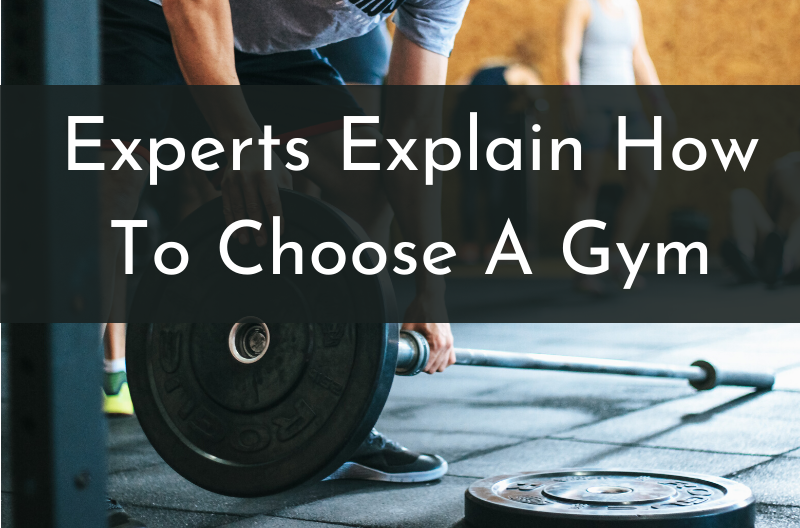 Picking the right gym is a huge decision when you're first starting your fitness journey.
The right choice can set you up for years of successful healthy habits.
The wrong one can lead to you giving up in a matter of weeks or months.
I've created a detailed gym comparison guide that breaks down equipment, costs, and amenities at most of the popular nationwide gyms.
But I wanted to get some insight from the experts and find out what gyms personal trainers go to, which ones they like, and how they recommend you pick the right gym for you.
So I reached out to 6 of them and here's what they said:
---
John Fawkes – Find what motivates you
Trainer John Fawkes says the decision come down to this:
Which gym are you most likely to show up at consistently?
He says it's important to figure out your own motivators.
It could be:
Convenience — A gym that's close to your home or work
Luxury — A gym with high-end spas and amenities
Inspiration — A gym where the fitness elite go
There's no right or wrong answer here as long as the gym you pick gets you off the couch consistently.
"You should pick the gym that motivates you to workout, that makes it easy for you," he says.
You can find more from John Fawkes at The Unwinder and JohnFawkes.com
---
Chris Cucchiara – See if you mesh with the trainers and stuff
Trainer Chris Cucchiara is a big fan of getting coaching — as long as it's the right kind of coaching for you.
He encourages beginners to visit, or at least call, around to different gyms in their area and speak to some of the training staff.
Get a sense of if they can help you reach your specific goals — whether that's general fitness or sport-specific.
There are pros and cons to each level of gym and trainer, he adds, with less experienced trainers found at cheaper gyms often being more enthusiastic and friendly for beginners.
More experienced, high-end trainers have immense knowledge but can sometimes but off-putting for newbies.
"If you don't have rapport, they could be the best trainer in the world," he says. "And that will really get in the way of your gains."
Find more from Chris Cucchiara here.
---
Nancy Feinstein – Weigh big box gyms vs boutiques
Big box gyms (national chains) have a lot of benefits, says coach Nancy Feinstein.
There's almost always a ton of parking, childcare, plenty of classes, and they're often pretty convenient.
However, she also recommends that beginners consider some of the benefits of smaller boutique fitness studios.
In particular, you may want to go to a smaller place where you can get to know everyone and get a big motivational boost from the community there.
"If you want to be part of a community that's going to help you on your fitness journey, I'm all for going to a smaller studio," she says.
Find more from Nancy at Coach Nan.
---
Chris Bradley – Weigh budget vs mid-range vs luxury gyms
Trainer Chris Bradley breaks it down like this.
You have dozens of clubs to choose from, but really there are three main categories:
Your budget gyms (like Planet Fitness) have tons of equipment but very few frills and amenities.
Luxury gyms have EVERYTHING, including scented towels, saunas, and specialty equipment.
Mid-range gyms are somewhere in the middle and are a good option for most people.
Once you narrow it down to what bucket works best for you and your budget, it gets a whole lot easier to make a decision.
Find more from Chris at vTrainers.
---
Robert Herbst – Consider convenience, equipment, culture & cost
Coach and powerlifting champion Robert Herbst says there are a number of different factors to consider when picking the right gym.
For him, convenience is huge.
As a world champion powerlifter, you might expect him to work out at a world-class gym. But he says he prefers the one that's closer to his house.
"There's another, much nicer, gym about 12 minutes and 8 traffic lights away. And frankly, that's just too much of a pain," he says.
He also encourages beginners to get a good feel for whether the gym has the equipment and culture that you're looking for, in addition to making sure it fits your budget.
Find more from Robert Herbst here.
---
Ryan Dobroff – Keep it simple and try out multiple different gyms
To trainer Ryan, almost any gym is better than no gym.
He prefers joining a club or studio to working out at home in order to encourage focus and eliminate distractions.
"The gym has to be a positive place for you to grow," he says.
So how do you find the right one?
Don't be afraid to try out a bunch, especially if you're just starting out. You can get free passes or trials at most clubs without signing a contract.
When you get a little more advanced, you can commit to a club that suits you specific needs like yoga, powerlifting, or CrossFit.
Find more from Ryan Dobroff here.
---
Wrapping Up
So that's what the experts say about how to pick the right gym!
In general, there's no one-size-fits-all solution.
It comes down to evaluating your own individual needs and finding the right fit, which can take some serious research and time.
What's your best tip to help a total beginner find the right gym?
And don't miss some of my favorite articles for fitness beginners like: