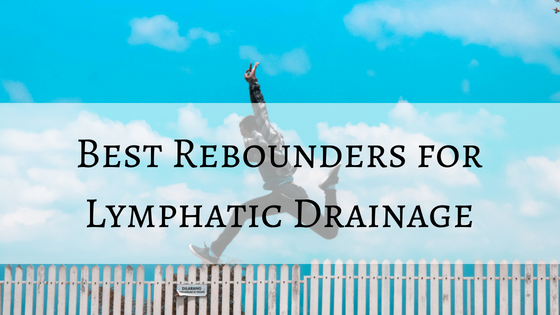 After reading hundreds of reviews and spending hours learning about the benefits of trampolining for the lymphatic system, I think the JumpSport 250 rebounder (Amazon link) is the best bet for most people. It's affordable, but incredibly high-quality and easy to put together.
Read on to learn about some more good options and how I chose my top 3!
…
Looking for a great way to get in shape, but can't seem to stick with boring cardio routines like running, stationary biking, or elliptical work?
You might like bouncing around on a rebounder, or mini trampoline, a little bit better!
Rebounders offer a great workout – both challenging and fun – but bouncing around on these mini trampolines also has some other really interesting benefits.
Notably, rebounders are known to be great for your lymphatic system. In short, they are hypothesized to boost the transport of lymph fluid throughout your body and drastically improve your immune system.
If you're interested in experimenting with this fascinating side benefit of trampoline exercise, let's dive into my top recommendations for the best rebounders for lymphatic drainage.
Image
Product
Details

Stamina Folding Trampoline

Budget-friendly
Small diameter & weight limit
Folds away for storage

Check on Amazon

ANCHEER Fitness Trampoline

Excellent value
Large & sturdy
Ugly design

Check on Amazon

My Pick

JumpSport 250

Top of the line quality
Compact & sturdy
Super easy assembly

Check on Amazon
---
What is lymphatic drainage and why is it so important?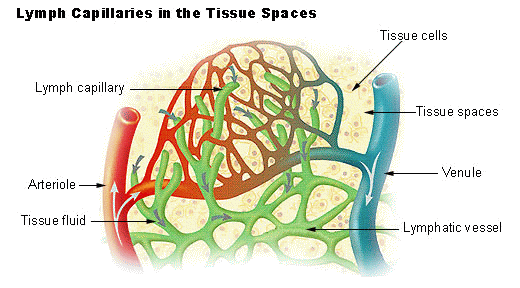 U.S. National Cancer Institute
Your lymphatic system is a vital team inside your body. It consists of your many lymph nodes, your spleen, tonsils, and thymus.
The whole thing is essentially a transport system.
Lymph, a pale, yellowish fluid, is created out of the nutrients, electrolytes, and white blood cells that your cells don't use.
Your lymphatic system then carries this lymph back to your lymph nodes – most of which are in your head and neck – and along the way it picks up lots of bacteria, waste, and other nasty stuff your body wants to eliminate, while dropping off some of the good stuff to needy cells along the way.
Unlike your bloodstream, the lymphatic highway is one way! Lymph only goes from your body's cells to the lymph nodes. In other words, it's constantly working against gravity.
Strong blood flow and muscular activity are key to keeping your lymph moving properly, eliminating waste products from your body's cells, and having a strong immune system.
---
What do rebounders have to do with lymphatic drainage?
The intensity of your bouncing on a rebounder or mini-trampoline can sometimes act like a supercharge to your lymphatic system!
Your moments of intense gravity at the bottom of the bounce and zero gravity at the top can really provide a great kick to that one-way lymphatic highway. It needs it to stay active!
It's believed that the lymphatic valves can be opened nice and wide during these fluctuations in gravity, increasing flow up to 15-20 times the norm after only a few minutes of medium-intensity bouncing.
All forms of exercise that strengthen your muscles and improve blood flow are good for your circulation and lymphatic drainage, but there's something special about the bouncing involved in jumping on a rebounder or mini trampoline.
In short, it's believed by many that rebounding and trampoline workouts can be excellent therapy for: 
removing waste from the body
strengthening your immune system
improving blood and cellular health
If that all sounds good, let's take a look at some of the top rebounders for lymphatic drainage!
---
Best Budget Rebounder for Lymphatic Drainage: Stamina 36″ Folding Trampoline
Overview: A great budget rebounding option, the Stamina has fantastic reviews, solid construction, and a friendly price tag. It's a small but effective way to get bouncing immediately and see the benefits for your lymphatic drainage.
Size: 36″ diameter
Weight Limit: 250lbs
Why I like it: This rebounder / mini trampoline is small, compact, and folds away for even easier storage.
It's got a simple but effective design and will more than get the job done for basic, home rebounding routines and exercise. The reviews are top notch for such a friendly price. Set up is a breeze.
Potential drawbacks: Small overall size means slightly more limited exercise possibilities. Folding storage is possible but not very easy.
Check price and read more reviews of the Stamina rebounder on Amazon.
---
Best Mid-Range Rebounder for Lymphatic Drainage: ANCHEER Fitness Trampoline
Overview: For a slightly more spacious option and higher-end construction, go with the  ANCHEER Fitness Trampline. All the materials here are of great quality and the rebounder itself is durable and offers a fantastic jumping experience.
Size: 40″ diameter (bigger available, too)
Weight Limit: 300lbs
Why I like it: You get a lot of trampoline for your money here.
The jumping surface is big, the construction is stable, the balance handle bar for fitness is included, and this thing has a max weight of up to 300lbs! Not shabby at all.
Potential drawbacks: It's not a great looking trampoline, overall, if you care about that. Some reviewers note it's hard to fold this trampoline up for storage.
Check price and read more reviews of the ANCHEER rebounder on Amazon.
---
Best High-End Rebounder for Lymphatic Drainage: JumpSport 250 Fitness Trampoline
Overview: The beast! Our top recommended model is the perfect example of 'you get what you pay for.' There are plenty of great budget and mid-range rebounders available, but if you want the absolute best, take a look at the JumpSport line. The 250 is a fantastically designed and super durable piece of home workout equipment that people rave about.
Size: 39″ diameter
Weight Limit: 250lb
Why I like it: Assembly is super easy.
One of the quietest rebounders on the market.
Super stable design, no wobble at all. Incredibly durable and will hold up to heavy use. The best trampoline workout you're going to get, period. Designed and manufactured in the USA!
Potential Drawbacks: On the expensive side. Stability bar not included. Only comes in black.
Check price and read more reviews of the JumpSport 250 on Amazon.
---
Wrapping Up
The science on trampolines for lymphatic drainage is not surefire, but most of the evidence and user reports suggest that bouncing on a rebounder for 15-20 minutes at a time, in addition to being a great cardio workout, can do wonders for your immune system and overall health.
Decide on your budget, available space, and find the right model for your home and needs. If you just want to do some simple bouncing to get your blood and lymph flow going, start with a cheaper model and upgrade as needed.
If you're looking to get some serious exercise, though, 'spring' for the JumpSport 250 (Amazon link) for a durable and highly enjoyable piece of workout equipment you'll use for years to come.
Hope this helped!
---
Rebounding & the Lymphatic System FAQ
Is rebounding actually good for your lymphatic system?
It sure is. The science is pretty clear on it.
In addition to being a great, healthy, and relatively safe (low impact) exercise, jumping on a mini trampoline has some cool added medical benefits, namely that it can serve as a quick kickstart for your lymphatic system.
In essence, it can open your lymphatic valves wider than normal and increase lymph and bloodflow, effectively flushing toxins out of your system and boosting your immunity and overall health.
Isn't all exercise good for your lymph system?
For the most part, that's true.
Cardio and strength training can both increase lymph flow and improve your immune system functioning.
So all exercise is good exercise, and you should get it in however you can! (Provided your body can handle it… always check with a doctor first, especially if you have known health conditions).
But the rapid gravity fluctuations from rebounding have a special impact on your lymphatic valves that can cause them to open nice and wide, allowing awesome flow and giving a serious boost to your whole system.
All exercise is good for your lymphatic system but rebounding has a special place in the eyes of medical professionals.
Is rebounding safe!
Rebounding on a mini trampoline is definitely one of the safe fitness activities you can undertake. It's extremely low impact on your joints, which is one of the primary benefits, and your body is never really placed under a heavy loaf (like weightlifting).
You might think that all the jumping would be dangerous, and while it certainly can be when not done properly, there is a world of difference between rebounding and doing, say, 360 degree backflips at a trampoline park.
On mini trampolines, you won't get the kind of elevation that can be dangerous. A lot of the better rebounders also have safety / fitness handles you can hold onto for better stability.
Does rebounding have negative side effects?
It's not all 100% rosy with rebounders, though they are an awesome workout option for most people.
Rebounding for seniors can be a tricky proposition because they may lack the stability and lower body/ankle strength to handle the bounces. The low impact nature of the exercise is great, but be very careful if you aren't on solid footing (though a stability bar can help greatly with this issue).
Mini trampolines also shouldn't be a complete substitute for all physical activity. Make sure you get a little diversity in your routine and, at the very least, go for some long walks on occasion if you can handle them.
Rebounding doesn't engage the spine (which is good sometimes, because it can protect it!) but to prevent osteoporosis and for general health purposes, other forms of exercise like walking are encouraged.
If you're interesting in getting the best mini trampoline out there, definitely check out the JumpSport 250 on Amazon.