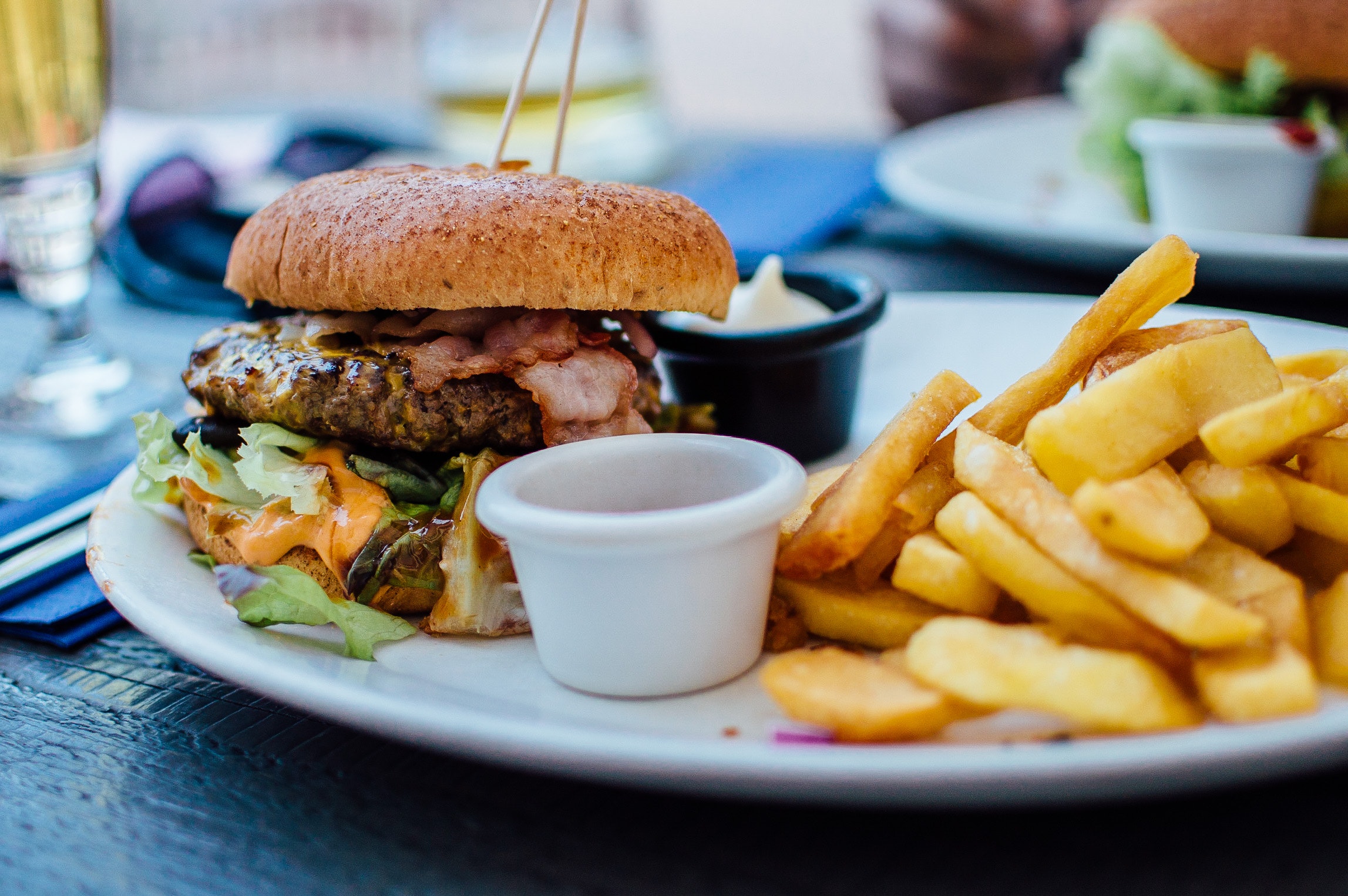 OK, so you're all in on the Kinobody programs.
You're excited to dive in to intermittent fasting.
You're ready to push your first meal back 5-7 hours after waking up and burn fat all day long.
The only question is: what the heck should you eat at night?
Switching to intermittent fasting makes dieting a lot more enjoyable and easy to stick to, but it is a pretty big change to your lifestyle. The way you eat, shop, and cook is going to need a bit of an overhaul.
That's why Greg O'Gallagher from Kinobody teamed up with food blogger Emily Ness to create an awesome cook book full of intermittent fasting recipe ideas.
It's called the KinoChef Cook Book.
Let's dive in to what's inside and whether it's worth buying:
---
(And if you scroll all the way to the bottom of this article, I'll give you a step-by-step to get an easy $20 off any Kinobody program.)
---
Here are the basics:
KinoChef is a 114 page eBook written by Greg O'Gallagher of Kinobody and food & lifestyle blogger Emily Ness.
Inside, you'll find 50 complete recipes to use while intermittent fasting, including gourmet meals, simple meals, appetizers and small meals, and desserts; along with photos of each dish! Most important, each meal comes with full calorie and macro information.
There's also a few tips and guidelines on how to use the recipe ideas for intermittent fasting, and general notes on calories and macros.
(Psst, check out a full intermittent fasting meal plan example for more inspiration.)
How hard are the recipes to make?
Pretty simple.
This is a cookbook designed to go along with the Kinobody workout programs… it's not meant for master chefs, just people who want some tasty food to pair with their intermittent fasting diet!
Most of the recipes only use 8-9 ingredients tops and rarely involve anything you don't have around the house, or things that are easy to grab from any grocery store.
Emily and Greg keep it simple here on purpose. The goal isn't to wow people with your cooking skills; it's to make delicious food that keeps you on track toward your goal physique.
How good is the food in KinoChef?
Amazing!
I've tried a handful of the recipes and they have all been fantastic.
The russet potato wedge recipe is my favorite go-to side dish now for burgers, sandwiches, and, well, almost everything.
It's incredibly easy, delicious, and a great macro-friendly alternative to french fries.
Is it a good value?
KinoChef retails for $29. That gives you access to 50 easy-to-make and delicious recipes that make following a Kinobody or other workout program so much more enjoyable.
(Seriously, having a few go-to recipes with all the macros calculated already will make your life SO MUCH EASIER.)
If you decide to join a Kinobody program, you can add KinoChef on to your purchase for only $19.
Now that's a pretty good deal in my book.
(Also, all Kinobody products have a 30-day, full money back guarantee if you don't love the product.)
---
(Or just keep scrolling to skip to the part where I tell you how to get a Kinobody workout program for $20 off.)
---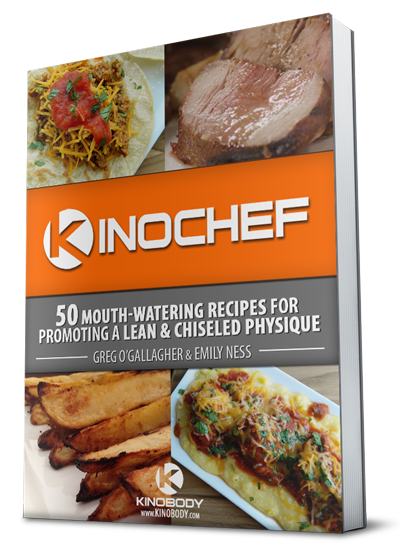 This book is pretty straight forward:
50 delicious recipes that perfectly fit the macros and dieting strategy taught in the Kinobody programs.
But you also get some cool bonuses like:
Why obsessively tracking macros is counterproductive
A guide to the most filling foods around
Sample meal plans for intermittent fasting
A quick recap of nutrition strategies for cutting, aggressive cuts, and lean bulking or recomps
Bonus recipes from Rusty Moore of Visual Impact
Bonus recipes from Mike Matthews of The Shredded Chef
As for the recipes themselves? (Warning, reading this may make you hungry:)
Asian marinated chicken
chipotle chicken meatballs
teriyaki salmon
chicken gyros
kung pao turkey meatballs
russet potato wedges
boneless buffalo wings
mexican burgers
And a ton more
How do you get it?
KinoChef comes delivered through the virtual platform Teachable, which is usually used for online courses and interactive learning.
The book, however, is just a pdf. Using it through Teachable is kind of annoying…
… I'd recommend downloading the KinoChef pdf, which will make it way easier to reference.
(You can do this inside Teachable)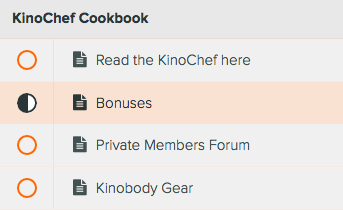 Pros and Cons of KinoChef
Here's what I like and don't like about the KinoChef intermittent fasting cookbook.
Pros
The recipes are delicious. I can't argue with this. The results speak for themselves. I've made a number of these dishes and loved every single one. Emily is a great chef!
Full macros included! Unlike a traditional cookbook, this one has an emphasis on meals that have a nice balance of higher protein, and moderate carbs and fat (though not religiously so). You'll have a pretty good idea of how to track these meals based on the information provided.
Pairs perfectly with the Kinobody programs. If you're doing Greg O'Gallagher's workouts and using intermittent fasting, but aren't sure what to eat, this cookbook solves that problem perfectly.
Cons
Reading the pdf on Teachable is annoying. The Teachable interface has pros and cons, but its best for multi-module interactive learning courses, not for straight reading like this. Just download the pdf and be done with it.
User-friendly design is lacking. When compared to other top cookbooks, this one could be a little easier to follow, with more photos, smaller blocks of text, and just generally simpler to read and follow along with. All the information and directions you need are in here, but it's not a great cookbook from the standpoint of readability.
The Verdict
I definitely recommend checking out KinoChef.
When I switched to intermittent fasting, it was definitely an adjustment learning to shop, meal plan, and cook for essentially one big meal per day plus some snacks. Zeroing in on a few key meals that I love (and know the macros for!) has helped tremendously.
If you're not much of a cook but want to simplify your diet experience, you can't go wrong with the KinoChef intermittent fasting cookbook. Check it out.
Ready to join a Kinobody program?
Click here to take the Kinobody Physique Builder Quiz (opens in a new tab), then enter your gender and age.
Under "Condition," choose your current body type.
Under "Goal," choose your goal body type.
The next page will recommend a Kinobody program to you, along with a temporary $20 discount. Awesome!
---