A few months ago, I ordered a YogaClub box for my wife to try.
She's a serious yogi and workouts out 4-6 times per week, so she needs a lot of outfits.
You can check out my full review of our first two YogaClub boxes right here.
But if you're just here to check out some pictures of YogaClub outfits, let's get right into it! Here are some YogaClub box examples you can check out to make your decision.
Overall, the first outfit was a little plain. But after sending in some feedback, the second outfit we received was a much better style-fit!
In both cases, the quality of the clothes was fantastic, making the boxes a great value.
Scroll down to see the actual outfits we received.
---
YogaClub Outfits with Pictures
The first time around, our YogaClub subscription box came with a:
Hot pink/orange sports bra from Columbia
A pair of full-length, grey yoga pants from Splendid Studio
And a lightweight, grey yoga tank from Alternative
It was a little heavy on the grey tones for us, though the sports bra added an awesome splash of color.
The first pair of pants was also a tiny bit too long.
Overall, it wasn't my wife's favorite yoga outfit ever, though it was great quality and it was good enough to go in the weekly rotation!
Here, check it out: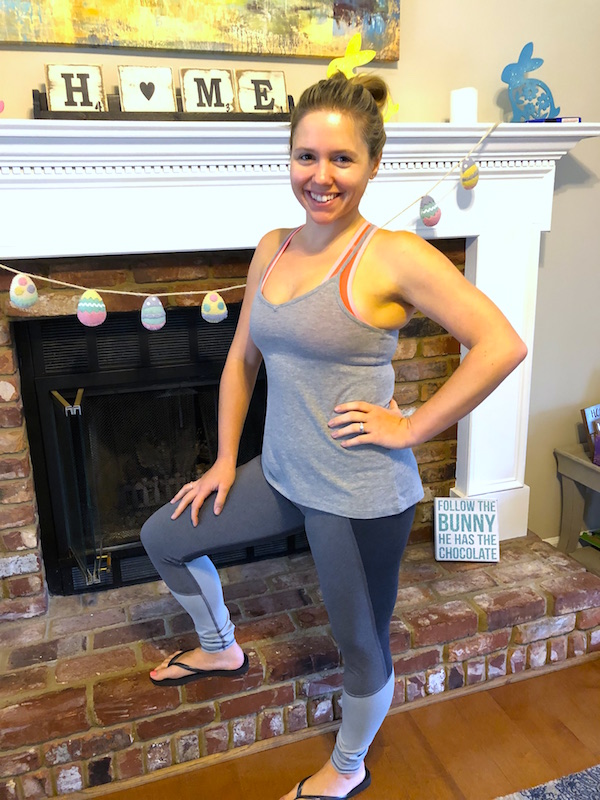 The second time around, YogaClub did MUCH better.
They really seemed to take the feedback to heart and sent an excellent well-tailored box.
I lost track of which brands each piece was from (d'oh! — I'll add that later!) but the quality was once again fantastic.
This time, the pieces were a lot more colorful, but still somewhat muted and toned down per my wife's Style Quiz answers.
She's not looking for crazy, bold colors, but the all-grey from outfit number one was a little bit too drab for her.
The black sports bra underneath added a really bold touch to the look.
Check out YogaClub outfit number two: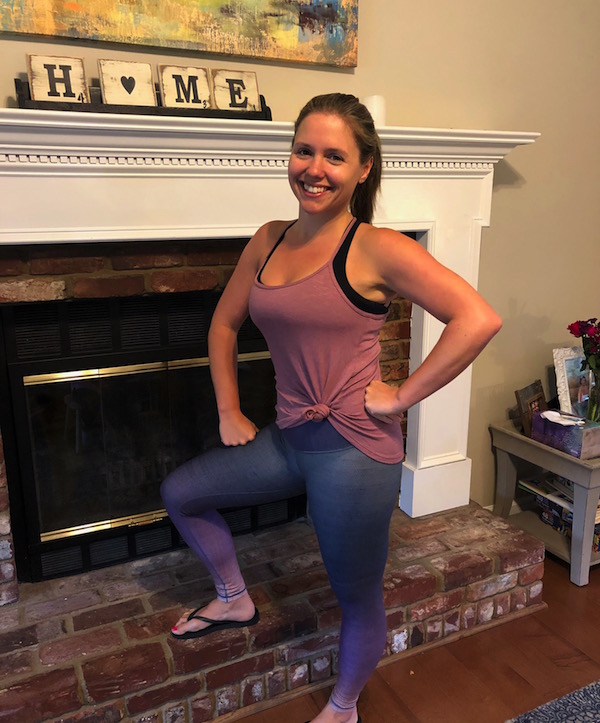 Outfit number one left a little to be desired, but it was still great to try some new high-quality brands, and the clothes are definitely getting use in our household!
Outfit number two was a total slam dunk.
Both of these outfits have been in heavy use for a few months now and have held up extremely well! That's about what you would expect from brands like Columbia and Alternative.
Your own personal YogaClub outfits might be COMPLETELY different — it's all based on how you answer the pretty detailed Style Quiz.
Start your free Style Quiz right here and see what YogaClub whips up for you! – Receive $10 off your box for life when you use my code: TRUSTY
---
How YogaClub Chooses Your Outfits
YogaClub is a monthly subscription box that sends you one complete yoga outfit each month.
You'll always get:
One pair of athletic pants
One sports bra
And one top
You'll also sometimes get some fun extras thrown in like vitamins or accessories.
Similar to other subscription boxes like Trunk Club and Stitch Fix, it's all personalized based on a Style Quiz you take when you sign up.
You'll answer a few simple questions like:
How often do you wear athletic wear?
What kinds of workouts and classes do you do?
What are your favorite stores for workout clothes?
Style preferences, like full length leggings vs capris, shorts vs joggers, etc.
Your overall body shape
Areas of your body you want to cover or not accentuate
(The quiz is actually surprisingly detailed and thorough!)
Once you're done filling that out, you'll be assigned a "Style Profile," or a persona based on how YogaClub has perceived your personal vibe.
They'll use this profile to choose which outfits they send you every month!
From there, you sign up for your first box and wait patiently. For the box above, expect to pay about $79 plus shipping — a solid deal for a complete outfit of this quality.
Your first outfit shows up in an adorable little pink box and you're on your way.
If you don't dig it, no worries. You can always add in some feedback for the next time around.
(Though we wished it was a little easier to give feedback, the team did seem to take it seriously!)
---
Wrapping Up
YogaClub is a really simple and fun way to try some new yoga brands and get some more clothes into your workout rotation.
Our first box was useful and high-quality, but not totally on-point style-wise.
The second box was a major home run!
It's definitely worth trying if you're feeling in a little bit of a rut with your athletic clothes and want to try something different.
The quiz is fun and the clothes are super high-quality, you definitely won't regret buying one of these oufits — the value is great and you'll definitely use it — even if the style isn't exactly what you would want.
Get $10 off your box for life when you use my code TRUSTY – The easiest way to get started is to fill out the Style Quiz and see which fashion profile you get!
Hope this helps, everyone!