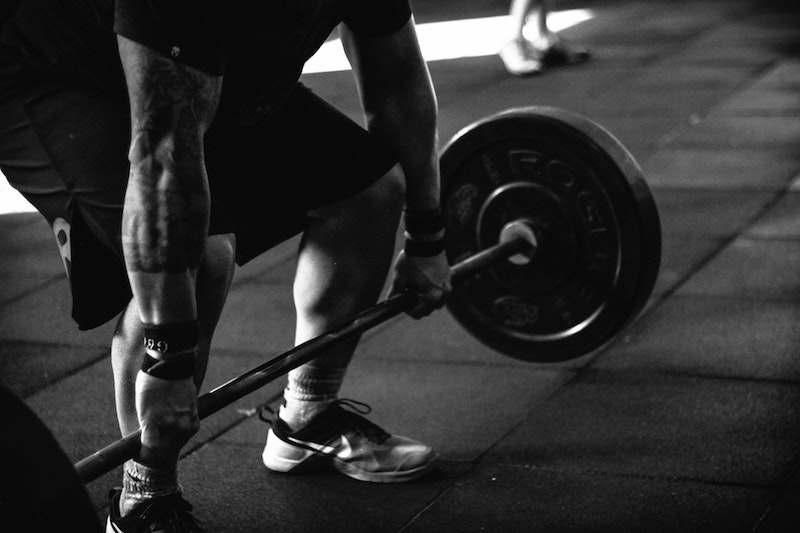 No matter where you live …
(OK, at least inside the United States.)
… you probably have a handful of major gym brands right near your house.
Or near your office.
I'd be willing to bet my bottom dollar that 24 Hour Fitness and Anytime Fitness both have locations super, super close to you.
Both of these gyms have a lot to offer and are mega-convenient. But since they're so similar in many ways, it might be hard for some people to choose between them.
If that's you, you've come to the right place.
I started this Gym Comparison series for that exact reason. In each article, I take two major gym chains and put them head-to-head on price, equipment, classes, childcare, pool access, and more to help you figure out which one to join.
In this piece, we'll take a look at 24 Hour Fitness vs Anytime Fitness.
Let's get going.
(By the way, you might want to try a bunch of gyms and fitness studios in your area before you commit. If so, you'll love a free month of ClassPass — just use my link to get started.)
---
What is 24 Hour Fitness?
Did you know that more people go to 24 Hour Fitness than any other major gym brand in the United States?
That's saying something!
24 Hour is a full-service health club with over 400 locations across 18 states, including Florida, Texas, California, Oregon, Colorado, Virginia, Maryland, New Jersey, and New York.
Bet you can guess based on the name, but this chain offers 24/7 access and has various levels of club (Active, Sport, Super Sport, and beyond) that offer nicer and nicer features as they go up.
Typically, they'll have tons of equipment, classes, and a pool and spa area.
---
What is Anytime Fitness?
Anytime might as well be called Anywhere, with over 3,000 locations across the United States.
That's more than even the ubiquitous Planet Fitness!
So you should have no problem finding and joining an Anytime Fitness, a health club that's remarkably similar to 24 Hour Fitness in its offerings.
You'll find clean, well-maintained workout spaces here, plenty of equipment, workout classes, and more. You can access all of it 24 hours a day, 365 days a year.
Not bad, eh?
---
Cost
24 Hour Fitness Cost: Membership pricing at 24 Hour Fitness is anything but simple.
Depending on how much access you want, which amenities you like, where your local club is, and what your budget is, there are tons of options for you.
At a very high-level, expect to pay somewhere around $30-35 per month, plus an initiation fee (about $50) and an annual fee (about $50 per year).
Let me break it down in a little more detail
For access to about 200+ of the 24 Hour Fitness locations (Sport-level and below):
$29.99 per month plus $49.99 initiation fee and $49.99 annual fee (12 month commitment)
Waive the initiation fee but pay $34.99 per month and $49.99 annual fee (12 month commitment)
$34.99 per month plus $49.99 initiation fee and $49.99 annual fee (month to month)
For access to every single club nationwide (Super-Sport level)
Pricing options same as above, but add around $10 to the monthly dues
You also have the option of paying around $29.99 per month (plus all the fees) to access only your local club.
The difference between the Sport clubs and the Super-Sport clubs is not defined in specifics online, but amenities go up as the membership level goes up. Sport clubs often at least have a pool, but Super-Sport clubs and above will often have other fun features like suspension training, turf zones, and an Olympic training rig.
Anytime Fitness Cost: Things are just a little bit simpler at Anytime Fitness when it comes to membership cost, but you still have lots of options available.
One cool feature here is that you can do a 2-person membership to save a little bit of money, which makes a lot of sense for couples and families.
Overall, expect to pay around $40 per month plus a sign-up fee somewhere around $85. You can also pay for the whole year at once for around $400. Initiation and annual fees will vary by location, so check with your local branch.
In the end, these two gyms are going to end up costing you about the same.
The final bottom line will depend on which membership level you choose and whether you can negotiate on the various fees, but they're both likely to clock in around $35-40 per month for a single person membership.
---
Hours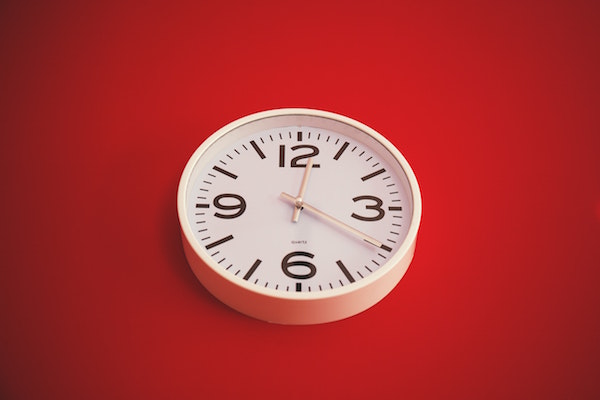 Good news, night owls!
But of these gyms are open 24 hour per day, 7 day per week, and 365 day per year.
(For the most part… I would check your local branch to make sure they adhere to the 24/7 rule and double check holiday hours before you commit.)
---
Equipment
24 Hour Fitness: No shortage of equipment selection here.
Each club will have a little bit of a different variety, and higher-end clubs will have more to choose from, but in general, you'll have access to plenty of cardio equipment, strength training resistance machines, free weights and barbells, power racks, and a full dumbbell rack.
Anytime Fitness: Same deal here! Lots to choose from, from all of your standard cardio and strength equipment to battle ropes, plyometric boxes, resistance bands, kettlebells, and more.
You shouldn't have a problem finding any kind of equipment you're looking for at either a 24 Hour or an Anytime Fitness. Though I highly recommend touring a gym before you sign up so you can see for sure that your local branch has what you need.
---
Classes
Both chains have free group fitness classes for members including things like:
yoga
spin
cardio
boot camp
Zumba
pilates
and more
Check the schedule at your local branch to see exactly what's on the menu!
---
Pool/Spa Area
24 Hour Fitness: Most 24 Hour Fitness locations (except lower level clubs) will have an indoor pool and spa area that's primarily designed for aquatic fitness and lap swimming.
Anytime Fitness: There's no pool, spa, or whirlpool at Anytime Fitness.
---
Showers
Both of these gyms have great, well-kept shower and locker room areas.
Both will be a good fit for commuters who like to grab a quick workout in the morning before heading into the office or during their lunch break.
---
Childcare
24 Hour Fitness: 24HF offers something called the Kids Club.
You can pay a few dollars per visit or tack it onto your monthly membership. This allows you to drop the kiddos off with a CPR-certified supervisor while you grab a workout on premises.
Anytime Fitness: Does not offer any kind of childcare at their gym locations at this time.
---
The Verdict
These are both great gyms, and either would make a fantastic choice. They both come in at similar price points and offer plenty of equipment and group exercise classes.
Overall, I'd recommend taking a tour of both (if you can) before you decide, so you can see which one suits your vibe better.
But for a high-level guide to making this decision, here's what I would recommend:
You might prefer 24 Hour Fitness if:
You want access to a pool, whirlpool, or spa
You need help from the Kids Club for childcare
You want more pricing options and membership tiers to customize your access
You might prefer Anytime Fitness if:
You just want a place to work out that's free from kids and swimmers
You don't want access to a pool or aquatic fitness
You can get a better deal on price by skipping these amenities
(And I highly recommend you try a free month of ClassPass — you can use your credits at big box gyms and awesome fitness studios near you whenever you want.)
Hope this helped!
Still not sure? Check out my simple, 6-question quiz that'll tell you which gym to join.