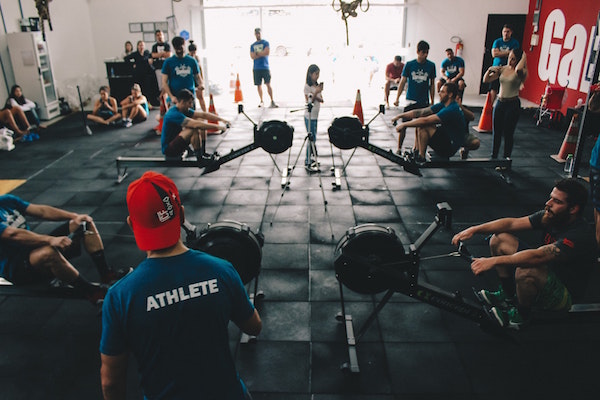 What gym should I join?
Seems like a simple question, but people ask it repeatedly.
And it's no wonder!
Near your home or office, there are probably at least a half a dozen different gyms you could join.
Each with different pricing, equipment, amenities, vibe, and more.
(Psst, this is why I started my Gym Comparison Series. If you're looking to compare two gyms in your area, this is the place to start.)
But if you're just completely overwhelmed by the choices, try taking my What Gym Should I Join Quiz! Just answer 6 very simple questions, and I'll give you my best recommendation for which of the best gym chains I think is most up your alley.
Important note: This is just for fun and to give you a little bit of guidance on the beginning of your journey.
I highly recommend touring a gym before you join and giving a lot of thought, consideration, and research to your decision before locking into a contract. I do hope you find this quiz useful, though!
---
---
Summary of my top choices
I didn't include every single gym brand in the quiz above because, well, I don't love all of them.
My top 4 favorites based on price, amenities, and convenience are LA Fitness, Life Time Fitness, Planet Fitness, and the YMCA.
Here's a quick breakdown of the possible quiz results:
LA Fitness: If you got LA Fitness in the quiz (or if you just skipped it and are curious!), it was probably because you wanted a moderately priced gym that had a little bit of everything.
LA has great classes, tons of equipment, a pool, and plenty of amenities, but it's not so high-end that it'll put you in the poor house. LA Fitness usually has standard gym hours and also offers a pretty good childcare center. Again, this is a great middle of the road option for most people.
The only downside is that it might be on the crowded side in your area because of its great value.
(Disclosure: I'm a current member of LA Fitness. And I really love it! I don't get any commission or fees if you decide to join. I'm just giving you my honest opinion.)
Life Time Fitness: If you got Life Time Fitness, it's because you wanted the best damn gym brand out there, regardless of cost.
If that's you, you'll be really happy with Life Time. These are some of the best kept, cleanest, most robust, high-end fitness clubs in the country.
They have the best class schedules, top notch equipment, huge studios, amazing child care, and a pool worthy of the whole family. The downside here is that even just for one person to join, it can be quite expensive.
Planet Fitness: Planet Fitness is pretty easy to explain. It's the cheapest option around in most cases, and you get a clean, welcoming, fun workout experience every month.
You won't, however, get many frills. Planet Fitness doesn't have a pool, or childcare, or really anything in the way of group fitness classes. They're also notoriously light on weightlifting equipment outside of resistance machines.
But if you just want to get in the habit of working out at a gym that's inexpensive, judgement-free, and open 24 hours, Planet Fitness is for you.
The YMCA: The YMCA isn't usually on people's radar when it comes to joining a gym, but if you have one near your house, I highly recommend them.
You'll find a better selection of equipment than you probably think, plus childcare, and often a pool and sauna area. That's not bad!
They even have group workout classes at most locations. The biggest value at the YMCA is the low price of the whole-family membership. If you have older kids who might want to play basketball, hit the batting cages (if your Y has them), or hang around while you exercise, this is a great fit.
The downside is the Y is pretty pricey for a single person membership.
And if you're looking for an even easier breakdown, try this:
Best gym for lifters: Gold's Gym

Best gym for families: YMCA

Best budget gym: Planet Fitness

Best gym with childcare: Life Time Fitness

Best gym with group classes: Life Time Fitness

Best gym for older adults: YMCA

Best gym for the price: LA Fitness
---
Other gyms you might consider
My 4 favorites are listed above and are integrated into the quiz near the top of this article, but there are plenty of gyms to choose from if those aren't to your liking (or aren't close to your home or office).
24 Hour Fitness: Can you guess what their claim to fame is? If you guessed their hours… you win! This is a relatively inexpensive and convenient gym that often features a pool and childcare, but is probably a step or so below LA Fitness in terms of quality and has complicated pricing.

Anytime Fitness: Another 24 hour gym, Anytime is stripped down and doesn't offer pools, saunas, or childcare. It can be extremely convenient but is a little expensive for what it offers, in my book.

Gold's Gym: Not just for bodybuilders! Gold's is a great gym for getting any kind of workout… and, yes, they have lots of awesome lifting equipment. The downside here is pricing is very complicated and there are fewer locations, overall.

Crunch: Crunch is really similar to Planet Fitness, it's just been a little slower to catch on and there are fewer locations to choose from. You can get an extremely good deal price-wise here, so if you're in the market for a good budget gym, check out Crunch if it's available in your area.

Blink: Blink is a regional gym that's also heavily inspired by Planet Fitness. The pricing is very similar (read: inexpensive!) and the equipment and overall offerings are about the same. Blink is probably a slightly better option than Planet Fitness if you're into lifting weights.

Youfit: Youfit is another "clone" of Planet Fitness. Low membership pricing and stripped down amenities, but one perk of Youfit is the childcare option and the group fitness classes at some locations.
And there are tons more!
You might have some really great local options that aren't nationally available. Don't be afraid to pop your head in and ask for a tour or free trial pass.
The best way to find out if you like a gym is to see it in person and workout there, if at all possible!
---
What should you look for in a gym?
The quiz above will walk you through this, but if you're in a hurry and just want the skinny, here are my basic criteria for gym shopping:
Price: Step one is determine your budget.
It seems obvious, but everything else will stem out of what you're able to afford. You can join a convenience gym like Planet Fitness for as little as $10-15 per month, or spring for the top membership at Life Time Fitness for over $100. Y
ou get what you pay for in many cases, so try to figure out what amenities like pools, childcare, and group fitness classes are worth to in dollars.
Equipment: Everyone's got a bit of a different style.
If you just like to grind on the elliptical, treadmill, or stairstepper, you'll be happy almost anywhere. If you like cardio with a little bit of resistance circuits mixed in, you'll need a gym with a healthy dose of those machines. If you're into heavy lifting and free weights, you'll want to be very particular about where you join up.
Always take a tour of your specific local gym to make sure they have exactly what you need before you sign a contract.
Group classes: Some people could care less about this, but in truth, these add a TON of value to your membership if you want to take advantage of them.
I personally like to do my own thing at the gym 99% of the time, but I'll occasionally sit in on a yoga class just for fun and for something different.
If you're used to paying through the nose for yoga or spin classes AND a gym, it might make sense to pay a little more for a really nice gym that rolls everything into one.
Childcare: For some of us, a gym without childcare is a total nonstarter.
If you're a stay at home parent and have no other option to workout, you'll really want to find a gym with quality childcare. And just because a gym has childcare doesn't mean it's good!
Visit in person and get to know the people who work there and what kinds of trainings, certifications, and accreditations they have.
Pool/Spa: I love a good hot tub soak after I workout.
Others love aqua-based fitness classes. And some of us just hate pools and don't want to deal with the chlorine smell wafting through the locker room, and everyone's soaked towels laying around! But having a pool is usually one of the biggest determinations when it comes to the price of a gym.
Decide if you're pro, anti, or neutral on the presence of a pool or spa.
---
Wrapping Up
This decision can be a little overwhelming, but hopefully the information in this article will set you on the right path.
Most gyms (any gym worth its salt, anyway) will give you a tour and probably even a free pass to come work out a few times.
Get to know the gym, the equipment, the layout, and the vibe before you commit to a big contract.
If you're really not sure, spring for the no-contract membership, when possible, and give yourself some wiggle room to change if you end up not liking it.
Best of luck to you!
(And psst, need some tips to survive your first day at the gym? Click the link!)