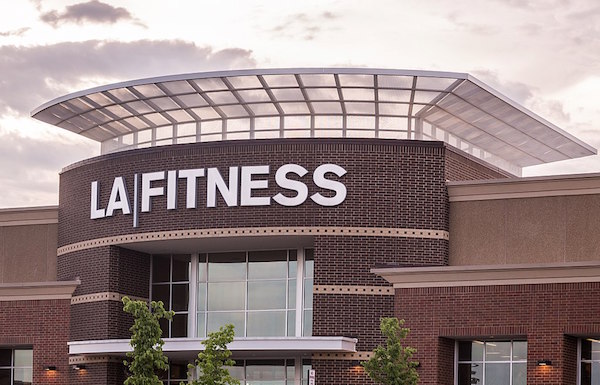 If you take out the Planet Fitnesses of the world, chances are that LA Fitness and Anytime Fitness are the two closest gyms to you.
They're basically everywhere.
(OK, to be fair, I'm talking big box commercial gyms and not local studios.)
And for good reason. They're both great and affordable places to work out!
But which one is right for you?
This is the premise behind my Gym Comparison Series.
I take two popular commercial gyms and pit them against each other on price, equipment, and amenities.
In this piece, we'll dive deep on LA Fitness vs Anytime Fitness.
(And before we get started, you might want to try a free month of ClassPass — use it to test out all the gyms and fitness studios in you area before you commit, or build your own routine using all of them!)
Let's go!
---
What is Anytime Fitness?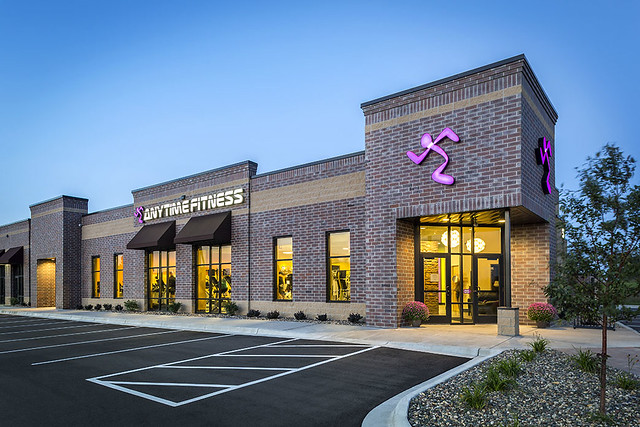 Anytime Fitness is a 24/7 convenience gym that you can find, well, almost anywhere.
As of this writing, there are over 3,000 locations in the United States alone.
If you're looking for a pretty straight forward gym for a fair price, you'll do well here.
The 24/7 access is awesome for night owls and early birds, the spaces are generally clean, you'll get access to group fitness classes, and more.
You could do a lot worse.
---
What is LA Fitness?
LA Fitness is almost as ubiquitous as Anytime Fitness, but offers just a little bit more to its members.
The locations are quite large, and often (but not always) offer a cafe, childcare, pools, personal training, group fitness classes, and a wider variety of equipment available.
LA Fitness is still budget-friendly, relative to high-end health clubs like Equinox and Lifetime Fitness, but has a ton of benefits for its members.
Full disclosure: I go to LA Fitness myself, and have frequented two different locations.
Both have been great! Though the level of amenities have been slightly different at each.
---
Cost
LA Fitness cost:
One thing I appreciate about LA Fitness is their straightforward pricing.
It's relatively simple to understand, in comparison to a place like Gold's, for example.
Every location is a little different and there's always room for negotiation, but you should expect to pay:
About $35 per month for full access to all locations nationwide
About $25 per month for access to a single location
Something around $100 as an initiation fee, though this can vary or be waived in some circumstances.
Anytime Fitness cost:
Anytime also features really competitive and straightforward pricing.
You should expect to pay about $40 per month to join Anytime Fitness.
The sign-up fee will probably be a little cheaper than LA Fitness, around $85 or so. Though, again, I always urge you to get the latest prices from your local gym and not from me!
These are just estimates.
One thing I love here is the ability to do a 2-person membership or pay for the whole year up front to save a little money.
Overall, LA Fitness and Anytime Fitness will cost you roughly the same depending on your membership and access level, not to mention how well you negotiate!
---
Hours
LA Fitness hours:
LA Fitness has great hours. Most clubs are open early and close late.
It's typical to see your local LA Fitness open up around 5am and close around 10 or 11 most nights.
Weekend hours are usually a little shorter.
Check with your local gym to find out for sure!
Anytime Fitness hours:
Anytime Fitness is open 24/7 to members, woohoo!
I would check with them before joining, though, to see whether they're open on major holidays or if they have abbreviated hours on those days.
But yes, all day and all night access is a huge perk of membership here.
---
Equipment
LA Fitness equipment:
This place has everything!
In general, LA Fitness gyms tend to be really big.
You'll find tons of cardio equipment (my LAF has 3 rows of about a dozen treadmills… Wow!) plus all the lifting equipment you could possibly need, and dumbbells that go up to 100 pounds or so.
Power racks and barbells will be plentiful here, as well.
Anytime Fitness:
Anytime Fitness is usually a wee bit smaller than LA Fitness, but the equipment selection is often quite good.
They have all the usual stuff (cardio, free weights, barbells) but also boast fun extras like battle ropes, resistance bands, kettlebells, plyometric boxes, and more.
This category is a wash. Both of these gyms are great for any kind of workout.
Though I would tour your local spot to make sure they have exactly what you need before you sign up.
---
Classes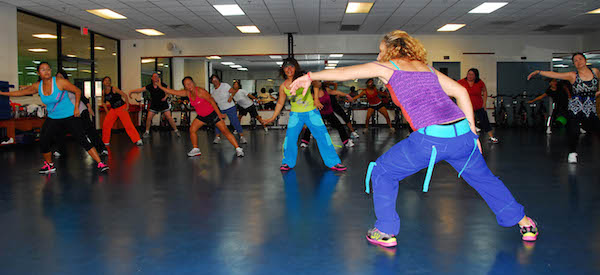 Both gyms have great class schedules with plenty of options to choose from during the week or on the weekends.
Whether you're into:
Spin
Cardio
Boot camp
Pilates
Yoga
Zumba
Or something else!
You'll probably find what you need here.
LA Fitness has the better selection and more packed calendar, and the classes are also included with your membership.
Anytime varies by location, but many clubs will charge extra for your to participate in classes. Check your local Anytime to find out for sure.
But if there's something, in particular, you're looking for, you can almost always see the exact class schedule of any location online before you sign up.
---
Pool/Spa Area
Anytime Fitness does not have a pool, spa, sauna, or hot tub.
LA Fitness usually has all of these features, though it varies greatly by location.
You can enjoy lap swimming, aquatics classes, or even just a nice after-workout soak at LA Fitness.
That's a huge win!
---
Showers
Can you believe some gyms don't have showers?
It's true. When you get down to the SUPER budget gyms that strive mostly to keep membership pricing down and convenience high, you'll find places that don't offer any showers or even a locker room sometimes.
Luckily, both LA Fitness and Anytime Fitness always have locker rooms that are (usually) well-maintained, and that includes showers.
Good for the commuters out there!
---
Childcare
LA Fitness childcare:
You can drop your kids off here at the Kids Klub.
You can pay a few bucks per-use or roll unlimited childcare into your membership.
At the Kids Klub, certified child-care experts will keep an eye on your tots for up to 2 hours while you workout. You have to be on the premises, people!
Anytime Fitness childcare:
Ah, finally, a difference between these two chains!
As of this writing, Anytime Fitness does not offer childcare at their gym locations.
---
The Verdict
These two gyms are really pretty similar, and both are great for almost any style of workout.
They'll cost about the same, overall.
Your amenities and equipment choices are better at LA Fitness, but the hours at Anytime Fitness take the cake.
So, if you're still trying to decide:
You might prefer LA Fitness if:
You want the option to bring your kid(s) with you to the gym, either frequently or in a pinch
You want access to a pool and aquatics
You might prefer Anytime Fitness if:
24-hour access is a must for you
You want a 2-person membership as part of a couple
Other than that, these two gyms are a lot alike and I encourage you to check them out in person to make your final decision.
Hope this helped!
Don't know what to do when you get to the gym? Check out the workout and nutrition program that helped me lose 15 pounds and finally get lean.