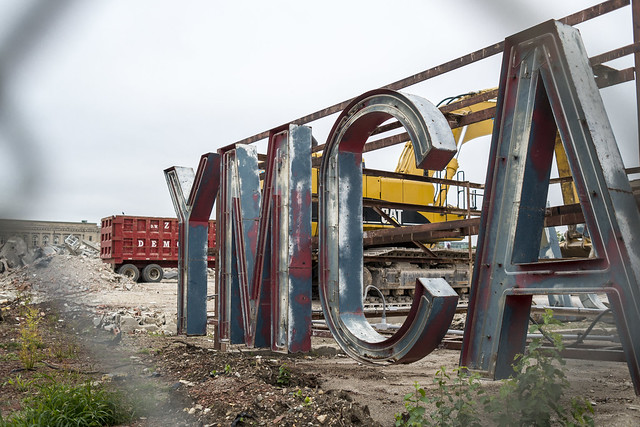 So you're ready to start working out.
That's great!
Now where the heck should you go to do it?
By my count, there are at least a dozen major commercial gym chains worth considering. Chances are, you have at least five or six of them within easy driving distance of your house or office.
Two of them might just be Gold's Gym and the YMCA.
I created my Gym Comparison Guide precisely to help you decide in a scenario like this.
So without any further ado let's go deep into the weeds on Gold's Gym vs the YMCA!
(It might be a good idea to try a bunch of gyms and fitness studios in your area before you commit. If so, you'll love a free month of ClassPass — just use my link to get started.)
---
What is Gold's Gym?
Gold's Gym, founded back in 1965, is best known as a bodybuilding gym.
Big dudes? Buff chicks? Big weights?
Yep, they've got 'em.
(It also seems to be a favorite of celebrities, especially out in the LA area.)
But don't let the rep fool you. Gold's Gym isn't just for meatheads.
They have their share of cardio equipment, group classes, and other amenities as well.
If you've got one nearby, it's worth getting a tour even if you're not into strength training.
---
What is the YMCA?
The Y is a heck of a lot more than just a gym, though most Y locations do have one.
The YMCA is a nonprofit organization that's been doing awesome community work for over 150 years.
In person, they're really more like community or rec centers than anything else.
They usually have some combination of workout equipment, pools, basketball courts, tennis courts, and lots of programs to help local elderly folk or people with special needs.
For our purposes, though, the Y is still a great all-purpose, family-friendly gym to consider.
---
Cost
Let's get into the nitty-gritty.
Is Gold's Gym or the YMCA a better value?
Gold's Gym cost:
The membership pricing at Gold's is actually pretty complicated and difficult to sum up.
The problem is that costs vary so greatly from location to location. Plus there are different packages that include various amenities, access levels, and perks.
My best tip would be to call, visit, or visit online your local Gold's and get a crystal clear breakdown of the different membership options available.
(And don't forget to negotiate!)
Overall, though, expect to pay somewhere around $20-30 per month, plus startup and annual fees, for a basic membership at Gold's.
For more amenities and access, you'll pay more.
YMCA cost:
You'll have a bunch of different options when you join up at the local Y, though mercifully, things will be a lot simpler.
Most likely, you'll pay around $50 per month for a single adult membership, plus an initiation fee or somewhere around $60.
If that seems kind of expensive, it is. But when you start adding family members onto your plan, the value gets way better.
Two parents and an unlimited number of minors can join the Y for around $75. That's a way better deal!
Another thing to like about the Y is that you can sometimes negotiate a discounted membership based on your income, or get one via a referral from another member.
In the end, Gold's Gym will be the cheaper option of the two for a single adult. If you're considering a family membership or couple membership at a gym, you'll want to consider what the Y has to offer.
(And hey, you might be interested in my general guide to how much gym memberships cost and where you'll get the best deal.)
---
Hours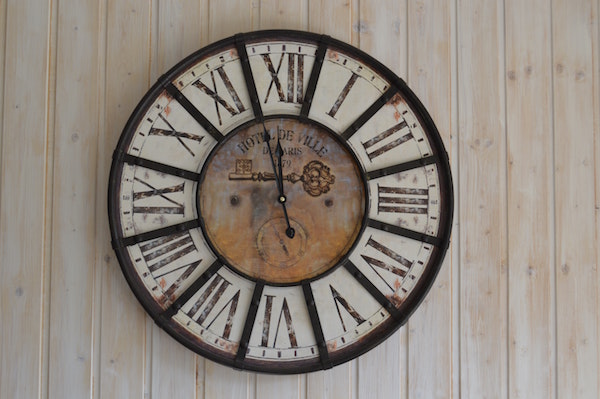 Does the YMCA or Gold's Gym have better and more convenient hours?
Gold's Gym hours:
Just like their prices, Gold's hours vary greatly from place to place.
You will likely find a few in your area that feature 24/7 access. A few offer 24-hour access during the week and late hours on weekends.
And a few just keep normal-ish gym hours (opening in the early morning and closing in the late evening).
YMCA hours:
The YMCA is a family-friendly joint, and keeps the kind of hours you'd expect from a family-friendly joint.
It's not likely you'll find a 24-hour Y. They usually open pretty early (around 530am) and close late in the evening on weekends, around 10pm or so.
On the weekends, YMCA hours are pretty short; usually, they'll close around 6 or 7pm.
As always, I urge you to check with your local gyms! The hours vary greatly depending on where you're looking.
Based on my research and experience, however, you'll most likely find better hours at Gold's Gym.
---
Equipment
Gold's Gym equipment:
I already talked about Gold's reputation as a bodybuilding and powerlifting gym, so you won't be surprised to hear they have tons of strength training equipment here.
Heavy dumbbells
Power racks
Olympic free weights
Barbells
Kettlebells
And more
But Gold's doesn't skimp on the cardio equipment and other machines. You'll usually find anything you could need at one of these joints.
YMCA equipment:
YMCA locations will really vary in what they have, but I've been pleasantly surprised by the equipment selection personally.
It's not just a gym for seniors!
You'll almost always find pretty heavy dumbbells, squat and power racks, barbell setups, and plenty of treadmills and other cardio equipment.
Don't sleep on the Y! They'll probably surprise you with their selection.
Both of these gyms have great equipment set-ups, though if you're into heavy lifting you'll probably find more variety at Gold's. 
And if you're not a fan of grunting and big, lifter dudes walking around, you might like the vibe better at the Y.
---
Classes
Gold's Gym classes:
Yes, Gold's Gym has classes beside powerlifting!
Surprised?
You'll find Zumba, Bodyflow, Silver Circuit, boot camps, and all kinds of fun group fitness classes at your local Gold's, all included with your membership.
YMCA classes:
Group fitness classes are available at most YMCAs, though every Y has a different selection depending on what equipment and spaces they have.
You'll usually find a bevy of yoga, spin, and training/conditioning group classes here that are included with your membership.
It's a tie on the group fitness classes front. Check your local Y and Gold's to see whose class schedule you like better.
---
Pool/Spa Area
Pools, hot tubs, and saunas are hit or miss at both YMCA and Gold's Gym.
A pretty large number of them have these amenities, but an equal number of them don't.
I know that's not super helpful, but you'll have to check with your local branch to see what they offer.
At Gold's Gym, at least, the presence of a pool or spa at the gym seems to significantly impact the price of your membership, so keep that in mind.
---
Showers
If you like to work out in the morning on your way into the office, or even at lunch, showers are a must.
Did you know certain gyms (that I won't name here) don't offer showers, or sometimes even a locker room?
Not so with these two. Both YMCA and Gold's Gym usually have pretty clean and well-kept locker room and shower areas.
---
Childcare
Gold's Gym childcare:
Gold's Gym will often, but not always, have something called the "Kids Club," included in your membership.
Here, you can drop off the kiddos while you workout. Just remember, you can't leave them there and go do your shopping!
Check with your local Gold's, though, to get more details on what they offer.
YMCA childcare:
Yes, the YMCA has fabulous childcare.
It's one of their main selling points!
They'll accept babies are young as 6 weeks old so you parents can get back to working out ASAP.
This is included in your family membership, so it's a big reason to think about upgrading and including the whole family.
I'd give the edge in childcare to the YMCA, just because they're so well-known for it. But Gold's gets major points for offering it at all when many gyms don't.
---
The Verdict
OK, two great gyms; I think we can agree on that!
If you're just looking for a solid workout, you can get it at either place. But you only need to join one, so which one's right for you?
You might prefer Gold's Gym if:
You like to lift heavy and want access to lots of strength equipment
You're looking for an affordable, single adult membership
You dig the lifting vibe in there
You like their class lineup better
You might prefer the YMCA if:
You're seeking a full family membership or need access to childcare
You're not into the meathead vibe
Your local Y has a nice pool and spa area (which many do)
You really want to use the basketball courts, etc.
(And don't forget to grab your free month of ClassPass — try it and hop around to a bunch of different gyms and studios near you whenever you want.)
Hope this helped, everyone!
If it did, scroll down and join my email list. Or if you need some more help, check out my quick quiz: Which gym should I join?