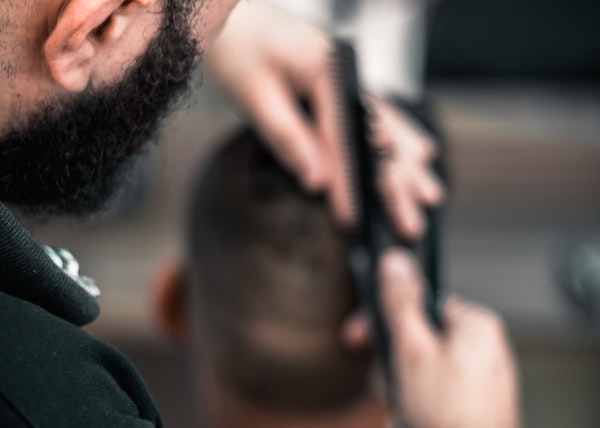 There's been a rumor circulating online for a couple of years now.
When I came across it, I was so baffled and intrigued that I just had to investigate.
So here we go, once and for all, let's get to the bottom of it.
Does Planet Fitness offer haircuts to Black Card members?
The answer is Yes! But there's a catch.
The Planet Fitness Black Card membership includes free haircuts, but only at select locations. Though there are 1,742 total Planet Fitness locations, only 12 locations across 6 states give haircuts.
Scroll down for the full list of Planet Fitness haircut locations and other benefits of the Black Card membership.
---
Complete list of Planet Fitness locations that offer haircuts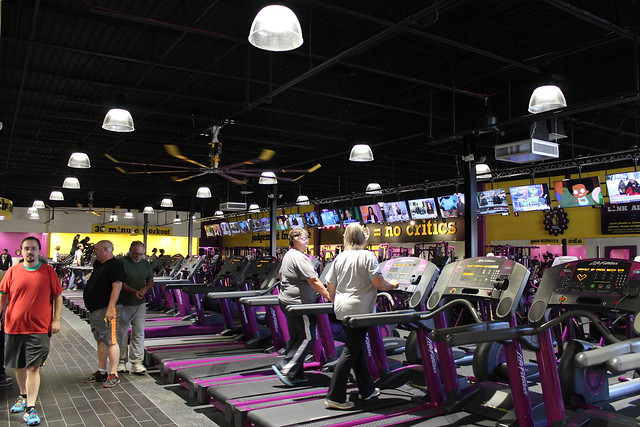 I first heard about this on Reddit.
A few folks over there have noticed their Black Card membership cards mention free haircuts as a part of their membership amenities.
Confused, a bunch of them have taken to the Internet to figure out what the heck is going on.
Most people, it seems, are pretty confused. A gym that gives haircuts?
Alas, I can confirm that it's true. Although there's no official directory because each PF is an individual franchise, I was able to confirm this list of United States Planet Fitness locations that have hair salons.
Albany, NY – 161 Washing Avenue Ext, Albany, NY 12205 – Confirmed!
Glenmont, NY – 329 Glenmont Road, Glenmont, NY 12077 – Confirmed!
Parkersburg, WV – 104 Gihon Village, Parkersburg, WV 26101 – Confirmed!
Chicago, IL – 4905 W North Ave, Chicago, IL 60639 – Confirmed!
Avondale, IL – 3120 N Pulaski Rd, Chicago, IL 60641 – Confirmed!
Evergreen Park, IL – 9500 S. Western Ave, Unit A-01, Evergreen Park, IL 60805 – Confirmed!
Nashua, NH – 150 Coliseum Ave, Nashua, NH 03063 – Confirmed!
Nashua, NH – 18 Northwest Blvd, Nashua, NH 03063 – Confirmed!
San Antonio, TX – 207 N General McMullen Dr., San Antonio, TX 78237 – Confirmed!
Albuquerque, NM – 3821 Menaul Blvd NE, Albuquerque, NM 87110 – Confirmed!
Albuquerque, NM – 3301 Coors Blvd NW, Albuquerque, NM 87120 – Confirmed!
Corpus Christi, TX – 5858 S Padre Island Dr., Corpus Christi, TX 78412 – Confirmed!
There is remarkably little information out there on the Internet about this question. Each of the clubs on this list is confirmed, but there may be others.
To check if your local Planet Fitness gives hair cuts to Black Card members, check that individual gym's website and look under their membership options. If they don't have a salon, you won't see haircuts listed there.
---
Does Planet Fitness give good haircuts? (Reviews)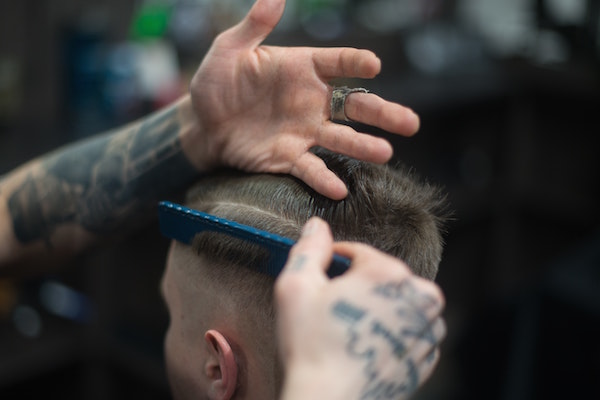 Armed with a list of locations, I set out to answer a new question:
Do you even want to get your hair cut at Planet Fitness?
I scoured online reviews of the locations above to find real reactions from real gym members who had tried the salon.
Here's what I found:
First, I found 3 five-star reviews of the NY locations from satisfied hair clients! These people didn't rave about the haircuts, but seemed to be happy they were a part of their membership.
1 two-star review of the Avondale, IL Planet Fitness from someone who said the hair stylist didn't even ask what kind of haircut they wanted, just grabbed the scissors and started shearing! Yikes…
Another two-star review of the same location said that the hairstylist was "rude, untimely, and downright lazy."
A three-star review on Google of the Evergreen Park, Illinois location mentions that the in-house barber gave "bad service."
A lot of people who go to the Corpus Christi location seem to be happy with the hair salon, not to mention the other amenities.
Overall, I'd probably temper your expectations for Planet Fitness haircuts, and I likely wouldn't join just for that.
Of course, it makes amazing monetary sense. Even a budget men's haircut will likely run you $10-15 at a minimum, so if you get one per month, your Black Card membership will almost pay for itself.
However, the quality of the salons at PF may be hit or miss.
I'd tour yours in person if possible and try to meet the barber or stylist before you take the plunge.
---
Other benefits of the PF Black Card
Starting at around $22.99 per month, the Black Card is Planet Fitness' elite membership level.
Joining up with the Black Card gives you some sweet perks and amenities like:
Unlimited guest passes
Access to ANY PF facility
Use of massage chairs
Hydromassage
Unlimited tanning
Half-priced drinks at the clubs
20% off at Reebok's online store
And, of course, haircuts where applicable
It's a pretty sweet deal overall, consider most other commercial gyms won't even let you in the door for less than $30 per month.
(Check out my full guide to how much gym memberships really cost.)
It's also worth noting that not every Planet Fitness offers the Black Card, as they don't all have the full amenities offered.
(Related read: Is Planet Fitness worth it?)
---
Wrapping Up
So there you have it, mystery solved!
Planet Fitness offers haircuts, who knew? But ONLY to Black Card members and only at select locations — about 12 of them, total, as far as I'm able to tell.
But definitely check the website for your local branch to see if they have it! Amenities are always changing at gym locations around the country as facilities get new upgrades.
In the end, though free haircuts sound like a fantastic deal, I wouldn't join Planet Fitness just for that. If you're excited about the gym and the other perks of membership, go for it! Maybe the haircuts will be good.
But reviews of Planet Fitness haircuts are a bit hit or miss. If you end up with a crappy barber or stylist, you'll really regret that Black Card membership if the hair salon is what ultimately convinced you to join.
If you're still weighing your decision on which gym to join, take my 6-question quiz.
I'd also love it if you kept up with the latest from my blog. Scroll down to see how.
Hope this helped, everyone!