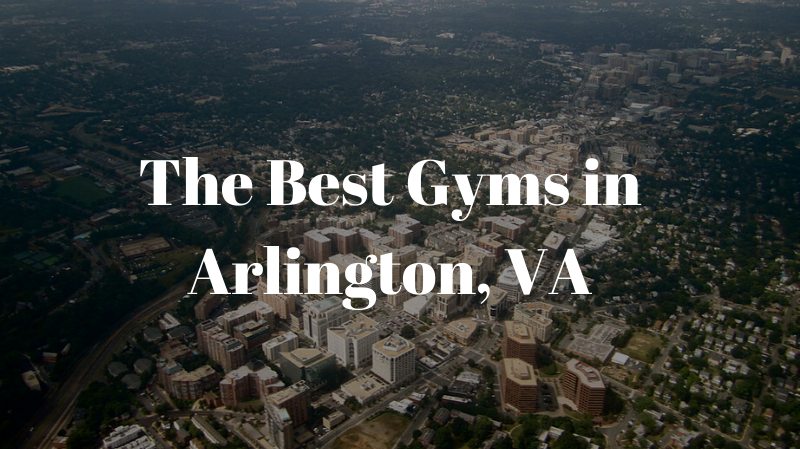 Arlington!
What's not to love?
The smallest self-governing county in the entire US of A, Arlington is probably best known for the Arlington National Cemetary… and its proximity to Washington D.C., of course.
But did you know it's also an excellent place to get a workout? You're in luck if you live in Arlington and want to get in shape.
Next up in my guide to the best gyms in every city is *drum roll*… the best gyms in Arlington, VA!
Here's a quick rundown:
Best unique gym: LavaBarre
Best budget gym: Planet Fitness
Best CrossFit gym: Ballston Crossfit
Best boxing gym: Urban Boxing
Best functional training gym: MADabolic
Best yoga studio: Edge Yoga
Best powerlifting gym: Bodymass Gym
Best gym for women: StarFit Studio
Best spin studio: Good Sweat
Let's dive in and take a closer look at each of these Arlington, VA gyms including what they have to offer, what they cost, and why locals love them so much.
---
Best Unique Gym & Workout in Arlington: LavaBarre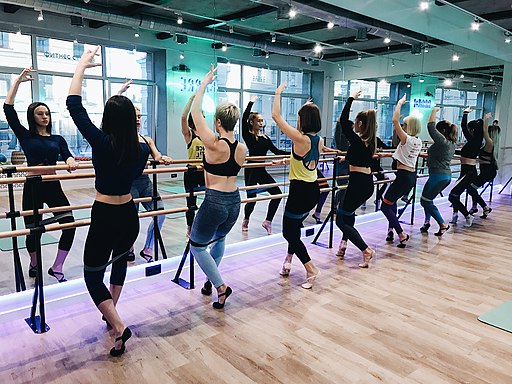 Where is it?
1528 Clarendon Blvd, Arlington, VA 22209
What makes it unique?
There's really nothing quite like LavaBarre.
You've heard of barre, you've heard of yoga and spin, heck, you might have even tried TRX suspension training.
But I doubt you've ever done them all under one roof before.
That's what you get at LavaBarre, an incredible and innovative studio in the heart of Arlington.
Locals absolutely rave about the instructors here and the supportive energy inside the studio. You won't want to miss this one if you're looking to keep your workouts fresh around Arlington.
What local reviewers are saying:
Great small classes and really fun and energetic instructors! Love the different class options too.
Very convenient to book online or through the app Great variety of class times to fit any schedule and many different class options.
It's fun, it's clean, and it's always a great workout.
How much does it cost to join?
Individual classes start at $25, but you'll get a better deal buying class packs (available in 5, 10, and 20), unlimited memberships, and taking advantage of new client specials.
Get started with LavaBarre here.
---
Best Budget Gym in Arlington: Planet Fitness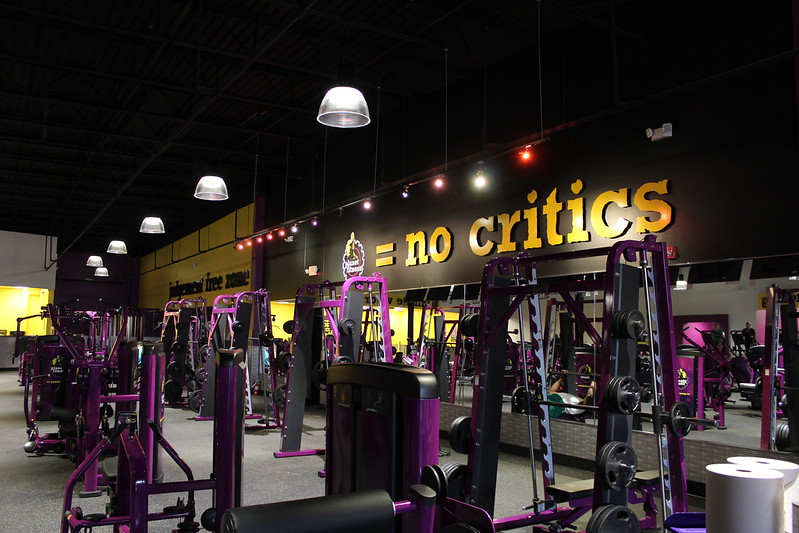 Where is it?
4620 Kenmore Avenue, Alexandria, VA 22304
What makes it unique?
Everyone knows Planet Fitness, and usually, they're not much to get excited about.
This one might be the exception.
It's a budget-friendly gym at heart, so you won't find some of the high-end amenities you might at other locations on this list, but the Kenmore Avenue Planet Fitness has a strong reputation for being clean, not too crowded, and staffed by really helpful and friendly employees.
If you're just looking for a cheap and convenient place to workout, you'll love this Planet Fitness.
What local reviewers are saying:
I truly enjoy working out at my neighborhood PF
Nice and clean facilities. Not too crowded even in peak times.
Much larger than expected, never a wait for cardio machines, and though the weight section can get crowded, everyone is nice and approachable.
How much does it cost to join?
Typically, Planet Fitness memberships start at about $10/month, though there may be signup fees and annual fees to consider.
Still, it's one of the cheapest options around for 24/7 gym access.
Get started with Planet Fitness here.
---
Best CrossFit Gym in Arlington: Ballston CrossFit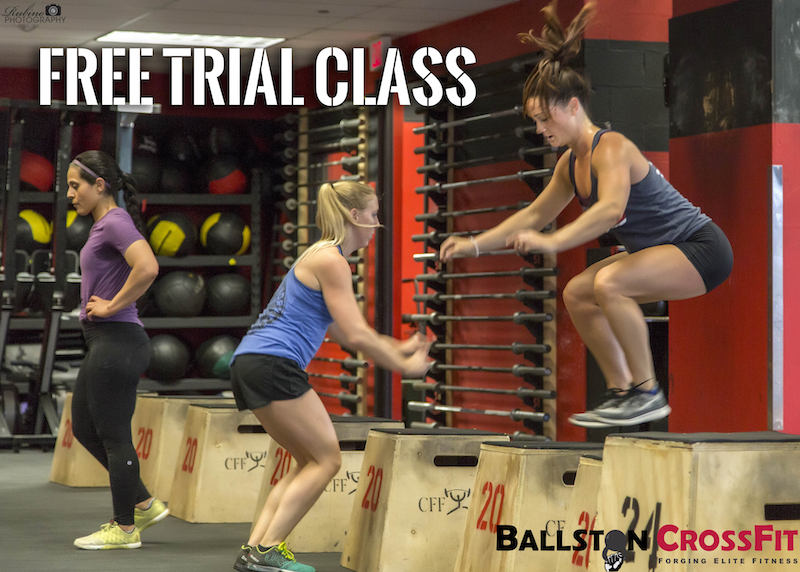 Where is it?
1110 N. Glebe Road, Arlington, VA 22201
What makes it unique?
People absolutely rave about this place!
That's why I had to pick it as the top CrossFit box in Arlington, VA hands down.
If you're looking for a beginner-friendly introduction to CrossFit, but still a program that's going to push you to your limits (safely), this is the place.
Different workouts every day, friendly expert instructors, and proper teaching techniques. That's what you'll get here, and it's what keeps Arlington CrossFitters coming back again and again.
What local reviewers are saying:
If you are an experienced CrossFit athlete in Arlington, you owe it to yourself to check this place out. The community, coaches, and class offerings are truly second to none.
I constantly see improvement in my skills and believe the programming is a direct influence. It is challenging but so fun!
No CrossFit experience needed to take the boot camps, and they're awesome workouts.
How much does it cost to join?
Start with a two-week Foundations course to get your footing ($149), then get a membership starting at $8 per class (for the biggest commitment) and up from there.
The gym also hosts free trial classes twice a week so you can experience the workouts and environment for yourself.
Get started with Ballston Crossfit here.
---
Best Boxing Gym in Arlington: Urban Boxing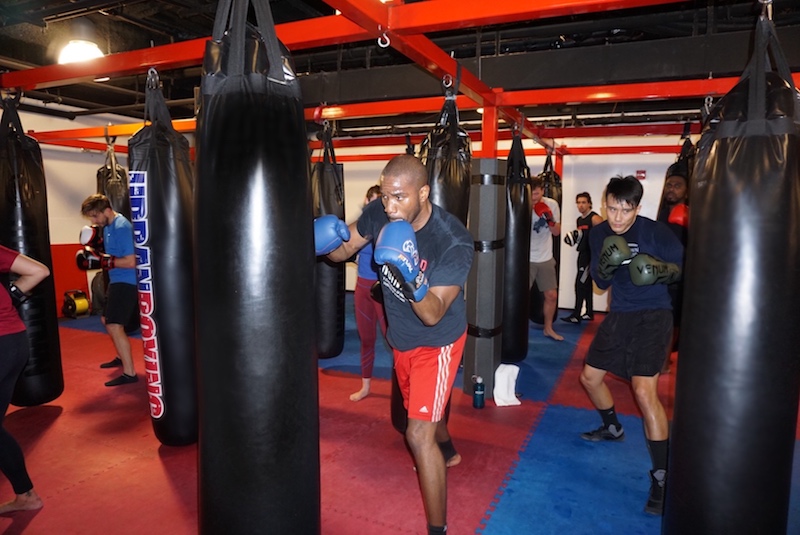 Where is it?
3701 N. Fairfax Drive, Arlington, VA 22203
What makes it unique?
Hitting stuff is an amazing workout!
Not to mention, boxing and other forms of self-defense are fantastic for mental discipline and, well, just having in your back pocket on a rainy day.
If you're looking to pick up boxing in Arlington, VA, you've got to check out the top-reviewed gym in the entire area: Urban Boxing.
People who work out here rave about the high level of instruction (from pro-fighters and Olympians, no less) and, surprisingly, how clean and inviting the place it!
You'll get a killer sweat here, but you'll also learn proper technique and improve your technical skills rapidly with practice (in boxing, kickboxing, Muay Thai, Jiu-Jitsu, yoga, and more).
What local reviewers are saying:
The members, trainers, and staff are all super friendly. The gym is always clean.
I've been going for months and it's really a transforming experience both mentally and physically. Honestly can't say enough good things about this place.
Top drawer instructors, challenging sessions at all ability levels, and high quality, consistently clean facilities.
How much does it cost to join?
Contact the gym for current rates.
However, you can request a free class right here to test the gym out.
Get started with Urban Boxing here.
---
Best Functional Training Gym in Arlington: MADabolic
Where is it?
3100 Clarendon Blvd M-100, Arlington, VA 22201
What makes it unique?
MADabolic is a high-intensity fitness program built on the latest in exercise science and the most innovative training philosophies.
You won't do bicep curls, traditional powerlifting, or pure cardio work here.
It's all about functional strength, athleticism, and explosiveness taught in small group classes.
Using the best equipment around paired with "primal" movement patterns (think explosive, athletic moves… not sit ups!), you'll never repeat the same workout twice at MADabolic, and instructors are sure to push you to the limit each and every time.
If you're dead serious about getting in amazing shape and sculpting an athletic body, you've got to check this place out.
What local reviewers are saying:
Hit a plateau with my own routine and found the MAD gym… and never looked back.
The workouts and movements focus on building core and muscle strength and stability. The trainers are dedicated to helping you succeed and the workouts are never boring.
It might seem expensive to get a monthly membership but it's worth every penny.
How much does it cost to join?
First-time clients can try 10 days of classes for just $10.
From there, monthly memberships start at $198/month for a 12-month membership, with flex pass packages available, as well.
Get started with MADabolic Arlington here.
---
Best Yoga Studio in Arlington: Edge Yoga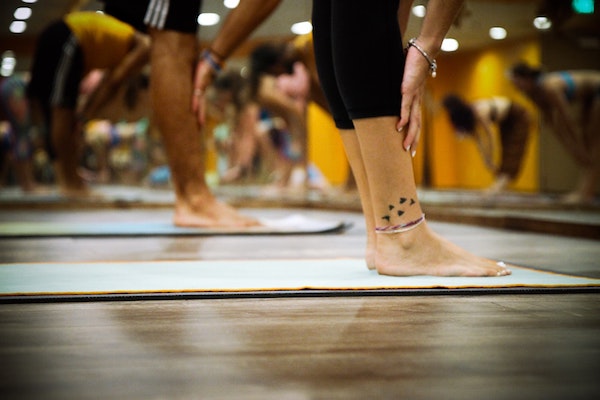 Where is it?
2440 Wilson Blvd #201, Arlington, VA 22201
What makes it unique?
There are yoga studios and then there are yoga studios.
They seem a dize a dozen in most cities, but true yogis know how to spot the absolute best ones. And you can bet that Edge Yoga is in the elite category.
With a wide range of classes catering to beginners to the most advanced students, there's something for everyone here, and the environment is always welcoming and supportive.
Start with Yoga Foundations to learn the basics, move in to intermediate classes to deepen your practice, and try your hand at Power Yoga for an exceptional workout.
What local reviewers are saying:
Best yoga studio I have been to in the area!
Very challenging classes given by a range of highly experienced teachers – great studio.
Great hands on assists, … an opportunity to leave the amt feeling refreshed and ready to conquer your day.
How much does it cost to join?
Solo classes start at $18 per class, you can also get 5, 10, or 20 class packs for a small discount, or get unlimited classes per month for $125.
Get started with Edge Yoga here.
---
Best Powerlifting Gym in Arlington: Bodymass Gym
Where is it?
2000 15th St. N, Arlington, VA 22201
What makes it unique?
Looking to build some serious strength?
The name gives it away — you've got to check out Bodymass.
Getting started lifting weights can be really intimidating for most people. It's hard to know what to do and how to do it all on your own.
The expert owners and trainers at Bodymass are second to none in their expertise and care for their clients. They'll help you perfect your warm-ups and form to prevent injuries, and get you on your way to more strength and athleticism.
Choose from three small-group classes: Build, for packing on strength and muscle on the big four lifts; Blast, for strength circuit training; and Burn, to up your conditioning.
You can even get a DEXA scan and other body composition tests here, which is pretty unique!
What local reviewers are saying:
I highly recommend, especially if you want to work on your form or start building muscle. Their high intensity class called Burn has almost made me puke a couple of times, but afterwards I felt great!
The work put in at Bodymass pays dividends outside of the gym – more focus to make each day productive and physically stronger in all of my other sports and just i life.
Their classes are so much better than the stndard "HIIT" classes you find everywhere.
How much does it cost to join?
Get a 2-week trial with unlimited small-group classes for just $49.
From there, you'll want to grab a membership, starting at around $99 per 4 weeks (at one workout per week) and up from there for more frequency and access. One-off drop-in classes are $35 or come in packs of 10 for $199.
You can also get private training here to take your strength to the next level.
Get started with Bodymass here.
---
Best Women's Gym in Arlington: StarFit Studio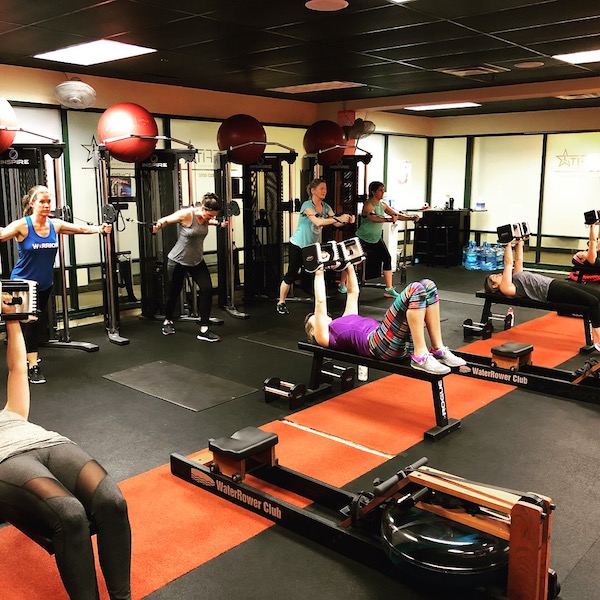 Where is it?
LL 2499 N Harrison St. #3, Arlington, VA 22207
What makes it unique?
Gym bros ruin everything.
It's really no wonder a lot of women feel more comfortable working out in female-only facilities. Not only is the training, equipment, and environment better suited to their needs; they don't have to be gawked at!
When it comes to women's gyms in Arlington, VA, you can't get any better than StarFit Studio.
Head inside and get small group or 1-on-1 training with expert trainers, with an emphasis on strength and conditioning. Small group classes have 8 people or less in them, so you're bound to get a lot of individual instruction and attention!
Torch a ton of calories and build serious strength in a comfortable environment, but be prepared to push yourself to the brink. The workouts change constantly and your trainers will keep you on your toes while continuously driving you toward your fitness goals.
You can also try specialty classes like yoga, mobility, or barbell strength.
What local reviewers are saying:
The classes are small (no more than eight), the trainers are really helpful and attentive (work with you on your form), and Allie the manager and the owners are actively seen at the gym.
Great workouts here. Challenging, fun, never boring and you see results.
I am stronger than I've ever been. … I love what it has done to my body and mind. It's the perfect place to lear how to work out and not be intimdated.
How much does it cost to join?
Individual classes start at $35 and go down from there if you buy in a pack of 10, 25, or 50.
Monthly memberships start at $184 per month for 8 sessions per 4 weeks. Unlimited classes are the studio will run about $272 per month.
Get started with StarFit Studio here.
---
Best Spin Studio in Arlington: Good Sweat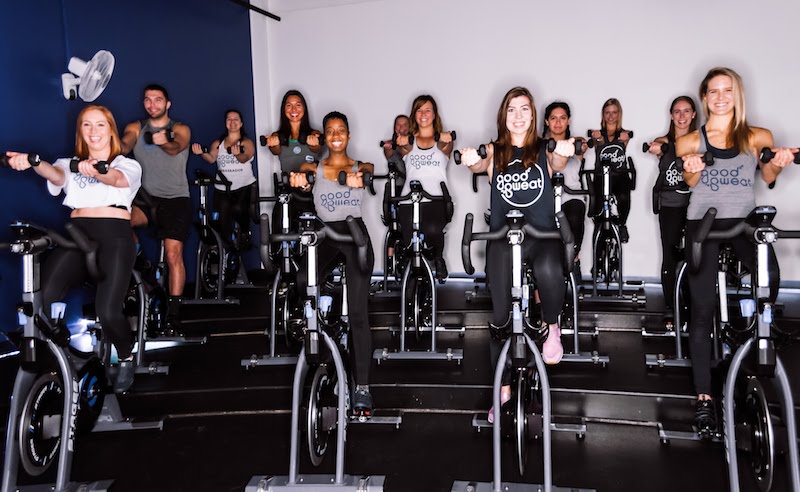 Where is it?
1711 Wilson Blvd, Arlington, VA 22209
What makes it unique?
Think all spin classes are created equal?
Think again!
Good Sweat, aptly named, is designed to give you an amazing workout and help you give back at the same time.
They donate a portion of all of their class and merch sales to local charities, and you can even help choose which nonprofits you'd like your money to go to.
Good Sweat also lets nonprofit workers in the community enjoy partially subsidized rides at the studio.
After a killer spin workout and knowing you've helped your community, you're bound to feel great.
(And don't worry, the workout itself is one of the best around, with a focus on your progress each and every ride, and upper body work included!)
What local reviewers are saying:
Good Sweat is an amazing studio. The instructors are so encouraging and friendly. They really make it feel like home.
You will get a good workout in 45 minutes and can feel good about contributing to a very deserving local charity with each ride.
The atmosphere and instructors are so positive and the workout is super challenging but adaptable to your level of fitness.
How much does it cost to join?
Get your first class for free! From there, single drop-ins cost $28 per ride.
You can buy multi-ride packs for a better and better deal the more you commit. From there, you can join at 4 rides per month for $79 per 30 days, or 8 rides per month for $139.
(And check out their New Rider packs for more great deals.)
Get started with Good Sweat here.
---
Wrapping Up
So, Arlington, what's your fancy?
You've got no shortage of options, from strength and powerlifting, to yoga, to spin, and everything in between.
All of these gyms on my list are an awesome value and have some of the best reviews you'll find in the area. But if you're looking to consider a big box gym to structure your own workouts, check out my guide to the best gym chains right here.
Or take a look at all my favorite workout apps and programs reviews to choose one for yourself.
What did I miss? Where's your favorite place to workout in Arlington, VA?
Hope this helped!