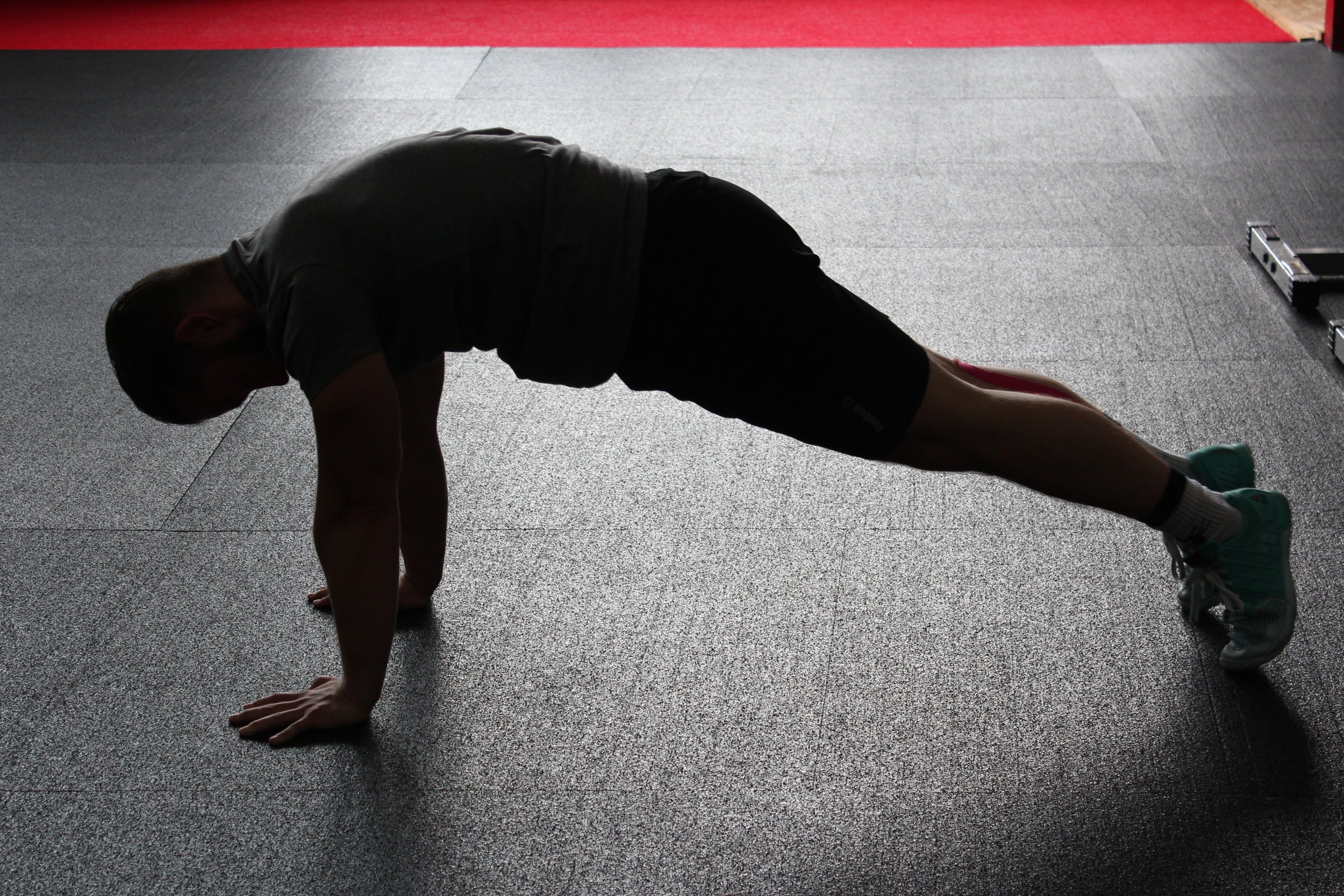 If you're familiar at all with the Kinobody programs, you know that they preach the benefits of working out (lifting) just three days per week.
For some people, this comes as a shock.
What if you WANT to work out more often?
Well, you can, but you have to be smart about it so you don't hinder your recovery or derail your strength progress.
So for those who want a little bit of work on their cardio, mobility (and a little extra ab work never hurt anyone), Greg O'Gallagher at Kinobody has developed his own Cardio, Abs & Mobility protocol.
Let's dive in to my full breakdown and Cardio, Abs & Mobility review.
---
And, pssst, if you're already sold, click here to get an easy 30%  off ANY Kinobody program by taking a 30 second survey
---
Does the Cardio, Abs & Mobility program work?
Yes!
It's important to note that Cardio, Abs & Mobility is not quite its own full workout program. It's designed to supplement the other Kinobody lifting programs, and it does so fantastically.
It will definitely boost your work capacity and endurance, improve your flexibility, and give your abs a little extra pop, all without derailing your usual progress in the gym.
It's a really smartly designed system.
How hard is it?
Hey, you're the one who wanted some additional work!
Most of the Kinobody programs have you in the gym just three times per week.
If you're interested in CAM (Cardio, Abs & Mobility), you'll be committing to three more short workouts per week on off days.
The good news? The extra workouts should take just 45 minutes or so apiece. (Not monster cardio sessions or 5 mile runs here.)
Is it a good value?
Look, going for a run is free. You don't need a special program to tell you how to do that. (And if you do, there are lots of free ones out there.)
But you won't find a complimentary program like this that goes hand in hand with your lifting, and gets fantastic results, anywhere else.
If you're having success on a Kinobody program (or are interested in joining one), but are concerned about the lack of cardio, you should absolutely invest in CAM.
Plus, if you want an easy 30% off ANY Kinobody program, just take this quick survey.
---
How I'm conducting this review
I have not personally tried the workouts recommended in Cardio, Abs & Mobility, but I am a longtime follower of Kinobody and have seen great results on two of the programs.
I know exactly how well this system and the various protocols work.
Also, I own the Cardio, Abs & Mobility program and have studied it from start to finish, so I can tell you exactly what to expect and help you decide if it's the right fit for you.
Sound good?
---
What you get with Cardio, Abs & Mobility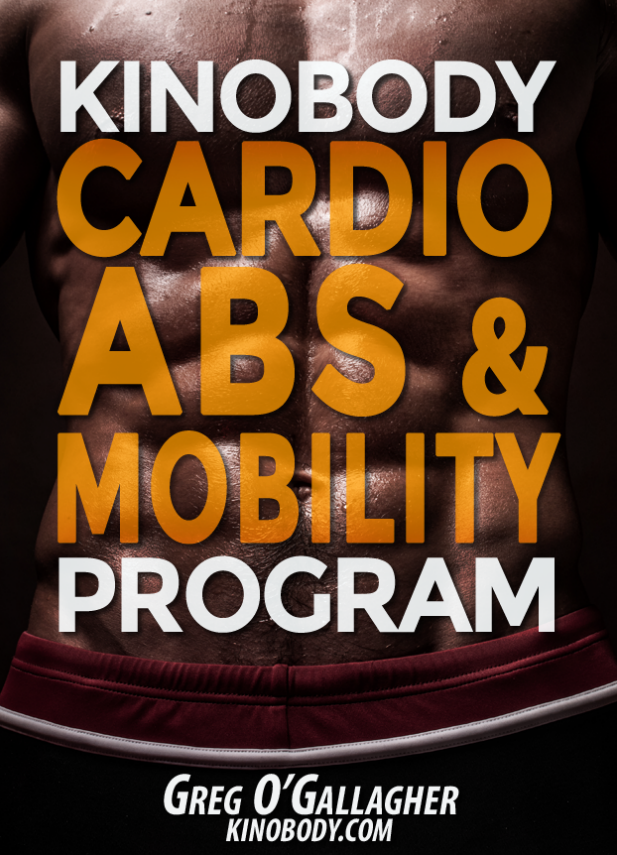 Now let's actually crack Cardio, Abs & Mobility open and see what's inside.
Overall, this program is much less detailed and involved than the other Kinobody programs, but there's still a lot of great content:
A 21-page pdf that details the entire philosophy of the program and 3-day workout split
Why traditional cardio workouts make your appetite explode
How neural fatigue can derail your strength progress and recovery
The 3 forms of cardio Greg recommends
Exactly how many calories you should burn on cardio & abs day
Detailed breakdown of the 3-day workout split to increase cardio endurance, flexibility/mobility, and abdominal definition
2 videos demonstrating workout moves
---
Pros and Cons of Cardio, Abs & Mobility
So… is it worth it?
Pros
Fills a huge hole in the fitness world: This is a great product that was badly needed. Lifters should absolutely care about their cardio health and their mobility. It's about time someone designed a program that would address those paint points without making you weaker and losing strength in the gym.
Extremely challenging: In Cardio, Abs & Mobility, you won't just be doing crunches and planks until your belly burns; you'll be learning and progressing on some incredibly difficult movements, like L-sits, hanging leg raises, and back bridges.
Improves athleticism: It's one thing to look great with your shirt off, but athletic performance is another. In this program you'll progress on sprints and mobility drills that'll help you develop the overall athleticism to go with a great physique.
Pairs perfectly with any of the Kinobody programs: Accelerate your results on any of Kinobody's 3-day lifting routines by improving your core strength and overall work capacity.
Cons
Disorganized: The PDF has a TON of great information, but probably isn't the best format. I like how the other Kinobody programs guide you through an interactive module, like an online course. In this one, all the key information is somewhere inside a 21-page PDF.
Video Quality: I mention this in all of my reviews, but the exercise demonstration videos are nothing special to write home about. But they do what they're intended to do, which is demonstrate how to do the moves. Just don't expect high production value.
Not a comprehensive solution: Cardio, Abs & Mobility is really meant as an add on or supplement to a more well-rounded strength training program. If you did it on its own, you would certainly see benefits, but it's best suited when paired with traditional strength training in a gym.
---
The Verdict
Cardio, Abs & Mobility is a great, smartly-designed program that pairs perfectly with any of the Kinobody routines.
BTW, I have full reviews up for almost all of them. You might be interested in reading my:
That about does it. I hope this helped!