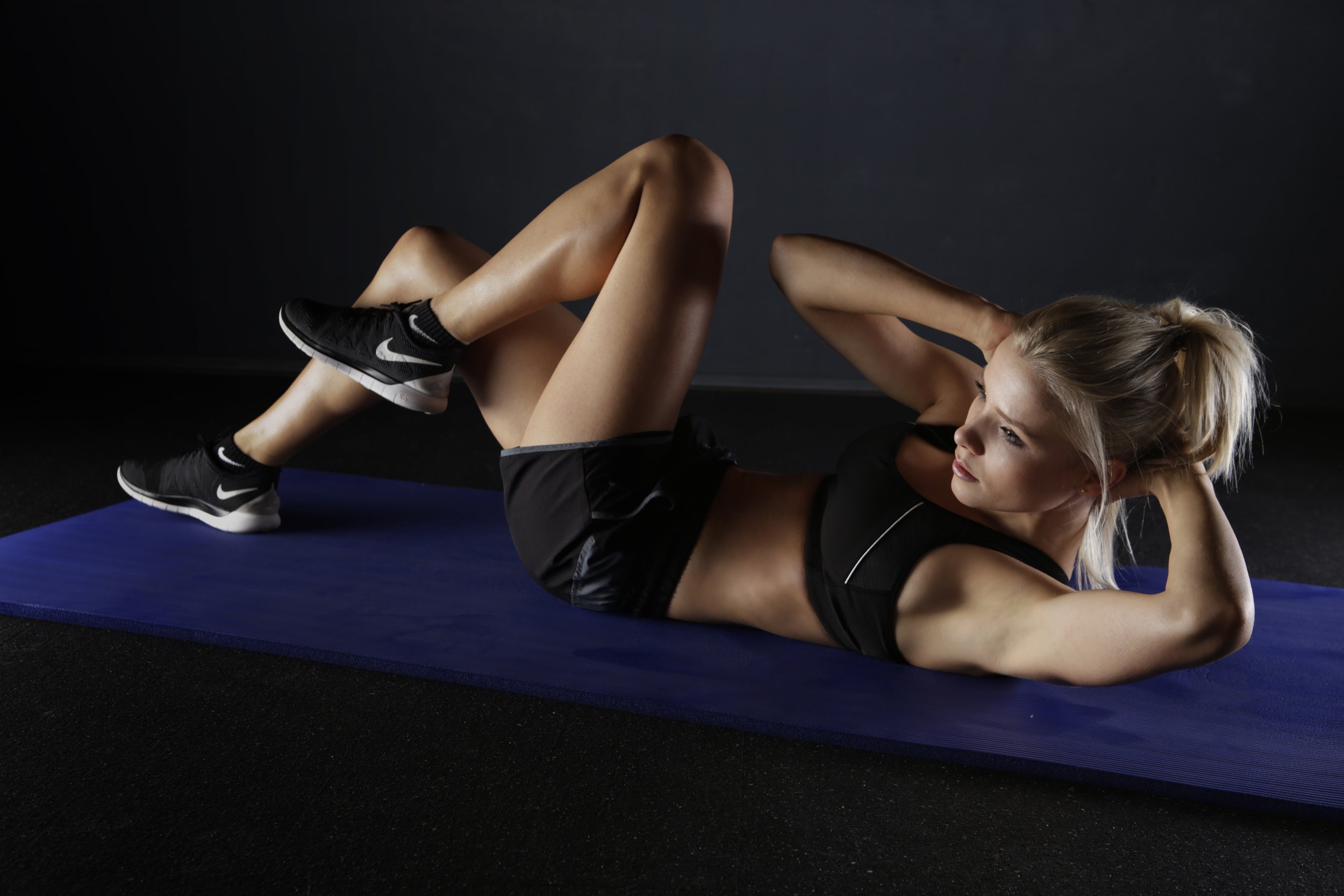 Say what you will about Greg O'Gallagher of Kinobody, but the guy knows how to sculpt an impressive body.
He's helped thousands and thousands of men build strong, lean physiques using his Warrior and Greek God programs. And he's helped even more shed tons of excess fat on his Aggressive Fat Loss protocol.
[Jump to:
How to get a ridiculously easy $20 off the Goddess program right now]
But now he's finally set his sights on the world of women's workouts, and he says he's got the absolute best workout program for women who also want to build a lean, strong, and toned body.
It's called the Goddess Toning Program.
I'm going to do a full breakdown and review of this program, but if you need some quick information, scroll down to get the very basics of what Goddess Toning has to offer.
---
(Or scroll alllllll the way to the bottom for a super quick and easy way you can save $20 on this program right this second.)
---
Here's the skinny (pun definitely intended):
Here's the thing about Kinobody. Greg uses many of the same principles in all of his programs, and though they are all slightly different and suited toward different body types, the approach is the same:
Intermittent Fasting to get lean, lifting heavy weights to get strong. When you shed fat and build or retain muscle, your body starts to look awesome. I can attest to that (I lost over 15lbs of pure fat on Kinobody).
There are plenty of things that make Goddess Toning unique and perfectly suited for women, but like all of the Kinobody programs, it will absolutely work if you follow it.
Here's an amazing before and after transformation so you can see for yourself:
How hard is it?
Totally doable!
On this program you'll be lifting heavy weights 3 days per week, for roughly an hour at a time. That's much less than most workout programs, especially since cardio on the Goddess Toning Program is totally optional. (Too much is actually a bad thing)
You'll also be doing short core workouts on off days for extra definition in your midsection, while eating in a manageable calorie deficit.
Greg gives you plenty of strategies to make this extremely easy to commit to.
---
Is it a good value?
That's up to you and your budget, but I would say absolutely.
There is no guesswork here. Follow the blueprint exactly as laid out by Greg and you WILL shed fat and build a lean, toned, and sexy physique.
It's not EASY, but it's simple. If you're serious about getting into shape, this program will 100% work (and there is a money-back guarantee, so there's no risk).
---
(Or just keep scrolling to skip to the part where I tell you how to get Goddess at a $20 discount.)
---
How I'm conducting this review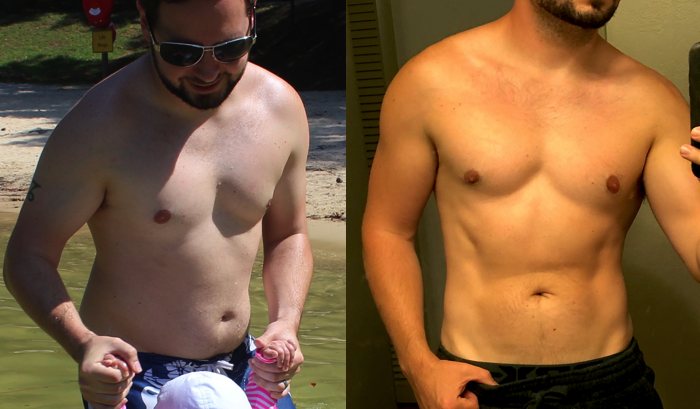 OK, so… elephant in the room.
I'm a dude.
I have not personally tried the Kinobody Goddess program, and even if I wanted to, slim legs and a shapely butt is not exactly the look I'm going for.
But I will say that I am extremely familiar with the Kinobody programs and have followed two myself — I lost 15 pounds on the Warrior Shredding program and built 10 pounds of new muscle on the Greek God protocol.
And beyond that, I own the Goddess Program, have read through it in its entirety, and am committed to giving you a completely honest breakdown to help you decide if it's a good fit for you.
Deal?
---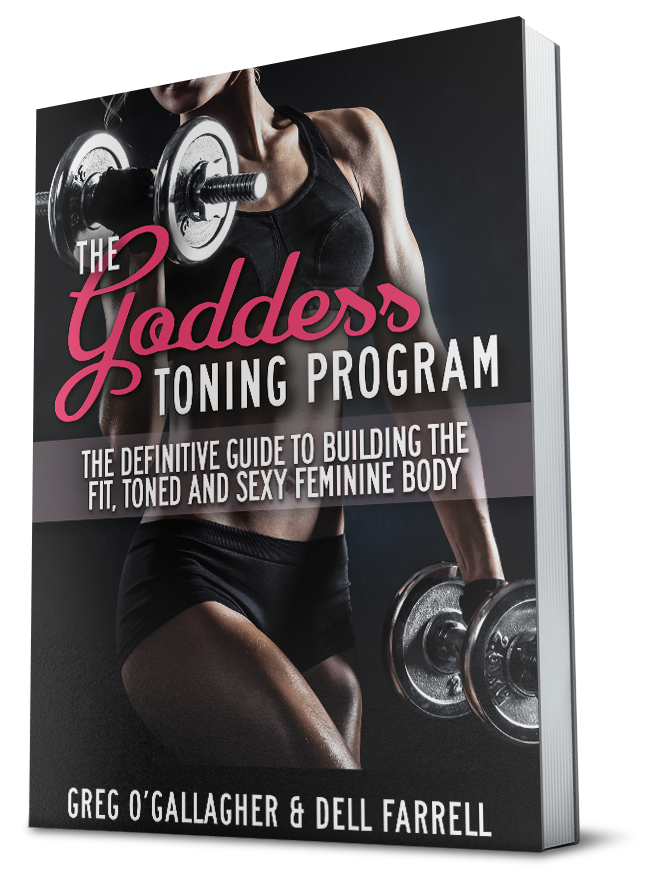 This program is absolutely packed with useful fitness philosophies, workout tips, and diet strategies.
Here's everything you get with the Goddess Toning Program:
Access to a private members forum for sharing tips and getting support
Greg's overarching fitness philosophies, how & why you need to lift heavy weights to build a great body
The key elements of a great toned women's physique, including the "hip to waist" ratio
The full 3 day weightlifting program with accompanying instructional videos
2 core workouts for off days
The Goddess nutrition protocol and how to master a calorie deficit while cutting and lifting weights
Program adjustments for aggressive fat loss or muscle growth
---
How do you get it?
All of Greg O'Gallagher's Kinobody programs come delivered to you via an interface called Teachable.
You work your way through different sections or modules, with some reading and some video information, much the same way you would take an online class.
The Kinobody Goddess Toning program looks a little something like this: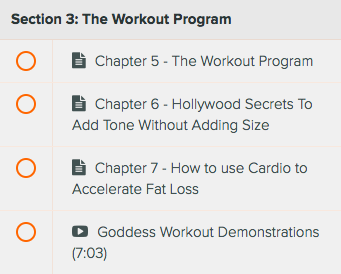 (So, sorry, there is no free pdf download of the Kinobody Goddess Program)
---
After reading through the entire program, here's what I liked and didn't like about what's included in the Goddess workout.
Pros
It's approachable. I hate to generalize, but lifting heavy weights and doing little to no cardio is going to be a departure for a lot of women. But this is a program that gets it. It understands the fear many women have about getting too bulky, and it emphasizes the exact areas you'll want to work on. It's a great introduction to lifting for women who are new to the process.
It's safe. I really appreciate that Greg takes a slow, consistent, and intelligent approach to fat loss. He doesn't promise you'll lose 14 pounds the first week or anything insane. He preaches giving your body the right nutrition and committing to a program you'll stick to over time, rather than burning out.
Solid production value on instructional videos. In Greg's other programs, he basically shows himself casually doing the exercises in his home gym with questionable camerawork and sound quality. It was a nice touch to get a female model to demonstrate the Goddess workout and overall the production quality is stronger here.
At-home version. For those who can't make it to the gym, or are uncomfortable in the weights section (guys don't always make it a great environment for women… sorry on their behalf), Greg has included a home version of the Goddess workout using only dumbbells.
It works. All of Greg's programs work fantastically. The transformations speak for themselves. Isn't that what counts?
Cons
Nutrition information could be more detailed. The Aggressive Fat Loss program, for example, spends a lot more time on different strategies related to Intermittent Fasting and mastering your calorie deficit. That said, if you read carefully, pretty much everything you need is in here. I just wish the program expanded a little more on the core concept of Intermittent Fasting (which is optional to the program, by the way).
Exercise form pointers would be a big help. While the video instructions are helpful, it'd be nice to get a more specific form breakdown for newbies, including Dos and Don'ts of the various lifts.
And that's pretty much it! This is truly a great program.
---
The Verdict
I absolutely recommend the Goddess Toning Program.
It may be a bit of a departure from what you're used to, but it will absolutely help women build a lean, strong, and toned body. And you won't just look great, you'll feel amazing, and you'll be stronger than ever. There's a different kind of confidence that comes from being strong that's hard to describe.
Give it a try and see for yourself!
Ready to join the Goddess Toning Program today? Follow these 4 simple steps to get an easy $20 off:
Click here to take the Kinobody Physique Builder Quiz (opens in a new tab), then enter your gender and age.
Under "Condition," choose "I have stubborn fat around my stomach and/or thighs"
Under "Goal," choose "I want to have a slim, fit, toned Hollywood 'model' type body."
The next page will hit you with an instant and limited-time discount, $49 instead of $69
---