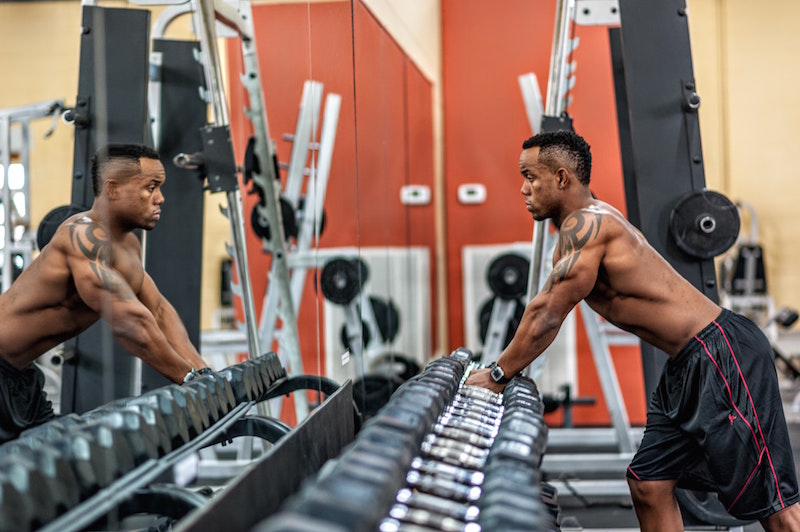 It's time to stay at the Y-M-C-A!
… Or is it?
If you're trying to decide between a handful of gym brands near your home or office, it can be really difficult to pull the trigger and commit.
After all, picking the right gym might play a huge role in how successful you are on your fitness journey.
That's why I started my Gym Comparison Series, where I put each gym brand against one of their top competitors and break down the price, equipment, classes, and full pros and cons of each.
In this piece, we'll dive deep into LA Fitness vs YMCA.
(Before we get into it, click here to try a free month of ClassPass — you can build a routine using all the different gyms and studios in your area, or just test them out before you commit!)
Let's check 'em out!
---
What is LA Fitness?
If you've ever driven past an LA Fitness, you know just how big these places are. LA Fitness, founded in 1984, is what I would call a "health club," not just your standard, run of the mill gym.
Sure, it's got every kind of exercise equipment you could ask for (and plenty of it), along with fitness classes and personal training, but most LA Fitness locations will also have a pool, spa, and little eateries or cafes, making them someplace you could spend an entire day.
---
What is the YMCA?
The YMCA is a bit of a different breed, and stands out as unique among all the other gym chains I've covered as a part of this series.
The YMCA, which you might know from the famous Village People song, is a gym, yes. But it's also a community center that runs programs for the elderly, summer camps for kids, kids sports teams, and caters to people with special needs.
As far as its vibe as a normal gym, it's very friendly and welcoming for seniors or people who are new to exercise.
Unlike most gym brands, the YMCA is a nonprofit and tries to make physical fitness accessible and affordable for everyone. They've been around in some form or fashion for over 160 years.
---
Cost
LA Fitness Cost: LA Fitness won't be the cheapest option around when it comes to membership costs and fees, but you get a lot for the money.
In most cases, you'll pay around $35 per month for access to any LA Fitness location. You can save a few bucks ($25) if you're willing to stick to one single location.
You'll also pay an initiation fee of around $100, though reports vary from club to club. There may also be room to negotiate this with the salesperson you work with at your individual club.
YMCA Cost: Each YMCA is a little different, and they are often organized on the state level.
For example, I live in Georgia and most of the Y's near me are grouped together under YMCA Atlanta. Most clubs will cost around $50 per month for a single adult membership, plus an initiation fee of around $60.
However, you can get a cheaper rate at the YMCA (by about $10 or so per month) if you get a referral from a current member.
They also may have discounts based on your income in certain locations, so definitely inquire about that if you're interested in the Y but can't afford the fee.
Finally, the whole family (two adults and an unlimited number of minors) can join for only $75, which is a steal.
---
Hours
LA Fitness hours: Every location of LA Fitness is going to be a little bit different, but in general you can expect them to open very early and stay open very late; though typically you won't find a 24-hour location.
Most LA Fitness gyms open around 5am and stay open until around 10 or 11pm.
YMCA hours: Again, YMCA hours will vary greatly from state to state and location to location, but you can expect similar hours here.
Most YMCA gyms will open around 530am and close around 10pm during the week, with abbreviated hours (closing at 6pm) on the weekends.
---
Equipment
LA Fitness: There's essentially nothing you won't find at LA Fitness.
If cardio is your thing, you'll find a sea of machines. Love to lift weights? They've got free weights, dumbbells, and racks. They've also get plenty of specialty machines. This place has it all.
YMCA: The equipment selection at the YMCA is definitely respectable, given that the clubs overall are often smaller than the elite health clubs.
Most locations I've seen have at least a dozen each of treadmills, bikes, and ellipticals. They also frequently have a power rack with Olympic weights, a full dumbbell rack up to 100 pounds or so, and a Smith machine.
---
Classes
LA Fitness classes: LA Fitness has an extremely impressive menu of group fitness classes, from spin, pilates, Aqua fit, abs, Zumba, bootcamp conditioning, yoga, and much more.
Group classes here are included with your membership at most locations.
YMCA classes: While not quite as varied, the YMCA features plenty of group fitness classes included for members.
My local YMCA offers yoga, water fitness, Zumba, spin class, cardio, and general group strength classes. Not a bad selection!
The classes at LA Fitness are definitely more varied and exotic, but there's plenty for everyone at the YMCA, too.
---
Pool/Spa Area
LA Fitness: Most LA Fitness locations offer an extremely nice indoor pool, sauna, and hot tub area.
Some of them will even have outdoor pools, which are perfect for family memberships
YMCA: Pools at the YMCA are hit or miss.
Some locations have great pools for lap swimming and group fitness classes, along with hot tubs, steam rooms, and saunas. Others simply don't. You'll have to check your local YMCA and find out what they offer.
---
Showers
LA Fitness and the YMCA both offer showers in their locker rooms, so they'll both be great options for before-work or lunchtime workouts.
---
Childcare
LA Fitness childcare: For up to 2 hours at LA Fitness, you can drop the kids off at the "Kids Klub," which costs a few dollars extra (you can pay monthly per kid or just pay-per-use).
There, certified childcare experts will keep an eye on your kiddo while you get your sweat on. It should go without saying, but you can't leave the gym while your kids are at the Kids Klub!
YMCA childcare: If your child is a member at the YMCA (which should run you about $13 per month or so… or just get on a family membership!), childcare at the YMCA is free while you workout.
The Y is actually famous for having some of the best and most comprehensive gym childcare around (and takes babies as young as 6 weeks), which helps justify the costs of membership.
---
The Verdict
If you're just a solo person looking for a great workout, awesome equipment selection, and an endless variety of group classes, I would probably join a health club like LA Fitness.
If you're looking for more of a community center where you can blend family swim time with pick up sports with working out with childcare and summer camps, then definitely look into a family membership at the YMCA!
In a nutshell…
You might prefer LA Fitness if:
You're flying solo and just want to go workout on your own
You want top-notch equipment and exercise classes
Child care isn't that big a deal to you
You might prefer the YMCA if:
You want to join with the whole family
You like having summer camps, kids sports, pool time, and working out all rolled into one neat package
You're intimidated by big box commercial gyms
(And don't forget to grab your free month of ClassPass — try it and hop around to a bunch of different gyms and studios near you whenever you want.)
Hope this helped!
Still not sure? Check out the rest of my gym comparison guide.