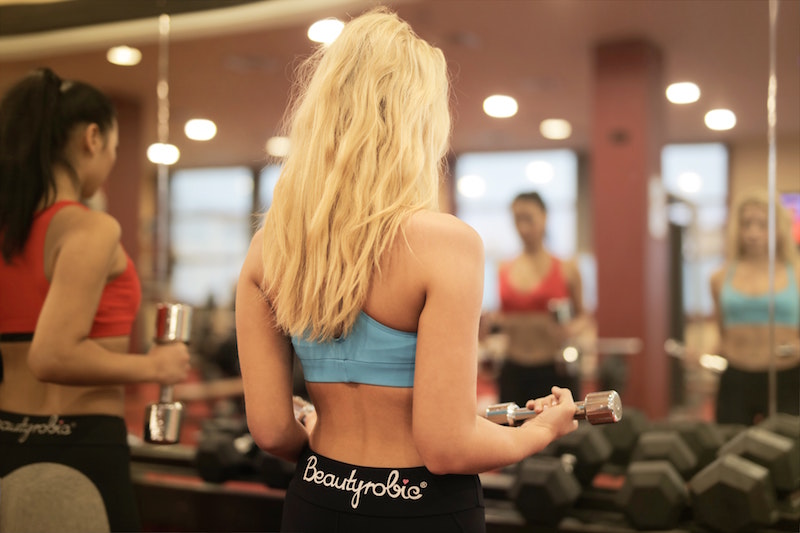 When Planet Fitness burst onto the scene back in 1992, it took the country by storm.
It was cheap, it was clean, and it was super convenient.
People absolutely loved this accessible approach to health clubs.
And other companies took notice, like Equinox, the powerhouse behind the most elite gyms in the world.
They were inspired to start their own budget brand, Blink, after the success of Planet Fitness and its successors.
Blink is only available in certain cities, but if you have them near you, you might be struggling to compare Blink and Planet Fitness.
This is exactly why I started my Gym Comparison series — in each article, I break down two top gym chains and compare them on cost, equipment, classes, childcare, and more, to help you decide which is best for you.
In this piece, we'll dive deep into Planet Fitness vs Blink.
Let's have a look-see.
(And psst, you might want to try a bunch of gyms and fitness studios in your area before you commit. If so, you'll love a free month of ClassPass — just use my link to get started.)
---
What is Blink Fitness?

Blink Fitness is owned by Equinox, one of the finest high-end gyms in the entire world. Blink is the brand's budget-conscious offering.
Heavily-inspired by Planet Fitness, Blink is a convenience gym.
You'll get a low monthly fee for access to the basic equipment and space you need, without a whole lot of frills or amenities. (This is in contrast with Equinox itself which offers top of the line service.)
Designed with gym newbies in mind, Blink is all about creating a comfortable and accepting workout space for all.
There are 70+ Blink locations throughout New York, LA, Philadelphia, and New Jersey.
---
What is Planet Fitness?
Founded in 1992, Planet Fitness is the original convenience gym.
Like Blink, PF offers a no-frills workout experience to keep costs down and accessible to any budget.
For a paltry monthly fee, you get a fun, clean, simple, and welcoming place to workout and access to most of the equipment you need.
You won't get many extras like pools and group fitness classes, but for the busy parent or professional on a budget, PF is a top pick.
Planet Fitness, however, is everywhere, with over 1,000 locations in the United States.
---
Cost
Blink Fitness Cost: The standard rate to join Blink starts at $15 per month, which gives you access to just the one location you've chosen and no extra perks. Not a bad deal!
You can also jump up to the $21 or $26 per month tiers, which add in access to extra locations, plus extra perks like discounts around the city, and toiletries in the locker room.
Blink usually has an annual fee of around $49 in addition to your monthly membership.
Planet Fitness Cost: Membership to PF starts at just $10 per month for access to a single Planet Fitness location. You can also pay $15 to go month-to-month, no contract, and cancel any time.
$20 per month gets you full access to any PF location across the country.
Startup costs at Planet Fitness will vary by location.
Overall, it's hard to beat Planet Fitness on a pure lowest-price basis. But which convenience chain offers the better value?
---
Hours
Blink hours: Blink keeps standard commercial gym hours: 5am-11pm Monday through Thursday, 5am-10pm on Fridays, and 7am-7pm on the weekends. Holiday hours may vary.
Planet Fitness hours: Planet Fitness is open 24 hours at most locations. Hooray for night owls!
---
Equipment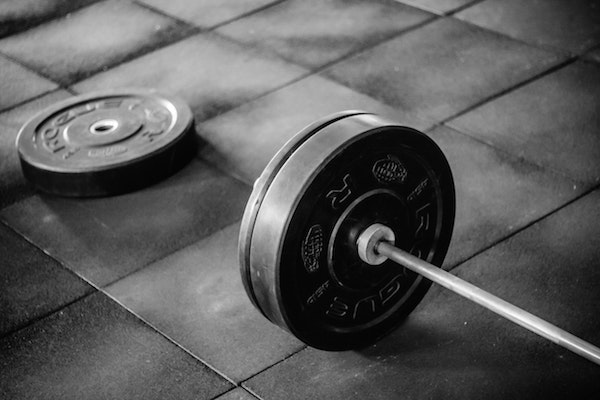 Blink: Blink is kind enough to give a full breakdown of their equipment on their website.
Each location has over 80 pieces of cardio equipment, more than 50 pieces of strength equipment (I've read they have squat racks and barbells, but sometimes don't have a bench press station), and dumbbells going up to 90lbs each.
Planet Fitness: Planet Fitness is notoriously against what they call "lunk heads," or bodybuilders.
You'll find a ton of cardio equipment here and some basic strength training machines, along with maybe a Smith machine, but don't expect free Olympic weights or barbells.
PF also usually has some limited dumbbell selection, but nothing too heavy.
---
Classes
Blink classes: No group fitness classes here at Blink.
When you sign up, you will get access to a 30-minute startup session to get familiar with the equipment and formulate a plan of attack for the gym. You can also purchase personal training at Blink for an additional cost.
Planet Fitness classes: There are no group fitness classes at Planet Fitness, either.
Though they offer a similar intro course for gym newbies to learn the ropes and get started on a basic program.
---
Pool/Spa Area
Neither Blink Fitness nor Planet Fitness have pools at any of their locations.
Ditto for spas, saunas, steam rooms, and hot tubs.
(If you're dying for pool access, check out LA Fitness, Life Time Fitness, or your local YMCA.)
---
Showers
These places are bare bones, but the good news is they're not THAT bare bones.
If you're a morning or lunchtime exerciser, you can take a shower at either Blink or Planet Fitness.
Woohoo for not stinking!
---
Childcare
To keep costs low, neither Blink nor Planet Fitness offers any childcare or daycare options.
The best childcare gyms that I've come across in my research are Life Time and the YMCA.
(Read: My guide to going to the gym with a baby.)
---
The Verdict
These two gyms are incredibly similar, and it makes sense why: Blink Fitness was heavily inspired by Planet Fitness.
The folks behind the mega-elite club Equinox wanted a more budget-friendly option and leaned heavily on the success of PF to formulate their designs.
But which one is the better fit for you? Here's how I'd make my recommendation:
You might prefer Blink Fitness if:
You want heavier dumbbells and weightlifting equipment
You live in NY, LA, Philly, or NJ and want a local vibe
The extra perks (discounts around the city) of higher membership tiers appeal to you
You toured a facility and loved it
You might prefer Planet Fitness if:
You want the lowest price possible
Cardio is your thang, with a little machine circuits worked in from time to time
You dig the "judgment-free zone," thing
You're a night owl who needs 24/7 access
(And I really do recommend you try a free month of ClassPass — you can use your credits at big box gyms and awesome fitness studios near you whenever you want.)
Hope this helped!
Still not sure? Check out the rest of my best gyms guide.