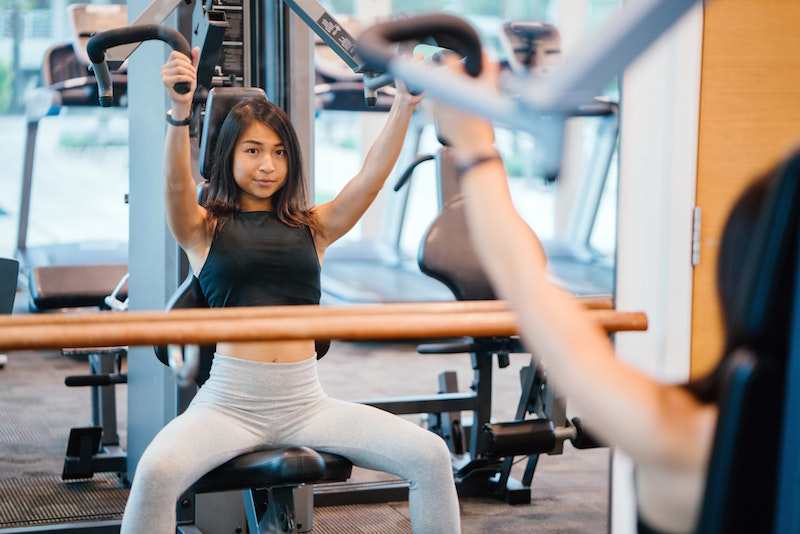 If you're like most Americans, you can't walk outside without bumping into a Planet Fitness gym.
If you're looking for a convenient and inexpensive workout option, Planet Fitness is everywhere!
On the other hand, chances are pretty good that you have a YMCA center near your house or office. The Y is a great place to workout, swim, and take the kiddos.
So how do you choose between the two? This is exactly why I started my Gym Comparison series — in each article, I break down two top gym chains and compare them on cost, equipment, classes, childcare, and more, to help you decide which is best for you.
In this piece, we'll dive deep into YMCA vs Planet Fitness.
Overall, the difference between the YMCA and Planet Fitness comes down to amenities. The Y will cost quite a bit more to join, but it's an excellent choice for families — the YMCA often offers a pool, sporting courts, group classes, and tons of community services. Planet Fitness is the better choice if you're looking for an inexpensive place to work out.
But that's just the beginning. Let's take a closer look.
(And psst, you might want to save yourself a lot of time and hassle and just work out at home. I've tried every app out there and my favorite by far is Beachbody on Demand — hit the link to try it free for 14 days.)
---
What is the YMCA?
The YMCA has been around as a nonprofit organization for over 150 years! Not many gym brands can boast that.
They're different than most of the other gyms around. They're really part gym, part community center.
Sure, you can go grab a workout at their well-equipped fitness center, but they also have tons of stuff for families (like pools, childcare, summer camps, sports leagues), and lots of programs for the elderly and people with special needs.
Usually, you won't find the Y packed with bodybuilders and triathaloners. It's often filled with a mix of seniors, parents grabbing a quick workout, and other casual gym-goers.
---
What is Planet Fitness?
Planet Fitness, founded in 1992, is the ultimate convenience gym.
What makes it so convenient? For starters, it's absolutely everywhere, with over 1,000 locations in the United States. Unless you live in the middle of nowhere, you DEFINITELY have a PF close to your house.
Second, it's one of the least expensive gym options around.
The membership monthly fee is pretty small, and if all you need is access to a basic workout space and some cardio equipment, it's probably the cheapest way to get in shape.
You might also be familiar with Planet Fitness's "no judgment" vibe.
They try to create space that's comfortable and welcoming for casual gym-goers and people looking to get into shape, and they don't really cater to the bodybuilding crowd.
---
Cost
YMCA Cost: There are a few different membership options at the YMCA, and every state runs their program a little differently.
But in general, you can expect to pay around $50 per month, plus an initiation fee of around $60, for a single adult membership.
Family memberships are where you get the best value at the Y, though. Two parents and an unlimited number of minors can join for around $75. That's barely more than a single membership!
If it still sounds a little steep, don't worry: The Y sometimes offers reduced pricing based on income, and you can get around $10 off per month by getting a referral from a member.
Planet Fitness Cost: If you just want to be able to go to one Planet Fitness location, you'll get a really great price.
The basic membership tier runs around $10 per month. That's it! You can also pay around $15 per month if you want to keep things month-to-month (no contract).
If you jump up a tier and pay around $20 per month, you'll get access to all PF locations nationwide.
Startup fees will vary greatly by location.
Overall, Planet Fitness is the less expensive option compared to the YMCA. But you have to look closely at what each gym offers to figure out which has the better value.
---
Hours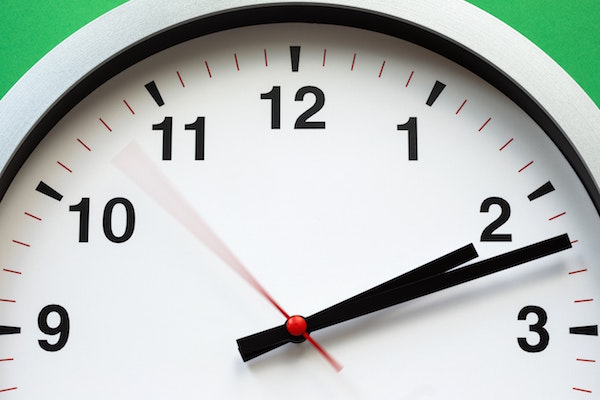 YMCA hours: Each YMCA is a little different when it comes to hours, but you can expect a pretty normal schedule from these folks.
The gym is usually open early (around 530am) and runs until about 10pm most weeknights. Weekend hours are shorter, with most branches closing up around 6 or 7pm, and opening a few hours later as well.
Planet Fitness hours: Most Planet Fitness locations are 24 hours.
At the very least, they'll be open late into the night. If you're a night owl or keep a weird schedule (like a doctor, nurse, or firefighter), this flexibility could be huge for you.
---
Equipment
YMCA: No one would ever accuse the YMCA of being huge or state of the art, but you'll find they have pretty much everything you need.
There's plenty of cardio equipment including treadmills, ellipticals, stationary bikes, and sometimes Stairmaster machines.
Most YMCAs will have a pretty respectable weightlifting area with dumbbells, power racks with free Olympic weights, and a Smith machine, along with a full resistance machine circuit.
Planet Fitness: PF is a cardio-lovers dream.
Walking in is like jumping into a literal sea of treadmills and ellipticals. There should be plenty here so you can always grab a machine even at peak hours.
Planet Fitness also usually has a resistance machine circuit, some light dumbbells, and maybe a Smith machine, but you will NOT find a power rack, barbells, or free weights here.
---
Classes
YMCA classes: Most YMCA locations offer a nice selection of classes, from yoga to spin to pilates and strength training/conditioning.
The selection at your local Y will depend on what kinds of equipment and space they have available. The good news is that these classes are included in your membership, helping to justify the higher price point.
Planet Fitness classes: No such luck here.
PF is notoriously light on group exercise classes, though you can sign up for a quick course where an instructor will walk you through the gym, get you acquainted with the equipment, and help learn some of the basics of exercise and conditioning.
---
Pool/Spa Area
YMCA: Some Y's have a pool, some don't.
You'll have to check with your local spot to know for sure. It seems that in most areas, there's one larger YMCA that has a full sized pool for laps, swim lessons, and aquatic fitness, plus a hot tub and steam room area; and then there are smaller, satellite YMCAs that only offer a gym and some other basic amenities.
Planet Fitness: You won't find a pool, sauna, steam room, or spa at any Planet Fitness location.
(Speaking of amenities, you might want to check my guides on gyms with pools, tanning, basketball courts, and racquetball.)
---
Showers
Good news! You'll be able to shower off and get dressed at either the YMCA or Planet Fitness after your workouts.
If you're a morning or lunchtime gym-goer who needs to get to the office, you'll be fine with either of these gym chains.
---
Childcare
YMCA childcare: YMCA has famously great childcare.
They'll take babies as young as 6 weeks, if you're comfortable with that, and there's no additional fee if your kids are members.
The Y even offers different "curriculums" for different ages of kids that they watch. It's great! This is a huge selling point for just shelling out the few extra dollars for the full family membership.
Planet Fitness childcare: Nada. To keep costs and overhead down, Planet FItness doesn't offer childcare at any of its locations.
---
The Verdict
So the YMCA is clearly the more expensive option versus Planet Fitness, but it offers a lot of additional value to go with the higher price tag.
Overall, here's how I would break these options down for you:
You might prefer the YMCA if:
You're looking for a place to take the whole family
You want access to a pool
You like group exercise classes
You like the "community center" vibe
You might prefer Planet Fitness if:
You just want a cheap place to workout
You're all about cardio or simple machine circuits
You love the "no judgment" vibe
(And I really do recommend you try working out at home. Try Beachbody on Demand free for 14 days and work through hundreds of amazing workout programs in your living room.)