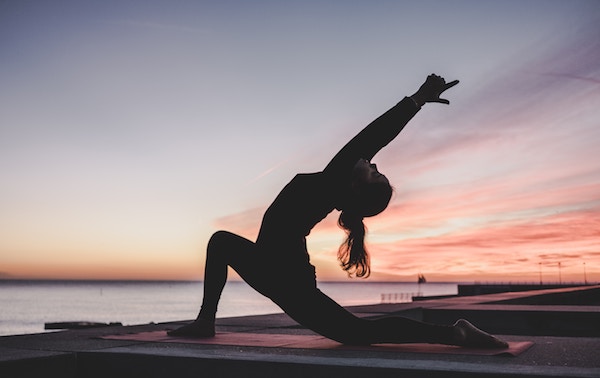 A little while ago, we took the YogaClub subscription box for a test drive.
It's a new and pretty affordable way to get fresh yoga outfits delivered to your door every month.
(Read my full YogaClub review here.)
Overall, we really liked the service!
The first box wasn't quite our style, but the second box was a total home run.
In this post, I want to really quickly talk about what kinds of athletic-wear brands you can expect to see in your first YogaClub box, and what that says about the overall quality.
Some of the most common YogaClub brands you can expect to pop up in your box are:
BeyondYoga
Manduka
Splendid
Onzie
Teeki
Vie Active
Free People
Niyama Sol
Glyder
Nux
Vimmia
Varley
Threads 4 Thought
TLF
Columbia
MPG
Amari
Alternative
Electric Rose
Noli
Whisper
Below, I'll take a closer look and show you the brands and YogaClub outfits we got in our boxes.
(The best way to get the brands you want from YogaClub is by filling out this quick and easy style quiz. Receive $10 off your box for life when you use my code: TRUSTY)
---
The Brands We Got In Our YogaClub Box (Real Examples)
The above bulleted list is just a compilation of all of the brands YogaClub carries and works with, straight from their website.
But you might be interested in finding out what we got in our YogaClub boxes as paying customers.
We've received two YogaClub boxes so far and here are the actual brands we received, along with some shots of the full outfits!
Box one: Alternative top, Splendid Studio pants, and Columbia sports bra
And here's the outfit: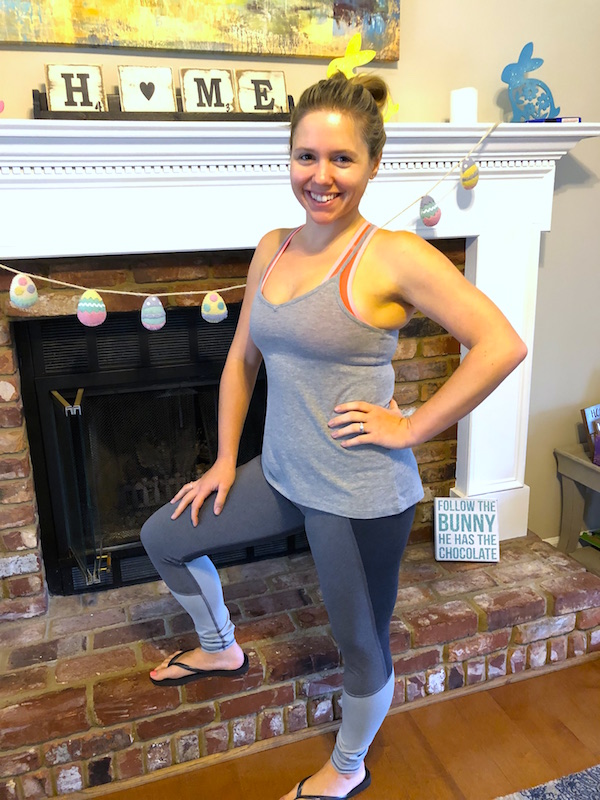 Overall, this wasn't our favorite thing YogaClub sent.
It was a little drab colorwise, but that's probably because my wife picked conservative choices during the Style Quiz (scroll down for a little more on how YogaClub works and how they choose your outfits.)
The fit also wasn't completely spot-on, especially in the pants.
The quality of the brands they sent was amazing though! This outfit has held up well with regular use, so while it wasn't totally her style, my wife is happy to have it in the rotation.
Box two: Whisper top, Niyama Sol pants, Onzie sports bra
And here's the outfit: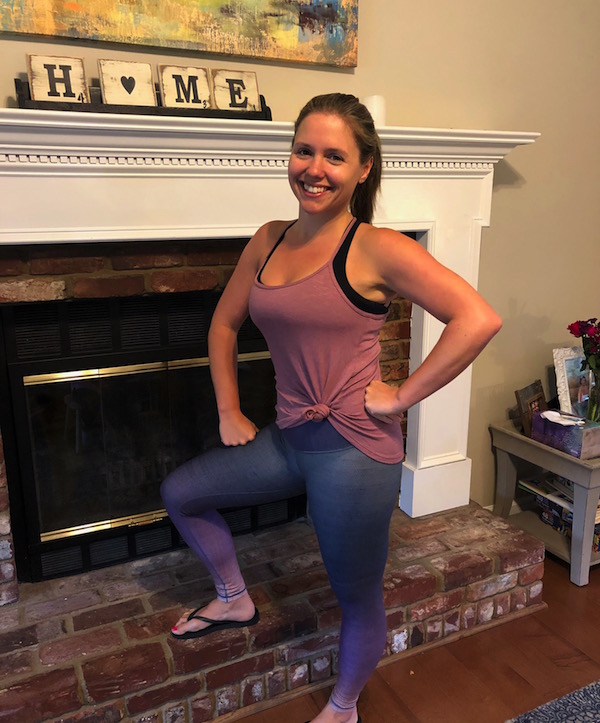 This one was way better!
The colors on this outfit still weren't very loud and were somewhat subdued, but it's a big improvement from the multiple shades of grey in outfit one.
The YogaClub team really seemed to take our feedback and personal style into consideration when they picked the brands and clothes for this box.
The fit was also a lot better this time around, and this one is definitely fitting in nicely to the workout-clothes rotation!
---
How Does YogaClub Choose Which Brands They Send You?
YogaClub is a monthly subscription box that sends you one full yoga outfit every month, as long as you stay subscribed, outfitting you from top to bottom.
In each box, you'll always get:
One pair of athletic pants
One sports bra
And one top
You'll also sometimes get some fun extras thrown in like vitamins or accessories.
Similar to other subscription boxes like Trunk Club and Stitch Fix, it's all personalized based on a Style Quiz you take when you sign up.
You'll answer a few fun and easy questions about your style and workout routine like:
How often do you wear athletic wear?
What kinds of workouts and classes do you do?
What are your favorite stores for workout clothes?
Style preferences, like full-length leggings vs capris, shorts vs joggers, etc.
Your overall body shape
Areas of your body you want to cover or not accentuate
(The quiz is quite detailed and thorough. It takes a few minutes to complete, but that's just so they can get a really good idea of what outfits and brands you'd be into.)
Once you're done filling that out, you'll be assigned a "Style Profile," or a persona based on how YogaClub has perceived your personal vibe.
They'll use this profile to choose which activewear brands they send you every month!
From there, you sign up for your first box and wait patiently. For the box above, which includes a full outfit, expect to pay about $79 plus shipping — a solid deal for a complete outfit from these kinds of brands.
Your first outfit shows up in an adorable little pink box and you're on your way.
If you don't dig it, no worries. You can always add in some feedback for the next time around.
(Though we wished it was a little easier to give feedback, the team did seem to take it seriously! Box number two was totally awesome.)
---
Wrapping Up
YogaClub is a great way to discover some new athletic wear or yoga brands you've never tried before.
You've probably heard of the big ones like Manduka and Columbia, but some of the smaller boutique yoga designers have truly amazing stuff!
While you may or may not like the individual boxes you get, this is a fantastic way to shake up your closet if you're feeling in a rut with your yoga clothes.
You can check out my full review for all of my pros and cons of YogaClub, but overall I really dig it and recommend you try it for at least a month or two to refresh your wardrobe!
Get started right here with the free style quiz and you'll be on your way – Receive $10 off your box for life when you use my code: TRUSTY