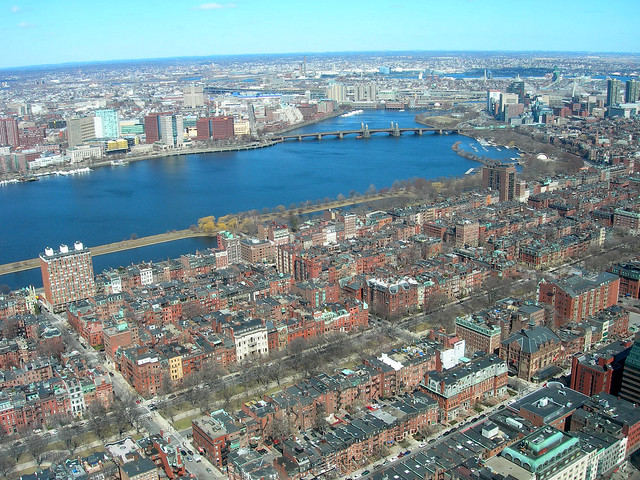 Whether you're strolling through Harvard Square or walking along the Charles River, Cambridge is a beautiful place to be.
It's also a wonderful place to get in shape. There are so many amazing gyms, boutique fitness centers, and giant health clubs around the city!
If you're not sure where to start, below is my guide to the best gyms in Cambridge, Massachusetts that you need to check out
Best unique gym: BKBX
Best budget gym: Planet Fitness
Best CrossFit gym: Commonwealth CrossFit
Best boxing gym: Boston Boxing and Fitness
Best high-end gym: Achieve Fitness
Best yoga studio: be. in Union Yoga
Best powerlifting gym: Total Performance Sports
Best gym for women: Get in Shape for Women
Best spin studio: The Handle Bar
In my Best Gyms in America series, I've poured through hundreds of local listings and thousands of reviews from real people to bring you the best of the best in your area.
Read on and you'll find the best spots around town for personal training, yoga, spin, powerlifting, and more. There are a ton of other options to consider outside of what's on my list, but hopefully, my recommendations will be a good starting point for you!
---
Best Unique Gym and Fitness Classes in Cambridge: BKBX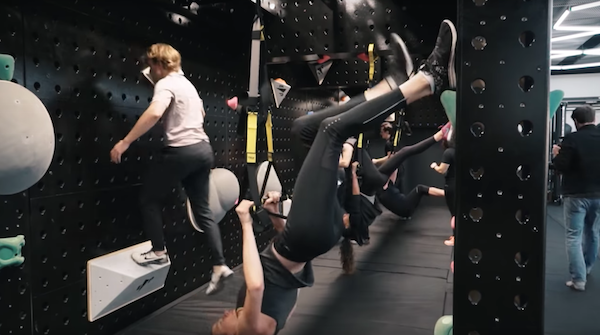 Where is it?
Over on Western Avenue in Allston.
What makes it cool?
At BKBX, they refer to their workouts as "adventure training" courses backed by real-time data tracking.
Sounds intense!
The classes are a combination of strength, cardio endurance, and mobility training in a high-tech environment.
You'll tackle a bouldering wall, knock out push-ups, and push your limits on cardio equipment, all while getting real-time biofeedback from a wearable device.
It's a pretty high-tech way to improve your overall fitness, physical skills, and athleticism.
Members also get access to:
Cryotherapy
An infra-red sauna
And other high-tech recovery tools
What local reviewers are saying:
It's a little on the expensive side, but a fun and a fantastic workout.
How much does it cost to join?
About $250 per month.
---
Best Budget Gym in Cambridge: Planet Fitness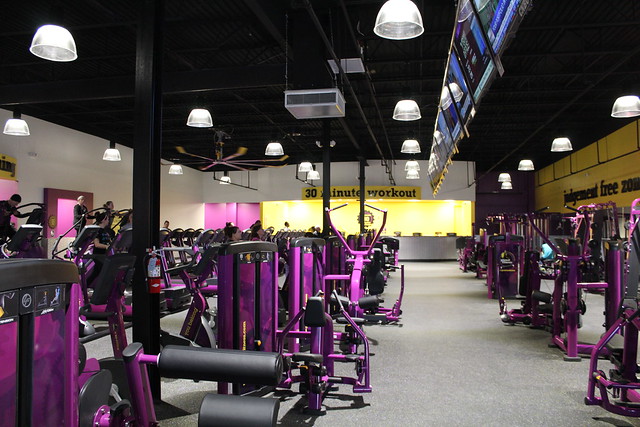 Where is it?
Massachusetts Avenue in Cambridge
What makes it cool?
I know, I know.
Planet Fitness? Cool?
Look, it's not the greatest gym on the planet (!), but if you're on a budget you'd really be hard-pressed to find a better value.
Oodles of cardio machines, dumbbells up to 75 pounds or so, and plenty of strength training machines… all for a pretty low monthly price.
It's really hard to beat Planet Fitness dollar for dollar.
What local reviewers are saying:
This place gets PACKED between 6 and 8pm on the weekdays, which could be a downer if that's your peak time to work out (like it is for most people).
(Pssst… Check out my guide to peak hours at the gym and how to beat them.)
Also, this place recently cut back their hours and aren't open 24/7 anymore. That's a bit of a disappointment, as well.
But otherwise, Cambridge locals are really happy with the value they get out of their PF membership.
If you're looking for a cheap place to work out in Cambridge, stop on by!
How much does it cost to join?
Planet Fitness memberships start at somewhere around $10 per month for the most simple and basic memberships, then upwards from there for more access and amenities.
---
Best CrossFit Gym in Cambridge: Commonwealth Crossfit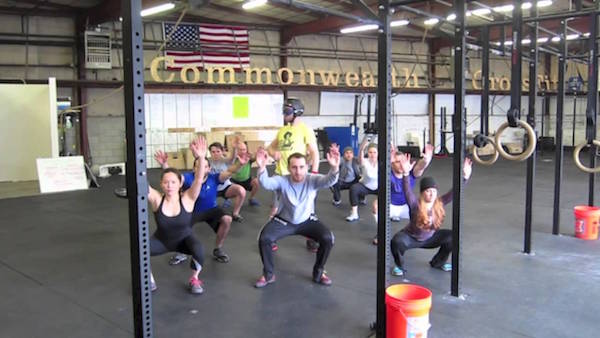 Where is it?
Somerville Avenue over in Somerville.
What makes it cool?
Crossfit gyms (or boxes) are a dime a dozen, but this one seems to have captured the magic formula.
Huge, open, and well-equipped space? Check.
Friendly, welcoming, and knowledgeable staff? Check.
Great location? Check!
Crossfit is an insane workout, and this is hands-down the best-reviewed box in the area with hoards of loyal fans.
You'll also get late night hours (for a Crossfit gym) and a great community of people to keep pushing you forward.
What local reviewers are saying:
Cambridge locals LOVE this place.
Go read some reviews and you'll see testimonial after testimonial who seriously improved their body fat percentage after the 6-week onboarding program.
People also love the community and how well they get along with all the other members, the support they receive, and the friendliness of the trainers here at Commonwealth.
How much does it cost to join?
It really depends on what program you choose and which classes you take.
But you can get your first class or two for free or pay $20 per class just to drop-in now and then.
From there, there's a $299 onboarding program and plenty of specialty tracks to choose from after that.
---
Best MMA/Boxing Gym in Cambridge: Boston Boxing and Fitness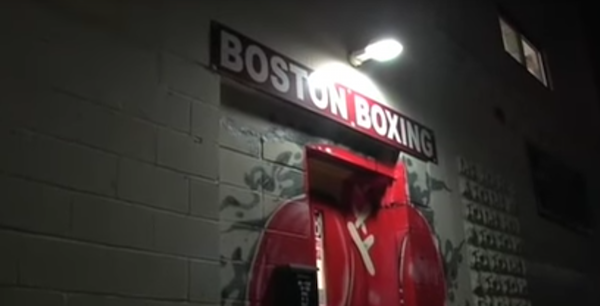 Where is it?
Holton Street over in Allston.
What makes it cool?
Boxing is an absolutely amazing workout.
Talk about scorching calories, developing endurance, and building strength.
You also get to learn a pretty fun and useful skill!
And when it comes to boxing gyms in Cambridge, this is the best one around (just over the river).
The workouts are intense but welcoming. And Women's Only classes are great for ladies who want to dip their toes in the water.
For the price, these 90-minute classes are an amazing value and one of the best possible workouts you could get in and around Cambridge.
What local reviewers are saying:
You'll see almost completely rave reviews across the board for Boston Boxing and Fitness.
Though some people noted the facilities aren't always the cleanest, almost everyone fell in love with the workouts, the instructors, and most of all, the price.
How much does it cost to join?
Expect to pay about $15 per class, plus a free trial if you want to check it out first.
---
Best High-End Gym in Cambridge: Achieve Fitness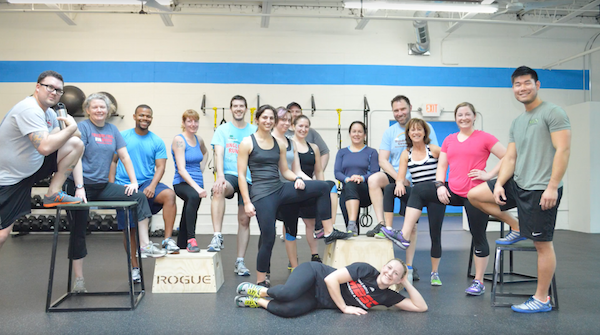 Where is it?
Merriam Street in Somerville.
What makes it cool?
Part gym, part group fitness class, part personal training, Achieve is the perfect place for anyone who wants to really, finally get on the path to getting in great shape.
The big open space inside Achieve has tons of equipment, and after an intake session with a trainer, you'll get a great plan on how to move forward.
Depending on your budget and membership, you'll work one on one with a trainer, in small groups, or in larger classes.
You can also train up for and take place in competitive meets throughout the year!
The positive vibe and community here are a major selling point. The awesome equipment and workouts are just a bonus.
What local reviewers are saying:
Locals go nuts for this place.
I've never seen a gym with so many die-hard followers that claim the gym totally transformed their life, but that's what you hear about Achieve.
Now, it's not cheap, but if you have the budget and want to get on a physical fitness path tailored personally to you, plus be around a community of like-minded people from the area, check out Achieve.
How much does it cost to join?
Plans start at a hefty $179/month to take the group classes.
For $229, you'll get an individually tailored workout program and access to 3 on 1 classes.
$449/month gets you all of that, plus one on one time and a super hands-on approach from a trainer to your wellness.
---
Best Yoga Studio in Cambridge: be. in Union Yoga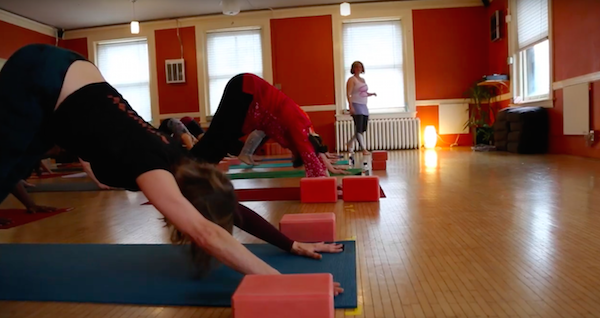 Where is it?
Somerville Ave in Somerville.
What makes it cool?
Beautifully decorated, calming, welcoming.
It's everything a yoga studio should be.
It's no wonder it's one of the most highly-rated yoga studios in the entire greater Boston area!
be. in Union offers a wide variety of class types, along with regular teacher trainings.
Need an intense class to kick your butt? They've got that.
Need to chill out and go zen? They've got you covered there, too!
What local reviewers are saying:
People are in love with the community here.
The students and teachers all really get to know each other, form bonds, and develop friendships in and out of class.
Many people who have taken the yoga teacher training hosted here rave about how the experience transformed them and their practice.
How much does it cost to join?
$20 to drop in on a class whenever, with discounts for students, city employees, and public servants.
You can also load up class cards or get an unlimited one month for $175, six months for $850, and 12 months for $1500.
---
Best Powerlifting or Bodybuilding Gym in Cambridge: Total Performance Sports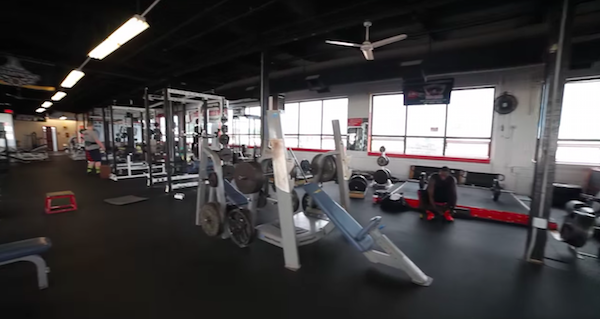 Where is it?
Charles Street in Malden.
What makes it cool?
Going into a regular gym to lift weights when you really aren't sure what you're doing is a nightmare.
Not only are you afraid of being judged, but you can also get hurt if you lift too heavy, too soon, with improper form.
Whether you're a seasoned lifter just looking for the best powerlifting gym and Strong Man equipment in Cambridge or a total beginner, you'll love Total Performance Sports.
Members have full access to the equipment and group passes, plus a few initiation meetings with a pro trainer to get you on the right path.
This was voted one of the best gyms in the country by Men's Health for a reason!
What local reviewers are saying:
So many people have come in here wanting to learn how to lift for the first time or improve their form (or rehab an injury) and received immense value from the training and expertise offered.
The initiation sessions are great, but take it from the locals, you'll want to sign-up for a specialty program and more hands-on training to get the most out of your membership.
How much does it cost to join?
About $49 per month, with discounts for students.
You can also pursue specialty training and programs for an extra cost.
---
Best Women's Gym in Cambridge: Get In Shape For Women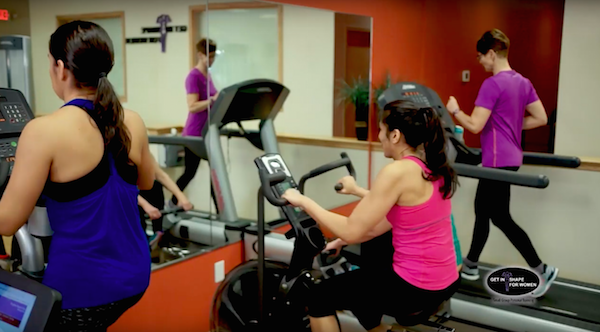 Where is it?
Massachusetts Avenue in Porter Square.
What makes it cool?
Regular big box gyms aren't always the most welcoming place for women, so female-only gyms can be an awesome option.
In the Cambridge area, Get In Shape for Women is the best around.
Trainers Portia, John, and Tom will take great care of you and craft personalized workout programs, lead group classes, and push you to reach new levels of fitness.
All workouts here are by appointment and either private or semi-private, so no fighting big crowds of meatheads!
You'll also get help with your nutrition and weight loss as a part of your membership.
What local reviewers are saying
This place isn't just hype.
By following the workouts and meal plans, plenty of women in Cambridge have lost serious weight here, build muscle tone, and developed new confidence.
Many of them have been coming back for years!
How much does it cost to join?
Not listed. Get in touch with them to talk numbers.
---
Best Spin Studio in Cambridge: The Handle Bar Indoor Cycling Studio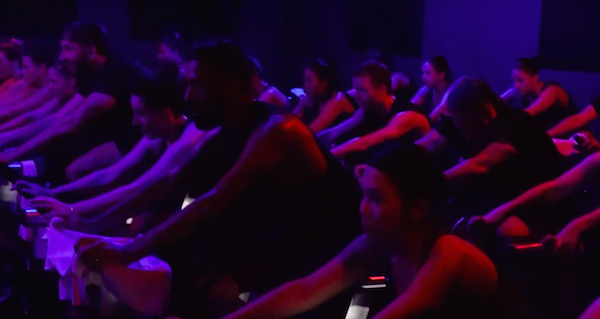 Where is it?
Massachusetts Ave in Cambridge.
What makes it cool?
There are tons of spin studios to choose from these days, including big chains like Soul Cycle, but if you're in the Cambridge area and looking for a good cycling workout, you should DEFINITELY check out The Handle Bar.
This is honestly one of the best workouts you can possibly get in terms of total calories burned.
It's a really high energy environment, which is part of what keeps people coming back.
This joint was recently updated, as well, to better soundproof the studio. So you'll get an awesome acoustic experience to go along with your workout!
I also dig that they share their playlists on their website. Cool!
What local reviewers are saying:
The Handle Bar classes are like being in a club.
It's hot, it's sweaty, it's dark, the music is blasting.
This isn't everyone's vibe, but for some, it's the PERFECT way to get out of their head, into their body, and start churning toward new personal records.
How much does it cost to join?
Your first class is only $10, and your first purchase of an unlimited month of rides is only $100.
From there, there are a million different packages you can buy starting at $26 for a single class and getting cheaper the more you buy ahead.
---
Wrapping Up
There you have it, Cambridge!
Those are the best gyms of all shapes and sizes in your area, from the cheapest box gym, to the highest-end personal training experience around.
I hope this helped!
And if you just want to stick with a regular commercial gym but aren't sure where to start, take my easy, 6-question quiz: Which gym should I join?