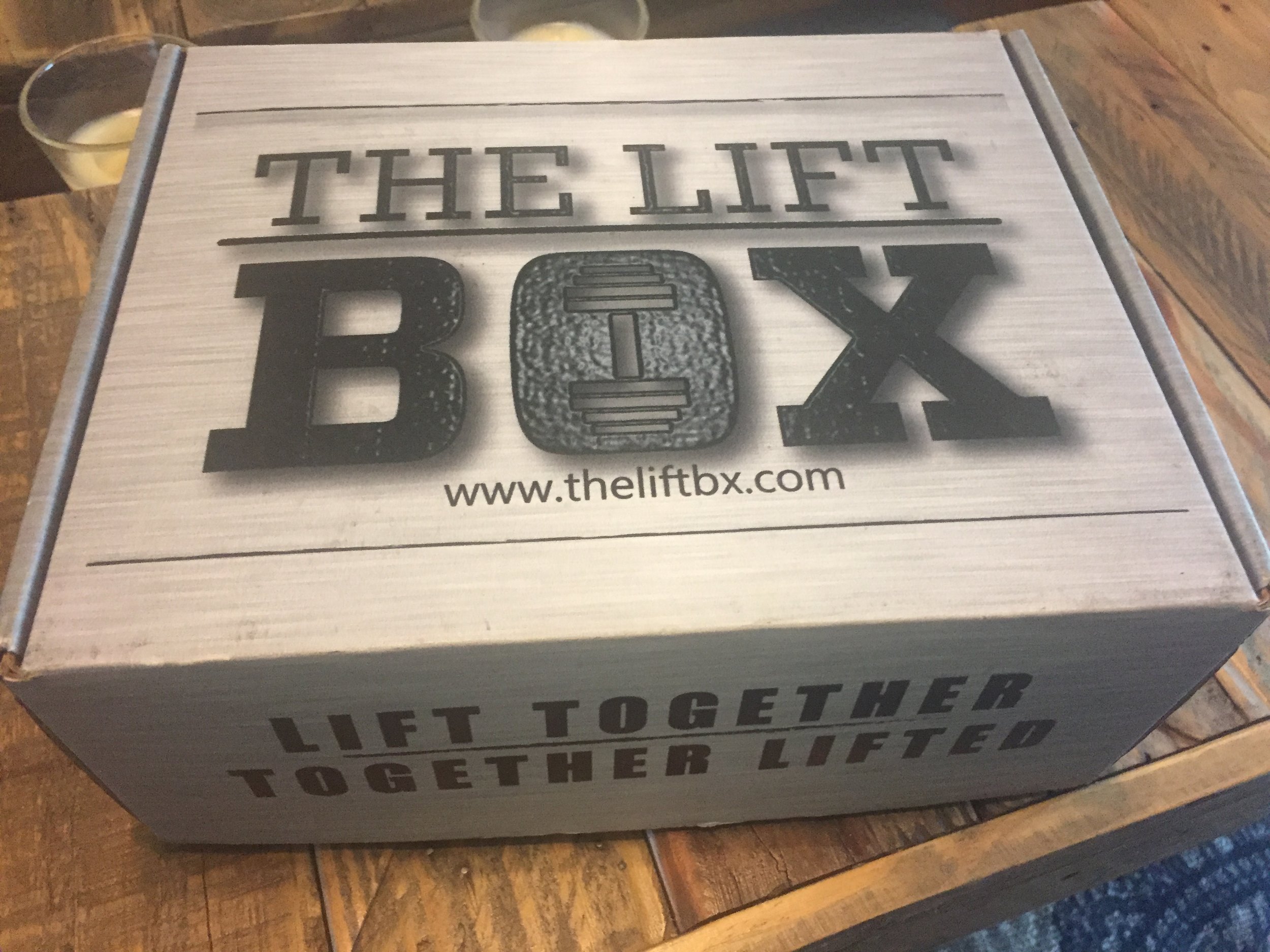 There are a lot of fitness products out there on the market.
And I mean… A LOT.
For every category (protein powder, preworkout, postworkout, protein bars, the list goes on…) there are dozens and dozens of choices, and if you're mostly a recreational lifter like me, you probably don't want to put hours of research into deciding which ones work for you.
Enter: subscription boxes for bodybuilders and weightlifters.
Specifically, The Lift Box.
For about $30 per month, The Lift Box sends you a box full of workout goodies, right to your door. It's got preworkout mixes, protein snacks, apparel, and other surprises you can try out, with the items rotating every single month. This way you get to try a lot of different stuff and see what you like without committing to a huge supply of any one thing.
I tried out The Lift Box's June 2017 package, and here's exactly what I got, plus my overall thoughts on the value.
(Note: The folks at The Lift Box were kind enough to send me a complimentary box in exchange for an honest review. I wasn't paid to write this and am only here to help you decide if it's worth checking out.)
---
The Lift Box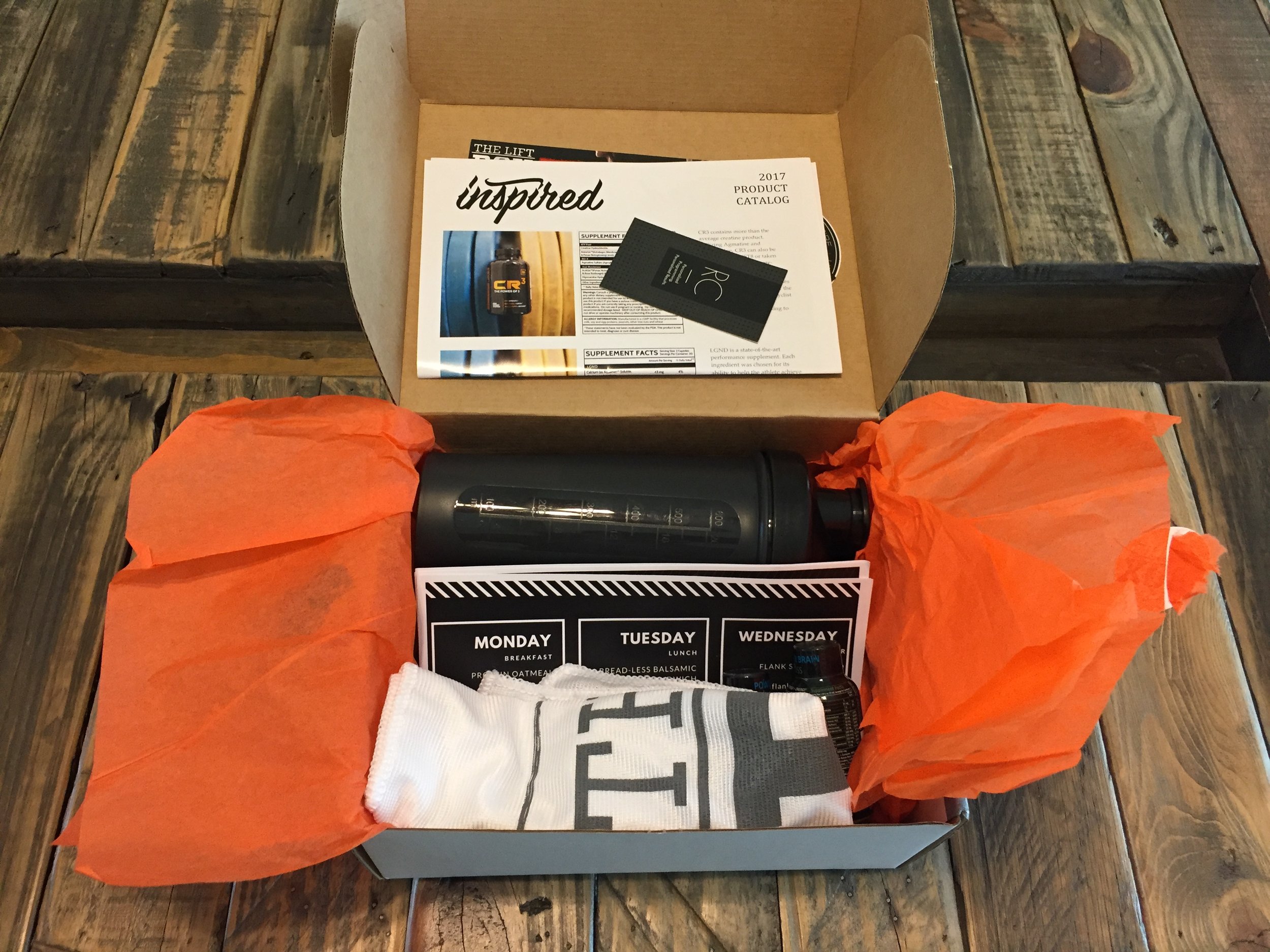 Getting packages in the mail is just plain FUN.
Usually, though, it's something you've ordered from Amazon or something and you know exactly what it is before it even arrives.
But as I found myself waiting on The Lift Box, I was really excited… I had very little idea of what would be inside aside from some clues from the company's Instagram.
It showed up just as my wife and I were getting back from a weekend getaway, and I couldn't wait to dive in.
The box is very distinctive, you'll know exactly what it is as soon as it shows up on your doorstep. It's also super easy to open without destroying, which I appreciated.
Inside, all the goodies were wrapped in orange tissue paper held together with a sticker.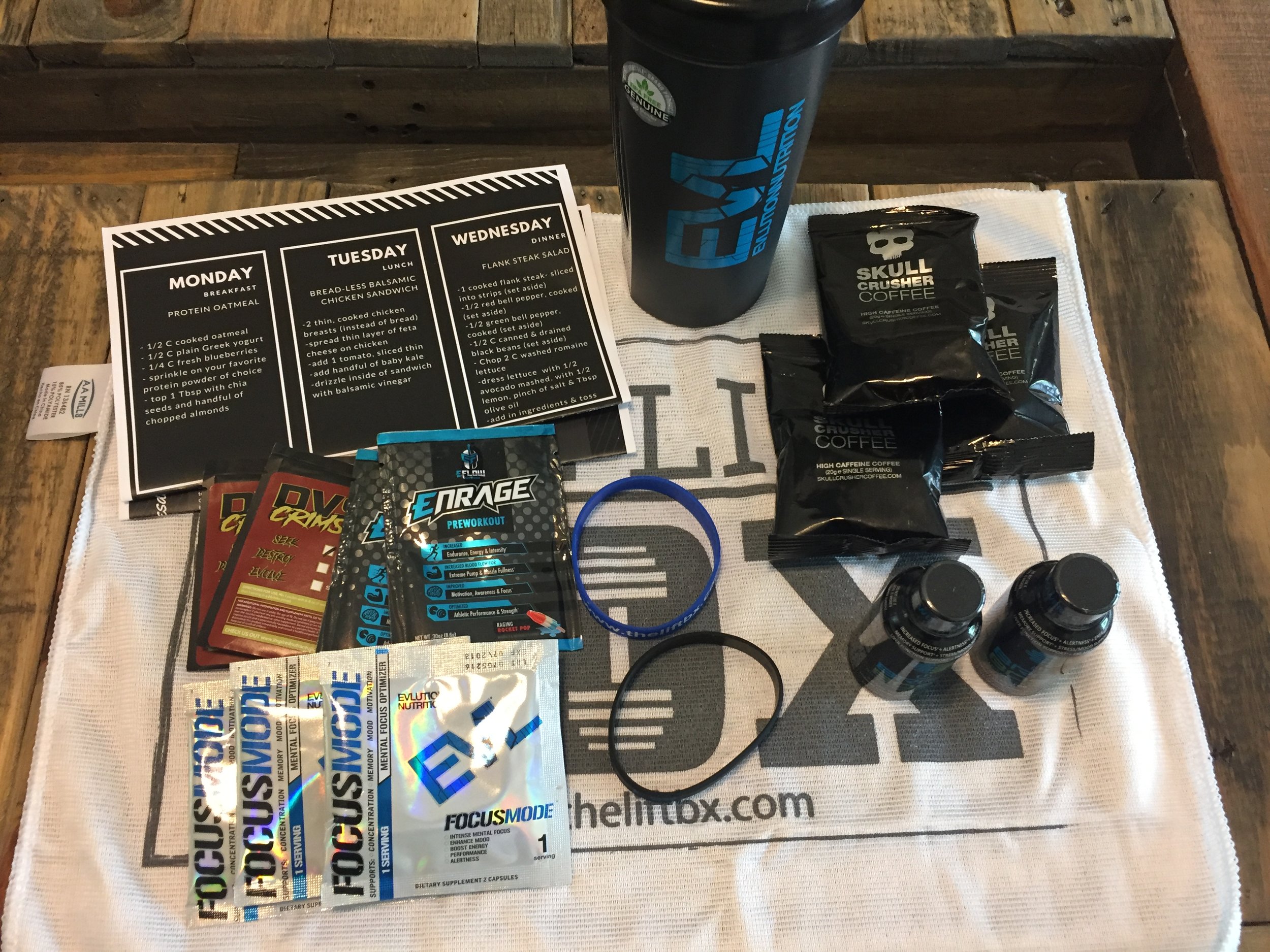 The protein cookie missing… because I ate it
Inside I found…
---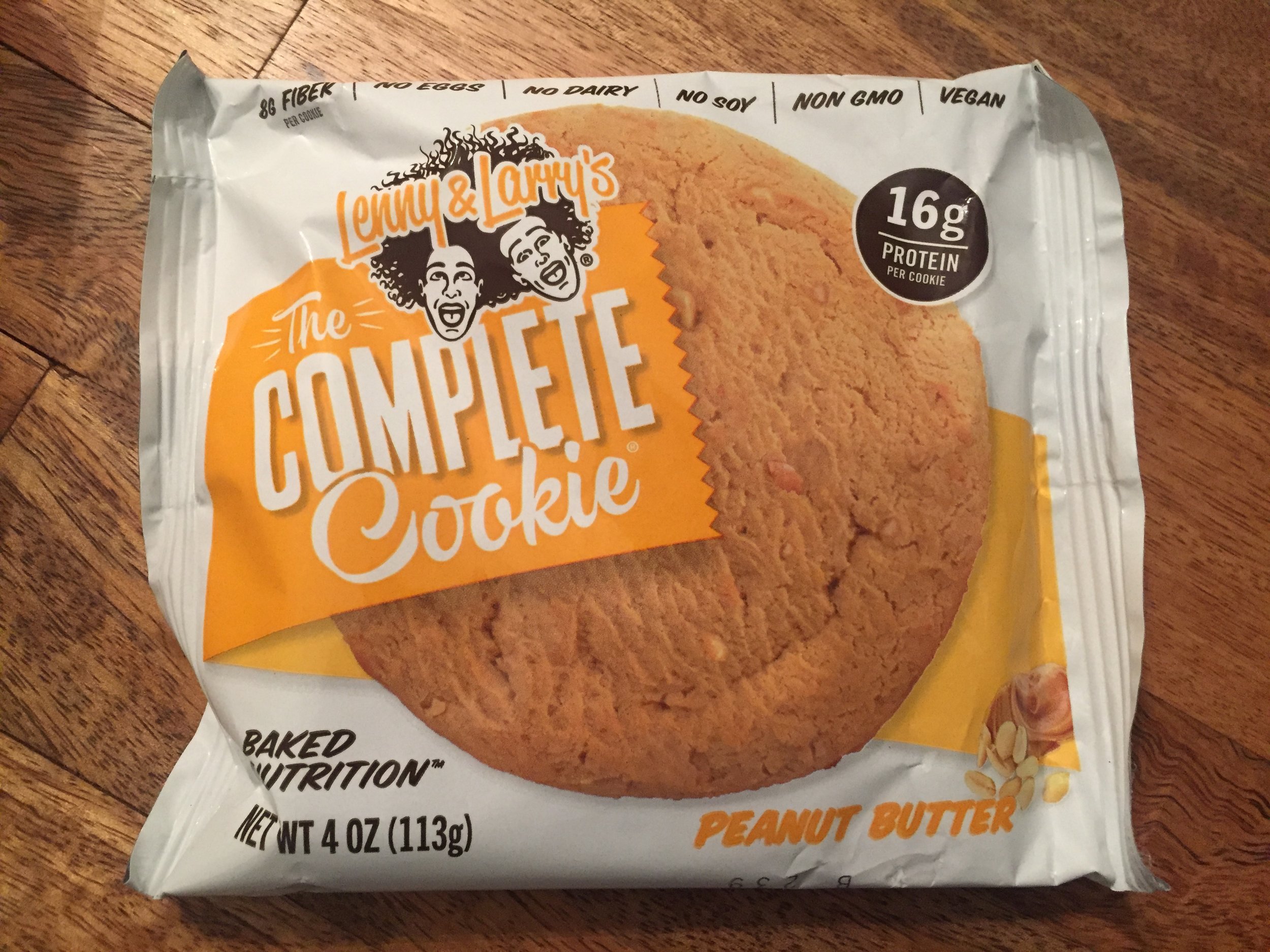 This caught my eye immediately after opening the box because I had seen this on the shelf at the grocery store and had been thinking for some time that it looked incredibly delicious.
It's a pretty large, peanut butter flavored cookie that boasts 16g of protein and rather reasonable amounts of fat and sugar.
I split this one with my wife one night when we were hankering for dessert but didn't want to be too naughty, and we really liked it.
It's not as sweet or moist as a true dessert cookie, but that's kind of the point. It's supposed to be a little more nutritionally balanced, and I found the sweetness to be just right.
I'd definitely buy this from the store, and actually, the fact that you see this in stores so often is a testament to the quality of the stuff Lift Box is sending out. These aren't cheapie no-name brands.
Retail value: About $2.00
---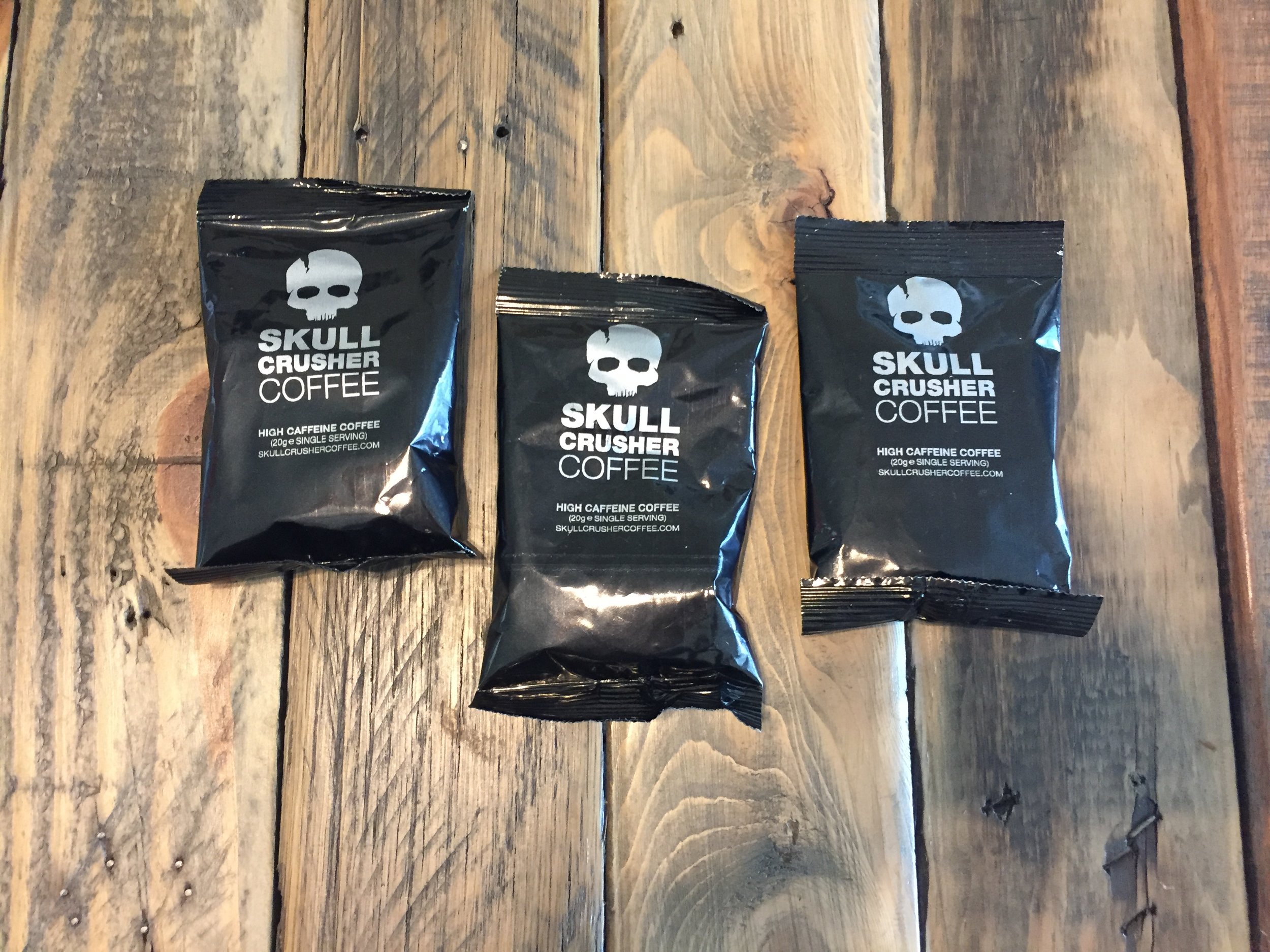 The tagline tells you everything you need to know:
"F#cking Strong Coffee."
Skull Crusher is extremely highly caffeinated coffee that can, funny enough, get delivered on a monthly basis via Skull Crusher's own service.
According to some quick research, Skull Crusher has about 3x the caffeine of normal coffee. Whooweee!!
I was actually really pleasantly surprised to see this in the Lift Box. After all, how many protein or preworkout-type products do you really need? Everyone loves coffee, so this was a great add.
The Lift Box sent me three 20g (single serving) packets that I can't wait to try.
(A 500g of Skull Crusher coffee costs about $19, so 60g so that equates to roughly …)
Retail Value: About $2.50
---
Three packets of Focus Mode Supplement: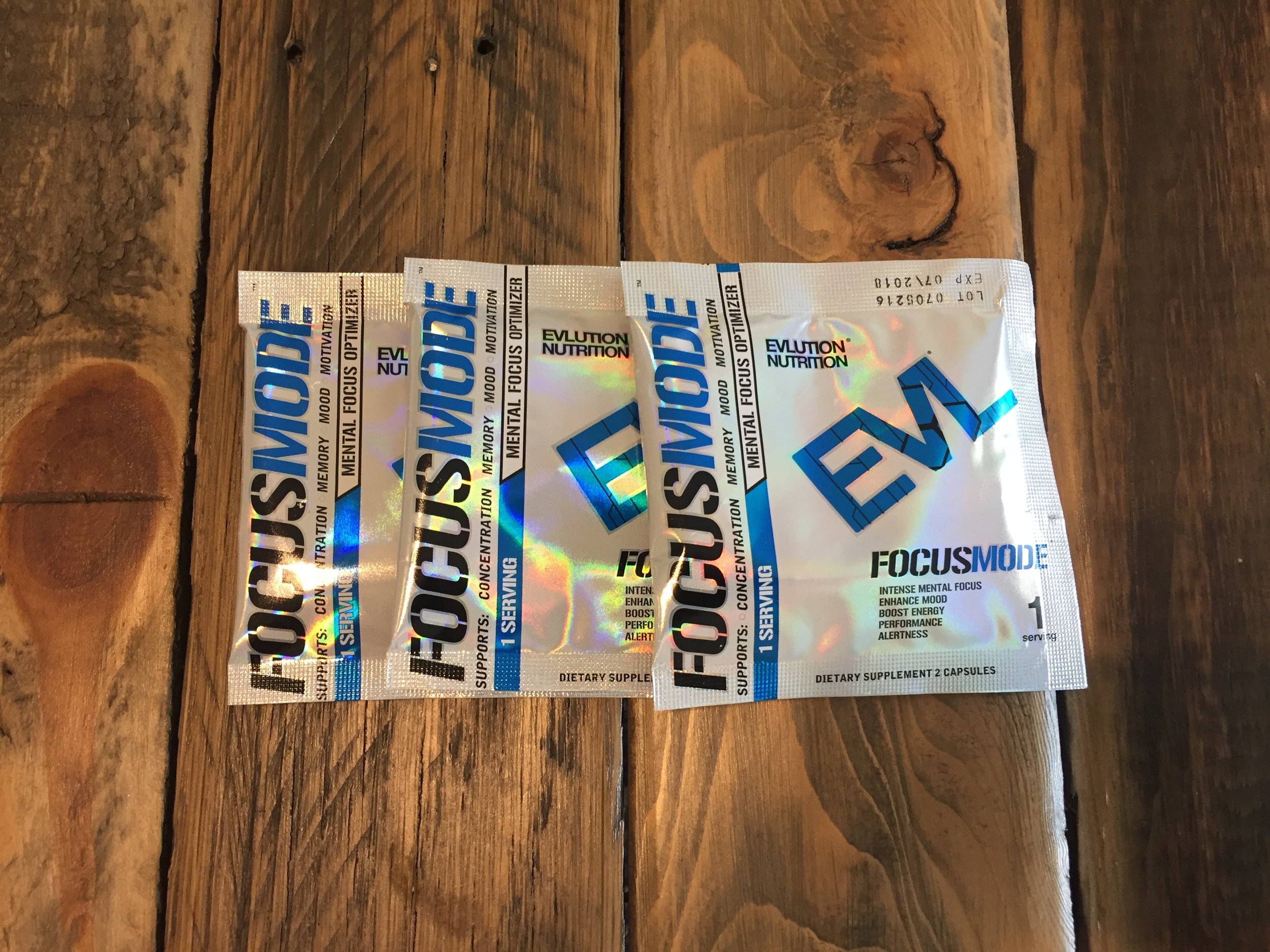 I am really intrigued by Focus Mode and am eager to try it.
It's not your usual preworkout, meaning it's not jam-packed with energy supplements and loaded with creatine. It's designed (at least, per the advertising) to give you a deeper level of focus, elevate your mood, improve memory, and yes, give a little boost of energy.
And it's not just for lifters. The marketing is geared toward all kinds of different people; namely people who work out, but also this is said to be good for studying, digging in on projects at work, or anything else where you need focus and mental alertness.
I'm excited to try it and write up a full review of my experience.
The Lift Box sent 6 capsules as a sample. A full bottle of 60 capsules goes for about $37 on Amazon. That gives us …
Retail Value: About $3.70
---
Two packets of Enrage Preworkout: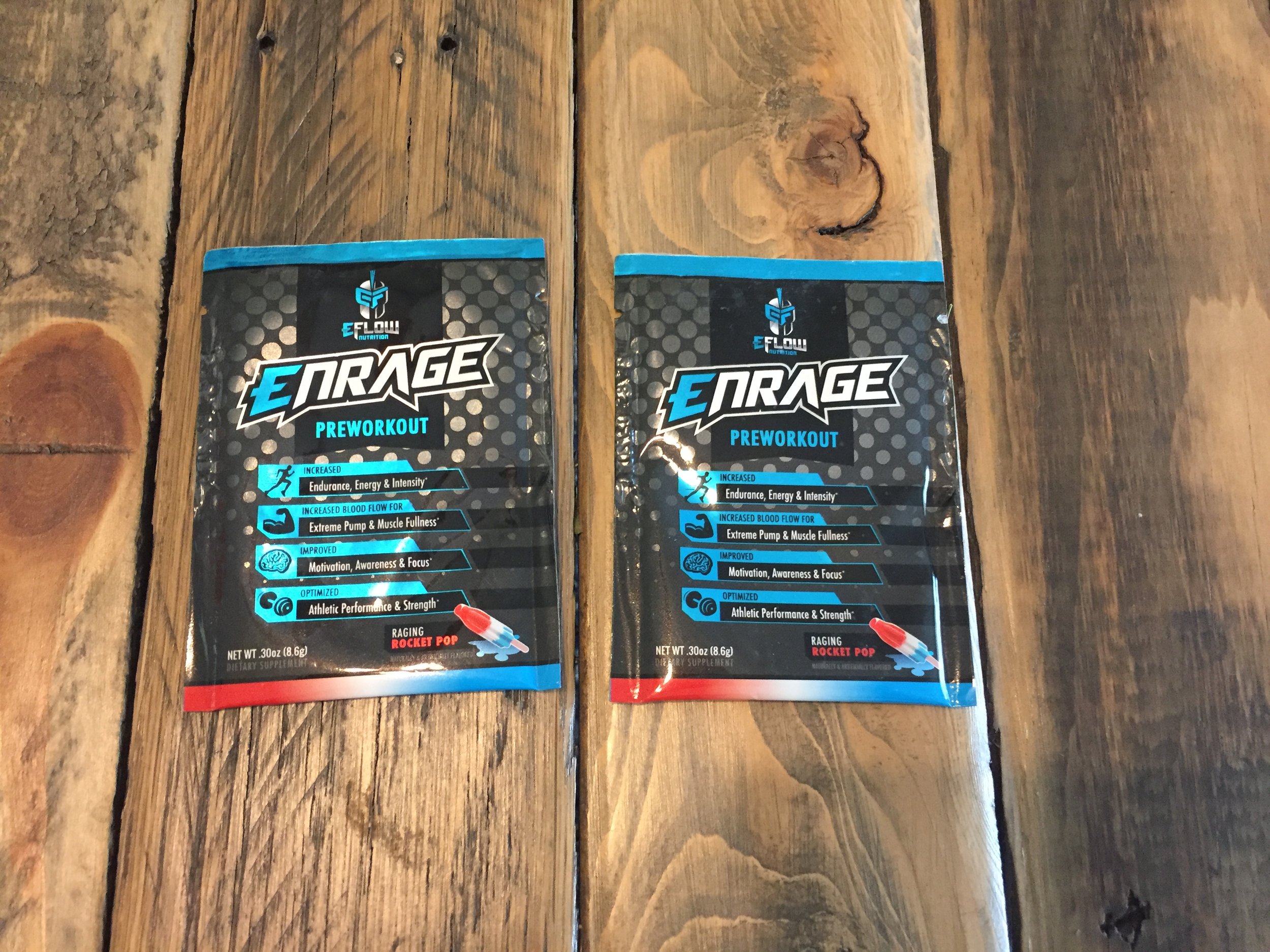 What a name for a preworkout supplement – ENRAGE!!!
Preworkouts are generally not my favorite thing in the world. I find the energy to be very hollow and surface level, not really translating deep into my muscles for better performance. I also kind of like the jittery energy-drink feeling in general, but it's not something I want in the gym.
That said, I am going to give Enrage a shot as it does promise energy without the jitters. It's also said to taste really great, which is definitely a common pitfall of the uber-sweet and sour preworkouts I've tried before.
Retail Value: About $3.00
---
Two packets of DVST8 Preworkout:
Another preworkout with an awesomely intense name.
The Lift Box sent two flavors to check out, Crimson Berry and Pineapple Express, which I love.
I don't know a whole lot about this preworkout drink but I'm excited about the opportunity to try it in two different flavors and see if I think I can fit it into my routine.
It's kind of a cool touch that they included two separate preworkouts for you to try. In my opinion that adds to the value of the box.
Retail Value: About $3.00
---
Two bottles of Brain Boss energy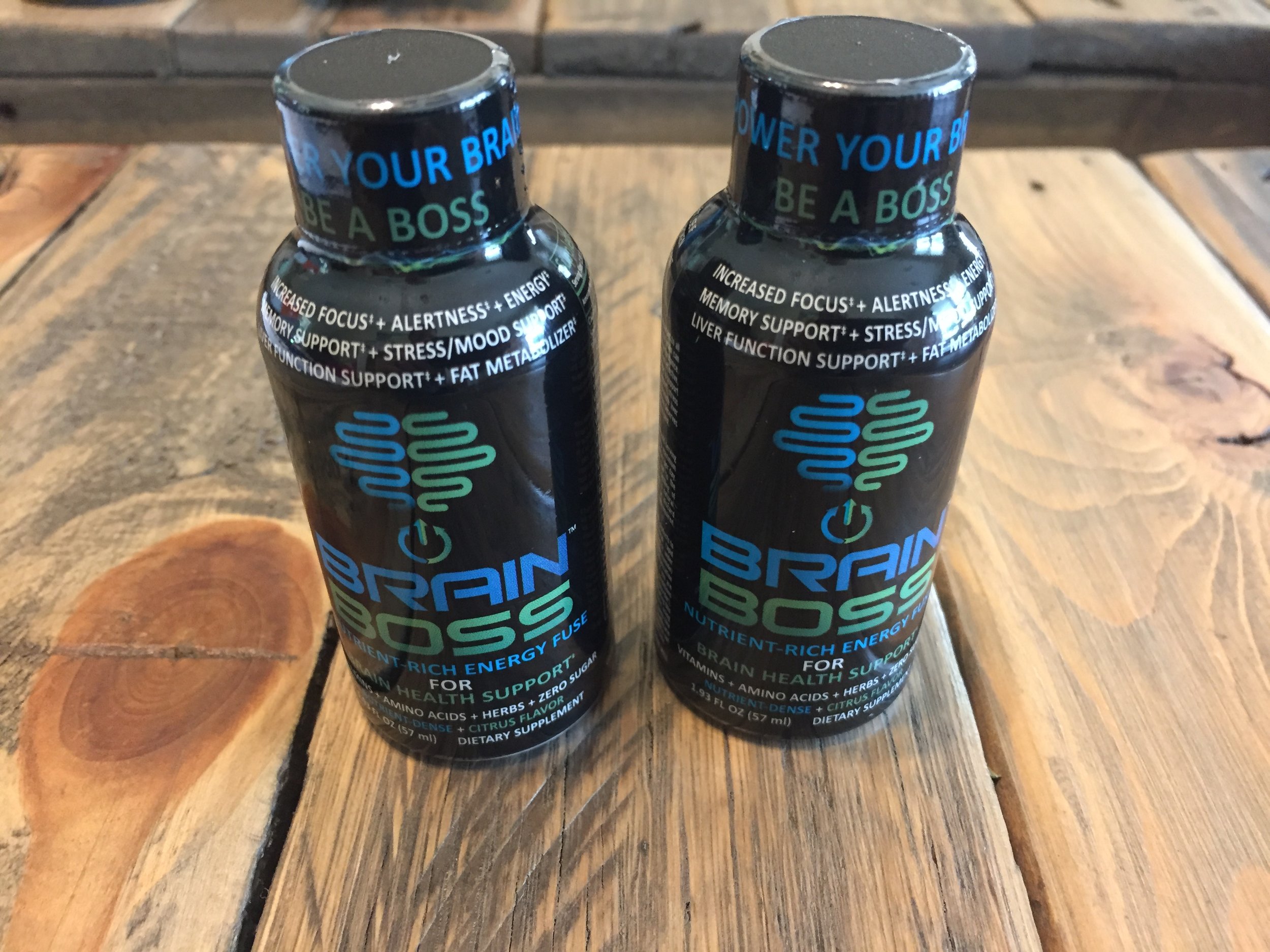 Another interesting supplement I'm excited to try, Brain Boss isn't necessarily advertised as a preworkout but rather a nutrient-rich nootropic.
Per the website, it uses mostly natural ingredients to "support brain health, boost cognitive function, relieve fatigue, support stress resistance, energy, mood and memory, and promote healthy liver function and fat metabolism."
It does contain caffeine, but notes that it relies on nutrients and vitamins to power up your energy levels and alertness.
I like that it comes in a little shot bottle rather than a powder. That's one less barrier to entry for trying it!
Retail Value: About $5.00
---
One Evolution Nutrition Blender Bottle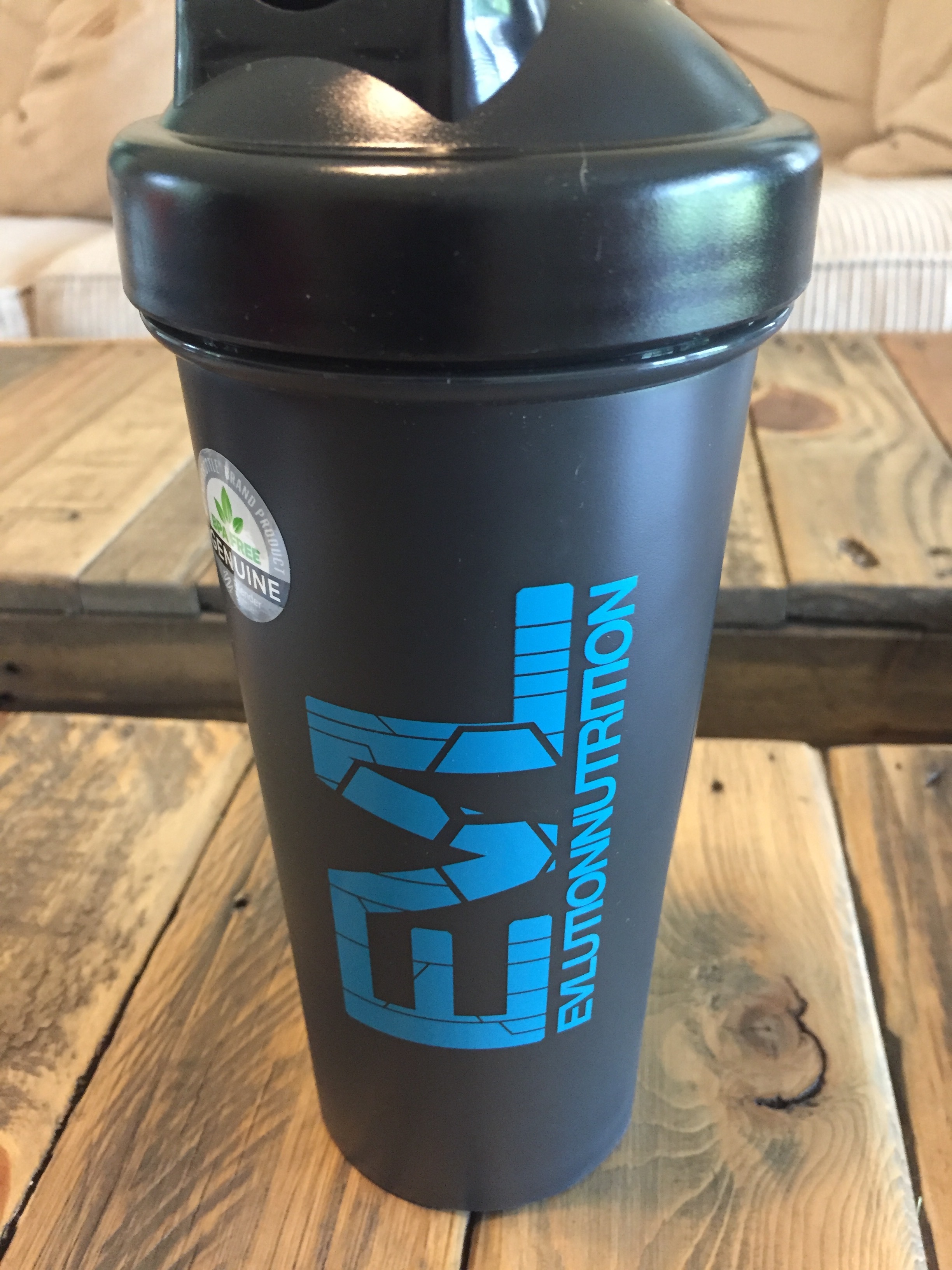 The "big ticket" item in this month's subscription box is this shaker bottle, which I actually happen to really need, so good timing!
That said, I was kind of hoping for a cool shirt or tank top here instead.
But I imagine this is the spot in the box usually reserved for bigger items like shakers, bottles, shirts, shorts, or other apparel. Just a matter of how the rotation falls.
This is a great looking shaker bottle and has pretty good reviews from what I could find online. It looks really easy to use and clean, and seems to be of a pretty high quality build.
I'm glad to add it in to my toolkit.
Retail Value: $9.99
---
Lift Box Extras
Yes, there's still more!
I didn't think these need their own in-depth sections, but The Lift Box threw in a couple of other pretty cool surprises including:
Easy Meal Plan – This one-sheeter includes 5 meal recipe ideas, including some pretty fun and tasty sounding ideas like spaghetti squash carbonara and a simple protein oatmeal recipe.
Workout Plan – Most people ordering The Lift Box will probably have their own routine already, but this is a cool throw-in for getting some new ideas. A fitness coach put together a very diverse 5-day routine incorporating warm ups, cool downs, strength, and conditioning work.
Towel – A Lift Box branded towel for use at the gym.
Wristbands – Featuring The Lift Box and Evolution Nutrition.
Retail Value: ???
---
My Overall Thoughts & Value
It doesn't look like a ton of stuff when you first open The Lift Box, but believe me, there's a lot in there.
According to my rough estimates of retail value for each item, the stuff in the box came out to about $24-25.00. But that's not including the meal plan, the sample workout, the towel, or the wristbands.
It also doesn't factor in shipping were you to buy all of the items separately.
So with all that being said I think the value of the roughly $30.00 Lift Box is very high. I'm a huge fan!
You get the chance to try a ton of different foods and supplements without committing to a full supply. And, raw numbers be damned, with most of this stuff you can't buy sample sizes outside of what The Lift Box provides, so the price comparison isn't even really fair.
If you're expecting a total steal or to get big discounts on products you really want, this isn't that, but it has an absolute TON of value as a way to experiment with and familiarize yourself with new brands.
The quality and diversity of the products inside is also great, and the Lift Box team couldn't be nicer or easier to work with. (They're also veteran-owned and operated, which is worth supporting.)
So there you have it. That's pretty much what you can expect when you sign up for The Lift Box.
If you want to know more, check out The Lift Box website and don't hesitate to give it a try!
---
The Lift Box Review
The Lift Box is perfect for the recreational lifter who wants to experiment with and try new brands or supplements before adding them to their routine.
Evan Porter
The Lift Box
4.5 / 5