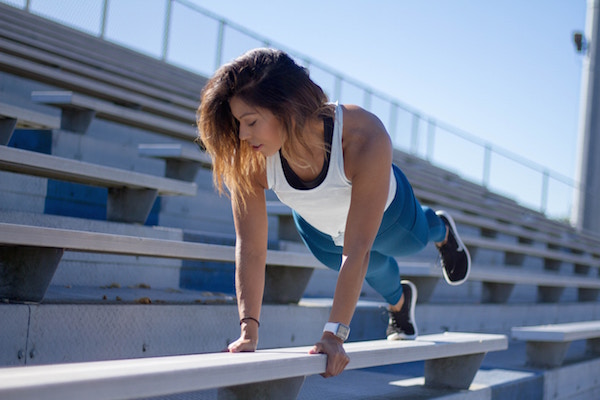 I've said it before, strength training is my favorite way to keep in shape. Transforming the body through exercise is like being a sculptor crafting a masterpiece. And just as the sculptor has the chisel, bodybuilders have weights.
There's a wide variety of weights that are designed to target certain parts of the body. And you don't even need to leave your house to reap the benefits! Today we will be covering one of them: ankle weights.
Ankle weights are compact powerhouses that amp up your core and lower body routine. They are great for:
Adding resistance to lower body exercises
Increasing burned calories
Improving balance, coordination, and agility
Defining muscle tone
Building strength
And at a price point ranging from $10-$40, a good set doesn't need to set you back financially.
In this guide, I have rounded up my top picks for the best ankle weights for beginners. I'll share with you the top budget, mid-range, and high-end ankle weights on the market.
If you want to cut to the chase, here are my recommendations for best ankle weights for beginners:
Now let's dig deeper into what they're good for and what to look for when buying your first pair.
---
What are ankle weights used for?
Ankle weights, like all weights, add resistance to your muscles during exercise.
Resistance makes strength training effective. It challenges your muscles to work harder and in turn, strengthens them.
Because ankle weights strap to your ankles, they are perfect for targeting the lower body. Some of the exercises they intensify include ab exercises like:
Leg Lifts
Bicycle Crunches
Donkey kicks
But there are many creative uses for them, such as wearing them during pull-ups.
Ankle weights provide the best strength training results when worn during controlled movements. But walking in them also has some excellent cardio advantages.
Running or jogging in them is not advised. The extra weight can change your stride, adding stress to your joints and tendons. This can lead to unwanted damage over time.
They're also used for physical rehabilitation. Since they come in different weights, someone in rehab can start light and build up as they get stronger.
---
What to look for in a set of ankle weights
Key factors beginners should look for when buying their first pair of ankle weights are:
Fit
Design
Weight
Fixed weight vs Adjustable weight
Fit
What's important when evaluating the fit is to make sure that the weights will be snug and won't wiggle or slide off. Be sure to check the dimensions to confirm they'll fit your ankle well.
Design
Finding the right fit also means paying attention to certain design features.
Do they have D-ring, velcro, or snap closures?
Are they made from breathable material?
Finally, what is providing the actual weight? Sandbags and iron shot powder conform to the shape of your ankle but can leak over time. Solid iron weights may last longer but do not hug the ankle in the same way.
Weight
Remember that the listed weight refers to the combined weight.
So a 5 pound set of ankle weights is 2.5 pounds on each leg.
Fixed weight vs adjustable
This is one of the biggest decisions to make when buying ankle weights. Each has its pros and cons.
With fixed weights, the set includes only one weight. This means that adding more weight means spending more money. But it also means fewer parts to keep track of.
Fixed weights are good for the beginner who wants to try them out before committing to a full set. They usually cost less upfront and are easy to use.
Adjustable ankle weights allow you to add and remove weight. They're a good option for beginners because they allow you to test what level of resistance is best for you.
This also makes them a better long term product. As your strength increases, so can the amount of weight you use. For these reasons, they provide more bang for your buck.
The drawback to adjustable ankle weights is that you have more pieces to deal with. They also tend to fit bulkier than fixed weight options.
In either case, start light. Using weights that are too heavy increase your chances for injury.
The right amount of weight will add resistance but will not pose a challenge to you lifting your leg.
And now, my recommendations for the top 3 ankle weights for beginners!
And boy do these have a leg up on the competition!
(Okay, okay. I couldn't help myself.)
---
Best ankle weights for beginners on a budget: Gaiam Fitness Ankle Weights
Overview: If you want to give ankle weights a try while spending little upfront, these Gaiam ankle weights are for you.
These ankle weights have weighted bags (most likely sand) and a velcro closure. They are straight forward and easy to use.
While light on features, they check the boxes for what a beginner will need to get started.
Weight Available: 3 or 5 pounds fixed weight
Why I Like These for Beginners: These make the cut based on value. They're for someone who wants to try out ankle weights without spending too much upfront.
If your needs are simple, these are a good choice.
Potential Drawbacks: Some user reviews mentioned that these run small. Again, be sure to check the dimensions to ensure that they'll be a good fit for you.
There were also some reviews that stated that the velcro isn't the most secure.
Finally, because these are fixed weight and pretty basic you could find yourself needing to upgrade sooner than later.
Pros recap:
Easy to use
Affordable
Trusted brand
Cons recap:
Sizing could run smaller than average
Claims that the velcro is not secure
Not a great long term investment
Check out real user reviews and get the latest price on the Gaiam ankle weights on Amazon.
---
Best comfortable ankle weights for beginners: REEHUT Durable Ankle/Wrist Weights

Overview: These ankle weights are very well designed. They are one of the few that I came across made from a breathable material. That can be a lifesaver during, especially sweaty workouts!
They have a good amount of padding, a D-ring closure, and iron shot powder weight.
This one is also a fixed weight. But there are many weight options available. So if you get one pair and love them, you can get another at a different weight.
REEHUT also offers a 60-day money back guarantee and an 18-month replacement warranty.
Weight Available: 2-10 pounds fixed weight
* The 1 pound set (the red pair) is listed for kids or as wrist weights.
Why I Like These for Beginners: Comfort can be the determining factor in whether your ankle weights will get used or end up in a corner collecting dust. REEHUT seems to have struck the balance between comfort and functionality.
These ankle weights are made with mercerized cotton. The keyword here—cotton. Most other ankle weights are nylon, a non-breathable fabric.
They also have a D-ring closure rather than velcro. So you have more range in adjusting the tightness.
They're filled with iron shot powder and are well padded. These ankle weights should fit your ankle like a glove, or should I say, sock?
One final perk, these double as wrist weights!
Potential Drawbacks: Again, these are fixed weight. So as you get stronger you will need to shell out for a heavier pair.
Pros Recap:
Made of breathable, mercerized cotton
D-ring closure for more custom fit
Well padded
Ankle and wrist weights in one
60-day 100% satisfaction or your money back guarantee and 18-month replacement warranty
Cons Recap:
Fixed weight, so you'll need to buy a heavier weight as you build endurance
Powder could leak over time (although none of the reviews complained of this)
Read real user reviews and get the latest price on the REEHUT ankle weights on Amazon.
---
Best adjustable ankle weights for beginners: All Pro Adjustable Ankle Weights
Overview: These are the only adjustable ankle weights on the list simply because the versatility usually comes with a higher price tag. But even as the high-end ankle weight pick, the price is reasonable.
Clocking in at a total of 10 pounds, they have a velcro closure and are weighted with slim solid iron bars. There is padding to secure the weights, and extra padding at the ankle and heel to protect your Achilles tendon.
Weight Available: 10 pounds of adjustable weight
Why I Like These for Beginners: The beauty of an adjustable ankle weight is that it gives you plenty of space to start light and work your way up. You have a full set of ankle weights in one.
Adjusting the weight is as easy as sliding a weight in or taking one out. Another great thing is that the weight is adjustable at 1/2 pound increments. This means muscle gains with less potential stress on them.
The pure iron weights also make these great for the long haul. Unlike sand and powder, these won't leak.
Potential Drawbacks: Unlike REEHUT's ankle weights, these are not made with breathable fabric. They are nylon.
Another drawback is that solid iron weights can make for a bulky look and fit. If you have smaller ankles you might need to wear thick socks to prevent sliding. But there is padding to keep everything in place, so this may not be an issue at all.
Pros Recap:
Adjustable by 1/2 pound increments
Solid iron weights
Padding protects ankles and Achilles tendon
Cons Recap:
Made of unbreathable nylon
Could be a bulky fit
Multiple weights to keep track of
Read real user reviews and get the latest price on the All Pro Adjustable Ankle Weights on Amazon.
---
Wrapping Up
So there you have it. My top 3 picks for beginner ankle weights.
Remember, you're looking for:
A comfortable, snug fit
Functional design features
Amount of weight
And whether the weight is fixed or adjustable
Adjustable weights offer the most versatility. They're a great option for those who don't want to buy a new weight every time they are ready to take on more.
If you do go for a fixed weight, start light. Ankle weights should add resistance without disabling mobility.
For my money, I'd start right off with the All Pro adjustable ankle weights (Amazon link) — they're a bigger investment and a little bulkier, but should last you for a lot longer as you build up your strength and endurance.
Hope this helps!