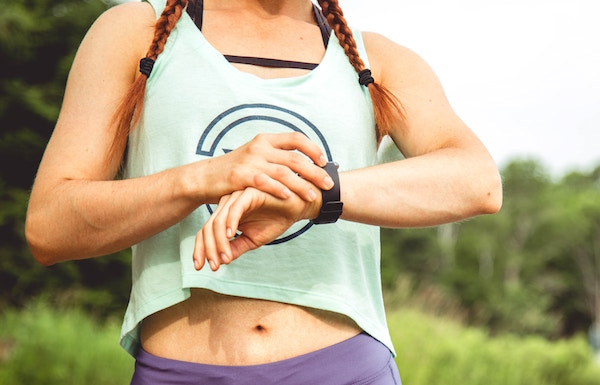 Ellipticals are popular in most gyms, and for a good reason.
They're low impact, great for burning calories and weight loss, can improve your balance, and can help you work on your strength and endurance at the same time.
So grab your workout shoes and get ready for a great full body workout.
But before you start, I'll let you in on a secret – not all ellipticals will give you the same result.
It all has to do with stride length, which differs based on the elliptical that you're using. But if your machine doesn't have the stride length to fit your needs and body, you're going to have an unfulfilling workout.
For those of you who are 5'3" or shorter, your ideal stride length is 16-18".
So if you're looking for a 16-inch stride length elliptical, here are some of my favorites:
Best Budget Elliptical: XTERRA Fitness FS3.0 Elliptical
Best Mid-Range Elliptical: Fitness Reality E5500XL Magnetic Elliptical
Best High-End Elliptical: Proform 150i Elliptical
Now let's take a little bit of a closer look.
There aren't too many choices in this stride range, but the options below should work for most shorter riders!
---
A Quick Guide to Elliptical Stride Length
Even though you may not know what stride length on the elliptical is, it's a pretty easy concept to grasp!
Stride length can be measured in two ways:
On the elliptical. If you're using the elliptical, your stride length is the maximum distance in between your feet when the machine is doing a full stride (when the machine is at its maximum range of motion).
Off of the elliptical. When you're not on the elliptical, stride length refers to the measurement of the length of your stride depending on your height and/or leg size.
Finding the stride length that is right for you is extremely important – and can make your workout so much better.
First off, it's going to be a lot more comfortable. After all, nobody likes a workout where you feel like your body and the machine are out of sync, right?
But more than that, finding the right stride length is great for your health!
If your stride length is too short, you aren't getting the maximum benefit from the machine. If your stride length is too long, you put yourself at risk of muscle strain or even damage.
While you can measure out your stride length, most of the time you should be OK just following the rough guidelines below:
Stride length = 16 to 18 inches: While this is not the most standard stride length, if you're a shorter rider, generally 5'3″ or under, this is the perfect stride length for you. For those of average height who consider themselves to have shorter legs, this may also be a good stride length. See below for my 16-inch stride elliptical choices!
Stride length = 20 inches: This is the most common stride length in ellipticals and should fit most riders between 5'4″ and 6'5″ inches.
Stride length = 22+ inches: For riders who have long legs, or who are extremely tall, having a longer stride length may help your workout be more effective. Many machines are available to 26″, but 22-24 inches should suit you well if you're very tall!
Stride length = adjustable: So you, your significant other, and your family all want to use the elliptical. But you all differ in height. An adjustable elliptical is right for you! If you're not sure what stride length will fit you, an adjustable elliptical will also be your friend.
Heading to a local gym to check what machines work best for you may also give you a better idea of what type of stride length to pick. When it comes to your elliptical, you want to ensure that you have the right fit.
---
Best Budget 16-inch Stride Elliptical: XTERRA Fitness FS3.0 Elliptical Machine Trainer
Overview: This is a great budget pick for your home gym, and one of the very few true 16″ stride length ellipticals out there.
It's not jam-packed with features, but it has a friendly price tag and great usability. Plus, it has a relatively small footprint.
It's one of the best elliptical options for small riders, small budgets, and small spaces!
Stride Length: 16″
Footprint: 54″ x 24″ x 63.2″
Why I Like It: Compared to its counterparts, the XTERRA FS3.0 sits at a lower price point, but with comparable attributes. For me, what sticks out the most is:
18 customizable programs, including 12 preset programs and 4 heart rate programs
Weight limit of 300 pounds
20 levels of resistance
22-pound flywheel system
Overall, the XTERRA FS3.0 is built to help people achieve their goals. With customizable programming, an audio jack, and multiple resistance levels, the XTERRA FS3.0 allows users to fit their fitness needs into their lifestyle.
Plus, with a 300-pound weight maximum, the XTERRA FS3.0 is accessible for most users.
Potential Drawbacks: Although the XTERRA has a lot of great benefits, it does have a few potential drawbacks.
Although the machine is positioned for users of all shapes and sizes, one common complaint is that the XTERRA is difficult to set up.
Others note that it may be difficult to get both forward and backward motion out of the machine, although it is meant to be designed to accommodate both motions.
Check the current price and read more reviews of the XTERRA Fitness Elliptical on Amazon.
---
Best Mid-Range 16-inch Stride Elliptical: Fitness Reality E5500XL Magnetic Elliptical
Overview: The Fitness Reality E5500XL is a portable elliptical option for those weighing up to 270 pounds. With a maximum stride length of 18″, this elliptical can accommodate those of a shorter height who need strides of 16″ or shorter.
The E5500XL offers a 1-year limited warranty, which ensures that your machine will last long enough to achieve great results!
The advertised stride length of this machine is 18″, though it has several key adjustments that make it an excellent choice for shorter riders under 5′ 4″ or so.
(Listed specs state that it can accommodate riders who need a 16″ stride.)
Stride Length: 16-18″
Footprint: 57.5″ (in length) x. 24″ (in width) x. 66″ (in height)
Why I Like It: While the Fitness Reality E5500XL has a lot of great features, some of my favorites include:
21 pre-set workout programs for a customized workout
Hand pulse sensors to more accurately monitor your heart rate
Water bottle holder
Ease of assembly
The E5500XL, while it still requires some time to put together, is fairly easy to set up and use.
Potential Drawbacks: According to reviewers, some onboard features like the calorie counter or fitness tracker may not be as precise as needed.
Some users also found it a little tricky to set up without an extra set of hands to help out.
Check price and read more reviews of the Fitness Reality E5500XL Magnetic Elliptical.
---
Best High-End 16-inch Stride Elliptical: Proform 150l Elliptical
Overview: Proform is one of the top names in the elliptical business, and this model does not disappoint!
Sitting at just slightly longer than the market's shortest models, this elliptical offers a 17″ stride length, accommodating those of a slighter build or smaller height.
The Proform 150l has a maximum weight limit of 250 pounds.
But possibly best of all, this model is protected by a 5-year frame warranty, as well as a 90-day warranty for parts and labor.
Stride Length: 17″
Footprint: 46″ x 26″ x 18″
Why I Like It: While it sits at an *only slightly* higher price point than other options, the 150i offers a variety of wonderful features, such as:
12 resistance levels to help customize the difficulty of your workout
EKG heart rate monitor
Built-in LCD screen that is compatible with iFit and Google Maps
Easy assembly
This model only takes 1-2 hours for full set up if doing it on your own.
It also offers customizable programming to help ensure that you are challenged by each and every workout.
Potential Drawbacks: Some have noted that, at 150-200 pounds, the elliptical may have been slightly larger than imagined. That means it may take a little bit more time to set it up if you're doing it on your own.
iFit, although compatible, is not included, and may cost up to $15 extra per month.
Check price and read more reviews of the Proform 150l Elliptical on Amazon.
---
Wrapping Up
Ellipticals are fantastic tools for full-body workouts. But unless you have the correct stride length, you are cheating yourself out of full efficiency.
When it comes to ellipticals for people who are of average, or above average, height, I would recommend the Fitness Reality E5500XL Magnetic Elliptical.
Not only does it have great ratings, and people indicating the ease of setup, but it allows for people to move between a 16″-18″ range, depending on their needs.
The Fitness Reality also offers a 3-piece cranking system and 21 unique programs, so you'll never run out of workout options.
Get the full specs and read customer reviews of my favorite 16-inch stride elliptical machine, the Fitness Reality E5500XL (Amazon link).