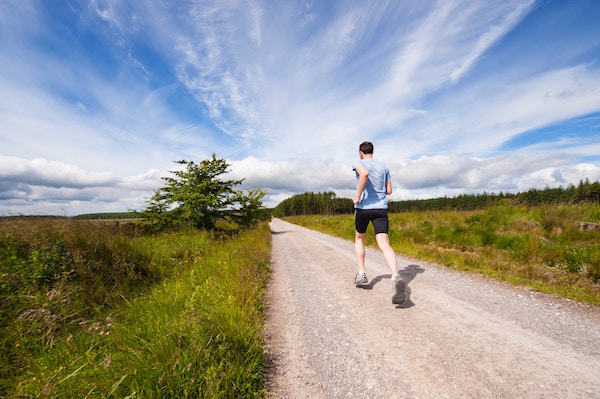 So you want to learn more about ellipticals…
That's great! These training machines can help sculpt your body and burn hundreds of calories in just 30 minutes.
But more than that, ellipticals provide an effective full-body workout that anybody can do!
If you're looking to buy an elliptical for your home or apartment, there is one thing you should definitely consider:
Stride length.
Not every machine is the same, and not every machine is going to give you the best workout. So picking the stride length that matches your needs is crucial!
For those of you who are on the taller side, your ideal stride length is 20-22+".
So if you're looking for a 22-inch stride length elliptical, here are some of my favorites:
Best Budget Elliptical: Sunny Health & Fitness Air Trainer Elliptical (Amazon)
Best Mid-Range Elliptical: Nautilus E618 Elliptical (Amazon)
Best High-End Elliptical: Sole E95 Elliptical (Amazon)
Image
Product
Details

Sunny Health & Fitness Air Trainer

Stride length up to 30"
Folds away for storage
No resistance

Check on Amazon

Nautilus E618

22" precision stride
Compact footprint
Great all-around choice

Check on Amazon

My Pick

Sole E95

20-22" adjustable stride
Sturdy & durable
Amazing feature set for advanced workouts

Check on Amazon
Let's take a closer look at how to buy a longer-stride elliptical for tall people.
---
A Quick Guide to Elliptical Stride Length
So what is stride length, and why is it important? Stride length is actually pretty easy to understand.
Stride length refers to either the measurement of the length of your stride, depending on your height and/or leg size (while off of the elliptical), or the maximum distance between your feet when the machine is in its maximum range of motion (when on the elliptical).
Finding the right stride length for your better is key for a good workout, and it'll make you a lot more comfortable on the elliptical.
But more than that, finding the right stride length is great for your health! If your stride length is too short, you aren't getting the maximum benefit from the machine. If your stride length is too long, you put yourself at risk of muscle strain or even damage.
While you can measure out your stride length, most of the time you should be ok just following the guidelines below:
Stride length = 16 inches to 18 inches: This is a little bit less than the standard, and is ideal for shorter riders. Machines of this size are a little harder to find but are great for short people and small spaces.
Stride length = 20 inches: Most elliptical machines on the market have strides of around 20 inches. This should comfortably fit most riders between 5'4″ and 6'5″ inches.
Stride length = 22+ inches: For riders who have long legs, or who are extremely tall, having a longer stride length may be safe and more comfortable. Many machines are available to 26″, but 22-24 inches should suit you well if you're very tall!
Stride length = adjustable: A lot of the best ellipticals can adjust between a few different lengths. This is ideal when you're sharing the elliptical with your partner or a few family members of different heights.
Heading to a local gym to check what machines work best for you may also give you a better idea of what type of stride length to pick.
(Shorter folks should check out 16-inch stride length ellipticals)
Now let's take a look at my top elliptical machine picks for taller riders!
---
Best Budget 22-inch Stride Elliptical: Sunny Health & Fitness Air Trainer Elliptical
Overview: If you're looking for a budget-friendly full-body trainer that will still keep you begging for more, the Sunny Health & Fitness Elliptical is for you!
The Air Walk Trainer is easily foldable, making it easy to store in your apartment. But beyond that, it offers an amazing full-body workout that is more fun than any other cardio you'll try (believe me)!
Stride Length: Adjustable, up to 30″
Footprint: 28″ x 17″ x 57″
Why I Like It: This Sunny Health & Fitness Elliptical is offered at an extremely low price point, especially compared to other options. But it also offers:
A digital monitor to help you track your fitness progress
A total weight support up to 220 pounds
LCD monitoring which tracks time, distance, and calories
While this affordable and efficient elliptical may not have as many bells and whistles as the pricier options, it still offers a great deal of tracking to those who are getting started in their fitness journey.
With non-slip footpads and an adjustable stride length up to 30″, you can rock your workout at a fraction of the cost.
Potential Drawbacks: The wheels, as well as some of the other equipment on the elliptical, are said to be more shoddily or loosely fashioned.
This elliptical also lacks extra resistance, which means you may outgrow it quickly. (Some users suggest adding resistance bands to amp up the intensity!)
Check price and read more reviews of the Sunny Health & Fitness Air Trainer on Amazon.
---
Best Mid-Range 22-inch Stride Elliptical: Nautilus E618
Overview: If you're looking for a high quality elliptical at an affordable price, you should consider the Nautilus E618.
While it may be slightly pricier than other options, it meshes with all individuals 5'7″ and up who are looking for a great elliptical.
Stride Length: 22″ Precision Path Stride
Footprint: 50″ x 21.5″ x 33.5″
Why I Like It: The Nautilus E618 has a wealth of amazing features. These include:
Bluetooth connectivity
Maximum weight of 350 pounds
25 separate levels of resistance
29 separate customizable programs
30-pound heavy flywheel
Overall, the Nautilus E618 is a fantastic piece of equipment which allows users to customize their charge, program, incline, and more for proper performance.
When it comes to ellipticals used for people of a taller height, they do tend to be pricier. But measuring these out with appropriate features is crucial in helping you to find the perfect elliptical.
Potential Drawbacks: The price point remains a hinderance for the Nautilus E618.
However, considering that it is purposefully built to accommodate individuals over a certain height, the Nautilus is actually a great deal if you can make the budget work.
Reviewers have also noticed the difficulty in assembling the Nautilus E618, with individual workers assigned by Amazon having trouble putting the entire set together.
Check price and read more reviews of the Nautilus E618 on Amazon.
---
Best High-End 22-inch Stride Elliptical: Sole E95
Overview: It may be selling at a much higher price point, but the Sole E95 is worth the cash.
While the primary stride on the Sole E95 is around 20″, it can be adjusted to have a maximum stride length of 22″. This elliptical also has a maximum weight limit of 400 pounds, making it useful for most users.
A sound system, water bottle holder, custom programming, and a lifetime warranty on the frame only sweeten the deal.
Stride Length: 20-22 inches
Footprint: 27″ width x 62″ height x 83″ length
Why I Like It: The Sole E95 is top of the line when it comes to ellipticals, and it has the features to prove it. Some of my favorite aspects of the E95 include:
Adjustable 20-22 inch stride length
Forward and backward motion capabilities – making it easier to work different groups of muscles
Power incline from 0 to 30 degrees
Custom foot pedals designed to reduce joint stress
A heavy, 34-pound flywheel that helps the machine feel more smooth
Six standard programs, two custom programs, and two heart rate programs
When it comes to the E95, there is a lot that separates it from its competitors. The machine is heavy duty and designed for a smooth, efficient workout.
On top of that, its motion capabilities and power incline allow you to adjust the difficulty of your workout.
Potential Drawbacks: One of the biggest drawbacks of the Sole E95 is its price point. It is significantly higher than other ellipticals on this list. This could make it harder to purchase.
Some reviewers also felt that it was difficult to get things fixed under warranty, and that Sole Fitness did not help them enough when things went wrong.
The onboard fan was also said to not be strong.
Check price and read more reviews of the Sole E95 Elliptical Machine on Amazon.
---
Wrapping Up
If you are taller than average, or just looking for a great workout, it is imperative to find an elliptical that fits your size.
After all, you deserve mobility, balance, muscle gain, and weight loss like the rest of us!
But integrating an elliptical into your workout should depend on the stride length that best fits your needs. If you're 6″ or above, these ellipticals should be the top of your list.
Personally, I would save my money up and spring for the uber-high-quality Sole E95. Although the model is much more expensive than other options, it seems easy to assemble, adjustable for different workouts, and fairly easy to customize based on its multiple programming.
This is the kind of machine that will last you for your entire fitness lifetime.
While it may be at a higher price point, the Sole E95 (Amazon link) is moldable to the point where it will fit YOUR exact needs — and is thus worth every last penny.