After pouring over hundreds of customer reviews and doing hours of research on the effects of caffeine and stimulants in preworkouts, I think PEScience High Volume Caffeine-Free Pre-Workout (Amazon link) is the best bet for most people.
It has the highest quality (and most scientifically) backed ingredient list out of all my picks, though the cost might be prohibitive for some.
Read on to hear about some more great options and how I came up with my top 3 best low caffeine pre workouts for people with anxiety.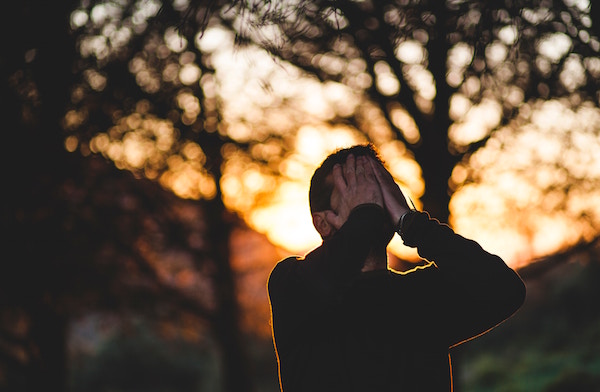 The effects of a pre-workout, a supplement taken to boost a person's physical output and performance, have seen staggeringly positive results.
In fact, pre-workouts, which often contain double the amount of caffeine found in a cup of coffee or typical energy drink, have a proven reputation for boosting both physical and mental capacity.
But all of that caffeine can pose problems for people that want to feel the benefits but are suffering from anxiety, which can be triggered by the caffeine in pre-workouts.
If you're looking for some alternative options, here are the best low-caffeine pre-workouts for people with anxiety:
Image
Product
Details

RSP Pump Boost

0 caffeine
No other stimulants
Budget-friendly

Check on Amazon

ALLMAX A:CUTS

127mg natural caffeine/serving
Choose from 8 delicious flavors
Amazing value per dollar

Check on Amazon

My Pick

PEScience High Volume

0 caffeine
Stacks great with other supplements
Superb quality

Check on Amazon
Let's take a closer look at each of these picks, and things to look for if you're shopping for a pre-workout that's easy on your anxiety.
---
What to look for in a low-caffeine or stimulant-free pre-workout
It can't be stressed enough to be aware of the ingredients of those supplements you are putting into your body, especially if you are more sensitive to certain ingredients (like if you are caffeine sensitive).
And while you may correlate an anxious experience with a pre-workout you have taken in the past, it is important to note that the pre-workout, in general, is not usually the reason for the anxiety.
However, the high levels of stimulants in pre-workouts can amplify your anxious feelings.
Why does pre workout make me feel anxious?
There are a lot of science-y reasons for this effect. Here's an excerpt from an article in Advances in Psychiatric Treatment:
Excessive caffeine ingestion leads to symptoms that overlap with those of many psychiatric disorders. Caffeine is implicated in the exacerbation of anxiety and sleep disorders, and people with eating disorders often misuse it. It antagonises adenosine receptors, which may potentiate dopaminergic activity and exacerbate psychosis. In psychiatric in-patients, caffeine has been found to increase anxiety, hostility and psychotic symptoms.
In short, caffeine can temporarily alter your brain chemistry and/or simulate symptoms of anxiety in your body, which can then trigger actual feelings of anxiousness!
But don't fear — it is possible to maximize your gym performance without supplements making you feel anxious, jittery, and on edge! Pre-workouts that don't contain high levels of stimulants can still be quite effective.
Here are some great starting points when finding the right pre-workout for you.
---
Ingredients
The pre-workout market is littered with imposter products.
Some haven't been tested and approved by the FDA due to the high volume being produced. But don't fear, there are good ones out there!
For your purposes, you'll want to zero in on how much caffeine or other stimulants are in the pre-workout. It should be clearly listed on the label or on the product information page online.
For reference, a cup of coffee usually has about 95mg of caffeine.
You can also look for supplements that use natural-source caffeine (from coffee or tea extracts), which can sometimes give you good energy without the jitters of synthetic caffeine and is often easier on the stomach.
Beware of companies that are a little too secretive of their "proprietary formula" and won't tell you what's in their supplements.
---
Tolerance
Do you drink coffee or energy drinks regularly?
How much can you take of those drinks before you begin to jitter and your eye starts twitching? What types of factors usually trigger your anxiety?
These are the types of questions, and a few places to start, when looking into your pre-workout purchase.
If you can usually handle a cup of coffee or two in the morning, you don't necessarily need to go with a zero-caffeine pre-workout. But you should look for something around 80-100mg of caffeine per serving, which is what you're used to.
If you tend to stay away from caffeine altogether due to anxiety issues, look for something that boasts zero stimulants.
---
Budget
How much are you willing to spend?
Once you find a good pre-workout, you'll want to stock up on it frequently and use it before most, if not all, of your workouts.
This can become a pricey endeavor. Do you want to invest in a super high-quality product or do you just need something more basic that gets the job done?
If you're just starting out and you're new to pre-workouts, I'd try to stay under $1/serving until you know whether you want to commit to a bigger purchase.
But most of the best pre-workouts around tend to be about $1-2 per serving.
---
Now let's take a look at some of the best low-caffeine and/or stimulant-free pre-workouts on the market — also known as low stim pre workouts.
---
Best Budget Pre-Workout: RSP Pump Boost
Overview: This stimulant-free supplement offers a lot to avoid anxiety at a great price point. With 30 servings per container, you should get around 1 month's supply of supplement for a really attractive price tag.
The RSD Pump Boost pre-workout is focused on taking your lifting gains to the next level. A perfect introduction into stimulant-free supplements, this is a nice place to start on your quest to finding the ideal pre-workout.
Caffeine per Serving: None / 0mg
Other Stimulants: None
Why I Like It: Even if you are dipping your toes into pre-workouts, this is an affordable option to sample a product without having not spent too much and, while it may not be the best choice overall, you are safe because of the natural ingredients being ingested into your body.
This product is also Good Manufacturing Practice (GMP) Certified, setting your mind at ease. And as someone with a history of anxiety, a mind at ease is a welcome gift.
Potential Drawbacks: The name says it all with this supplement, specifically the Pump part.
This product is specifically focused on muscle gains and may be lacking in the endurance and recovery departments.
If you are a long distance runner or triathlete, this may not be the supplement for your high-intensity or endurance workouts.
Check out the latest price & read real user reviews of RSD Pump Boost on Amazon.
---
Best Mid-Range Pre-Workout: ALLMAX Nutrition A:CUTS
Overview: The A:CUTS product has shown amazing results for those more interested in a pick-me-up for cardio and endurance workouts as opposed to those looking for muscle gains.
Along with 8 different flavors to choose from this energy drink also contains Natural-Source Caffeine, which could be a deal breaker for some, but naturally-sourced caffeine is often associated with fewer jitters and less anxiousness compared to synthetic caffeine.
Caffeine per Serving: 127mg natural caffeine
Why I Like It: Talk about maximizing your dollar.
A:CUTS is a great value with 75 servings in one container. With the hundreds of positive reviews, this would make a huge difference in my decision-making process. You'll pay a little more upfront for this pre-workout, but this tub should last you a couple of months, easy.
Also, the addition of 2000mg of Taurine, an extremely beneficial non-essential amino acid that not only boosts your athletic performance and recovery but has also been proven to reduce anxiety and treat the likes of depression and diabetes as well.
Potential Drawbacks: We already mentioned the big one, which is the addition of caffeine albeit Natural-Sourced, to the supplement.
Depending on your body's reaction to caffeine, no matter the dose size, this could be enough to turn you off, even with the addition of the Taurine which may offset the effects of the caffeine.
Check the latest price & read real user reviews of ALLMAX A:CUTS pre-workout on Amazon.
---
Best High-End Pre-Workout: PEScience High Volume Caffeine-Free Pre-Workout
Overview: This one won't come cheap, but it's packed with science-backed energy derived from ingredients other than caffeine.
It boasts a formula of vasodilating/Nitric Oxide boosting ingredients designed to better harness your body's natural energy sources, improve performance, and promote superior recovery.
You'll also get a crazy pump from High Volume when lifting! But it's a great choice for endurance athletes, as well.
Caffeine per Serving: None / 0mg
Other Stimulants: None
Why I Like It: This is truly one of the best pre-workouts around if you're looking for a stimulant-free option.
The lack of caffeine here is really cool in a few ways:
One, it makes the formula stackable — meaning, you can pair this with other supplements or even other pre-workouts quite easily without having to worry about hitting crazy caffeine thresholds. It mixes really well with BCAAs or creatines.
Second, this is a great option for working out at any time of the day. Need to hit the gym and midnight but still get to sleep after? No worries! This'll give you great natural energy for performance without the jitters to keep you awake all night.
Finally, I really love the huge dose of L-Citrulline, one of the absolute best ingredients for performance and recovery around. It's usually found in smaller doses in most pre-workouts because it's expensive, but here you get a full 4g of pure L-Citrulline.
Potential Drawbacks: The biggest drawback here is the cost, with High Volume coming in at a much higher per-serving price than the competitors above.
The quality is worth it, but it might be a big investment if you're not sure you're ready to commit to taking pre-workouts for the long haul.
There are a few different flavors available, and by many accounts, the Cotton Candy is one to avoid!
Check the latest price & read real user reviews of PEScience High Volume pre-workout on Amazon.
---
Wrapping Up
A good pre-workout can really help you squeeze a lot more out of your daily workouts.
Unfortunately, most of them (especially cheap options) rely on huge amounts of caffeine that do little more than make you wirey and jittery. For people who are prone to anxiousness, this feeling can trigger debilitating anxiety.
There aren't a ton of options on the market for low-caffeine or stimulant-free workouts, but there are a few good ones to be found.
For my money, I love what High Volume from PEScience (Amazon link) has to offer. It's a little pricier, especially for a beginner, but it's a top-notch product without a trace of caffeine in it.
But my best suggestion would be to try a few different ones at various price points before settling in on "the one." When you find one you like, you'll know it!
Hope this helps, everyone!