If you're a female in Australia and you want to get in shape, lose weight, add lean muscle tissue or develop a lean, athletic beach body then Fernwood Fitness Women's Health Club needs to be on your radar.
With more than 70 clubs Australia-wide, Fernwood Fitness is a powerful fitness force down under. 
But is Fernwood Fitness gym worth it? Here's a full review.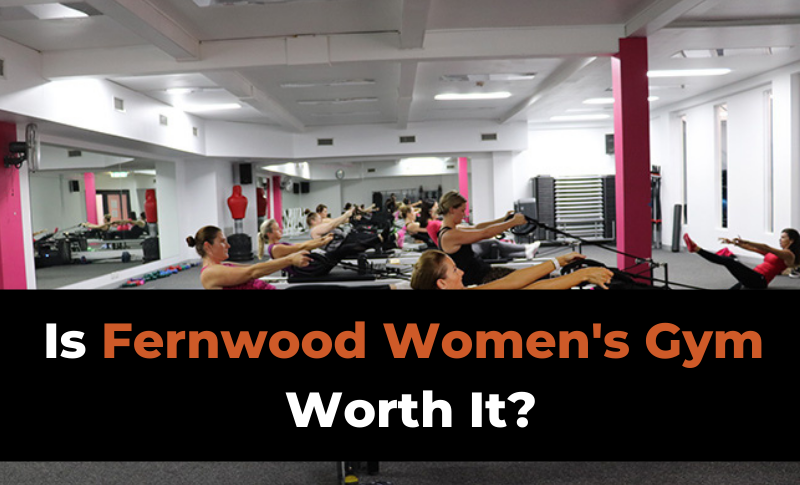 Fernwood Fitness women's gyms are a great place for women to workout outside of the male gaze that plagues other commercial gyms. You'll find great equipment and a small, boutique vibe with tons of classes and membership customization. However, outside of childcare, amenities are sparse at Fernwood and you might find a better deal elsewhere — if you can stomach all the men hanging around.
Let's take a closer look at Fernwood Fitness clubs, prices, equipment, amenities, pros, cons, reviews, and more!
---
What Is Fernwood Women's Gym?
Fernwood Fitness is a women's only gym that has more than 70 clubs spread across Australia.
It began in 1989 with a single small boutique gym in Bendigo, a city in Victoria. There are now more than 70,000 members attending clubs in every state and territory in the country.
Fernwood was founded by weightlifting champion Diana Williams.
When Diana opened her first gym, the vast majority of her members were focused on weight loss.
Over the years, however, the focus has changed. Even though weight loss is still well catered for, more women are venturing into the free weights and strength training areas of the gym.
Despite growing into a massive fitness franchise, Fernwood has maintained the boutique flavor of its gyms.
Members can enjoy fresh flowers, free breakfast, coffee and tea, complimentary bathroom toiletries.
There are also comfortable lounge areas for members to relax and catch up with each before and after their workout. 
---
How much does Fernwood Women's Gym cost?
Each Fernwood Fitness club is a franchise, so there may be some slight fluctuation in the pricing.
The standard joining fee is $199, with membership starting at $21.50 per week. 
The weekly cost depends on the length of the contract that you sign up for. You can choose a 12 or 18-month contract or you may select a flexible membership with no lock-in after your first two weeks.
This latter option is the most expensive. 
Throughout the year, Fernwood sometimes runs promotions with discounted memberships on offer.
Fernwood offers an activation kit for $200. The kit includes:
24-hour access at participating clubs
A new member start pack
Access to yoga mat and pilates classes
Free breakfast
In-club and online support
You can choose from the following membership options.
Standard membership which provides gym access during staffed hours
24-hour access membership, 7 days per week
From there, Fernwood often offers different membership and training packages depending on your goals.
To give you an idea of the specific pricing, here is an example of the current pricing at the Fernwood Women's gym at Carindale:
Basic – $21.50/wk – standard gym membership
Weight Loss – $39.50/wk – includes private food coaching and nutrition program
Motivation – $59.50/wk – includes personal training and motivation
Maximum Results – $73.50/wk – all of the above
Once you sign up, you get a 48 hour cooling off period during which you can cancel your membership and get your money back.
You are also able to pause your membership for 8 weeks during every 12 month period. 
Girls under the age of 18 may join but will need the authorization of a parent or guardian.
Under 18-year-olds may only attend the gym after hours in the presence of an adult member. 
---
Fernwood Fitness Equipment, Features & Amenities
So we know you have a lot of options and flexibility when it comes to your membership.
But what does that weekly or monthly price actually get you?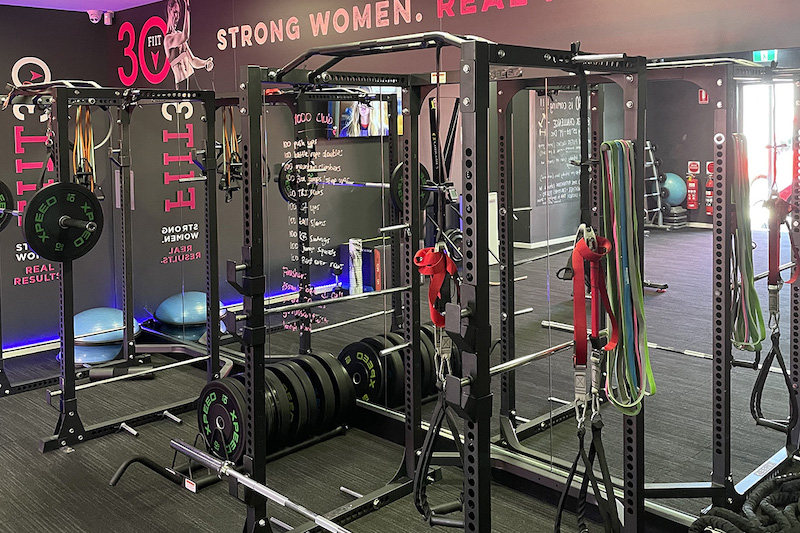 Classes
Every Fernwood Fitness Club offers a full program of fitness classes. You'll almost always see:
Zumba
Yoga
Personal Training
Pilates
Body Attack
Body Balance
Body Step
Body Pump
Boot Camp
Circuit Training
In addition to these classes, Fernwood also runs a range of programs throughout the year that members can be a part of.
This allows women the opportunity to enjoy the camaraderie of fellow members and the guidance and motivation of a fully qualified instructor.
Programs include:
12 Week 'Get Foxy' Challenge
Bead Bod Boost
Operation Wedding Dress
Military Miss Boot Camp
Food Coaching
Cell-IQ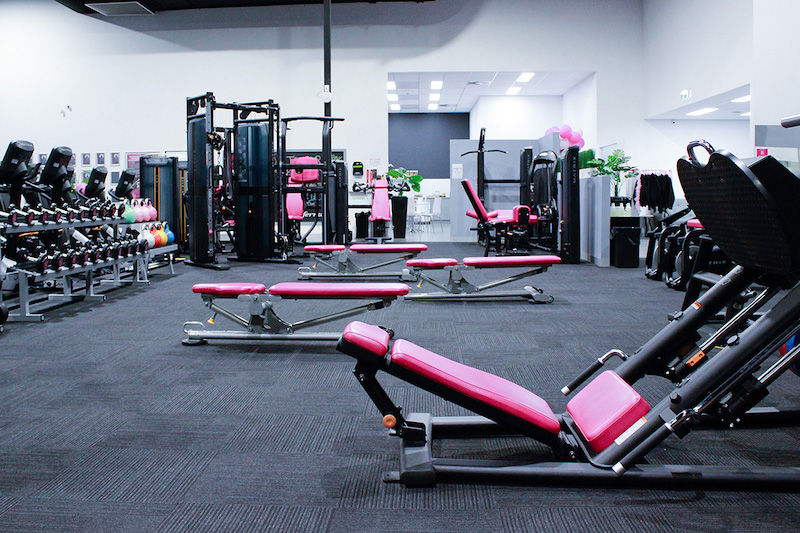 Child Care
Most Fernwood clubs provide creche' child care or child-minding services on-site.
There is an extra fee to make use of this provision, and rates will vary by location.
Spas, Saunas & Pools
There is no uniformity in the provision of spas, saunas, and pools across the Fernwood franchise.
Not all gyms provide these services. But you'll find a few Fernwoods that do offer aquatic facilities.
Premium Services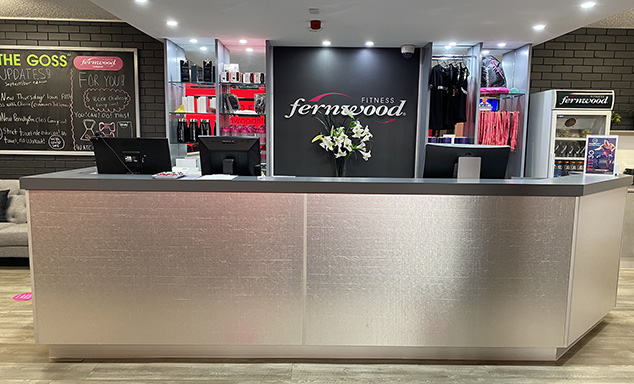 Fernwood offers a range of premium services to its members. To make use of them, you will have to pay extra.
Here's an overview of the premium services at Fernwood:
Reformer Pilates – a full program of reformer pilates classes are offered at most clubs
Fernwood FIT30 – this is a high intensity interval training (HIIT) based 30-minute workout led by a personal trainer. This is a challenging workout that is graduated for trainers at all fitness levels.
Fernwood FIITRIGHT – this workout is based on functional training and is ideal for women who are wanting to build a foundation of fitness while learning proper exercise technique under the skillful guidance of a personal trainer.
Personal Training – Personal training services are offered at all Fernwood clubs. PT sessions are 30 minutes long with prices fluctuating between clubs. 
Empower – this program teaches mental and emotional fitness to help women with stress management, sleep health, mindfulness, meditation, and self care.
Nutrition Coaching – Fernwood nutrition coaches provide the nutrition and dietary guidance to help women achieve their health and fitness goals.
Food and Mood – This program centers on how food can affect mental wellbeing and looks at the changes that can be made to enhance weight loss and improve general health. There is an emphasis on the Mediterranean diet.
Fernwood Fusion
Fernwood Fusion is a spin-off from Fernwood clubs that provide smaller boutique gyms.
The focus is on reformer pilates, yoga, HIIT training, barre, and meditation. 
---
What real people are saying about Fernwood gym (reviews, pros & cons)
There are a lot of reviews for Fernwood clubs online.
Being a franchise, you'd expect to get a wide variety of comments based on the individual service provided at each club.
Fernwood has an average rating of 2.3 stars out of 5 at productreview.com.au.
There are a number of complaints on that site about the gym using underhanded advertising practices and problems with canceling membership, especially during the pandemic lockdowns. 
At wordofmouth.com.au Fernwood gets a 3.6 rating.
Many people love the service and amenities offered, but the general consensus is that the prices are a little expensive. 
Top Rated currently has Fernwood clubs at an average rating of 3.3 based on 24 reviews.
Here's an overview of the pros and cons/
Pros:
Great service at some clubs
High-end services
Premium gear
Good range of cardio gear
Cons:
Too expensive
Some gyms are too small
Aggressive advertising
---
Alternatives to Fernwood Women's Gym
There are a number of high-end women's only gyms throughout Australia that provide direct competition to Fernwood.
Here are three of the best alternatives.
F45
F45 is Australia's fastest growing gym franchise.
Nowadays men do participate, but the gym was designed for women and its membership is still mostly female. Here you'll be able to throw yourself into high-octane group workouts accompanied by awesome music and lots of energy and atmosphere. 
The cost is $75 per week for a no lock-in membership. A three-month membership will bring that down to $69 per week. They also offer a 7-day free trial.
Curves
Curves is a nationwide franchise that provides a circuit training set up for women of all fitness abilities.
There is a relaxed, non competitive atmosphere at Curves. The amenities are not as up-market as you'll find at Fernwood, though the prices are cheaper.
A basic membership will cost around $79 per month.
(Read a full Curves review here.)
Bodyshape
If you live in the Sydney area, you'll be able to go to a Bodyshape gym.
They offer a full range of services to meet the needs of women, regardless of their fitness goals. A 12-month contract will cost you $20.45 per week. 
---
Wrapping Up
Fernwood Women's gym provides an upmarket, inviting environment for fitness minded women all across the vast Australian continent.
The services, equipment, and amenities offered are all top notch and the trainers appear to do a great job.
The biggest issue we found with Fernwood is that there is no uniformity across the franchise. While some clubs are open 24-7, others are only open from 5 am to 9 pm.
Some have spas and saunas while others don't. There is even some pricing discrepancy between the clubs. 
When you visit a new franchise, you expect it to be exactly the same as the one you've just come from – just like Mcdonald's. That's not the case with Fernwood Women's Gym.
Overall, Fernwood Women's gym is a solid investment for women who want to avoid excessive male gaze at the gym.
There are better clubs out there that offer superior overall value, but Fernwood offers a great package that's exclusive to women.
For more reviews, check out:
Hope this helps!