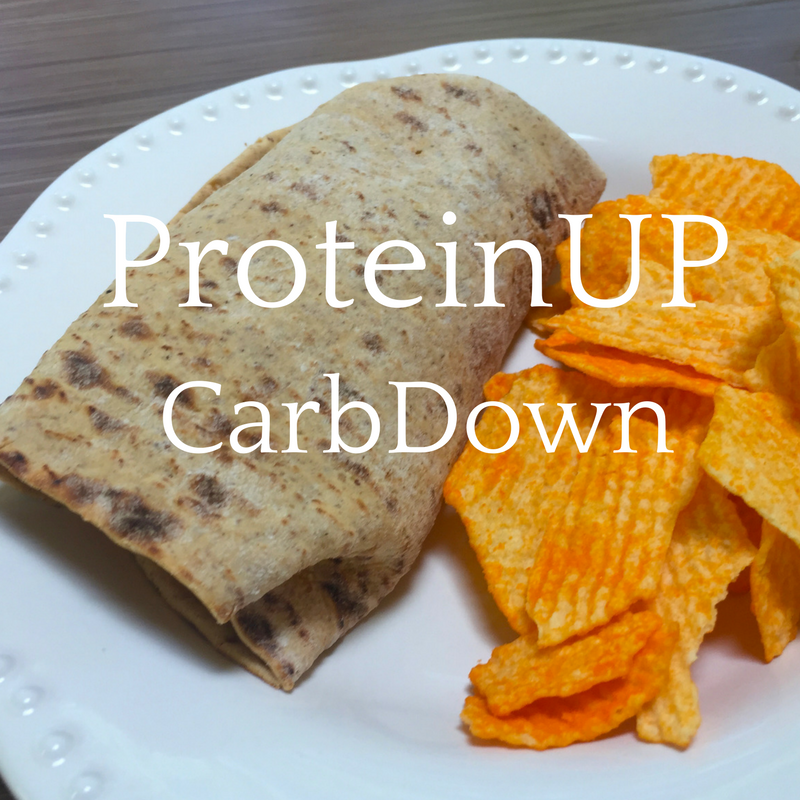 I don't know about you, but I sometimes find it tough to get enough protein while lifting weights. (It can be a lot)
Protein shakes sure do help.
But real food is so good!
So what if you could magically inject another 12 grams of protein into a yummy sandwich? That's the promise behind ProteinUP flatbread wraps, which recently caught my eye at the grocery store.
I just had to try them.
Without further ado, here's my honest and in-depth Flatout ProteinUp review.
Overall, I really enjoyed ProintenUP flatbread. The flavor is good, and I love the macros and nutrition inside. A few bites turned out to be a bit chalky, but in the end, I'd be happy to have it around the house to eat again.
You can pick up a pack of ProteinUP on Amazon right here.
---
What is Flatout ProteinUP carb down flatbread?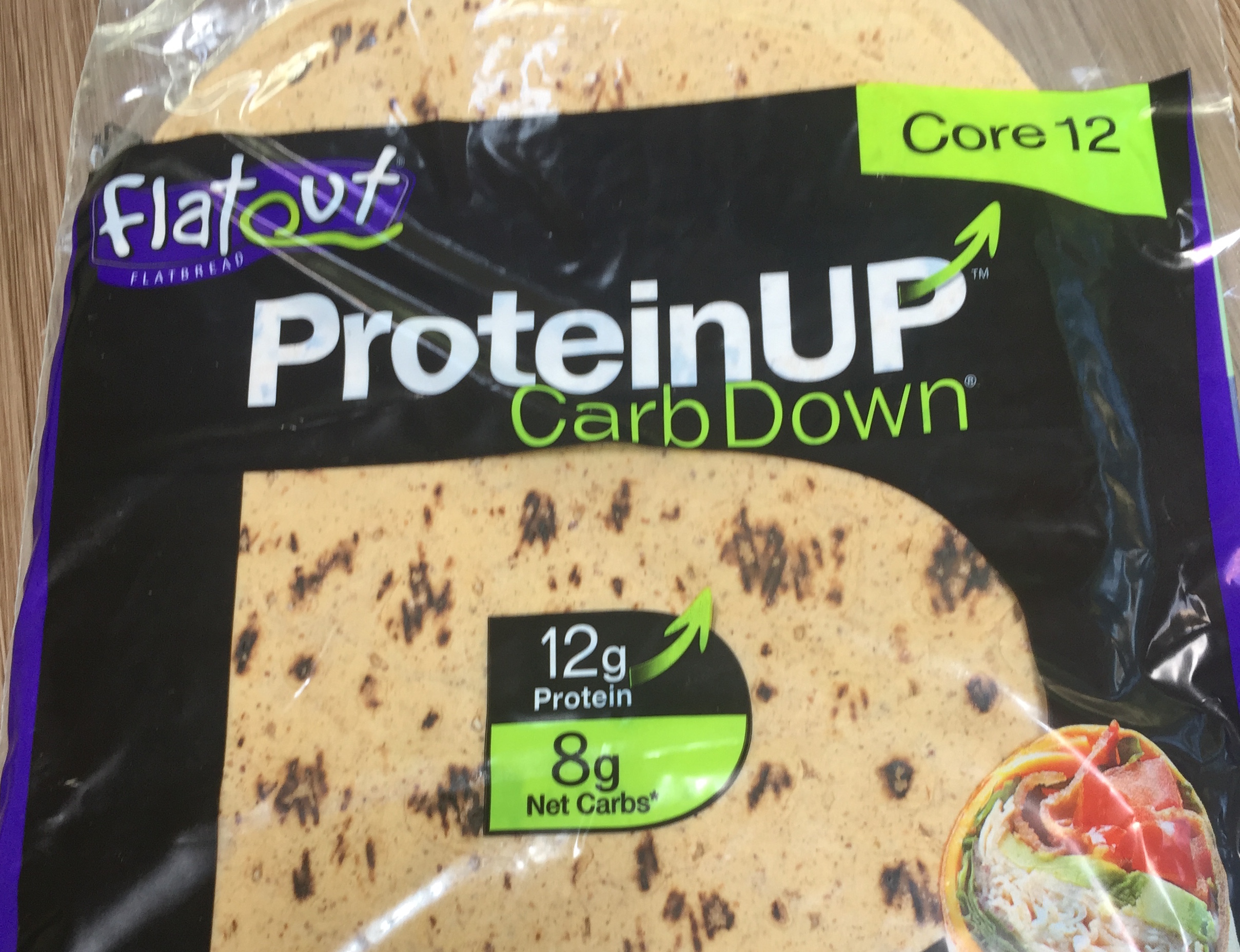 Simply put, ProteinUP is a flatbread (like a tortilla or wrap) that promises a hefty dose of protein and slightly lower carbs.
It does this through the magic of — wait for it — protein powder!
Yep, each ProteinUP wrap has whey protein isolate in it, which is a highly concentrated form of protein made from whey, which is an off-shoot from the cheese-making process.
The flatbread wraps come in three flavors: Core 12 (original), Red Pepper Hummus, and Sea Salt & Crushed Black Pepper.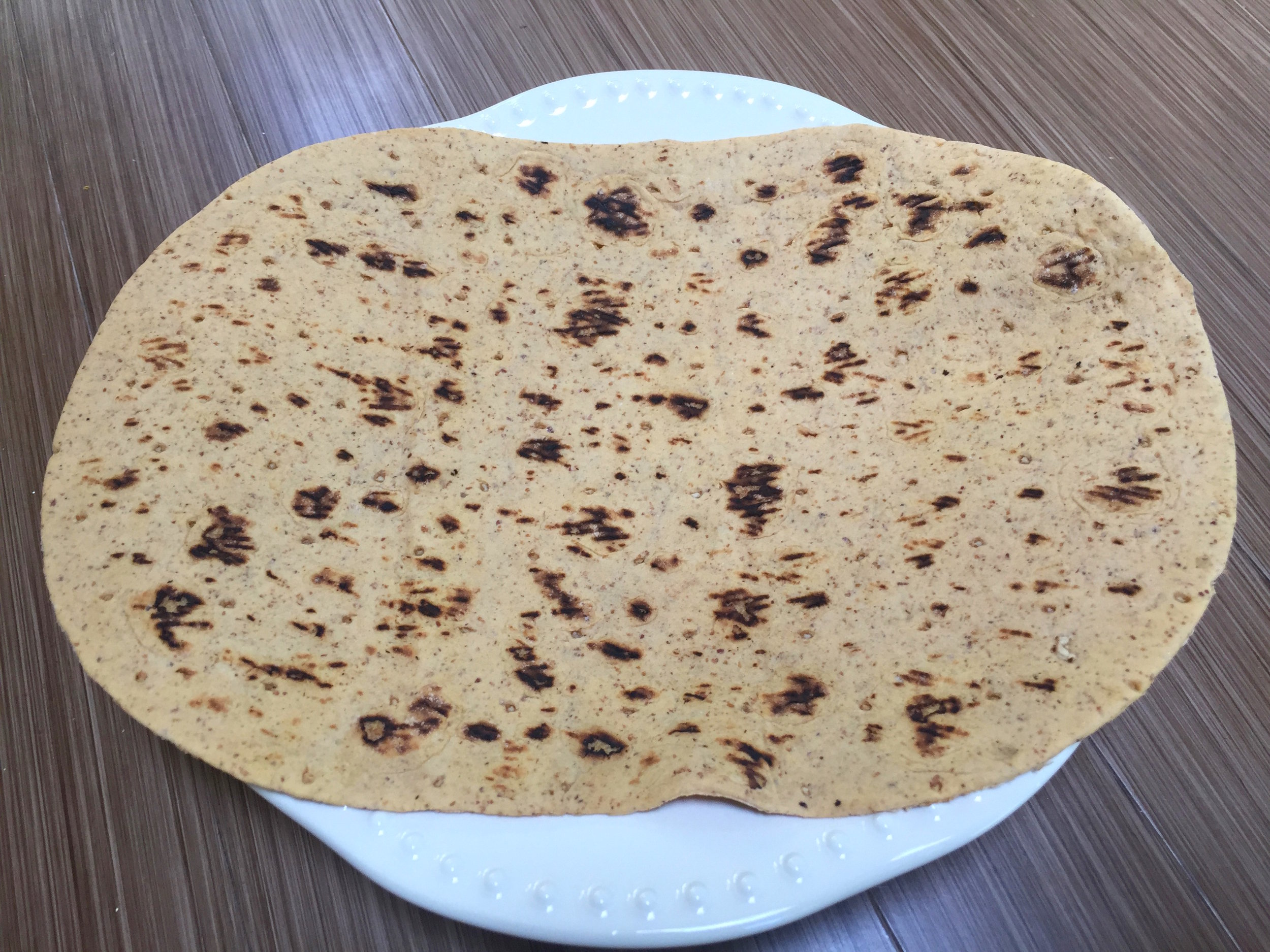 ---
What's in the package?
You get 5 wraps per package.
They look a little funny at first. Long and ovular, not like standard tortillas.
But other than the shape, the look, feel, and smell is pretty much that of any other tortilla, flatbread, or wrap you'd buy.
---
ProteinUp Full Nutrition vs Regular Wraps
OK, so before we get into how these bad boys taste, let's just do a side by side comparison of ProteinUP flatbread vs your standard wrap.
For the sake of comparison, I chose another low carb wrap: Mission's carb balance tortilla.
It only seemed fair.
Here's how they stack up.
Mission Carb Balance (1 wrap)
Calories – 120
Total Fat – 3g
Sodium – 280mg
Total Carbs – 6g
Dietary Fiber – 0g
Sugars – 0g
Protein – 5g
ProteinUP CarbDown (1 wrap)
Calories – 130
Total Fat – 2.5g
Sodium – 300mg
Total Carbs – 18g
Dietary Fiber – 10g
Sugars – <1g
Protein – 12g
---
As you can see, these two products are pretty damn similar except ProteinUP has, well, a lot more protein. More than twice the amount.
I should also note that because fiber is a carbohydrate that can't be digested (it helps us poo, after all), it doesn't really count toward the carbohydrate total, giving ProteinUP flatbread a net of only 8g carbs.
---
How does ProteinUP flatbread taste?
The short answer? Perfectly fine!
I only tried the original flavor, and not either the sea salt or the red pepper hummus, which both sound delicious.
To be honest, I'm not really that experienced with wraps but this tortilla/flatbread was perfectly unobjectionable. I had it with a homemade tuna salad sandwich and it was quite enjoyable.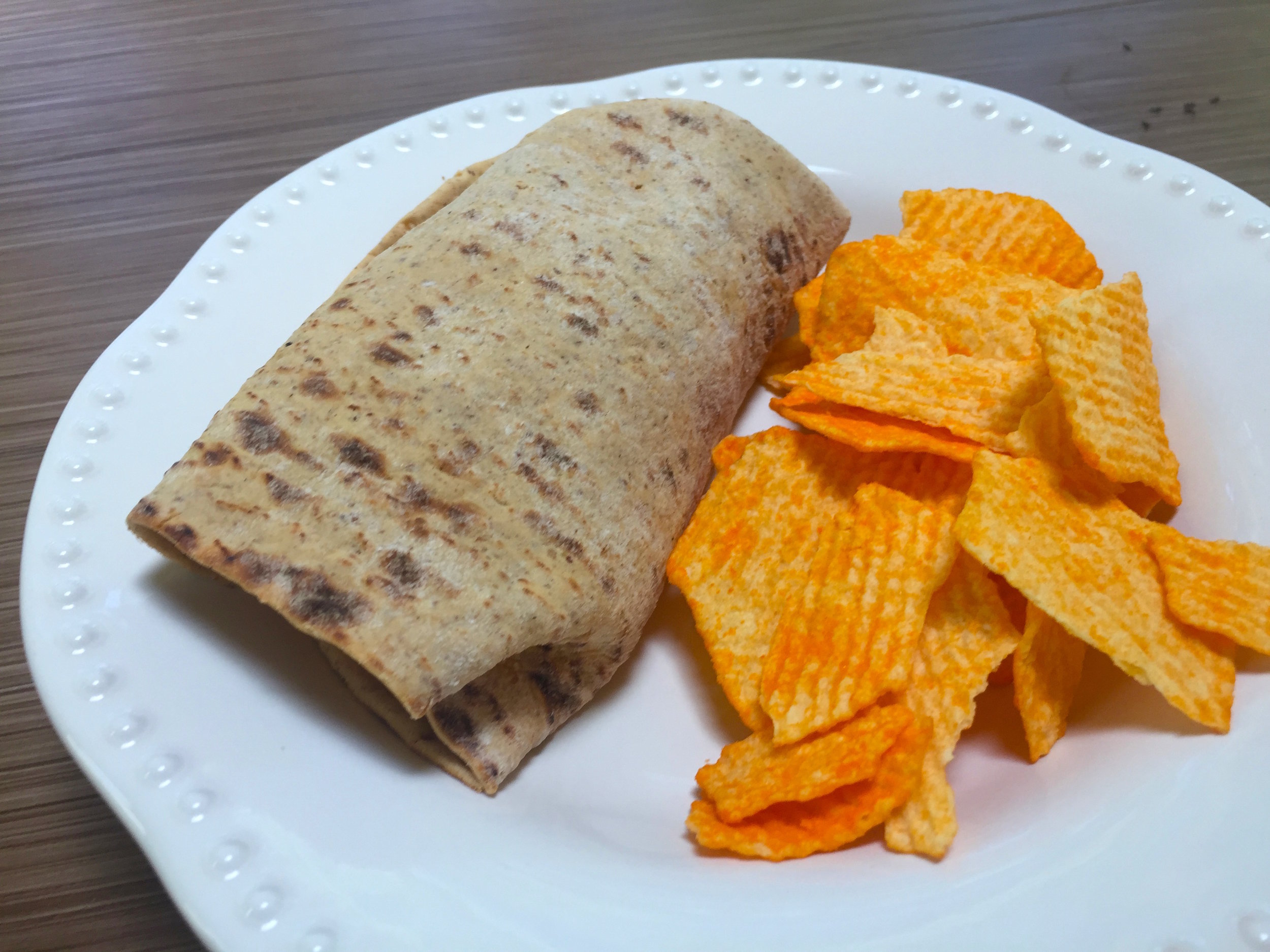 I especially loved knowing I was getting that extra little protein boost without having to add anything to my sandwich.
There were a few bites that were, for lack of a better word, powdery (I've heard some other people describe these as chalky), but they were rare and it didn't affect the taste.
Is it the most delicious flatbread out there? No. But can you sub out your bread or standard tortilla for this, get 12 extra grams of protein and not really lose anything in the process?
Definitely!
And for that reason alone, I'd recommend ProteinUP flatbread for anyone who cares about their diet, but especially exercisers and recreational weight lifters.
---
How much does it cost & where can I buy it?
I picked up a pack of ProteinUP flatbread at my local Kroger for $3.49.
You can find various Flatout products in Kroger, Publix, Target, Walmart, and others, or just use the company's store locator.
Maybe the easiest thing to do is pay a little more to buy ProteinUP carb down flatbread on Amazon and get it shipped to your door.
Hope this helps, everyone!
(If you're trying to eat a little healthier, but struggling to get started, check out my guides to how to make salad taste good and how to make quinoa taste better!)