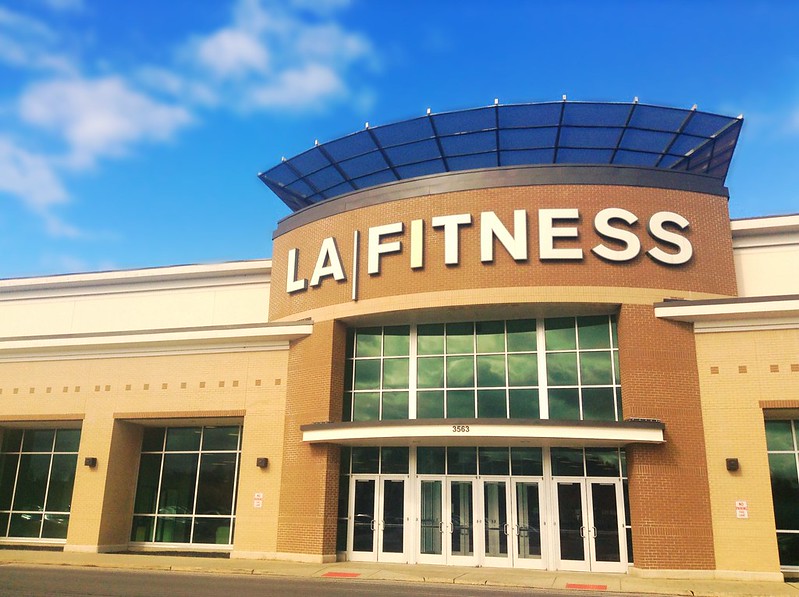 When you're looking to join a new gym, your decision often comes down to just one thing:
Convenience.
Yeah, you might need certain equipment and amenities, but you're ultimately going to have to choose from the 2 or 3 closest gyms to your home and work.
In my guide to help you compare gyms, I take two popular big box gyms and pit them against each other on price and quality. The goal isn't to pick a "winner," but to help you decide which one is right for you.
Up next is Crunch vs LA Fitness, a budget convenience gym versus a popular mid-range option.
The difference between Crunch and LA Fitness? Crunch will likely cost a little less, but you'll get more for your buck at LA Fitness. At higher membership levels, Crunch has comparable equipment and classes to LA Fitness, but if you want a pool, childcare, or other amenities, you'll want to join LA.
(It might also make more sense for you to save money and work out at home. Try Beachbody on Demand — my favorite home workout app — free for 14 days here.)
---
What is Crunch Fitness?
Sort of in the vein of Planet Fitness, Crunch is a convenience gym.
That means it's usually relatively inexpensive to join and will be one of the cheapest ways for you to get access to a clean place to work out and some basic exercise equipment.
They're great for busy people who just want a quick treadmill sweat every once in a while without shelling out top dollar, and they're obviously ideal choices for anyone on a tight budget.
Crunch was founded in 1989 and now has over 300 clubs nationwide.
Inside, you'll find typical gym gear like free weights, lots of cardio equipment, and a fun, positive atmosphere.
---
What is LA Fitness?
LA Fitness is just a small step up in overall quality and budget from your typical convenience gym.
These complexes are usually pretty big, with more space and equipment, and richer amenities.
You'll also find the price goes up a bit, too.
LA Fitness has been around since 1984, so the company has a few years of experience and longevity on Crunch.
---
Cost
Your monthly gym budget is a huge and important factor in your decision, so let's break it down.
Crunch Fitness cost:
Crunch is one of the cheapest gym memberships around, second only to Planet Fitness when it comes to big, national chains.
The most basic membership starts at just $10 per month for access to a single club WITHOUT access to the group classes.
For nationwide access and the ability to take classes at the studio, you're looking at $21.95 per month.
Throw in tanning, HydroMassage, and advanced HIIT classes and you'll pay $24.95 per month.
(Expect to pay an annual fee with any of the memberships, though you can often negotiate these fees with some luck and skill — hit the link to read my guide.)
LA Fitness cost:
The pricing structure at LA Fitness is, mercifully, pretty simple.
(Some gyms have a mind-boggling number of options and add-ons to consider).
Pricing at the different locations will vary but expect to pay $25-30 per month with a year-long contract, or around $35 per month for a 6-month contract.
(Plus joining fees and annual fees, where applicable.)
Most LA Fitness locations don't have any membership tiers or special access beyond the standard membership, which is nice.
Edge: Crunch is cheaper, for sure. Even the highest-end Crunch membership is about even with your basic LA Fitness access.
But which one is the better value? Let's keep going…
---
Hours
You typically won't see either of these chains open 24 hours.
But depending on your schedule, gym times might make a big difference in your decision.
Crunch Fitness hours:
Expect standard operating hours here.
Each location is a little bit different, but you'll usually see Crunch open around 5am during the week and close around 10 or 11pm.
Weekend hours are shorter, often from 7am to 7pm.
LA Fitness hours:
More of the same here.
LA Fitness will usually open around 5am and close around 11pm during the week
On the weekends, expect the gym to be open from 8am to 8pm at most locations.
Edge: Every gym location has a slightly different schedule, so check your local studio to see what works best for you.
Total open hours are about the same for these gyms, but it all depends if you like to work out early in the morning or in the evening.
---
Equipment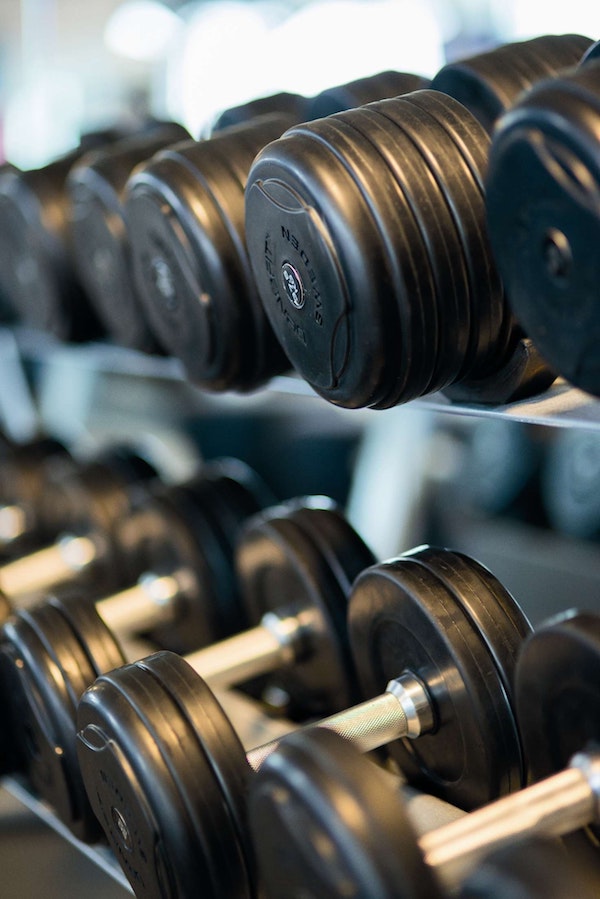 Alright, once you're inside, who's got the goods?
Crunch Fitness equipment:
The equipment selection at Crunch is impressive — far better than most other convenience gyms.
You'll find all the usual cardio equipment, resistance machines, and a surprising arsenal of free weights and weightlifting equipment.
(At most locations, you'll even find power racks and squat racks.)
By no means is Crunch a powerlifting gym, but you should be able to do almost any kind of exercise you could want here.
LA Fitness equipment:
These two are relatively evenly matched on equipment.
LA Fitness tends to be pretty well stocked. It has almost all of the same stuff as Crunch, but it's usually in a bigger facility with more room and more equipment, overall.
The LA Fitness I go to, myself, has three long rows of treadmills, along with plenty of rowers, bikes, and stair machines, to go along with an excellent weightlifting area: One full power rack, two squat racks, a Smith machine, and dumbbells up to 100+ pounds.
Edge: Close to even, but I'm giving the nod to LA Fitness for slightly better selection and often just a higher quantity of machines to choose from.
(For more on this, check out my guide to gyms that have power racks.)
---
Classes
Hate working out alone? You're not the only one!
Both of these gyms have group classes, so let's take a look at how they compare.
Crunch Fitness classes:
Most Crunch Fitness gyms will have a full and impressive class selection.
Hop into a HIIT class, bodyweight fitness, pilates, kickboxing, yoga and more.
Remember, though, the basic $10 membership doesn't include access to the group classes. You'll have to jump up to the $21.95/month deal for that.
LA Fitness classes:
LAF also has tons of great classes to choose from, with lots of dedicated space and studios for specialty classes like yoga and spin.
(My LA Fitness has a gorgeous spin studio inside the gym.)
What I like about the classes at LA Fitness is that they're included in everyone's membership.
Edge: I've heard some horror stories of people joining Crunch's basic plan and not realizing they couldn't take the group fitness classes, so for transparency's sake I have to give the nod to LA Fitness here.
Class selection, though, is relatively even, though the facilities are a little nicer at LA Fitness as well.
---
Pool/Spa Area
I love grabbing a soak in the hot tub after a workout, especially in the winter, and swimming laps in the pool can be an excellent workout by itself!
So which gym has the better aquatics setup?
Crunch Fitness pool:
Most Crunch locations don't have pools, hot tubs, or saunas.
There are a few, and they're called Signature Clubs, but unless you're lucky enough to live near one, this is a swing and a miss.
Fewer amenities and more minimalist facilities are part of how Crunch keeps their memberships so affordable, however.
LA Fitness pool:
The exact opposite of Crunch, most LA Fitness gyms will have a pool and spa.
There are a few unlucky locations that don't, but in general, most of you will be able to enjoy the aquatics center as a part of your membership here.
You might even get really lucky and find one with an outdoor pool, too.
Edge: LA Fitness.
Most of their locations have pools and hot tubs (mine has a pool but no hot tub, unfortunately), and it's all included with the standard membership.
Check with your local gym to find out for sure what they have to offer.
(For more, read my guide to gyms that have pools, hot tubs, and saunas.)
---
Showers
It's weird that I have to even include this as a category, but some ultra-convenience gyms don't even have locker rooms or showers.
It's true!
Luckily, both Crunch and LA Fitness have fully-featured locker rooms, changing areas, and showers for you commuters.
---
Childcare
This is a big deal for single or stay-at-home parents and can be a dealbreaker when it comes to signing up for a gym.
Crunch Fitness childcare:
Most locations offer babysitting or childcare while you work out.
As of this writing, it should cost you about $4 per child per day — you can also get a child membership for about $30 per month for your kid to come with you every time.
LA Fitness childcare:
LA Fitness has excellent childcare. Tack it on to your monthly membership for around $10-15 per child per month (varies by location), or pay per use.
Certified childcare experts will entertain your kiddos at the Kids Club for up to 2 hours at a time, as long as you stay at the gym the entire time!
Edge: LA Fitness. It's more affordable to bundle childcare in with your membership at LAF, but check with your local studio to check exact pricing and offerings.
---
The Verdict
If you're looking for an ultra-cheap place to workout with no frills, you really can't do much better than the basic $10/month membership at Crunch.
If you want to take group fitness classes, enjoy childcare services, and take a dip in the pool every now and then, you might find LA Fitness to be a better value.
In a nutshell:
You might prefer Crunch if:
You're on a tight budget and you're digging that $10/month option
You like the "No Judgment" vibe
You live near and can access a Signature Club
You might prefer LA Fitness if:
You prefer value over the cheapest option
You want to bundle in affordable gym childcare with your membership
You want or need access to a pool, hot tub, or spa
(And don't forget to try Beachbody on Demand for free if you're interested in getting into killer shape from your living room. Use my link and try hundreds of workout programs from yoga to HIIT to strength — all streaming 24/7.)
Hope this helps!
If you're still stuck, try taking my quick quiz What Gym Should I Join? to get customized results.