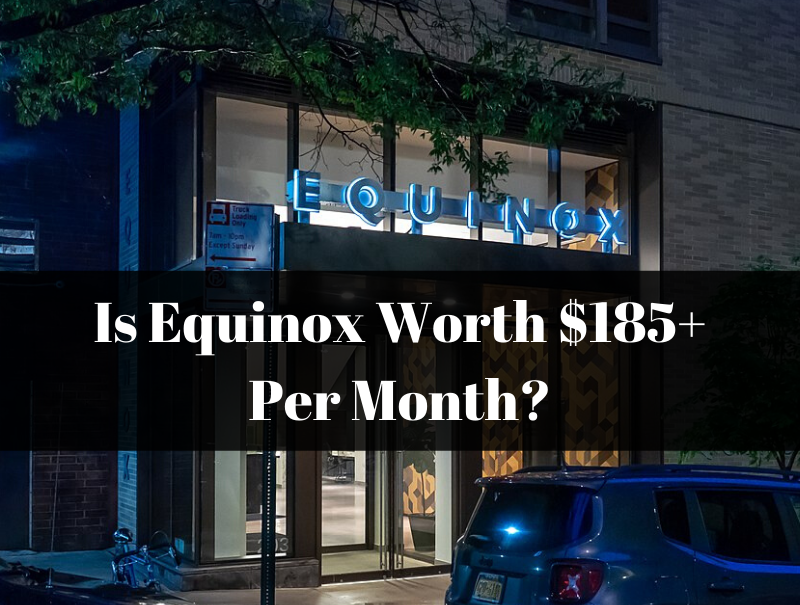 When it comes to picking a gym, you've got your budget gyms ($10/month), your mid-range options ($30-50/month), and your high-end clubs ($80-100+/month).
And then you've got Equinox.
Often called "the $200/month gym", an Equinox membership is no small financial commitment. It's one of the most expensive fitness clubs in the world and claims to offer the most high-end workout experience around.
But is Equinox worth it?
You certainly get a lot for your money at Equinox. The best equipment, most luxurious facilities, and world-class group fitness classes. Even the shampoo in the showers here is high-end.
If you can swing around $200 per month you'll love this place. But if that's a stretch for your budget, there are plenty of more affordable options around that are nearly as good.
Let's take a closer look at the cost, equipment, and amenities at Equinox.
---
How much does Equinox cost?
Let's get this out of the way up front.
No, joining Equinox won't be cheap.
It's not your run-of-the-mill Planet Fitness, but in any case, it'll be a major hit to most people's budget and you'll want to be really dedicated to your workouts if you decide to take the plunge.
Depending on where you join and what level of membership you want, expect to pay close to $185 per month for Equinox.
It might cost more if you:
Want to access elite clubs in major metros like NYC
Want access to multiple clubs (not just one location)
I've heard in some cases your monthly bill could reach a staggering $500 per month, but expect it to be somewhere between $150-250 per month.
Also expect a hefty initiation fee at most locations — something around $500 — although you might have some luck negotiating it.
This puts Equinox at somewhere around 5 to 8 times the cost of your average gym membership, and should run you between $2,000 and $3,000 per year.
Now that we're on the same page, let's get back to what that pricey membership actually gets you.
---
Equinox equipment, features & amenities
What should you expect when you walk inside an Equinox?
Basically, the best of the best. (For that price, it better be!)
Here's what they're offering:
Equipment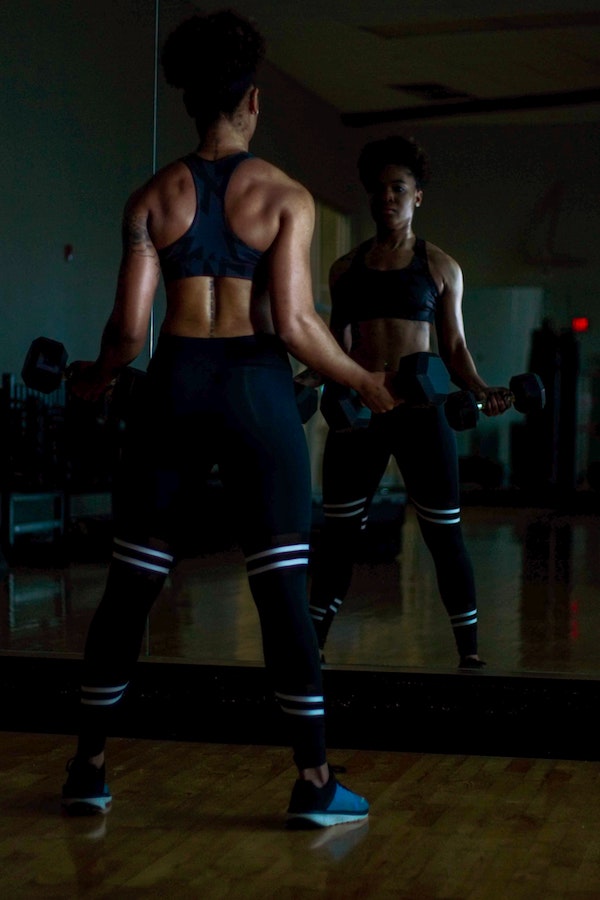 Nothing much to note here.
Equinox is extremely well-stocked and should have everything you need from the basic cardio equipment to advanced training gear.
If you don't find what you need at Equinox, you probably won't find it anywhere else and will need to buy your own.
Expect to see plenty of:
Cardio machines
Heavy dumbbells
Barbells & Olympic weights
Power racks, squat racks, Smith machines
Resistance machines
Kettlebells, balance balls, etc.
---
Classes
The group classes (included for members) are a huge perk of joining a higher-end gym like Equinox.
While the membership itself may sound pricey, and it is, you can easily spend half that much just going to yoga or spin a few times per month at independent studios.
If you dig being able to try lots of different classes at your convenience with the best instructors around, you could get a lot of value out of Equinox.
Here's what's on the schedule at most clubs:
Cycle Power
Barre Bootcamp
Above the Belt (upper body strength)
Below the Belt (lower body strength)
Elevate (treadmill class)
True Barre
Precision Run
METCON3
Pilates
Yoga
And tons more
I also love that you can view the schedule and book your spot ahead of time using their mobile app.
---
Pool & Spa
Not every Equinox has a pool, but when one does, hooooo-boy.
It's bound to be a beauty.
Expect to find extremely luxurious and relaxing pools at Equinox, of course, but the brand is even better known for its amazing spas.
They often have full spas here! Not just hot tubs and steam rooms, but the kind of spa you can book a massage or facial at.
You have to pay extra for those services, naturally, but that's exactly the kind of high-end convenience you can expect as a member here.
As always, check your local Equinox to see exactly what they have — amenities vary greatly by location.
---
Child Care
Equinox is definitely shooting for an exclusive, adult vibe.
It's not the kind of place you bring the whole family, necessarily. And if you did, you'd be sure to go broke!
But some of their clubs do offer child care, which makes them an appealing option for parents.
You'll usually pay a la carte for child care here, around $7-14 per child per session. You can also sometimes buy blocks of sessions at a time for a cheaper rate.
This sounds expensive, and I won't argue that it isn't, but it's a nice option for certain parents to be able to use childcare only when they need it.
(Rather than bundling it into your monthly bill.)
Check your local Equinox club to see if they have child care onsite.
---
Other Amenities
I can never mention Equinox without bringing up their showers.
If you've never seen them, they're outrageously luxurious.
And beyond the look, they have high-end Kiehl's soap included in every shower stall for your hygienic pleasure (along with razors and deodorant).
You'll also find nice high-end touches like:
Cold eucalyptus towels
Filtered water stations
Laundry service (at some clubs, costs extra)
Personal training (costs extra, or can sometimes be bundled into your monthly)
And more
---
What real people are saying about Equinox (Reviews, pros & cons)
Don't just take my word for it.
I read through hundreds of reviews from real members at Equinoxes around the country and here's what people are saying.
Pros
The staff
People rave about the personable and friendly staff at Equinox.
These are exclusive clubs, and the staff learning your name and face is part of what makes the vibe special.
The personal trainers also draw high praise for being knowledgable and results-oriented.
The facilities
These are the cleanest and most beautiful fitness facilities around.
The spa
The massages and other spa services are out of this world.
You pay extra for them, of course, but people say it's really convenient and luxurious to have everything in the same building.
Cons
The price
No big surprise here.
A lot of people joined up after being taken in by the facilities, but found it was just too expensive to maintain.
As with most gyms, a high percentage of negative reviews are people griping about the cancellation process.
I've found this to be true almost everywhere. Cancelling a gym is never easy. Be 100% sure you're ready to commit before you put your money down.
Hours & class schedule
Equinox, at least at most locations, offers pretty standard hours and is NOT open 24/7.
24 hour access is something a lot of people are looking for in their gym — it's ideal for people with odd schedules.
I also saw a few complaints that while the classes are top-notch, the schedule varies from week to week and month to month, making it hard to continue taking the classes you love on a regular basis.
---
Alternatives to Equinox
Equinox has a lot to offer, but it's not the only game in town.
If you dig the high-end vibe but want to bring the budget down a bit, check out Life Time.
Life Time can compete with Equinox on almost every level but comes in anywhere from $40-100/month cheaper.
It's also got:
Amazing outdoor pools
Just as many group classes
Even bigger, more spacious facilities
For more on this, check out my guide to Life Time vs Equinox.
If you're in the UK and looking for a comparable, high-end gym, check out David Lloyd Clubs! Click here for a full review.
---
Wrapping Up
Yeah, Equinox is REALLY expensive, but is it worth it?
I would say yes, but only if you can commit to going at LEAST 3 times per week and making the most of the amenities.
If you're a total beginner and think there's a chance you could lose steam after a few months, Equinox will bleed your wallet dry. But if you're determined to stay on the wagon, you'll get a LOT out of this place if you can afford the fees.
So what do you think? Have you worked out at Equinox and what was your experience?
I hope this helps, and before you go, don't miss the rest of my gym comparison guide if you're still looking!