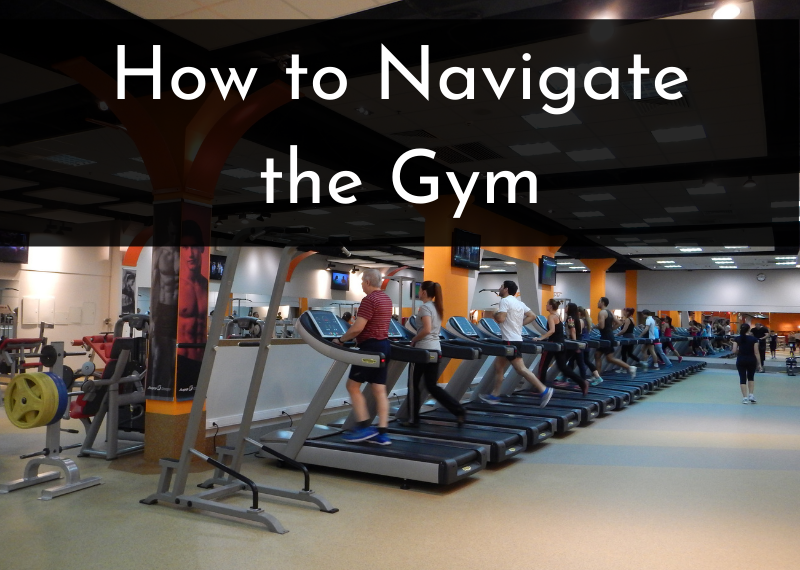 Large gyms like Life Time and LA Fitness are upwards of 80,000 square feet and have a dizzying array of equipment and amenities.
There's often a pool, multiple sports courts, dozens of cardio machines, an area for stretching, and more.
Gym layouts aren't standardized, so it can be tough even for a veteran gymgoer like me to find my way around a new facility.
So if you're new to fitness and just joined a gym for the first time, it's totally normal to feel overwhelmed.
But don't let that stop you from taking full advantage of your membership! The gym staff is there to answer any questions you have, and you can find lots of resources online on how to use the machines.
But here's a quick guide to the 10 main parts of a gym and the equipment you'll find there:
Cardio area
Resistance machines
Free weights
Functional training area
Pool & sauna
Locker room
Personal training area
Stretching, core, open mats
Group fitness studios
Sporting courts
Even if you've had a gym membership for years, this article will remind you of everything your gym has to offer and give you the push you need to try new things.
Let's jump right in!
---
1. Cardio
The cardio section is one of the most beginner-friendly areas of the gym.
Cardio machines like:
treadmills
ellipticals
stationary bikes
and stair steppers
… are easy to figure out and usually have instructions printed on the console to give you some extra help.
Most gyms also have rowing machines and spin bikes, which can help you improve your cardiovascular fitness and strength at the same time.
They're a little harder to set up, so you may want to ask a gym staff member to show you the ropes.
If you're lucky, there may be some more unique cardio equipment sprinkled in among the usual machines.
The VersaClimber, a machine that's designed to simulate mountain climbing, has been spotted at a few Life Time Fitness and Gold's Gym locations.
Some Life Time gyms also have skillmills, which are curved, non-motorized treadmills that can help you burn even more calories than the regular version.
---
2. Resistance machines
If you're new to strength training, resistance machines may be a better place to start than free weights.
Because resistance machines have a fixed range of movement, they don't require as much balance or coordination as free weights.
They can also help you nail your form before you move on to dumbbells.
Just like cardio machines, resistance machines have instructions printed on the side to teach you how to use them and set them up. You can also ask staff members at the gym for help if you get stuck.
Some of the machines that you'll usually see in this section include:
Chest press machines, which have weighted handles that you push to work your pectoral muscles, triceps, deltoids, and biceps.
The pec deck, which has two levers that you pull together to build strength in your pecs and chest.
The seated leg press, which mainly targets the glutes, hamstrings, and calves.
Leg extension machines have a padded bar that you raise with your legs to work your quads.
The Smith machine, which is a barbell on a fixed path that provides a safer way to get started with weights.
---
3. Free weights
Compared to resistance machines like leg presses and Smith machines, free weights activate more muscles, burn extra calories, and increase your balance and flexibility more.
So once you get comfortable with your gym's resistance machines, you may want to start incorporating different types of free weights into your routine.
Big box gyms usually have a large selection of weights, benches, and racks to choose from, including things like:
Dumbbells
Regular and Olympic barbells and weight plates
Specialty barbells like EZ, hex, and trap bars
Kettlebells
Flat and incline benches
Preacher bench
Squat racks
Power racks
It can be tough to figure out what exercises to do with all this equipment when you're a beginner.
If you need some workout ideas, check out this guide to the six main types of free weights and how to use them.
And check out our guide to big gym chains that have power racks available for serious lifters.
---
4. Functional training area
Using resistance machines is a great way to target individual muscles and make them stronger.
But you should also incorporate functional exercises into your gym routine if you want to be a well-rounded athlete.
Functional exercises work multiple muscles simultaneously and improve your fitness levels in a way that makes everyday activities like playing sports and picking up heavy bags of groceries easier.
To help you develop everyday strength, most gyms have a large, open training space with equipment like:
resistance bands
pull-up and dip bars
medicine balls
and aerobic step platforms.
There may even be a suspension trainer, which is a rope system that increases the resistance on bodyweight exercises like squats and lunges, making them harder to perform.
If you want to join a gym with a top-notch functional fitness area, check out Alpha at Life Time Fitness. It's outfitted with climbing ropes, jump ropes, fitness rings, kettlebells, and skillmills.
In some Life Time Fitness locations, there are even indoor and outdoor training towers that resemble jungle gyms and allow you to climb up stairs, slide down poles, and more.
But keep in mind that you probably won't find a training tower at an average big box gym!
---
5. Pool and sauna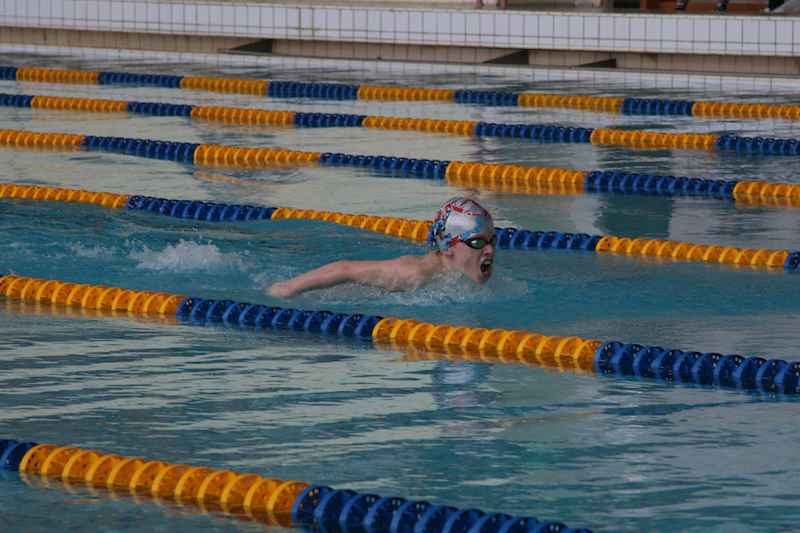 Taking a soak is a great way to ease muscle soreness after a tough workout, so it's a big perk if your gym has a pool, hot tub, or sauna.
You'll usually have to pay a little more to get a membership at a gym that has a pool area, but the cost is usually worth it if you like to swim.
Some gyms offer bare bones lap pools, while others have outdoor pools with lots of amenities for the whole family.
Life Time often has lounge chairs, waterslides, waterfalls, and kiddie pools in their outdoor pool area.
In certain gyms in locations like Boston, Equinox has rooftop pools offering insane city views. They're also known for having top of the line saunas, steam rooms, and hot tubs.
But if you're just looking for a gym that has a place where you can swim laps and take some water aerobics classes, you'll enjoy the pools at mid-range gyms like LA Fitness, YMCA, 24 Hour Fitness, and Gold's Gym.
For more on this, see the ultimate guide to the best gyms with pools and saunas.
---
6. Locker room
Locker rooms in top-quality gyms are not like the ones you used in high school!
They'll often provide you with towels, soap, shampoo, and conditioner, and some even have separate spas you can go to for treatments—for an extra fee of course.
Equinox, a swanky high-end gym, has a laundry service for executive members, a spa, eucalyptus towels, and Kiehl's hair and body products in all of its locker rooms.
Many Life Time locations offer free lockers, spa services, towels, and natural grooming products from J.R. Watkins.
Even some mid-range gyms provide you with soap so you don't have to bring your own. Crunch has Bliss Lemon and Sage products in many of its locker rooms.
If you join a budget-friendly gym, you may have to bring locks for the lockers, grooming products for the shower, and your own towels.
You'll usually have access to hair dryers, but you probably won't get a lot of the other amenities mentioned above.
---
7. Personal training
Most big gyms will have an area with equipment exclusively for people working with in-house trainers.
Getting a personal trainer may help you reach your goals faster than you could on your own.
Multiple studies have shown that people who work with a personal trainer experience greater strength gains than those who don't.
Personal trainers can also help tailor your fitness routine to your goals and make sure you're performing exercises with proper form so you don't injure yourself.
But personal training can be pretty costly depending on which gym you go to.
Training at higher end gyms like Life Time and Equinox can cost up to $110 for each session.
At mid-range gyms like Anytime Fitness and Gold's Gym, you'll pay a more reasonable fee of $40 to $70 per hour.
If you can't afford to splash out, you can still take advantage of the complimentary sessions that many gyms offer when you join.
Anytime Fitness provides individualized workout plans to new members at no extra charge and Life Time will give you a free personal training session when you sign up.
Planet Fitness also has personal trainers on staff who will put together a customized workout program for you and show you how to use the equipment anytime at no extra cost.
You can also try the Gold's Gym digital fitness coaching app for a week to get some free workout ideas.
(Further reading: Are personal trainers worth it?)
---
8. Stretching, core, open mats
If you need a space to limber up before your workout or do some crunches, you should head to the stretching area of your gym. It has lots of equipment to enhance your core and floor workouts, including:
Yoga mats
Balance discs and boards
Foam rollers
Exercise and bosu balls
Ab rollers
Vertical knee raise machines
Sit-up benches
Crunch machines
Some gyms (including certain Planet Fitness locations) also have something called a stretch cage that allows you to stretch more actively and naturally.
Instead of getting on the floor, you'll maintain an upright posture like you do in your everyday life. Stretching this way will increase your functional flexibility and range of motion much more than doing a floor routine, making everyday activities easier.
---
9. Studio for classes
Although group classes can seem intimidating at first, they're one of the best ways to add variety to your workout routine and get the most value out of your gym membership.
Many gyms like LA Fitness and Life Time offer dozens of classes to members at no extra cost.
Here are just a few of the different classes that you might be able to try for free:
Pilates
Kickboxing
Yoga
Zumba
Water aerobics
Tai chi
Spinning
High intensity interval training
Belly dancing
Some gyms also have classes for kids, allowing your whole family to join in on the fun.
---
10. Sporting courts (racquetball and basketball)
Many gyms have racquetball or basketball courts to allow you to burn calories while having fun with your buddies.
Some even have leagues or private lessons to show you the ropes of the sport.
Life Time Fitness, for example, has top of the line racquetball courts you can use anytime. They also have leagues, private and group lessons, and social play nights to allow you to meet new friends while working up a sweat.
You can also find racquetball courts at some LA Fitness YMCA, 24 Hour Fitness, and Crunch locations.
If racquetball isn't your speed, you can also find basketball courts at some gyms like Equinox, Life Time, Gold's Gym, YMCA, and 24 Hour Fitness.
Depending on the gym, there may be scheduled tournaments and pick-up games, allowing you to play with other people outside your usual social circle.
(Further reading: The best gyms with basketball courts and gyms with racquetball courts.)
---
Wrapping up
No matter what your budget is, you'll be able to find a gym that has plenty of equipment and amenities to help you stay in shape.
Even if you can only afford a $10 Planet Fitness or Crunch membership, you'll have access to weights, cardio machines, classes, personal training, and more.
If you put in the work and show up to the gym at least a few times a week, you'll be able to achieve your fitness goals.
Before you go, see more gym guides like:
Hope this helps!