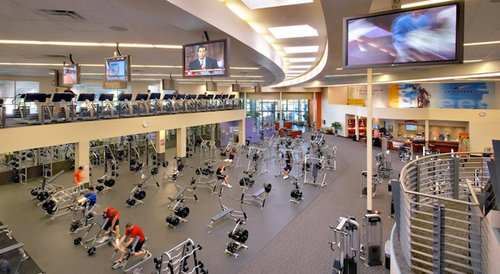 So you wanna get in shape.
Maybe you're getting serious about your New Year's resolution. Or maybe you're just sick and tired of feeling less-than-great about yourself.
Either way, congratulations! You're totally going to kick ass, I know it.
You just have to find a gym, first. No biggie, right?
Only problem is, there are SO many gyms to choose from. Dozens of commercial chains, plus local gyms, specialty classes, and more.
It can be really overwhelming, and hard to know which one is the right fit for you.
But that's why you're here. Because if you've got any big box gyms near you, it's probably one or both of these two:
Next up in our gym comparison series, its LA Fitness vs Life Time Fitness.
The big difference between LA Fitness and Life Time will boil down to cost (and the amenities that your membership buys you). LA Fitness is an excellent mid-range gym — you'll pay somewhere between $30-50 per month and get access to tons of equipment and classes. You'll pay a lot more to go to Life Time, but there you'll get world-class pools, spas, and even more classes along with better equipment.
Both are great gyms, so let's take a look at how you can decide between them.
(And if you want to save a few bucks or aren't ready to commit, I recommend working out at home with Beachbody on Demand. Get access to hundreds of workout programs you can do in your living room and use my link to try it free for 14 days.)
---
What is LA Fitness?
LA Fitness is much more than a gym.
Founded in 1984, it's more of a "health club" than just a pure workout space, with lots of room for classes, a cafe, and more.
There are over 800 LA Fitness locations in the United States and Canada.
---
What is Life Time Fitness?
Founded in 1992, Life Time Fitness also boasts itself as a "health club," with pools, spas, climbing walls, nutrition coaches, and more.
It's much more than just a warehouse with some equipment in it.
Overall, there are 127 Life Time Fitness locations.
---
Cost
How do Life Time Fitness and LA Fitness compare on cost?
Let's break it down:
LA Fitness: According to my research, online users and reviewers write that the LA Fitness membership fee has some wiggle room for negotiation, but the standard rate is a $100 initiation fee and then around $35 per month, which gives you unlimited access to any LA Fitness Location.
If you only want to go to one location, you'll pay around $25.99 per month.
Each club is a little different and some locations may cost a little more.
Life Time Fitness: In my area, Life Time memberships start at around $69.00 (and go up to a whopping $149.00) per month plus joining fees (which vary greatly by location and can sometimes be waived during promotional periods or with a little haggling).
There are also multiple levels of Life Time Fitness location — Bronze, Gold, Platinum, Onyx, and Diamond — that offer different features and amenities.
For more on cost and what your membership buys you, check out my full LA Fitness review and Life Time review.
---
Hours
Gym hours can vary between locations and regions, but if you like to work out on the extreme ends of the spectrum — very early morning or late at night — this could be an important deciding factor.
LA Fitness: Most LA Fitness locations open around 5m and close between 10 and 11pm.
Life Time Fitness: Many Life Time Fitness gyms are open 24 hours! The ones that aren't appear to be open from 4am until 12am, most often.
---
Equipment
LA Fitness: *Stefon voice* This place has everything.
Plenty of cardio machines to go around, free weights, power racks, and every resistance machine you can think of. LA Fitness claims to have over 21,000 pounds of free weights at each club. Not bad!
Life Time Fitness: These two gyms are pretty evenly matched here.
Both are equally huge and spacious, and cater perfectly to both cardio-fiends and iron-heads.
You'll find plenty of treadmills and ellipticals here to go along with dumbbells and power racks.
---
Classes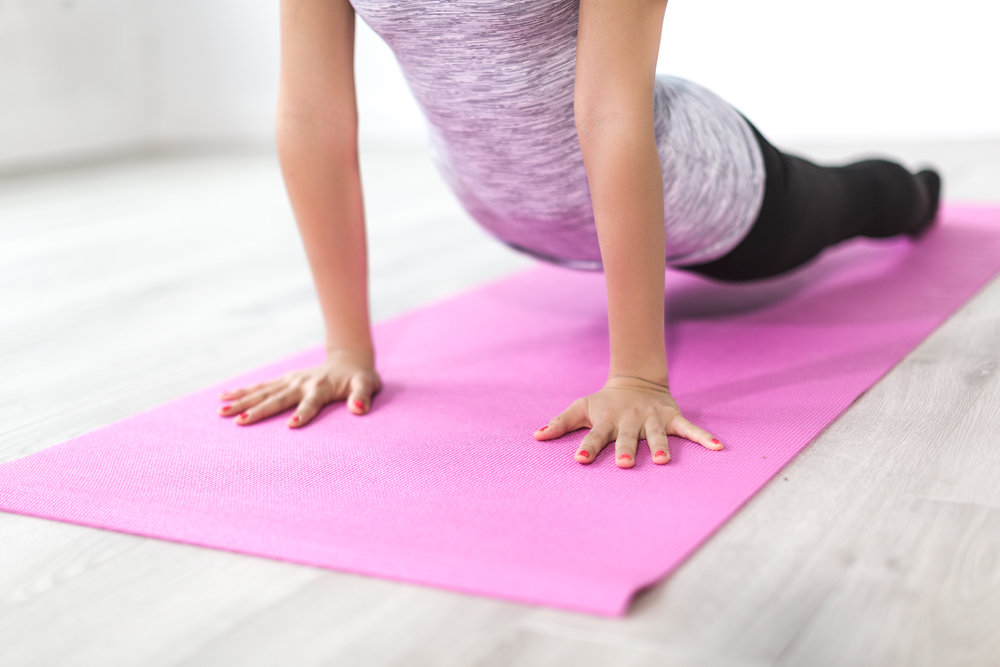 LA Fitness: Lots of fun classes to choose from here, and all free for paying members: Try belly dancing, cycle, kickboxing cardio, yoga, and more.
Life Time Fitness: Tons of amazing classes at Life Time, as well, including barbell strength classes (which is unique), Barre, yoga/weights combos, yoga, cycling, and more.
You'll find plenty of fantastic group fitness classes at both LA Fitness and Life Time Fitness.
Your best bet will be to decide what classes you're more interested in and see if local schedules work for you.
---
Pool / Spa Area
LA Fitness: Most LA Fitness gyms have an indoor pool along with a sauna, steam room, or spa area.
Life Time Fitness: The pool is where Life Time Fitness really shines, and part of why membership here costs so much more.
Along with open swim, lap lanes, and swim lessons, you'll also find outdoor pools at many Life Time's, with giant water slides, splash pads for kids, zero-depth entry pools, and a host of amazing water-based activities.
This is a fun spot for the whole family and not only fitness related.
(For more on these amenities, check out my guides to the best gyms with pools and gyms with tanning.)
---
Showers
Both LA Fitness and Life Time Fitness are known for spacious, clean locker room areas with great shower set ups.
Woohoo!
---
Childcare
LA Fitness: Most LA Fitness locations have a Kids Klub where, for a small extra fee, you can drop your child off while you workout and enjoy the facilities.
There is usually a two hour limit to childcare and, obviously, you can't leave them there and go off premises.
Life Time Fitness: Childcare is another big selling point of membership at Life Time.
Not only do they have childcare, but there are also structured classes and lessons for kids, including tummy time, reading time, swim time, structured play, kid's fitness classes, and tutoring.
This option is called the Kid Academy.
---
The Verdict
There's a pretty significant price difference between these two mega clubs, and it comes down to the pool and child care options available at Life Time Fitness.
If you just want a great place to workout and occasionally swim some laps, LA Fitness should give you everything you need for a reasonable price. If you're looking for more of a one-stop experience for fitness and recreation, definitely consider Life Time.
You might prefer LA Fitness if:
You just want a clean, modern place to work out
You're budget-conscious
You don't want to be around kids
You want to be around serious fitness-heads
You might prefer Life Time Fitness if:
You love water slides
You're hoping to get the whole family in on the fun
You want more than just a babysitter watching your kid while you work out
You're willing to open up your wallet for a top-notch experience
(And I REALLY recommend you try working out at home with Beachbody on Demand to save yourself hassle and money. Use my link and try it risk-free for 14 days.)
So there you go, hope that helps!