If there's anything harder than getting in shape, it might just be picking which gym to go to.
There are dozens and dozens of them! And they're all different!
They've got different layouts, different equipment, different perks, and different pricing models.
Thankfully, our physical location can make it a little bit easier to pick a gym, so chances are if you're here, you're trying to decide between two or three gyms near your house or place of work.
And I'm here to help. I've worked out at both of these gyms (plus I've done an absolute ton of research), so let me give you the skinny.
Next up in our Gym Comparison Series: Planet Fitness vs LA Fitness.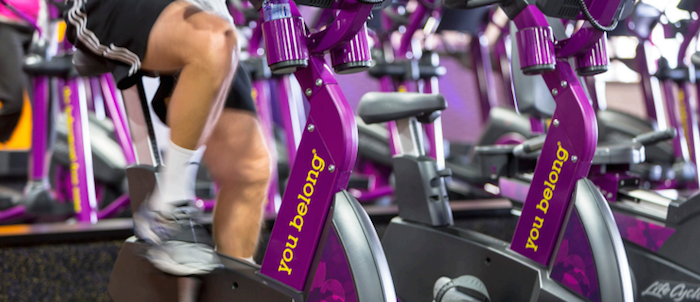 The difference between LA Fitness and Planet Fitness comes down to how much you want to pay and what amenities matter to you. Planet Fitness is the cheaper option by far (starting around $10 per month) and comes with 24/7 convenience at most clubs, but LA Fitness has far better equipment and amenities if you're willing to pay a bit more (closer to $30-40 per month).
| | Planet Fitness | LA Fitness |
| --- | --- | --- |
| Cost | $10/month | $30+/month |
| Equipment | Mostly cardio and resistance machines | Everything, including heavy free weights |
| Classes | One beginner class | Huge schedule of varied classes |
| Other amenities | Black Card perks available | Pool, saunas, hot tubs, etc. |
| Verdict | Best cheap option for beginners | Best for lifters and more amenities |
Let's take a deeper dive into these two big box gyms including prices, equipment, amenities, and more.
---
What is Planet Fitness?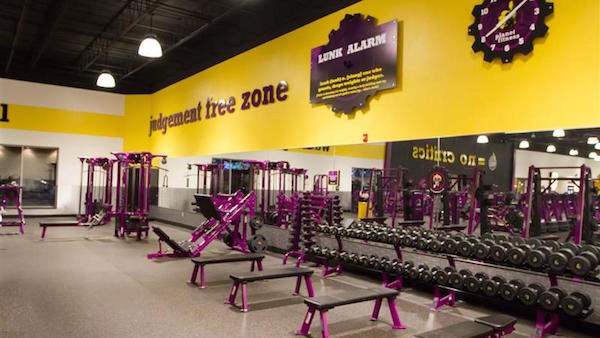 Planet Fitness is a low cost, "convenience gym," based out of New Hampshire. It was founded in 1992 and now has over 1,000 locations through the U.S.
It's worth noting that Planet Fitness is a franchise, so each location may be a little different than the next one. It's known for it's bright purple and yellow color scheme and its late night hours.
---
What is LA Fitness?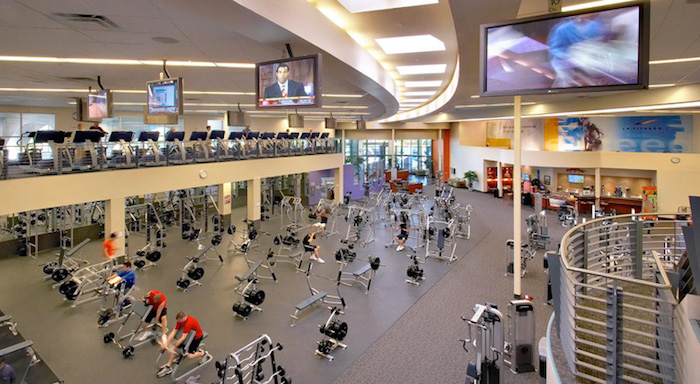 LA Fitness has been around since 1984, and with a bigger offering of amenities, likes to call itself a "health club" and not just a gym.
There are over 800 LA Fitness locations throughout the U.S. and Canada, and the privately-owned company is best known for its clean and spacious workout spaces.
You'll also find a lower budget "spin off" of LA Fitness in some places called Esporta. It looks and feels almost exactly like an LA Fitness only with a few key amenities missing.
---
Cost
Alright, let's get down to it. Who wins on cost?
LA Fitness: Keep in mind with any of the prices listed that, if you're savvy and sign up at the right time, you may be able to negotiate a better deal.
But in any case their standard rate is a $100 initiation fee then $30-35 per month (to go to any LA Fitness) or $25.99 per month (for a single club membership).
These prices have been pretty consistent for years, though they may vary slightly depending on where you live. I've been going to LA Fitness for years and years now and have always paid around $35 per month.
Planet Fitness: Planet Fitness offers several membership tiers.
First is their standard one-club membership. They also have a one-club no-commitment membership (meaning you pay a little more for the privilege of being able to cancel any time).
Then there's their "black card" all-club membership. Like many gyms, individual Planet Fitness franchises can price their plans a little differently.
Expect to pay around $10 a month for one-club access, $15 a month for one-club with no contract, and $20 per month for all-club access. Startup fees also vary greatly but can be between $1 and $39.00.
Any way you slice it, Planet Fitness is certainly less expensive than LA Fitness. But is it a better value?
---
Hours
LA Fitness: Hours at LA Fitness vary greatly by location, but my research shows that most LA Fitness gyms open at about 5am and close between 10 and 11pm.
Planet Fitness: A large majority of Planet Fitness locations are open 24 hours, but check your local gym to be sure.
That settles it. If you're a serious night owl, you'll definitely dig having the freedom to workout at Planet Fitness at 3am.
But we're just getting started.
---
Equipment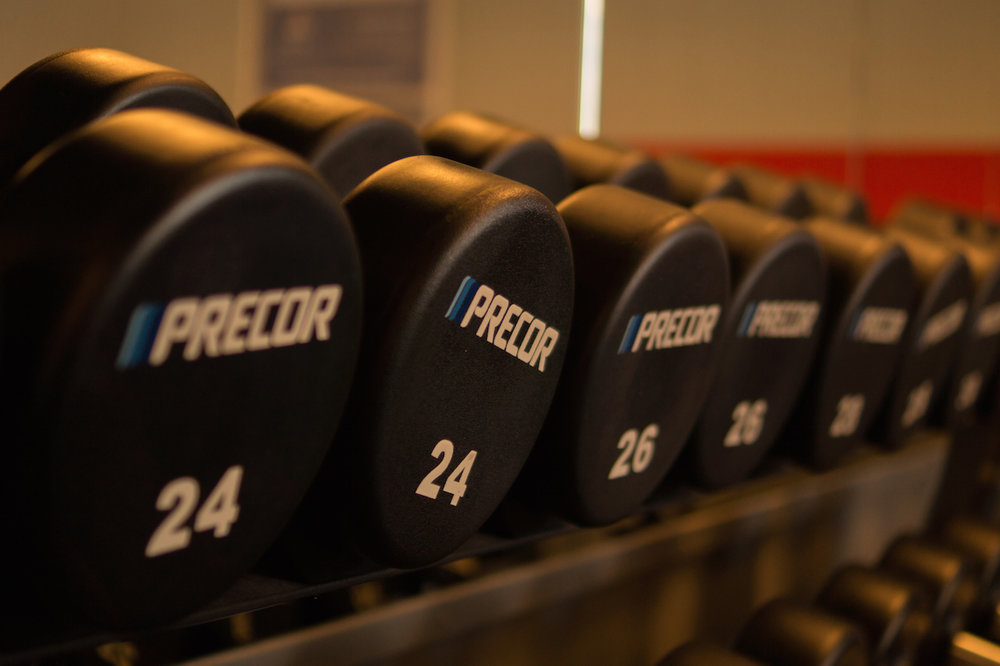 LA Fitness: These guys have pretty much everything, including large decks of cardio machines, free weights, power racks, and more.
The website even boasts over 21,000 pounds of free weights per club.
Many clubs also have a personal training area that's exclusive to PT clients, and there you'll find extras like kettlebells, battle ropes, bands, and more.
You can deadlift freely at LA Fitness and you'll almost always find an open cardio machine.
Planet Fitness: Notoriously has little to no free weights section, barbells, or power racks.
Some will have a Smith machine, and they usually offer a dumbbell rack (though lots of people note the dumbbells at Planet Fitness often only go up to 50lbs or so).
Typically, Planet Fitness has a good selection of resistance machines for you to choose from for your strength workouts.
But Planet Fitness is well-known for being mostly dominated by cardio machines. This might be perfect for you!
But if you're into heavy iron, Planet Fitness probably won't be a great fit.
---
Classes
LA Fitness: Again, these guys have everything. Belly dancing, Cycle, Boot camp, dance, kickbox cardio, yoga and more. All free for members.
Most clubs have multiple studios in-house for large, engaging group classes.
Planet Fitness: Offers one group class, called PE@PF. According to a Planet Fitness Facebook post: "The PE@PF program, in which our trainer works with small groups of 5 people or fewer, demonstrates how to strengthen and tone the various muscle groups.
These 30-minute classes cover individual areas, such as arms, shoulder, back, legs, chest and abs, and are great for people getting back into working out!
When it comes to group classes, though, LA Fitness has a major advantage.
---
Pool / Spa Area
LA Fitness: Most locations have an indoor pool and spa or sauna area.
You'll almost certainly be able to swim laps at LA Fitness, though hot tubs and saunas are a little more dependent on location. And again, these amenities do not cost any extra and are available to all members.
Planet Fitness: Does not have pools, steam rooms, or saunas at any of its locations.
Check out my complete guide to the best gyms with pools here.
---
Showers
LA Fitness and Planet Fitness both offer showers in the locker room area. Yay cleanliness!
---
Childcare
LA Fitness: Has a childcare option called Kids Klub for a small extra fee. Like most gym childcare centers, you can't have your child there for more than 2 hours and you can't leave the gym.
Planet Fitness: Does not have childcare at any of its locations.
---
Other Amenities
It's worth mentioning here that if you spring for the Planet Fitness Black Card membership, you do get access to some cool features and perks.
For example, Planet Fitness has tanning beds exclusively for Black Card members.
There's also massage chairs and hydromassages available for these members.
You also get to bring a guest anytime!
---
The Verdict
If you ask me, Planet Fitness might be cheaper, but LA Fitness offers the overall better value.
BUT, it's totally up to you, and each gym has their own merits. So…
You might prefer Planet Fitness IF:
You're new to working out
You're mostly interested in cardio
You're on a tight budget
You're shy and really dig the "judgment free" vibe
You don't want to be around bros lifting heavy weights
You really like the color purple
You might prefer LA Fitness IF:
You need childcare at your gym
You like to lift heavy weights
You're into group fitness classes
A pool and sauna area is a must
You really hate purple
And there you have it! Go forth and get fit, my friends.
Check out the rest of our guide to compare gyms here.