Orangetheory Fitness is a boutique fitness studio franchise specializing in science-based workouts that'll really get your heart pumping.
The studio uses heart rate monitors to show you how far you should be pushing yourself based on your fitness level, age, and other factors. There are three types of training done in intervals during every class.
It's an increasingly popular and rapidly growing franchise, with new studios popping up all over the country. Currently, there are over 1,400 studios across 25 countries worldwide.
So how did Orangetheory get its start? And who owns Orangetheory Fitness behind the scenes?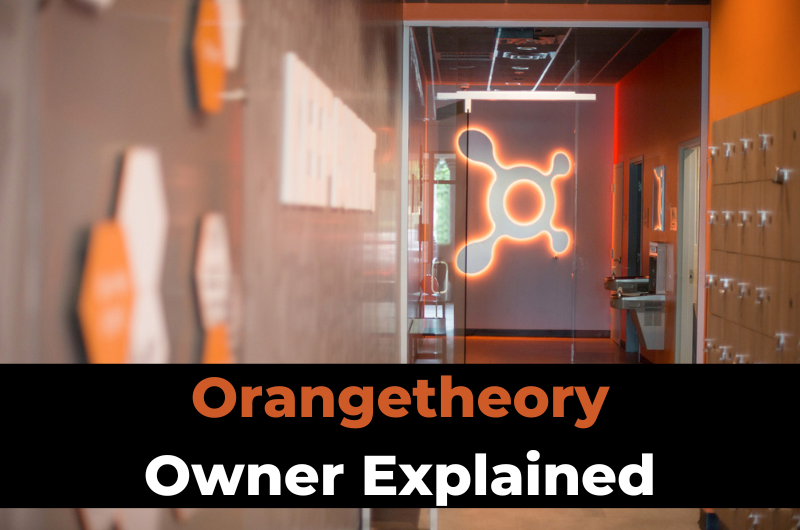 Orangetheory was founded by exercise physiologist Ellen Latham in 2010. Today, Dave Long acts as CEO, along with a diverse board of directors and medical advisors. Orangetheory is a popular and lucrative franchise, with many franchisees owning locations across the country — it's considered a fantastic investment opportunity if you have enough liquid capital.
Let's take a look at Orangetheory's humble beginnings in Fort Lauderdale, Florida, and see how far it's come since.
---
Orangetheory's Origin
Orangetheory is a surprisingly young franchise. It was founded in 2010 by exercise physiologist, Ellen Latham.
Orangetheory wasn't Latham's first venture into owning a fitness studio. She founded a Pilates studio in the late 90s, but her first venture into broader fitness avenues happened in 2008.
Many of Latham's clients wanted an alternative to Pilates that was just as effective. This gave her the idea to open a studio dedicated to "the ultimate metabolic workout."
This inspired her to open the studio, first called Ellen's Ultimate Workout.
She spent a lot of time ensuring all of her workouts were scientifically backed, both physically and psychologically.
In 2010 she brought on Jerome Kern and David Long, opening Orangetheory, the successor to Ellen's Ultimate Workout.
They focused on opening Orangetheory studios in small, suburban locations. They started in Florida, then moved on to tackle Arizona. This is very unlike what most studios do; they typically target the big cities first.
Orangetheory was immensely popular and growing fast, but the trio decided it was best to focus on creating better systems for how the complex workouts were developed and taught.
This internal refocusing led to a pause in growth during the franchise's first year. However, within its first two years, Orangetheory had already expanded to 11 states.
By five years in, there were over 300 locations open across the US, Australia, the Dominican Republic, and Mexico.
As of 2022, it's one of the fastest-growing fitness franchises in the world.
---
Corporate Owned OrangeTheory
These days, corporate Orangetheory is working hard to ensure all locations are delivering the absolute best workouts they can.
Corporate headquarters has a lab led by an exercise physiologist. Each workout is meticulously crafted by this person, creating around 90 workouts per month.
The workouts are sent to corporate and independently owned franchises alike.
Corporate also works with a dietician who pairs each workout with a diet.
Orangetheory Board of Directors and Other Key Employees
There's not much information available about the board of directors online.
Dave Long, one of the co-founders from 2010, is the current CEO of Orangetheory as of this writing.
Mark Fisher and Richard Millman are the only two individuals explicitly stated as being on the board of directors. There are, however, several other notable employees working at the company:
Erin Curran (Chief of Staff and Senior Counsel)
Paul Marcus (Cheif Executive Officer at West Coast Fitness, a franchisee of OrangeTheory Fitness)
Taylor Miglieri (Chief Operating Officer)
Daniel Adelstein (Vice Present of International Development)
David Carney (President)
David Lanz (President)
David Urban (Senior Vice President, Global Products and Supply Chain)
Marc Rice (Regional Vice President)
In 2016, Orangetheory received a growth equity investment from Roark Capital Group, with two of Roark's managing directors (Erik Morris and Steve Romaniello) joining OTF's board of directors.
However, Roark Capital does not own Orangetheory, and otherwise the leadership and management of the franchise remained unchanged.
Orangetheory Medical Advisory Board
Some of Orangetheory's most important employees are those on the medical advisory board. These employees show that the founders really care about delivering high-quality workouts that work and deliver results.
The medical advisory board is as follows:
Dr. David E. Perloff, MD (Cardiologist)
Dr. Amy Ratcliffe, DS (Epidemiologist)
Dr. Shannon Odell, Ph.D. (Neuroscientist)
Fabio Comana, MA, MS (Exercise Physiologist)
Kim Plessel, MS, RDN, LD (Registered Dietitian)
Aaron Santiso, DPT (Physical Therapist)
---
Independently Owned Orangetheory Franchises
Orangetheory has a vast number of franchisees. Latham partly attributes the success of the franchising program to the "guaranteed money" for franchisees, due to Orangetheory's immense popularity.
It's currently cited as the second-best fitness franchise in the country by some accounts due to its outstanding support for franchisees, its franchisor/franchisee relations, financial opportunities, and more.
It's no surprise that there are so many franchisees, who range from owning a single studio to dozens.
One of the largest franchisees is Honors Holdings, which currently owns over 100 studios in 12 states.
Distinguishing Between Corporate and Independent
Corporate and individually owned Orangetheory studios are pretty much identical. Each studio is given the same rough size and layout, and they all have the same color scheme, too.
Diets and workouts at independently owned studios are by no means inferior to those at corporate-owned franchises. In fact, franchisees have to do very little.
Corporate handles everything related to workouts, research, diets, and more. The information is supplied to independently owned and corporate franchises alike.
At most, only prices between studios vary.
But even then, every single studio is individually owned and operated, be it a corporate or an independent franchise. Therefore, you can't tell if a studio is corporate or independent based on price.
Overall, OrangeTheory is a well-managed company that provides a consistent experience no matter who owns the franchise.
(What's the difference between Orangetheory vs the gym? Read here.)
Who Can Own An Independent Orangetheory Franchise?
Pretty much anybody with the right assets can become an Orangetheory franchisee if they're approved by corporate.
You must have at least $500,000 in assets readily available to be considered. Around $250,000 of this must be liquid. None of these assets can come from your primary residence.
Some franchise owners have also said you need at least three months of operating expenses.
However, even if you meet the financial requirements, it's not that easy to open your own Orangetheory studio. There must be locations available to purchase.
Many regions have various locations owned by a specific person or investment group. The person/group then sells locations to individuals and takes a percentage of the gross income.
Who Are the Orangetheory Franchisees?
Many gym franchises don't make their franchisees known. In fact, many franchisees wish to remain anonymous, even when reviewing the franchising program the gym offers.
Orangetheory franchisees, however, seem much more comfortable sharing their status as franchise owners. There's a lengthy list of franchisees who proudly proclaim their ownership of at least one OrangeTheory studio:
Honors Holdings (led by CEO Jamie Weeks)
Paola Horvath
Jake Lewis
Scott Littlejohn
Michael Gahard
Kristen Beaudoin
Louie Ruvane
Evan Lathan
Kurt Altenburger
Jose Malaga
Frank Lugo
William Woo
Kathy Cowan
Nooruddin Panjwani
Gregory Wood
Sheri Kuperman
Cheryl Lasher
Dane Haye
John Sparks
Jonathan Heit
Greg Cowan
Cameron Humpheries
Katie Wheler
Stephen Wilk
Kate Mosely
Scott Walton
Charlie Dyer
Kerri Johnson
Colleen O.
N. Nasser Haram
John Newcomb
Stefan Nash
---
Wrapping Up
Orangetheory is certainly one of the most successful fitness franchises there's ever been.
It's a wonderful franchising opportunity for anyone who can afford it, and the workouts are well-crafted and beneficial for members.
It's a young franchise, so there's still a ton of growth opportunity in it, and it'll be exciting to see how things stand in another decade or two.
For more, check out:
Hope this helps!