If you've been looking for an affordable gym that still has a lot of amenities to offer, then you've probably looked into Fitness Connection.
You'll find tons of equipment, group classes, sporting courts, and much more at this gym.
It's incredibly impressive considering the low price.
But if you've been burned by budget gyms in the past (especially if you're a commuter), you might be wondering:
Does Fitness Connection have showers?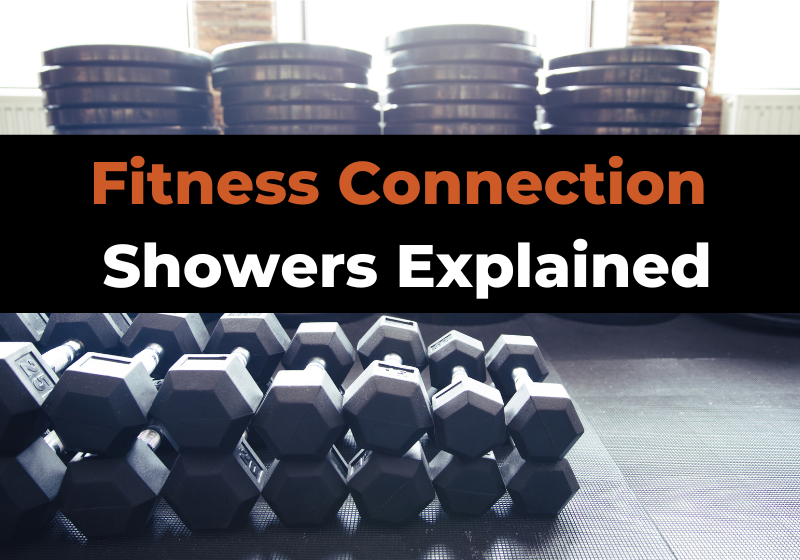 Most, if not all, Fitness Connection locations will have private showers for members to use after a workout. In most locations, they won't be anything special, but good enough to help you clean up for work or wherever you're headed! Just call or visit your local Fitness Connection to see the locker rooms in person before you join.
Keep reading to learn about Fitness Connection showers, locker rooms, and other amenities for members. 
---
Does Fitness Connection Have Showers?
Showers are one of the many amenities available at some Fitness Connection locations. However, don't be surprised if not every Fitness Connection location has them.
Showers aren't listed as an amenity on many of the club locations pages, for example.
Some pages mention having showers a little further down in the "about" section of the club. Others lack this mention, making it a little unclear. 
There are saunas and pools at many FC locations, so it's highly likely there are showers at locations with these aquatic amenities. 
Social media users from a variety of locations have posted about taking a shower at Fitness Location, even in locations where a shower isn't mentioned on the gym's website.
Your best course of action will be to call up or visit your local Fitness Connection and find out about the shower set-up for sure before you make any commitments.
---
Does Fitness Connection Provide Soap or Shampoo?
You should expect to need to bring your own soap, shampoo, and toiletries to Fitness Connection if you plan on showering there.
Some locations may offer basic soaps, but at just $10/month in some places, don't expect this amenity.
---
Does Fitness Connection Provide Towels for The Shower Area?
Fitness Connection doesn't state definitively if they do or don't provide towels for their members. It likely varies by location.
But once again, at this price, it's safe to say you should bring your own towels just in case.
Some locations' Facebook pages have alluded to you needing to bring your own towel. However, members reviewing other locations mention there are reusable towels available.
It would be within your best interest to bring a towel your first time, then see whether there are towels at your location or not. You might get lucky and discover they're provided for you.
If there are towels at your local Fitness Connection, then it's possible they're not for use the shower area, though.
There may be towels provided for the workout area or classes. These are typically used for wiping away sweat mid-workout.
Providing everyone with towels to dry off with after a shower takes quite a bit of resources when it comes to laundry. Fitness Connection is able to keep their prices down in part by removing some of these amenities.
---
Photos & Descriptions of Fitness Connection Showers
There's a lot of variance regarding the general appearance of showers across the Fitness Connection locations.
The common denominator in all the locations is that the locker rooms and showers aren't overly spacious. The showers stand in a long line, and the shower stalls themselves are very private but narrow and unsuitable for people with larger bodies.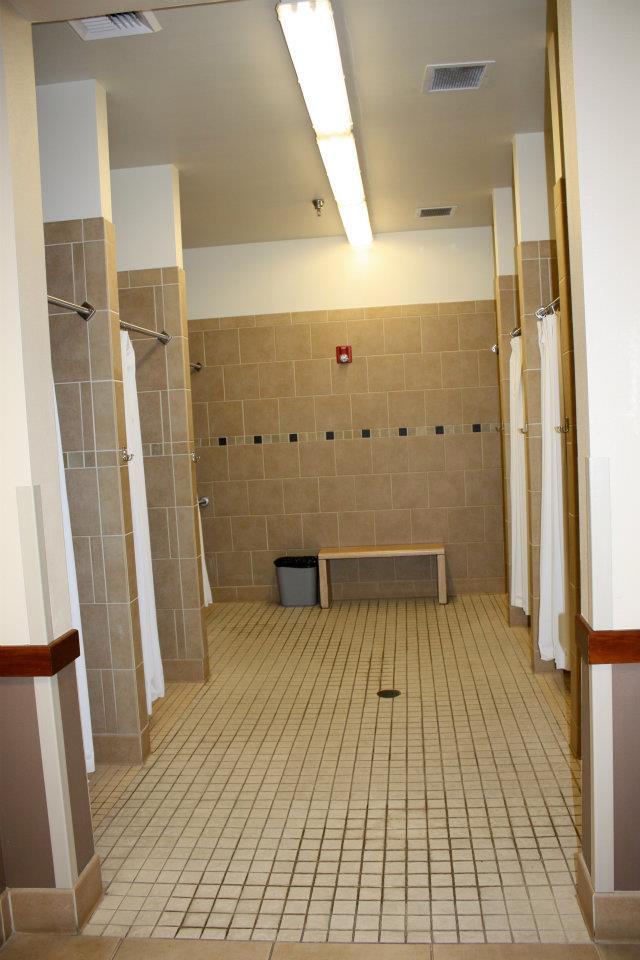 The passageways between the showers and locker rooms are similarly narrow, as are the sink areas. However, they get the job done
The shower areas are visually pretty nice considering how affordable the membership of the place is. There are some nice, bright colors like red and blue at some locations.
Other locations favor a darker, more spa-like tone of dark grey with clouded glass shower stall doors.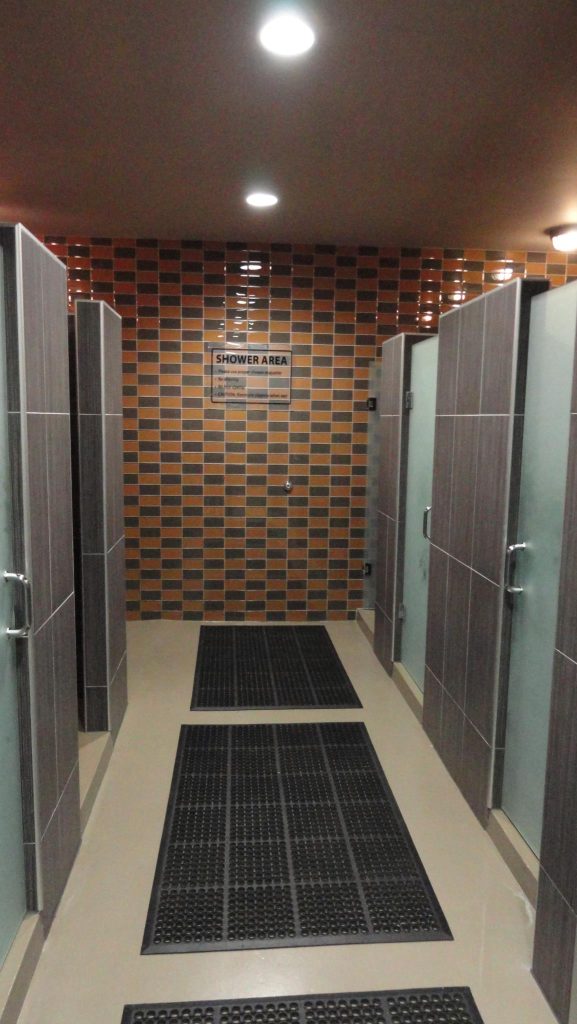 Rest assured that all shower stalls are very private, and even though the locker rooms are small, loitering and lounging in them is prohibited.
People will be in and out in a flash, so it shouldn't get too cramped in there.
---
Wrapping Up
Fitness Connection is a really nice gym considering its low cost. There are lots of amenities, a spacious workout room, and showers at nearly every location.
But before you go check the place out, it's a good idea to call up and check if there are showers at your local Fitness Connection, first.
The gym may have an "of course we have them!" attitude towards showers, so they might feel they don't need to specify there are showers at every single location because of this.
So, due to the presence of showers and the plentiful ways to work out at these locations, Fitness Connection is certainly a gym worth checking out.
For more, check out:
Hope this helps!