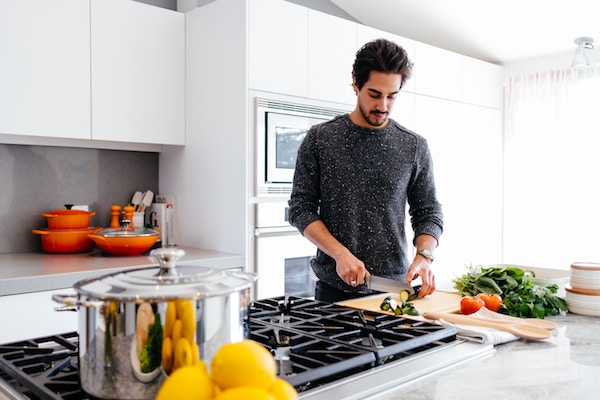 I love home meal delivery.
I can't think of any better way to feel like a gourmet chef in your own kitchen (even if you're not a great cook).
The only problem is, the calorie counts on these services can be all over the place.
So you might be wondering, how many calories are in Purple Carrot meals?
According to my calculations based on their recent menu, Purple Carrot meals have an average of about 516 calories per serving or per person
If it's the best weight loss meal delivery services you're looking for, check out my full guide by hitting the link. Purple Carrot is a fantastic option here. It's one of the lowest-calorie mainstream services available (meaning it serves real food, not "diet food"!) and is plant-based, which keeps things lean and nutrition.
Here's a quick chart on how it compares to some of its main competitors:
Image
Product
Details

Lowest Calories

Hungry Root

318 calories per serving
Plant-based, vegan friendly
Super fast prep

Check discount

Purple Carrot

516 calories per serving
Vegetarian friendly
Low meal variety

Get started

Best Overall Pick

Blue Apron

638 calories per serving
Super affordable
Excellent selection

Check discount

Freshest Ingredients

Sun Basket

650 calories per serving
Promotes sustainable farming
Paleo, gluten free & more options

Check discount

Home Chef

661 calories per serving
Awesome meal selection
Less specialty diet options

Check discount

Plated

737 calories per serving
Higher calorie counts
Most meal choice on this list

Check discount

HelloFresh

792 calories per serving
Highest calorie option
Insanely delicious meals

Check discount
Now let's take a closer look at the calories and nutrition in Purple Carrot.Head on over to Purple Carrot to get started with your first box or read on.
---
About Purple Carrot (how it works)
Purple Carrot is a new breed of dinner delivery:
For starters, it's entirely plant-based!
That might not be the right choice for everyone, but if you're on a vegetarian diet, there's finally a service for you.
(HelloFresh, Blue Apron, and Sun Basket often have vegetarian options, but they're far more limited.)
If you're not familiar, here's how these services generally work:
You choose a schedule and dinner package based on how many people you're feeding and how often you'd like to have meals.
For example, a pretty popular package is a box containing meals for two people to eat three times in a week.
Then, they send you a box full of all the ingredients to make the current menu for a week!
You'll get:
Fresh ingredients
Step-by-step instructions (with photos)
And complete nutritional information for each meal
There's typically a good amount of preparation and actual cooking involved in these meals.
Don't mistake convenience for ease!
You'll get a box of fresh ingredients delivered to your door, but from there it's up to you to slice, dice, and chop everything as you prepare the meals.
What I do appreciate about Purple Carrot is that they have all kinds of cool offerings like high protein plant-based meals, gourmet meals, and quick lunches and snacks (called Extras) that you can package in with your subscription.
---
The average calories in a Purple Carrot meal explained
To figure out how many calories are in Purple Carrot meals, I perused their website and jotted down everything they're serving this week.
I gathered up all the nutritional data and took a simple average of the calories per person (as well as if you were to choose only the lowest calorie meals).
Here's exactly what they've been serving up recently (at least, at the time of this writing), along with the calories per serving.
Kale brussels sprout Caesar salad (420 calories per serving)
Mediterranean bowl (490 calories per serving)
Miso-ginger polenta (450 calories per serving)
Pesto rigatoni (670 calories per serving)
Sweet potato fajitas (510 calories per serving)
Peanut tempeh (560 calories per serving)
Average calories per serving = 516 calories
Average of 3 lowest calorie options = 453 calories per serving
This is pretty low, and perfect for fitting into a weight loss diet or just regular healthy, clean eating.
The only mainstream meal delivery service with fewer calories, on average, that I know of is Hungry Root.
516 calories for dinner is quite low and lean. The only concern I might have is that it could be TOO low for people who are active or already on the larger side.
Remember, weight loss isn't about starving yourself!
Here's how I would go about fitting Purple Carrot into my daily life:
---
What you need to know about calories and weight loss
Calories in and calories out is one of the main components and drivers of healthy body composition (or weight loss).
(It's also extremely important to learn to manage your appetite, eat filling, satisfying, and nutritious foods, and never starve yourself.)
So the simplest way to use Purple Carrot for weight loss is to make room in your daily diet for your meals each night. When the calories per person are this low, that's a piece of cake! (Or… a piece of kale?)
It doesn't really matter if you:
Eat tons of small snacks every day
Enjoy three square meals
Use intermittent fasting and have one or two big meals
Go low carb, low fat, or whatever feels best for you
For safe and sustainable weight loss, a good rule of thumb is about 12 calories per day per pound of bodyweight. So if you weigh 150 pounds, for example, you'd eat about 1800 calories to lose fat.
To simply maintain a healthy bodyweight, shoot for closer to 15 calories per pound of bodyweight, or 2250 at 150 pounds.
With Purple Carrot dinners coming in at only around 500 calories or so on average, you'll almost always have plenty of room to eat plenty of filling and satisfying foods all throughout the day and still hit your targets.
(There's a LOT that goes into healthy, safe, and sustainable weight loss. These are only general estimates for illustrative purposes.)
---
Wrapping Up
So there's the basic math.
Purple Carrot meals usually have about 516 calories per serving or per person. These plant-based dinners are extremely lean and nutritious, so they're easy to recommend!
(Of course, this depends greatly on the current menu, your selections, and any special additions you might make to your subscription.)
If you want to use it for weight loss, just make sure you're leaving enough room in your diet for those dinner meals! If you're just curious about the calories, hopefully this answered your question and I hope you enjoy the service!
Head on over to Purple Carrot to get your first box, or read about the calories in Hungryroot — which is probably the best Purple Carrot alternative.
Hope this helps, everyone!