Weightlifting is a great way to see amazing fitness results quickly.
If you stick with it, then you may just get those six-pack abs you've been searching for!
However, weightlifting is also quite a bit more confusing for beginners than other workouts. It's not as simple as hopping on a treadmill and running.
That's why a lot of people turn to weightlifting apps for some guidance — what weights, exercises, sets, and reps they should do.
With the right app, you can learn how to incorporate new lifts into your routine. You can keep track of your progress to help keep you honest. Some even allow you to keep notes, so if your performance lags for any reason, you can make a note of potential reasons behind it.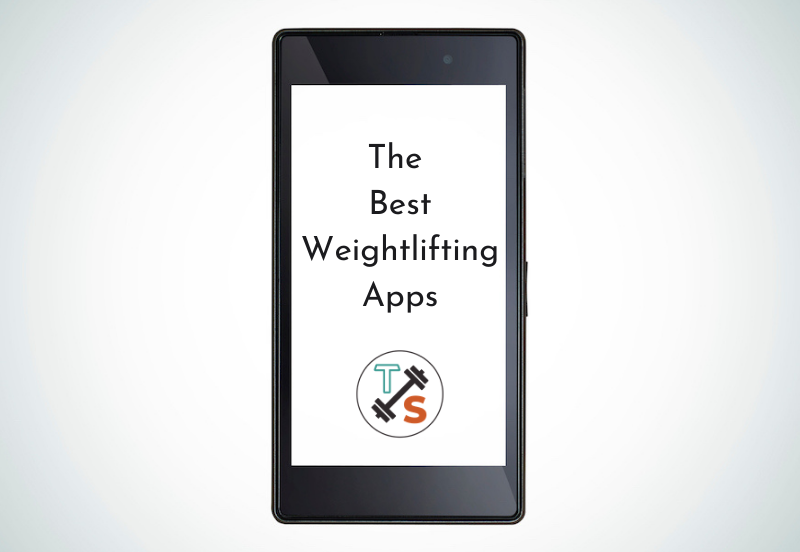 With so many app choices available, it may seem overwhelming. After all, how do you know which one is right for you?
Luckily, you don't have to scroll through the thousands of reviews on the app store. I've scoured various Reddit forums and have found a few options that look promising based on what real users have to say.
The best weightlifting apps according to Reddit are:
FitBod – Best for beginners
JETFIT – Best free app
FitNotes – Best app for Android users
Let's take a look at what real lifters on Reddit have to say about each of these and why they're the best.
---
FitBod: Best for beginners
When you're just starting out, you need an app that goes at your speed.
You're just learning how to use weights (and it might be your first time); you don't also need to learn how to use a complicated piece of software, too.
Luckily, FitBod makes it easy to design your very own custom workout regimen.
Once you get used to it, the app will actually decide how best to proceed for you. It adapts to the equipment you have and maximizes future workouts by adjusting volume and intensity accordingly.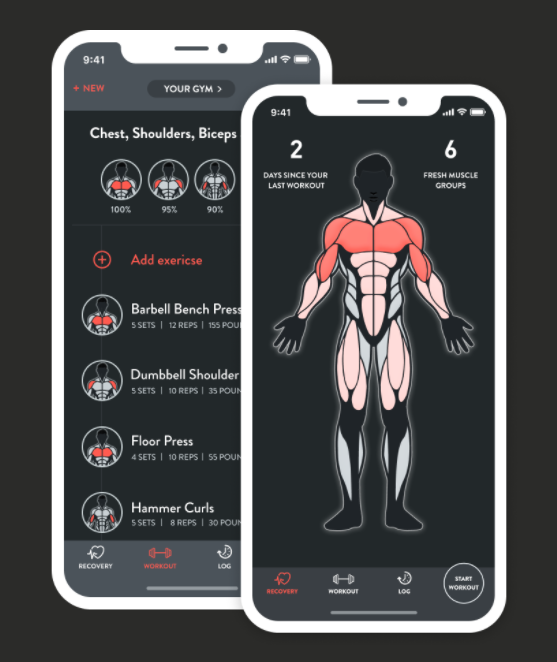 The app also does a good job of mixing your workouts up. This keeps it fun and is incredibly useful for beginners.
One of the biggest obstacles newbies have to overcome is acclimating to a new routine. FitBod is great for avoiding premature slumps.
It's particularly useful if you have an Apple Watch. You can easily track your progress by just glancing at your wrist.
It's also great for seeing how many calories you've burned as well as a body heat map, so you know precisely which areas of your body are being impacted.
Some of the other features you're going to find with this app include:
Plate calculator
Rest timer
Workout sending and sharing
Cardio recommendations
Exertion rating
---
FitBod Reddit Reviews
A lot of people seem to turn to Reddit when they're just starting out.
By far, the best weightlifting app for beginners appears to be FitBod.
On one such thread, u/Irnhndl writes the following:

Praise for FitBod continued on a different thread.
One user wanted to know if it was decent for people who aren't super into bodybuilding. This response was quite illuminating:
"I used this app as a beginner when I wanted to know how to use the machines at my gym. I excluded everything else in the app and I learned rep ranges and DUP progression… Now I'm a personal trainer. The app took me from zero to hero. I still think it's the best gym tracker in the app store because it generates the workouts with the equipment and exercises that you actually will do."
They go on to offer some additional tips to help newbies get the most out of it.

Pros
Customizable workouts tailored just for you
Workouts designed to optimize gains
Easy to use
Functions similarly to a personal trainer
Cons
Uses a lot of your battery life
Advanced users may find it to be a bit basic
---
JEFIT: Best free app
FitBod is great, but it does come at a cost.
(The monthly fee is $9.99, or you can pay for a full year for only $59.99. You may even get lucky and stumble upon a discount code.)
Or if you want to avoid all of that entirely, you could opt for a free weightlifting app like JEFIT — though it's funded by advertising.
It may not cost you anything, but you still manage to get access to over 1,300 weightlifting exercises.
There are even user-created workouts, so you can see what other people have done to determine if it's a good fit for you.
JEFIT even keeps track of your workout progression.
It takes into account your weight and body type, and you can upload pictures of yourself to visually see how much you've improved over time.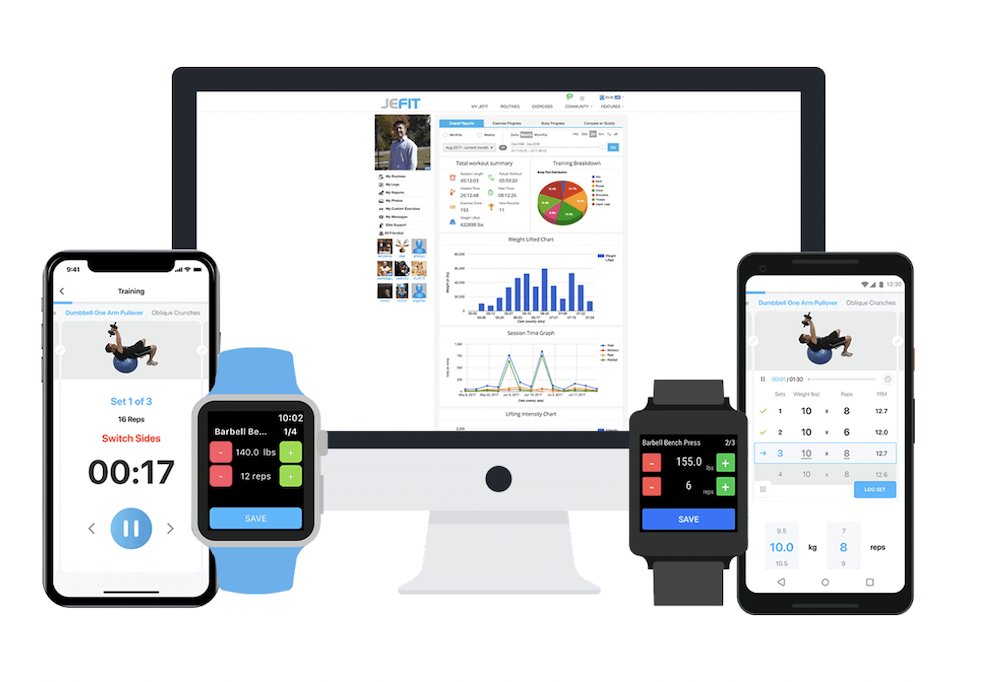 Two-way synchronization is one of the most vital tools in your arsenal. You can upload data from the app to your online profile, allowing you to access the data from your computer.
For these reasons and many others, people on Reddit love JEFIT.
---
JEFIT Reddit Reviews
There are a ton of Reddit threads where people on JEFIT want to find other people to connect with.
While you can share workouts publicly with anyone, you can also share your regimen privately with those you connect with. You just need the other person's username to engage in this feature.
Other than that, people seem to think it's a great choice, like this user:

It looks as though one user even managed to get a fellow weightlifting enthusiast onto the app if this interaction is anything to go off of.

Pros
Quality graphics
Activity logging
Ability to track rest time
Immense exercise library
Specifically target whatever muscle groups you want
Cons
Not compatible with FitBit
Confusing UI
---
FitNotes: Best app for Android users
The eternal battle between iOS and Android.
Unfortunately, many weightlifting apps out there are only accessible if you have an iPhone.
This can put you in a bit of a bind if you have a different device.
Even though you can download FitNotes on Apple devices, it's a great choice for those with Android phones.
FitNotes is a raw app that simply gives you a nice interface to manually log your workouts. It helps you keep track of your progress wonderfully.
You create the routine yourself, and the app actually keeps track of your favorite workouts. You even have the option of choosing a specific regimen for each day of the week (i.e. making Monday equate to Chest Day).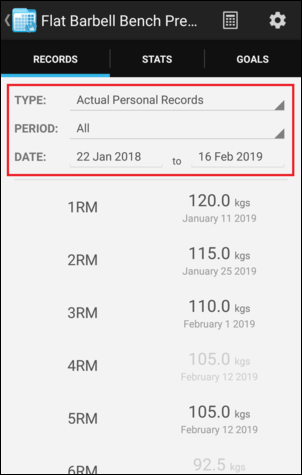 The app even remembers which workout you did last, so you won't find yourself repeating the same routines multiple days in a row, and keeps track of your all-time PRs.
And it seems to be very popular over on Reddit.
---
FitNotes Reddit Reviews
The biggest plus Reddit users are finding with FitNotes is the simplicity of using the app, as evidenced with this exchange.

This sentiment is echoed by a different user, who's since deleted their account, who writes:
"Incredible app. Keeps PR of each exercise, easy timer, and if the machine isn't listed you can easily add new exercises. Keeps track of volume per workout so you can keep it moving in the right direction. I love it."
One thing's clear from all this — you don't need a ton of fancy features. You just need an app that can get the job done.
Pros
Note-taking feature
Resistance and cardio options
Backup data options
Ability to leave comments/notes
Easy-to-navigate calendar
Cons
Inability to choose multiple categories of muscle groups for a new exercise
Limited features without advancing to the paid tier
---
Wrapping Up
Whether you have a gym membership or work out at home, a weightlifting app can benefit you immensely.
It makes it easy to keep track of what you've already done, so you know how to move forward.
More advanced apps are almost like working with a personal trainer. The AI in the app can give you recommendations on what exercises to do next.
Who knows? With social functions, you may even make some new friends along the way.
For more Reddit recommendations, check out what Redditors have to say about:
Hope this helps!