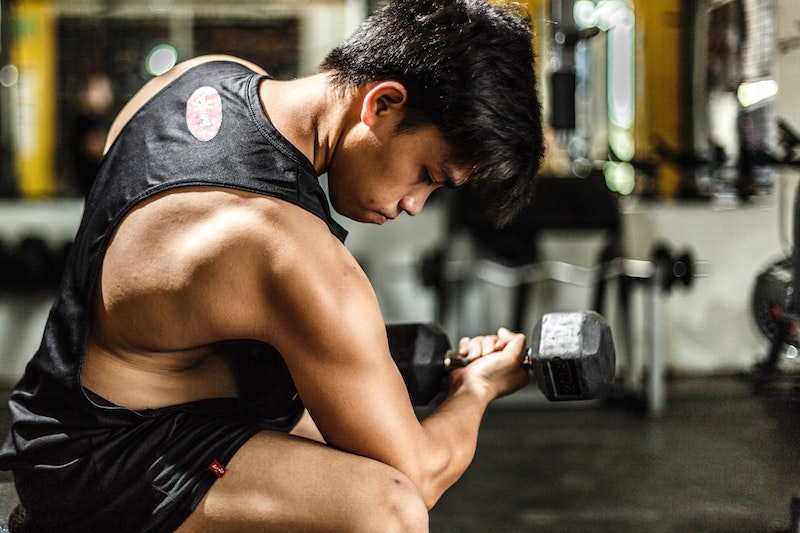 There's a heck of a lot that goes into choosing the right gym for you.
What kinds of workouts you like to do…
… if you have kids and need childcare …
… whether you like swimming and aquatics classes …
… if you're looking for other group fitness classes.
And so, so much more.
This is precisely why I started my Gym Comparison series! In each article, I take two popular gyms and compare them on price, equipment, classes, pools, childcare, overall vibe, and more. The goal is to help you make the right decision when you have two big gym chains close to your home or work.
In this piece, we'll take a look at Gold's Gym vs LA Fitness.
(And hey, you might want to test out a bunch of gyms and fitness studios in your area before you commit. If so, you'll love a free month of ClassPass — just use my link to get started.)
Let's get going.
---
What is LA Fitness?
LA Fitness is a huge, behemoth of a health club. If you've ever ridden past one while driving, you might have noticed it's about the size of a Walmart.
And for good reason.
These gyms, founded in 1984, are more what I would call a "health club." You can workout there with any kind of equipment imaginable, go for a swim, eat at a cafe, have a personal training session, and more. They're packed with amenities and you could stay there all day if you wanted to.
You'll often pay a premium price to join an LA Fitness compared with smaller, convenience style gyms.
---
What is Gold's Gym?
Did you know that Gold's Gym was founded in 1965 and is a favorite of tons of celebrities (including The Rock aka Dwayne Johnson)?!
You might know Gold's as a bodybuilding gym, and it's true… it does have that reputation for good reason.
But today's Gold's really runs the gamut. They've got quick, convenient, get-in-get-out gyms, and they've got full-sized health clubs, too.
Regardless, don't overlook Gold's based on the 'meathead' reputation. They've got something for everyone.
---
Cost
LA Fitness Cost:  The pricing at LA is relatively straightforward, though it can vary some by location.
Here's the general breakdown of what you can expect:
Around $35 per month gets you access to any LA Fitness location
Around $25 per month gets you access to just one location
Initiation fees may vary, but expect around $100 due at sign-up
Gold's Gym Cost: Pricing at Gold's Gym is extraordinarily complicated to sum up because it varies so wildly from location to location. Not just the price, but membership levels, amenities, and more.
My best tip would be to find your local Gold's Gym and peruse their pricing options to find out for yourself.
Membership tiers are not always the same between branches. Depending on where you live, you might have to choose from:
VIP
Bronze, Silver & Gold
Access, Enhanced, Bootcamp & Studio
Basic & Vintage
And more
Franchise owners with Gold's seem to have a lot of freedom regarding how they do their pricing.
In general, you will probably end up paying around $20-30 per month at Gold's Gym, plus startup and annual fees (which also can vary greatly).
I would say that, in most cases, a basic membership to Gold's is going to be the cheaper option compared to joining LA Fitness. But that's just the beginning. Which gym has the better overall value?
---
Hours
LA Fitness hours: It's rare to find a 24 hour LA Fitness, but most branches have pretty late and early hours.
Most often, these gyms open up around 5am and close at 10 or 11pm most week nights, and may have slightly abbreviated weekend hours.
Check your local branch to see for sure.
Gold's Gym hours: Surprise! Hours are Gold's vary completely depending on which location you go to.
There are more than a few 24 hour Gold's Gyms, and some that are 24 hour during the weekend with late hours on weekends. And a few just keep normal gym hours (open early in the morning and closing around 10 or 11pm).
The only way to know for sure will be to check your local gym and find out what kinds of hours they keep.
---
Equipment
LA Fitness: This place has, in a word… everything.
Plenty of cardio, plenty of strength training machines, and plenty of weights (free weights, racks, dumbbells, etc.)
You'll definitely find what you're looking for here. I'd take a tour before you join, just to be sure (especially if you're looking for something special), but chances are, they've got it.
Gold's Gym: I think there's a myth that Gold's is ONLY for powerlifters and bodybuilders, and that's just not the case.
True, you'll find plenty of strength training equipment here. Lots of power racks, Olympic weights, barbells, free weights, dumbbells, etc.
But you'll also find more than enough cardio equipment at Gold's, plus pretty much everything else you could want.
As always, the equipment will vary by location and you should take a tour to get familiar with what your local gym has.
---
Classes
LA Fitness: This is one of the areas where LA Fitness really shines. If you're into group fitness classes, you'll have quite literally your pick of almost anything you can think of here:
Zumba, yoga, pilates, aquafit, bootcamps, yoga, and a ton more.
All included with your membership (giving it immense value).
Gold's Gym: Yes, despite its reputation as a bodybuilder haven, most Gold's Gyms have plenty of group fitness classes included with your membership.
Depending on your local club, you'll find things like Zumba, BODYFLOW, BODYCOMBAT, Silver Circuit, and various other cardio, strength, and bootcamp style group workouts.
---
Pool/Spa Area
LA Fitness: The majority of LA Fitness studios will have a pool (sometimes even an outdoor one, which is perfect for family memberships), spa, whirlpool, and sauna area. These are generally very nice and well maintained.
Gold's Gym: You'll have to check with your local branch. Some Gold's have pools and spas, others don't, and it usually has a big impact on membership pricing.
---
Showers
Nothing to worry about here.
Gold's Gym and LA Fitness both have great locker rooms and shower areas so you can rinse the sweat off and get on with your day.
---
Childcare
LA Fitness: Here, you can pay a few bucks per-use, or roll it into your membership, and get access to the Kids Klub. There, certified child-care experts will watch your kids for up to 2 hours while you workout.
Gold's Gym: Also has something called the Kids Club (most gyms, if they have childcare, call it the "Kids Club,"… it's weird).
This is usually included with your membership, but since Gold's policies vary so greatly from location to location, I would double check your local branch on this.
---
The Verdict
LA Fitness and Gold's Gym both have a ton to offer. Objectively, if you're looking for a great workout, you'll find it at either place.
When it comes to price, Gold's Gym might slightly edge out LA Fitness in affordability, but that really all depends on where you live and what level of access you want.
In terms of some of the other deciding factors…
You might prefer LA Fitness if:
You want the best group fitness classes around
A nice pool and sauna area is a must
The pricing and membership at Gold's Gym is just too confusing or inconvenient for you
You might prefer Gold's Gym if:
You actually dig the bodybuilder vibe
You can get a good deal price-wise at your local Gold's
You find LA Fitness a little too stuffy and pretentious
(And don't forget to grab your free month of ClassPass — try it and hop around to a bunch of different gyms and studios near you whenever you want.)
Hope this helped!
Still not sure? Check out the rest of my gym comparison guide.