LA Fitness is a franchise box gym that offers an elite fitness club experience at an affordable price.
They have a large variety of cardio equipment, resistance machines, power racks, free weights, dumbbells, and cable machines.
Unlike most box gyms, they almost always have open areas with other fitness equipment such as kettlebells, balance balls, and medicine balls if machines are not your thing.
They even have extra amenities like a wide range of group fitness classes, personal trainers, a pool, a hot tub, and a sauna/steam room.
But does LA Fitness have showers? Let's have a look!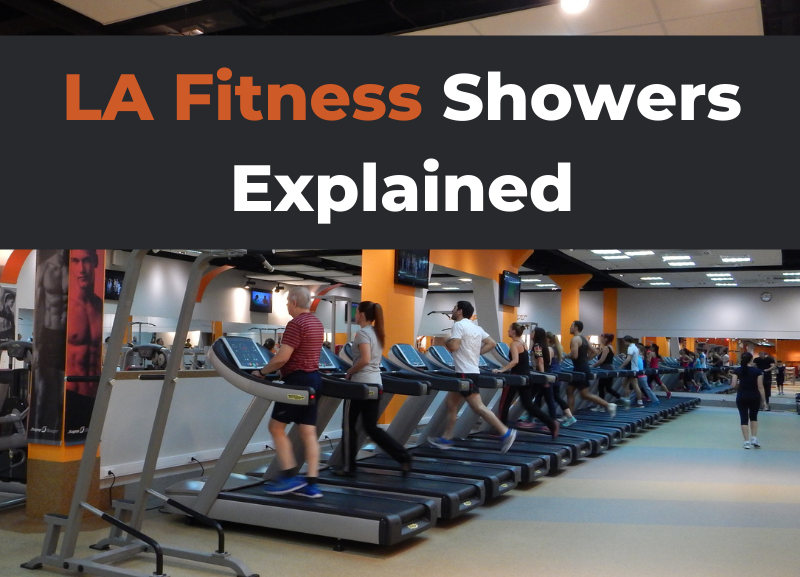 LA Fitness has private showers and clean, spacious locker rooms at every location. Soap is often included via a mounted dispenser inside the shower stalls, but you'll usually need to bring your own towel from home.
Let's learn more about LA Fitness showers, locker rooms, and related policies.
---
Does LA Fitness have showers?
Since LA Fitness is dedicated to a streamlined gym experience, each facility has showers and the associated amenities in each locker room.
To keep your things safe while in the shower, you must bring your padlock for locker use (we'll talk more about lockers in a minute.)
If you are a commuter, having a shower at the gym is an absolute must-have. You'd be surprised, however, that some budget gyms don't have showers!
Showers at the gym can help you save time and, believe it or not, money.
By not going back home after your workout, you will be able to simplify your daily life and save time. You'll save on gas costs, too, which can add up if you work out multiple times per week.
Taking a shower after your workout will also help you recover faster by decreasing the amount of lactic acid within your muscles.
Less lactic acid will decrease soreness and encourage you to keep living an active lifestyle.
Showing at the gym can also boost your mood and motivate you for the rest of the day.
(To learn more about this gym, check out my LA Fitness review.)
---
Does LA Fitness provide soap or shampoo?
LA Fitness does provide soap and shampoo at all locations, usually inside a basic dispenser mounted to the shower wall.
For specific brands or ingredients for allergies, visit or call your local LA Fitness.
---
Does LA Fitness provide towels for the shower area?
Some LA Fitness clubs provide small sweat towels, but they are usually not made for the shower.
LA Fitness recommends that, if possible, you bring a towel from home for your convenience and comfort.
There are also options for you to purchase a LA Fitness Brand bath towel at each location.
In addition to towels, they also carry other workout gear like breathable shirts, athletic shorts, gym bags, and headgear.
---
What are LA Fitness showers like? (Description, photos & more)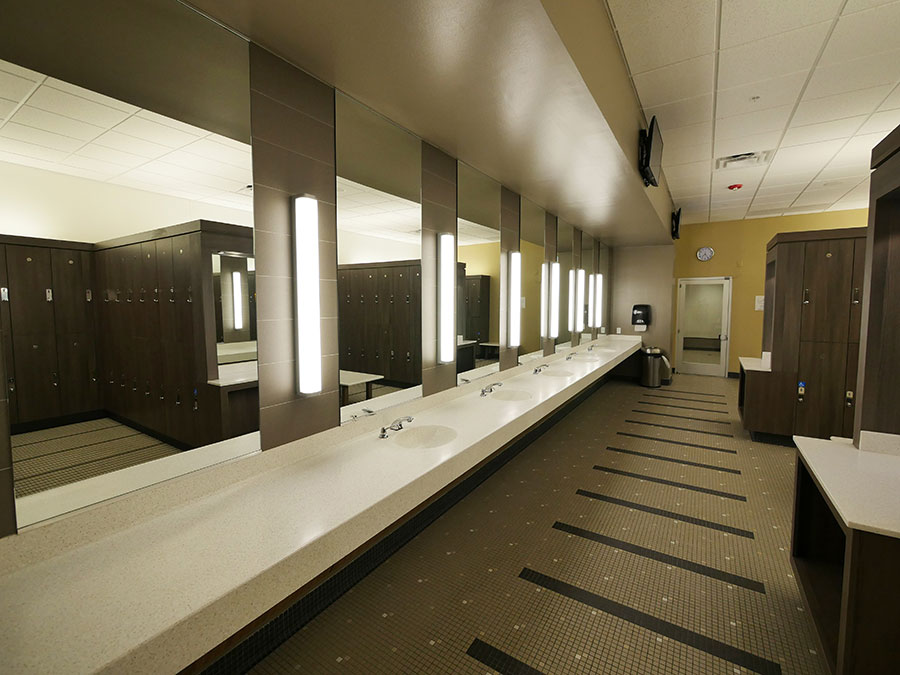 LA Fitness offers shower stalls equipped with shampoo and a slightly moveable showerhead.
Although size varies per location, most stalls are around 48″X36."
Shower curtains are inside the lip of the stall, so you will have your privacy and won't have to worry about the curtain flying up or not covering you all the way.
Different locations have varying tile designs, but they are almost always blue, white, and gray with a little bit of orange.
In addition to the comfortable shower stall size, the colors make the showers look more open, so you won't feel as cramped or closed in.
Just a few feet away in the locker area, there is a blend of 60 or more half stature and full stature lockers, each with at least one shelf.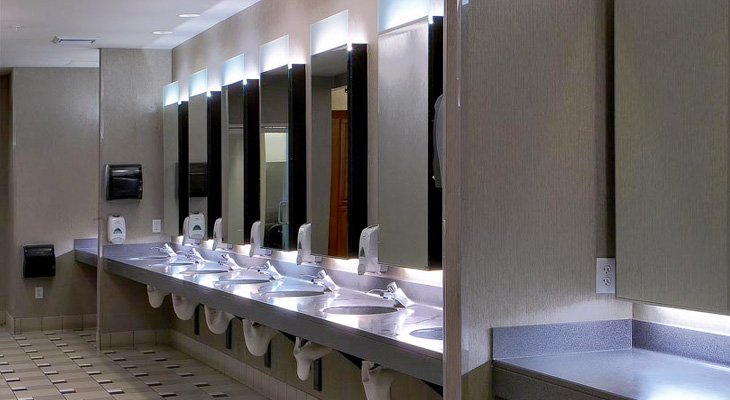 They also have fixed benches in the locker area.
LA Fitness showers have a strong reputation for being spacious and are cleaned multiple times a day in most cases.
Long-time members say that there is seldom an odor or any strange substances lurking around.
There are no shower rules on the LA Fitness website, but you can visit or call your local LA Fitness to get them straight from a staff member.
If you want more detailed information about showers and locker rooms, you can have a free tour of your local LA Fitness facility.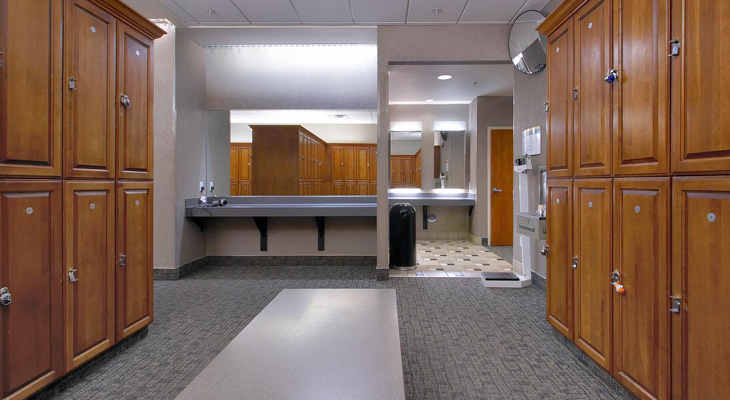 ---
Wrapping Up
LA fitness showers are convenient, clean, and private. They even provide basic soap and shampoo, if you need it!
Better yet, LA Fitness is known for spacious and modern locker rooms. They're a comfortable place to get changed before and after your workouts.
What more can you ask for?
That's just one aspect that makes LA Fitness my favorite mid-range gym. Fore more, check out:
Hope this helps!