If you're looking to join a gym, you're inevitably going to be tempted to turn your attention toward the big brand names.
Planet Fitness and 24 Hour Fitness are just some of the franchises you can consider joining.
Those places certainly have their benefits, but if you live in North or South Carolina, you have another option at your disposal that's worth your attention.
02 Fitness is a fairly small gym brand, but there are some perks you don't want to ignore. Right now, there are only 17 locations spread out across the two states, but you never know what might happen in the future.
But is 02 Fitness worth it? Is the gym any good, and is it worth the price? Here's a full 02 Fitness review.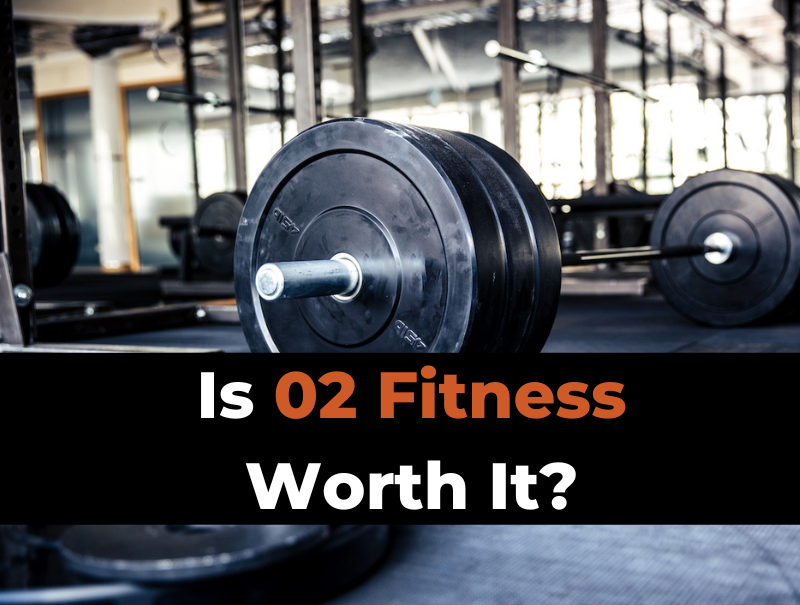 02 Fitness is a mid-range gym in terms of cost. Most people should be able to afford it, and you get a good selection of amenities with the price. Not only do you gain access to all of the equipment, you can also sign up for as many classes as you want.
Depending on the location you look at, you may even get an indoor pool and/or sauna. The price varies by location, so you'll have to call the one you're interested in to see precisely how much you can expect to pay.
Here's a detailed breakdown of what you get with an 02 Fitness membership as well as real reviews from members mentioning the pros and cons.
---
How much does 02 Fitness cost?
There are quite a few 02 Fitness locations, and the price will vary depending on which one you sign up for.
In general, most people can expect to pay between $35 and $50 per month to use the facility and all of its amenities.
There's also a one-time initiation fee of $25, but you may be able to get a discount on this depending on whether the location is running a promotion (and depending on how well you negotiate).
You can also find more savings by signing up multiple people. The more memberships you sign up for, the greater the savings.
You also never know what kind of deals you can get from your profession. While perusing a location's Yelp page, I found one person who said she was able to save $5 per month on a membership because she was a teacher.
It never hurts to ask, so bring it up with your nearest location to see what they can do with you. 
Regardless of what deals you get, you definitely want to take advantage of the gym's 21-day free trial.
You get access to all of the equipment you would get with a regular membership, and for three weeks, you can just go to town.
---
02 Fitness equipment, features & amenities
A membership to 02 Fitness is on par with what you might find at most mid-range gyms like 24 Hour Fitness or Anytime Fitness.
But how good is the gym itself?
Equipment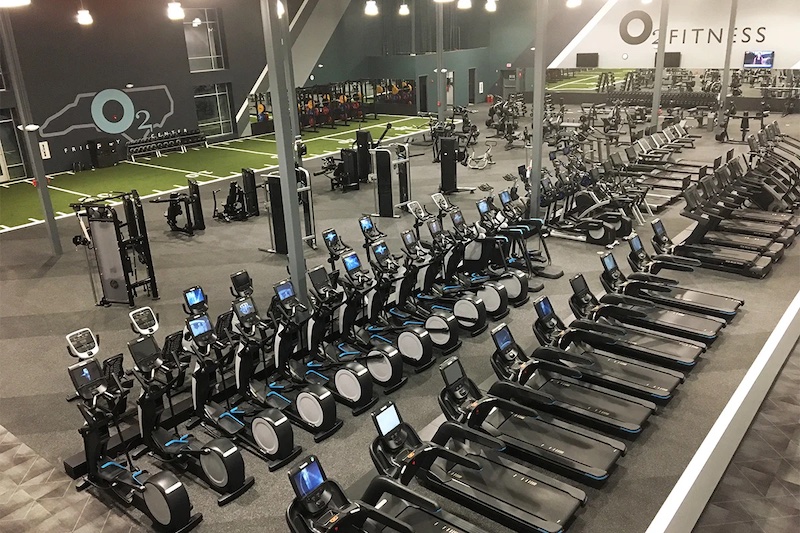 You always want to check with your specific location first to see what kind of equipment's offered. 
No two gyms are alike, even within the same franchise.
02 Fitness is no different, so utilize that 21-day free trial wisely to see what the center nearest you truly has to offer. 
For the most part, you'll find all of the usual culprits here, including:
Cardio machines
Functional training equipment
Free weights
Weight lifting equipment (power racks, barbells & more)
Group Classes
One great aspect of an 02 Fitness membership is that you get access to every class the gym has to offer. No paying extra here!
And there's a massive array of classes with first-class instructors to guide you through your journey. Here's how you can participate:
Strength Training: Utilize body weight exercises, bands, and weights to build muscle and increase your overall strength.
Cycle: Burn calories through intense cycling sessions.
Cardio: Use high-energy motions to enhance your overall fitness.
Metabolic Conditioning: Focus on strength while improving endurance.
Mind and Body: Focus on breathing while moving to center yourself.
Many people should be pleased to here that 02 Fitness also provides classes designated for seniors and children.
Those demographics may otherwise have a hard time finding opportunities to break out a sweat, but 02 Fitness makes it accessible for people of all ages.
Pool & Spa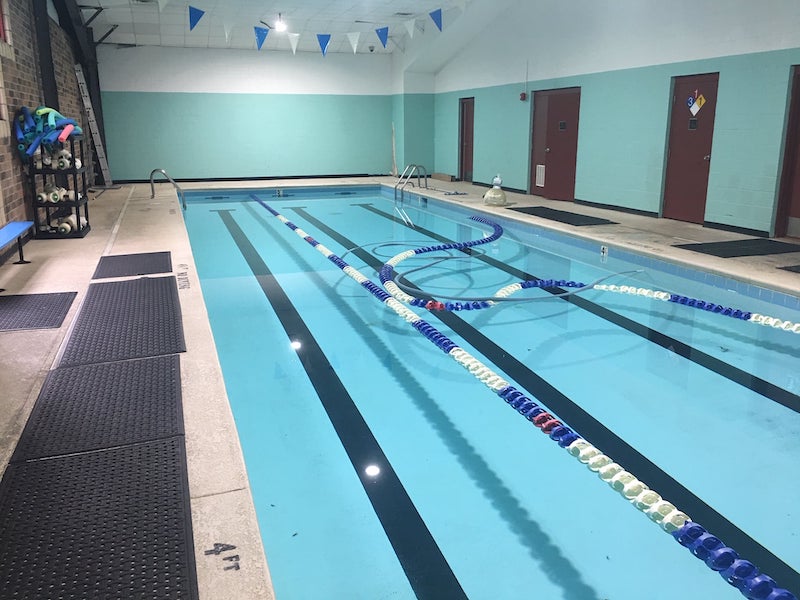 Depending on the location, some 02 Fitness gyms do come with indoor pools, saunas, steam rooms, and HydroMassage accessories.
Again, this is something you'll have to check with on your own to see what the closest one to you has to offer.
Three-lap pools seem to be standard, but you'll have to get in your laps when you can.
Some reviews mention how the pool occasionally gets rented out for events, so you may not be able to access the pool when you want depending on what's going on.
Child Care
You can add a Kids' Club membership to your plan for only about $10 a month extra depending on location.
With this plan tacked on, you can leave your kids between the ages of 1 and 12 for up to two hours at any location, or up to one hour for infants less than one year of age. 
Daily activities are provided so that your youngsters are kept occupied while you work up a sweat.
Or your kiddo can exercise, too, in one of 02 Fitness' kids workout programs where children not only get healthier; they also have fun.
Other Amenities
02 Fitness has a slew of other amenities to offer, including:
Lockers
Functional training turf
Special events
High-speed WiFi access
---
What real people are saying (reviews)
Real North and South Carolina residents haven't been shy about letting their opinions of 02 Fitness known.
Here are some general trends you'll see when you look the place up on Yelp or Google.
Pros
Higher-End Gear
Many people rave about how nice the equipment is.
Everything's modern, and you'll be hard-pressed to find anything broken down at any location.
Classes
At many other gyms, you have to pay extra to go to a class on top of your monthly membership.
Everything's all included at 02 Fitness, and people love being able to drop by any class without worrying about the price tag.
Cleanliness
Apparently, 02 Fitness gyms are kept immaculately clean. The staff does a good job of keeping everything in tip-top shape.
Cons
Difficulty canceling
Multiple people I found on Yelp had issues with their canceling a membership. They had paid for a membership in advance, but when they moved out of the state, they had issues getting their money back.
Buyer beware if you sign up for a year-long membership in advance.
This, FYI, is a common complaint at most big box gyms.
---
Wrapping Up
So is 02 Fitness worth it?
For people living in North and South Carolina, it's another stellar option among the usual selection of gyms. It's neither the cheapest nor the most expensive place around, but people seem to love the value you get with a membership.
The customer service, especially when it comes to canceling, could be better, but outside of that, it's worth a visit.
If nothing else, you can sign up for a 21-day free trial to see what it's all about for yourself. You don't have to put any money down, so you can see if it's right for you before committing.
See more gym comparisons here, including a quick-look chart, gym vs gym breakdowns, and gyms ranked by amenities, and don't miss:
Hope this helps!