Going to the gym for the first time in a while can feel intimidating.
You may not know what equipment to use or how much you should spend.
Of course, the answers to those questions will vary depending on the person. You first need to decide what you hope to gain and what you can reasonably budget.
Fortunately, there are gyms out there that understand the challenges with signing up for a new gym membership and actively seek ways to make the experience more accessible.
That's why many people should consider the advantages of Fitness 19. It's a small gym chain with over 100 locations found across the country, best known for keeping its memberships affordable.
But is Fitness 19 worth it? Here's a full review.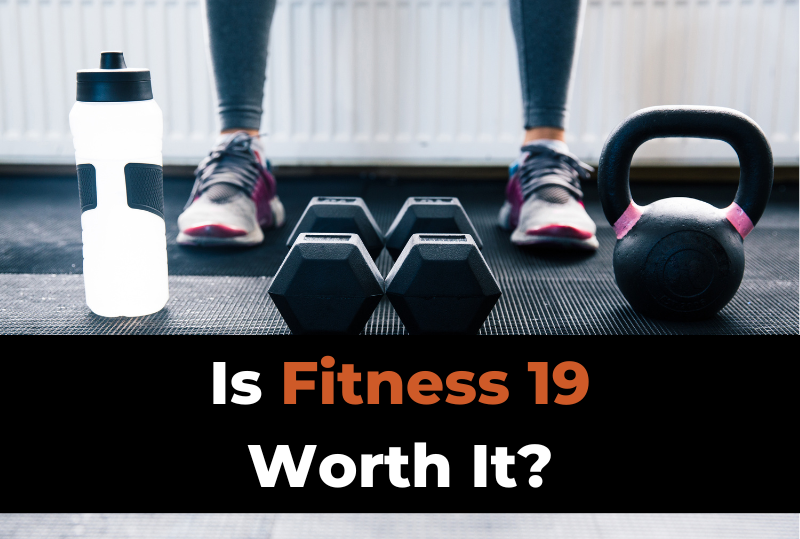 For many people, Fitness 19 may be the cheapest gym option near them. While prices vary by location, some spots have memberships as low as $10/month. If all you need is some basic equipment and a good assortment of classes, you may be able to find that it's the perfect gym for you. If you're looking for high-end amenities like pools, child care, or sporting courts, you'll want to look elsewhere.
Here's everything to know about Fitness 19 so that you can sign up today.
---
How much does Fitness 19 cost?
The great thing about Fitness 19 is that it strives to give people an affordable gym experience.
The exact amount you can expect to pay depends on the exact location you sign up for.
Prices and additional fees can vary substantially depending on location. For example, the gym in Buena Park, California has a basic plan for $17.99/month after a $19 enrollment fee.
Meanwhile, the Houston, Texas location has a plan that's only $10/month after $99 down.
And that's not even getting into all of the various tiers.
Different locations offer different amenities, and you can gain access to them by signing up for a higher tier.
To make sure it's a good fit for you before throwing down any money, you can sign up for a free guest pass at any location online.
You'll have access to all of the facility's amenities, so you can get a feel for the place to ensure it's optimal for your needs.
Plus, many Fitness 19 gyms allow for month-to-month payment plans.
That means you don't have to commit for months on end if you don't want to. This makes it easy to cancel a membership if you decide to quit for any reason.
---
Fitness 19 Equipment, Features & Amenities
All-in-all, Fitness 19 is pretty affordable compared to the average big box gym — which usually run about $30-50 per month.
But what does your hard-earned money get you once you walk in the door?
Equipment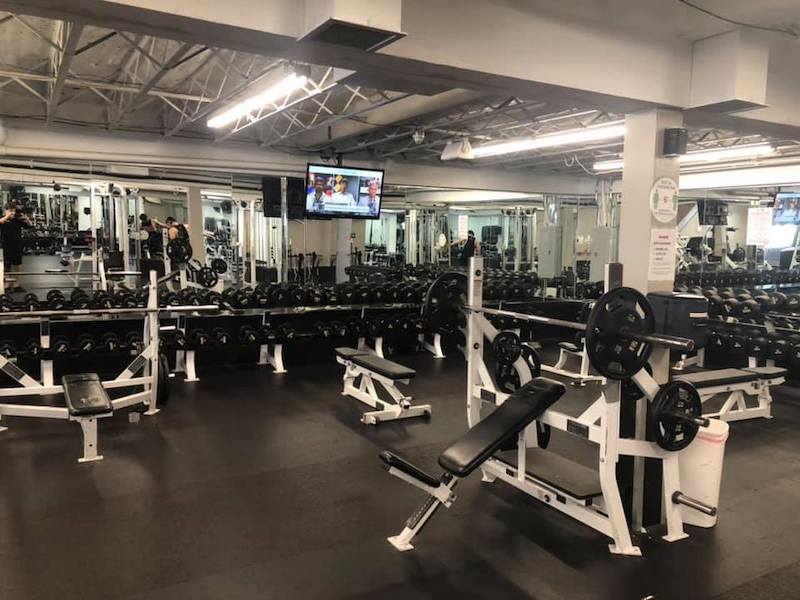 Fitness 19 has all of the usuals you have come to expect out of a gym.
There are plenty of cardio machines (like treadmills, ellipticals, and StairMasters), plus a complete weight training area.
You'll find full power racks, benches, and heavy dumbbells here.
Some locations even have functional training equipment like TRX straps.
Group Classes
For a budget-friendly gym, Fitness 19 really shines when it comes to group classes.
The exact classes will vary by location, but some of the options you have at your disposal include:
Aerobics
Yoga
Boot camp
Zumba
HIIT
Body Sculpt
Kickboxing
Pilates
And so much more!
If group training appeals to you, make sure your membership includes classes before you sign up. In certain locations, not all membership tiers will include every amenity.
Personal Training
You can benefit from the expertise of professionals in more ways than one.
Fitness 19 allows you to sign up for personal training. This offers you one-on-one instruction with a talented staff member who can show you the ropes and keep you motivated until you reach your goals.
Be prepared to pay an extra fee for this amenity, as well.
Other Amenities
Aside from that, there are certain amenities you may only get at certain gyms.
This can include a HydroMassage station where you can relax your muscles after an intense workout.
It's a great way to destress and collect your thoughts.
Fitness 19 does not appear to have pools or child care at any locations as of this writing.
---
What Are Real Members Saying (Fitness 19 Reviews)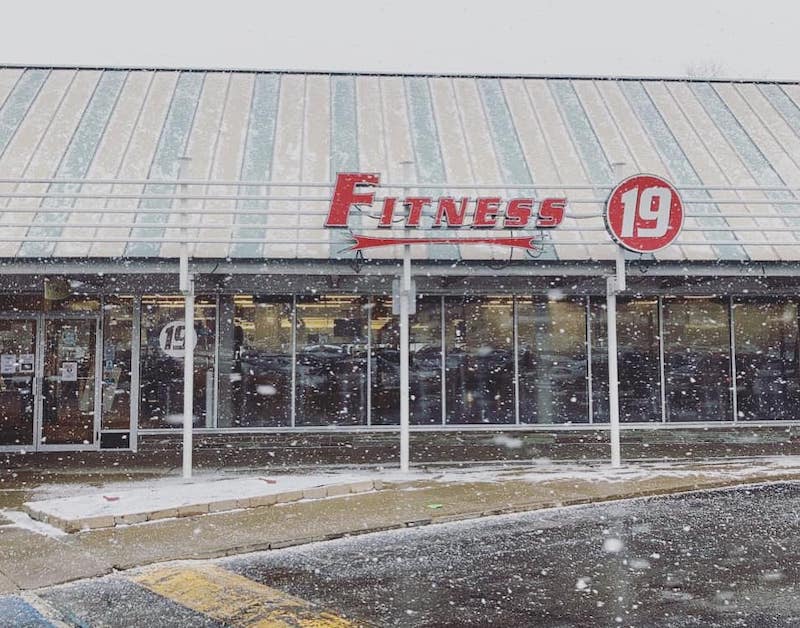 When you go to the Fitness 19 website, you'll find plenty of hand-picked reviews from people who rave about the gym.
However, you really need to go to third-party review sites to get a better idea of what the general consensus about a place is.
Based on Yelp and Google, the overwhelming response is that Fitness 19 has a great assortment of equipment to help you get the workout you need.
For the Camarillo, California location, one user praised the cleanliness of the gym and the group classes.
This is an awesome gym!!! They have all the basics (and then some!) at the lowest prices in town. Equipment is current and well maintained, locker areas are "no frills" but adequate and clean, the staff is amazing, parking is free and plentiful and they have a full schedule of great Group Fitness classes.
Others seem to think that the gym lacks in some basic amenities, but at the price point you typically get it's hard to complain.
Here's one such review from Grand Rapids, Michigan:
There are a number of classes offered during the week and plenty of televisions to stare at. And for $10 a month, I don't need showers.
No showers? Again, the one nearest you might be different, but that may be a deterrent for some potential members.
Still, seeing how some are priced as low as $10/month, it's hard to beat.
After all, the more amenities the more you can expect to pay. Naturally, the locations that offer HydroMassage will cost a bit more and may cost closer to $20/month.
It's all a matter of what you value most out of your gym membership.
---
Wrapping Up
Fitness 19 has over 100 locations found in a variety of states, including California, New York, Texas, Illinois, and many others.
The gym chain seems to abide by the philosophy that working out should be accessible for everyone. That's why it's on the cheaper side.
For the most part, the only other gym chain that's really comparable is Planet Fitness.
As long as you don't need a ton of fancy bells and whistles, Fitness 19 can be a great option for enhancing your overall health. It's well worth a free guest pass to try it out!
Here are some other gym reviews to check out:
Hope this helps!