If you live in select states such as Georgia, Maryland, or Missouri, you have likely seen a OneLife Fitness in your area.
This franchise is relatively small in numbers, but in terms of quality? It's one of the best around.
You'll find plenty of high-end equipment here, and OneLife Fitness also has some essential amenities for members, like an indoor pool and childcare services.
However, if you commute to work after exercising, you know the importance of showers. 
Having a shower at the gym will save you time and money, giving you the chance to commute right after leaving the gym. Before signing up for a membership, you likely want to know:
Does OneLife Fitness have showers?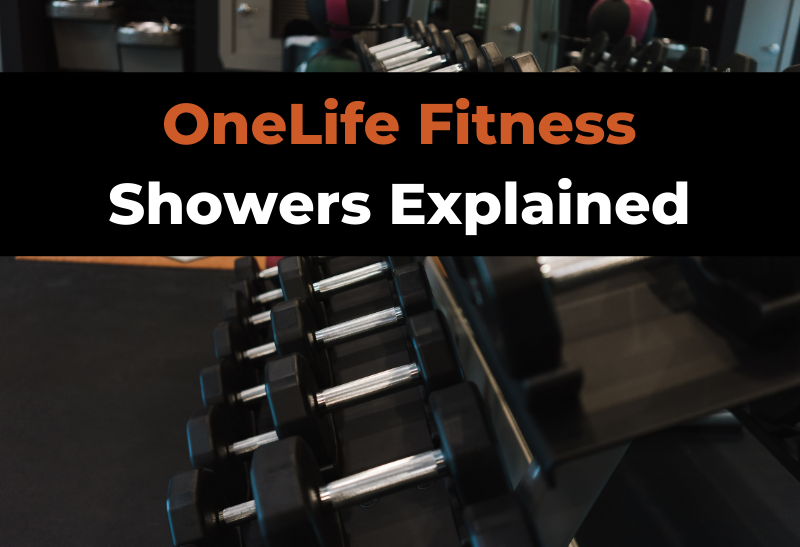 OneLife Fitness provides state-of-the-art amenities that include private showers in the locker rooms. The locker rooms in OneLife are clean, spacious, and luxurious–offering the perfect place to get ready for your workday. There are saunas, whirlpools, and hydro-massage amenities at select locations, along with private showers.
If you want to learn more about the showers, locker room, and other amenities at OneLife, keep reading further.
---
Does OneLife Fitness Have Showers?
While OneLife is a smaller gym franchise, its amenities and features are among the best in its price range.
For around $45 per month, you can get access to a large selection of exercise equipment and amenities. 
Included in the many amenities at OneLife Fitness are private showers in the locker rooms. These showers are available for all members, giving you a chance to wash off the sweat from your intense workouts. 
Even if you're not commuting into the office after your workout, a quick shower is still a good idea — sweat can clog pores and encourage bacteria on the skin. This bacteria can cause conditions like acne, dermatitis, and psoriasis to worsen. 
If you don't wash your hair after sweating, the bacteria can clog your hair follicles and cause fungal infections. The length of your shower doesn't need to be long either, with a few-minute rinse getting the job done. 
There's also some evidence that a hot shower right after a workout can improve your recovery and have you ready for your next workout even sooner.
---
Does OneLife Fitness Provide Soap or Shampoo?
OneLife Fitness does provide soap in the private showers. The soap will typically be on a dispenser attached to the wall. Unlike other gym franchises, the soap is premium quality and has a pleasant scent. 
However, there is only one dispenser inside of the showers. The dispenser will provide a 2-in-1 shampoo and body wash, which isn't ideal for some members.
OneLife Fitness showers have a soap holder for members to bring their toiletries as well. 
If you have sensitivities to certain ingredients, you can speak to your local OneLife Fitness to learn more about the formula.
I would recommend bringing your soap and shampoo if you are worried about the quality of the soaps. 
---
Does OneLife Fitness Provide Towels For The Shower Area?
OneLife Fitness has a towel service, but it is only available for members with a Premier membership.
You will get access to freshly cleaned towels that you can use as a Premier member after your shower. 
If you have a Basic membership, you will need to bring your towels for the shower area.
Fortunately, the price difference between a Basic and Premier membership is only around an additional $10 for members. 
(The towel service also comes in handy at the OneLife Fitness pool.)
---
Photos & Description of OneLife Fitness Showers
The showers and locker rooms at OneLife Fitness gyms are among the best out of any mid-level gym franchise.
OneLife emphasizes its locker rooms and aims to create a spa-like atmosphere for members.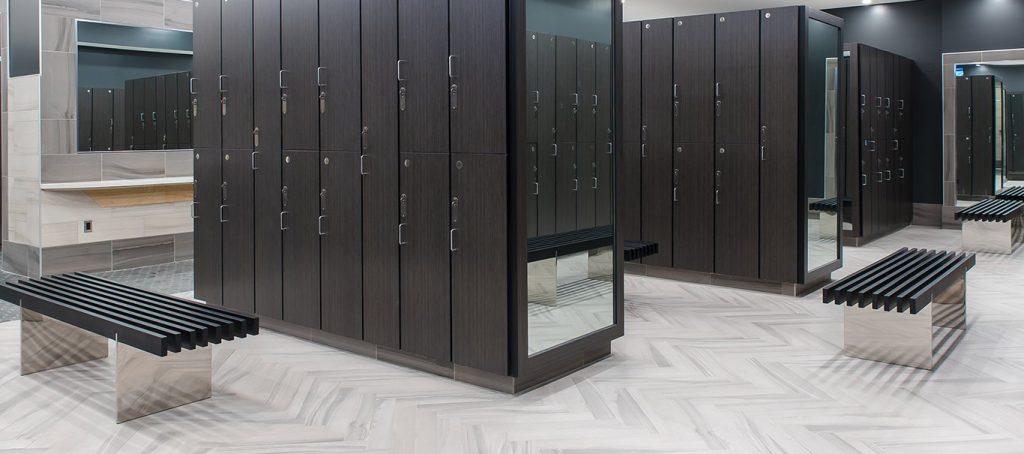 Showers at OneLife Fitness are designed with luxury tile and include a removable shower head that you can hold. Unlike other gym showers, the private showers also have a lockable stall door along with the shower curtain. 
This added privacy is an excellent touch for members who are typically nervous about showering at a public gym. Inside the OneLife Fitness shower stalls is also a clothes hook, allowing you to hang your clothes, so they don't get wrinkled.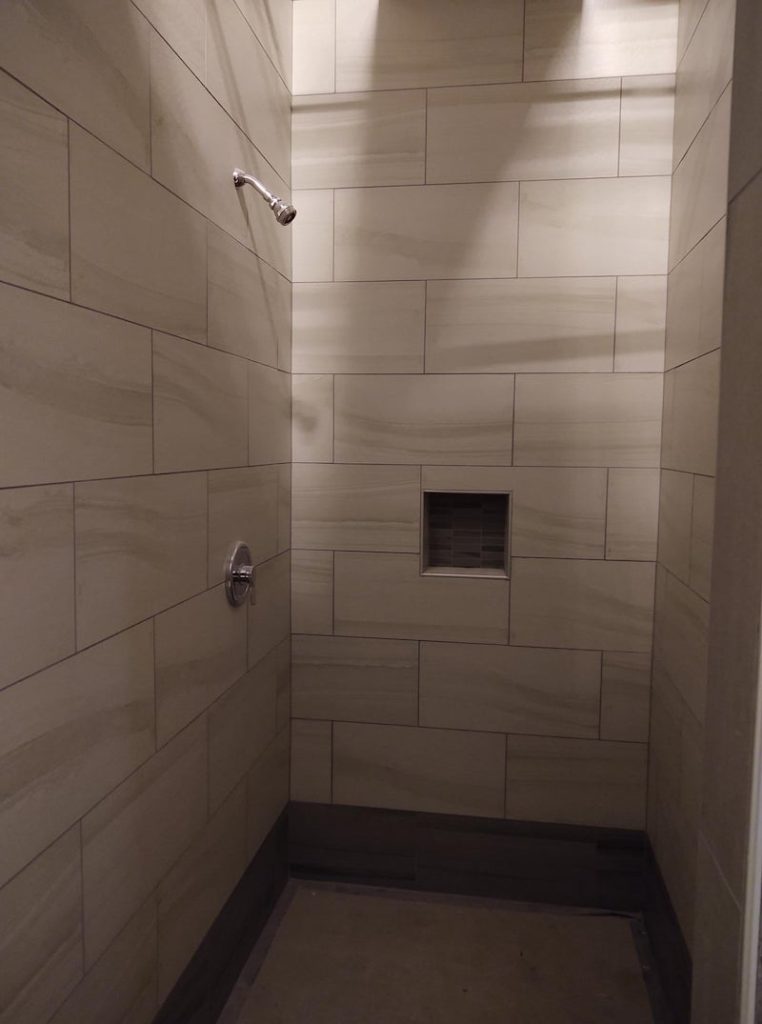 There are also handicap-friendly shower stalls that have a stall that is wheelchair accessible and has a shower chair.
Handicap-friendly shower stalls also have handrailing that the member can use for stability. 
The locker rooms at OneLife have a similar design, with tan tiling and white accents on the walls. This color scheme provides an open design that reduces the feelings of showering in a cramped stall.
As you walk outside the private showers, you will be met by the dozens of available lockers to store your items. The lockers at OneLife Fitness are pretty spacious, easily storing a gym bag or backpack.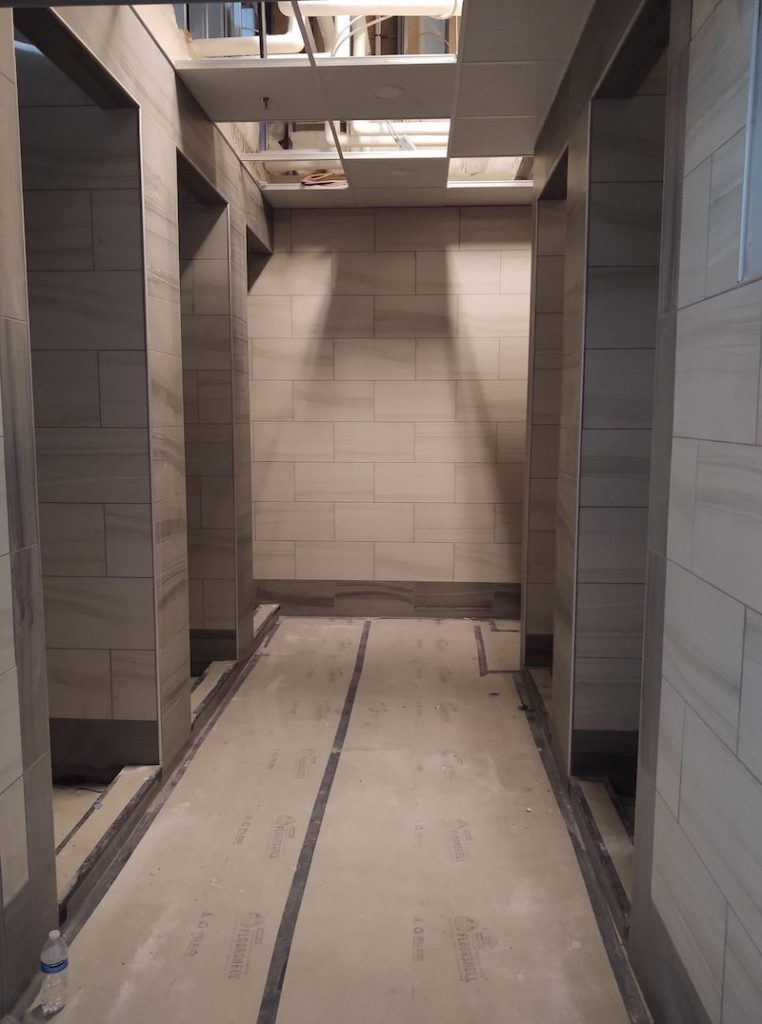 In the locker area are bench seats that you can sit on while putting on your work shoes and starting your day right. Most locker rooms areas also have a hairdryer for their members to use in front of the mirrors.
The locker rooms and showers at each location are different, so your best bet is to take a tour or even try a free day pass to test out the facilities before you join.
---
Wrapping Up
If you are lucky enough to live in a state with a OneLife Fitness location, you should visit them.
All locations have a fantastic locker room with private showers and spacious lockers for their members. 
The showers come with added privacy with a stall door and complimentary soap dispensers for you to use. For Premier members, you have access to a towel service that will provide added convenience for your mornings.
Give OneLife Fitness a try. Working out at one of their locations will start your day off right before your commute to work. 
For more guides, check out:
Hope this helps!