For some people, a hot shower after a gym workout is a luxury. It relaxes you, soothes aching muscles, and gets you ready for the next part of your day.
For others, it's an absolute necessity: If working out before work or any other event, you'll need a place to clean and freshen up.
If you're looking to join an all-hours gym like 24 Hour Fitness, it's important to know if you'll be sacrificing any amenities in exchange for the extra access.
So does 24 Hour Fitness have showers?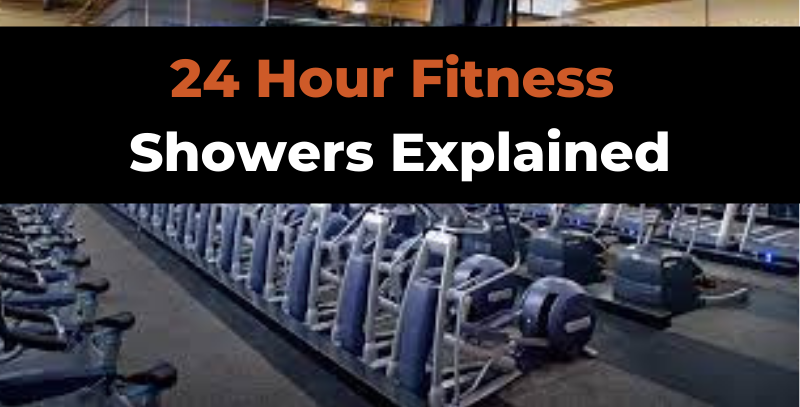 All 24 Hour Fitness locations have clean, roomy, private showers. Better yet, the locker room area is open all day and night, so you can freshen up even after a late night or super early morning workout. You'll want to bring your own towels and toiletries, though, since they usually aren't provided.
Let's take a closer look.
---
Does 24 Hour Fitness have showers?
Yes, 24 Hour Fitness clubs have showers at each and every gym location.
The showers here are available any time the gym is open — which is basically all the time!
(Some clubs may have limited hours or be closed on certain holidays, but other than that, this gym is open 24/7.)
Showering after a workout at 24 Hour Fitness, or anywhere else, offers a ton of benefits.
Specifically, it helps lactic acid leave your muscles, reducing soreness and helping you get ready for your next workout sooner. If you're brave, try a cold shower — they can be even more effective in some cases!
---
Does 24 Hour Fitness provide soap or shampoo?
Some 24 Hour Fitness centers offer toiletries like soap or shampoo.
Typically, these are available in wall-mounted dispensers inside each shower stall.
The products offered at 24 Hour Fitness vary, but don't expect high-end luxury soaps. You'll only find those at elite clubs like Life Time or Equinox.
Your best bet, especially if you have sensitive skin or any worries about germs, will be to bring your own toiletries.
---
Does 24 Hour Fitness provide towels for the shower area?
24 Hour Fitness used to provide towel services, but at many clubs, the amenity has been discontinued entirely.
Needless to say, members aren't happy about this — there's even a class action lawsuit brewing over the removal of an advertised amenity without any sort of discount or refund.
Amenities vary by location and are likely to change at any time, but your best bet will be to bring your own towel to 24 Hour Fitness.
(However, you can purchase one in the lobby at most clubs.)
---
Photos & Descriptions of 24 Hour Fitness Showers
Alright, so you know that 24 Hour Fitness offers 24/7 access and private showers.
But what are the showers actually like?
Expect private showers at 24 Hour Fitness with either curtains or fogged glass doors.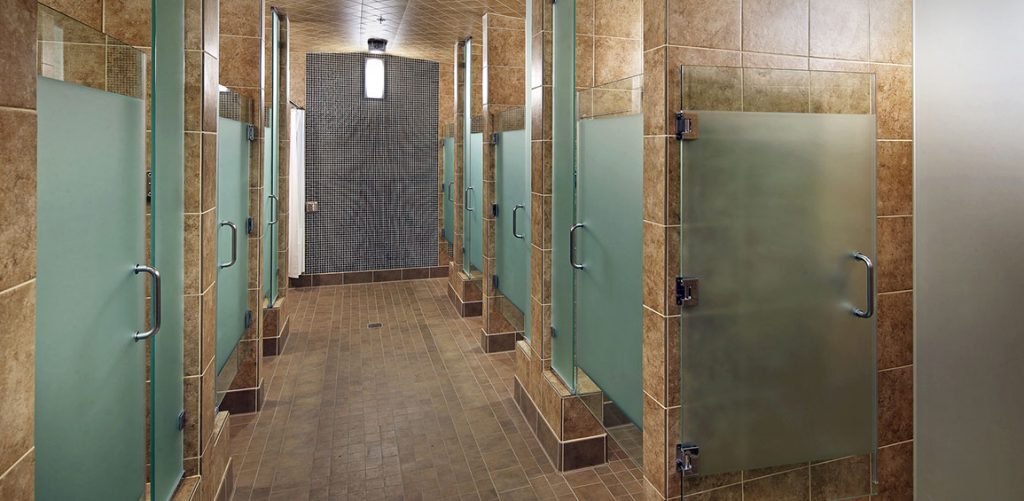 Stalls are spacious and well-cleaned at most locations. However, this can vary greatly depending on where you join. Definitely tour your local club before signing any contracts!
The rest of the locker room area looks like what you'll find at most mid-range gyms.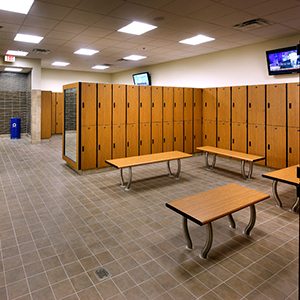 Wooden changing benches sit on open tile floors. You'll also find mirrors and wooden locker cabinets, though you'll want to bring your own lock from home to secure your items while working out.
It's not fancy, but it gets the job done!
Considering that many budget gyms, surprisingly, don't offer showers or even full locker rooms in some cases, commuters will do great at 24 Hour Fitness.
---
Wrapping Up
24 Hour Fitness is a terrific mid-range gym, and compares to clubs like LA Fitness or Anytime Fitness.
(Check out my full 24 Hour Fitness review here.)
The 24 hour access is a huge perk for anyone with a busy or unpredictable schedule, and you can rest easy knowing that you can shower here any time of day or night.
The showers aren't luxurious by any means, but are spacious, private, and clean.
For more, check out:
Hope this helps!