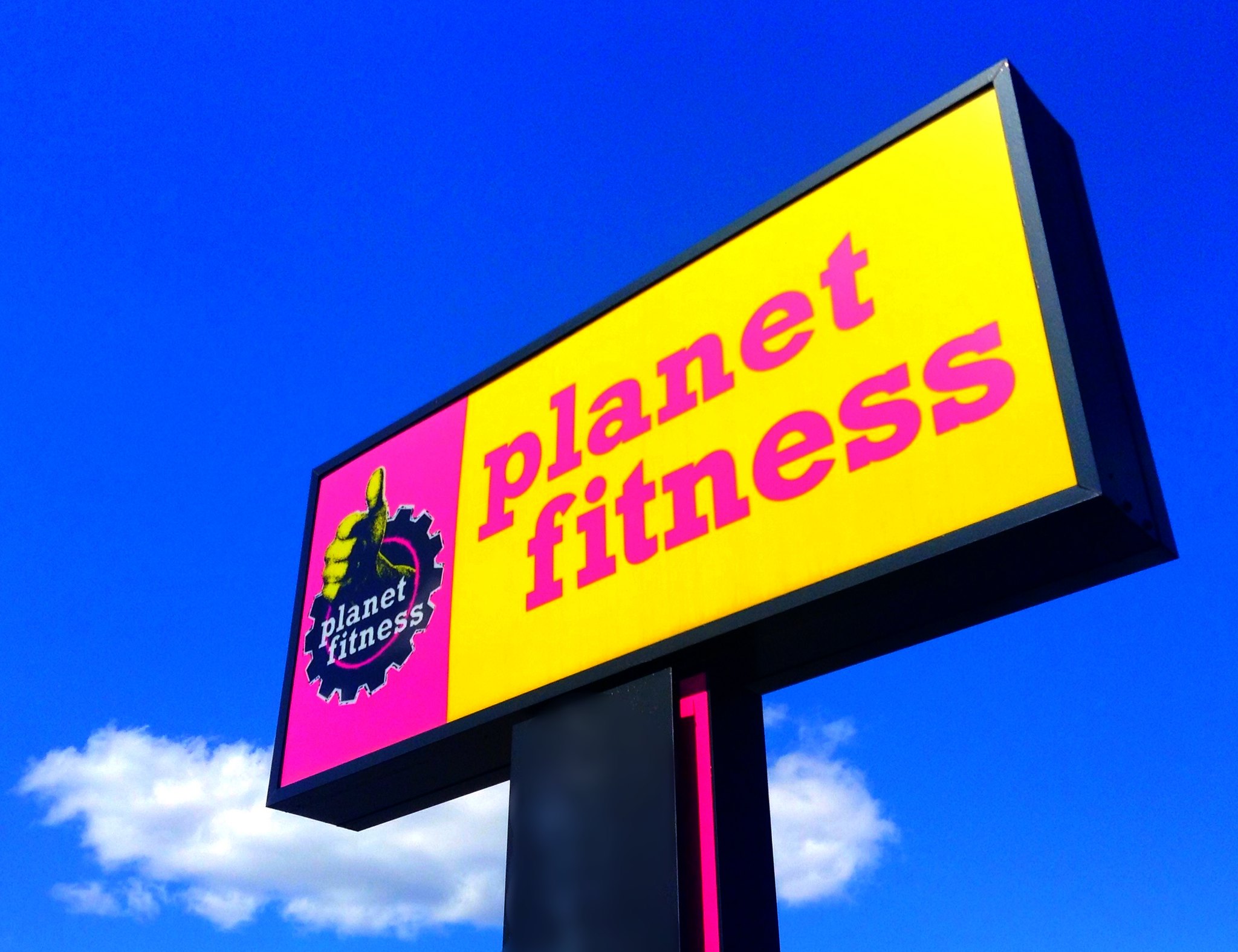 Looking to choose between a couple of local gyms?
Chances are you have a Snap and a Planet Fitness nearby.
They're two of the most common, most convenient, and most affordable gyms around.
But what's the difference between Snap vs Planet Fitness?
In this post, we'll break it all down.
The difference between Planet Fitness and Snap comes down to cost and amenities. Planet Fitness is cheaper by far, while you may find a more diverse equipment selection and group classes at Snap. Snap, however, is missing some key amenities at some locations… like showers!
I recommend touring both to see which one better suits your needs.
---
What is Planet Fitness?
Planet Fitness is probably the most popular and ubiquitous gym in the United States.
You'll find them on practically every corner a la Starbucks! There are over 2,000 Planet Fitness locations worldwide — 2,039 as of this writing.
Planet Fitness is famous for a couple of things:
The ridiculously cheap basic membership (we'll get to that shortly)
Their "No Judgment" vibe that caters to gym beginners
Oh, and you'll also recognize Planet Fitness from their signature purple and yellow branding.
---
What is Snap Fitness?
Snap Fitness is a convenience gym very much in the mold of Planet Fitness, which is why it's common to compare or choose between them.
There are about 2,000 Snap Fitness locations (just a shade fewer than Planet Fitness) and they're usually small in stature.
Don't expect to find a ton of frills here but you'll get plenty of equipment included with your membership.
These are "pop in and pop out" gyms, perfect for a mid-day or after-work workout at a relatively affordable price.
---
Cost
The cost of a gym membership is one of the most important factors in your decision.
Most national gym chains will cost somewhere around $40-60 per month, with high-end chains like Life Time or Equinox costing over $100!
Thankfully, neither Snap nor Planet Fitness will totally destroy your budget — however, there is a big price difference between the two.
Planet Fitness
Your basic individual membership to Planet Fitness generally starts at $10 per month.
You should expect to pay a startup or initiation fee at some locations, though those fees can vary drastically and can sometimes be negotiated down.
You may also have the option to go month-to-month with Planet Fitness for $15 per month, and you can get the Planet Fitness Black Card (hydro-massage, tanning, etc.) for about $20 per month.
Overall, Planet Fitness is known as the most affordable gym for a reason.
Snap
Though Snap is known as a convenient, budget-friendly gym, it comes in at a higher price point than Planet Fitness.
Your individual membership will likely cost $35-40 per month along with startup and annual fees, depending on the location.
You may be able to negotiate this down, and you can often get a cheaper rate by joining up for a longer commitment and pre-paying up front.
The edge here clearly goes to Planet Fitness. If you're concerned about working out on a tight budget, PF will be your best bet to not break the bank.
---
Hours
Both Planet Fitness and Snap, generally, offer 24/7 access to members.
Most likely, you'll get a key fob or access card to let yourself in during non-staffed hours.
That's part of what makes them such famous "convenience" gyms.
When you're too busy to workout because you work too much, being able to squeeze in a super early workout or a late night session can mean the difference between getting fit and not.
In full disclosure, neither Planet Fitness nor Snap is what I would consider a "great" gym, but I admire how both make fitness accessible to more people.
---
Equipment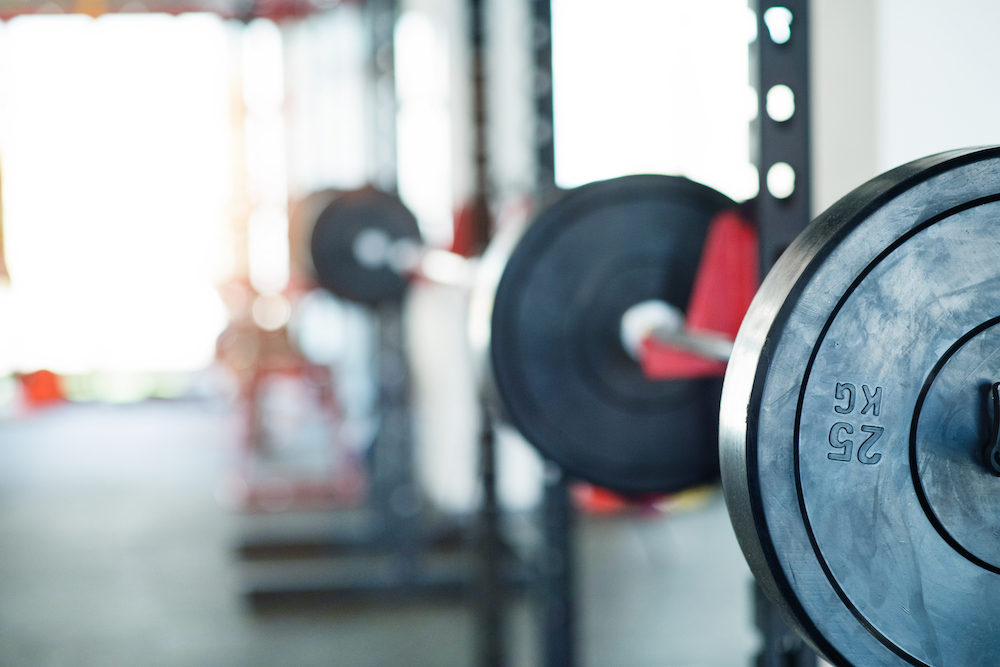 Once you've figured out your budget, the next thing to consider is whether each gym has what you need for your workout of choice.
Let's take a look at the equipment at Planet Fitness vs Snap.
Planet Fitness
Planet Fitness is known as a cardio mecca.
You'll find tons of:
Treadmills
Rowing machines
Stair machines
Bikes
And more
Planet Fitness also has no shortage of resistance machines like the pec deck, bicep curl machine, chest press, and more.
What you won't find here is serious weight lifting equipment outside of some light dumbbells.
Planet Fitness famously doesn't allow deadlifts (or even the overhead press at some locations!) with barbells, and will almost never have full power racks with free weights.
If you're serious about lifting weights, stay away from Planet Fitness. But if you're more into cardio and some light resistance work, this might be the place for you.
Snap
The equipment at Snap is hit or miss and really depends on the location.
You'll want to visit your local branch before you join to see precisely what they have to offer.
Some Snap locations are bigger than others and have full weight lifting set ups (power racks, barbells, Olympic weights, etc.).
Others are smaller and only have a handful of cardio machines and a small resistance circuit.
Planet Fitness is bigger overall and will have more quantity of equipment, but if you're looking for affordable, 24/7 access to lifting equipment, check to see if your local Snap might be the better choice.
---
Classes
Here is where Snap begins to gain the upper hand on Planet Fitness.
For many people, group classes are one of the most motivating aspects of joining a gym. You can try out different kinds of workouts, get expert instruction, and make friends. It's great!
But not all gyms offer classes.
Planet Fitness
Planet Fitness, for example, does not typically offer group classes.
There are some beginner courses available at Planet Fitness where an instructor will demonstrate a basic workout circuit using the gym equipment, but you won't find yoga, Zumba, pilates, or spin here.
Snap
Some Snap locations offer group classes with your membership.
Since Snap is a smaller gym, expect just 1-2 classes per day (if your location offers them at all), but you should be able to take the occasional yoga, Zumba, pilates, Silver Sneakers, or bootcamp class at Snap for no extra fee.
(Learn more about gyms that have classes here.)
---
Pool/Spa
Unfortunately, neither Planet Fitness nor Snap offer pools, hot tubs, spas, or saunas.
(See a full list of gyms with pools here.)
---
Showers
You may or may not want to make use of the locker room and shower facilities at your gym, but it's good to know they're there if you need them.
Planet Fitness
Planet Fitness always has a solid locker room set up complete with individual showers.
Snap
Snap is one of the few gyms around that's not guaranteed to have showers!
I used to go to a Snap near my office and all they offered was two private bathrooms for changing.
If you just like to go home after the gym to clean up, great. But commuters should be aware and make sure their local Snap has shower facilities before joining.
(Learn more about which gyms have showers here.)
---
Childcare
As helpful as it would be for parents, neither Snap nor Planet Fitness offer childcare at most locations.
Part of the reason these gyms are able to keep their prices down is by cutting amenities like this.
(See a full list of the gyms with childcare here.)
---
The Verdict
Both Snap and Planet Fitness are convenient and affordable, making them a good fit for gym beginners or anyone on a budget.
But which one is better?
You might prefer Planet Fitness if:
You want the lowest membership price possible
You don't need weightlifting equipment
A gym shower is a MUST
You might prefer Snap Fitness if:
Your local Snap has a power rack/free weights and you want to lift there
You want to be able to take group classes
Before you go, check out some gym guides like which gyms have basketball, tanning, racquetball, power racks, and more.
Hope this helps!