College is a time of change and transition.
Many people move out of their parents' house for the first time to live on their own.
It's a great time to start forming some healthy habits that will last a lifetime, instead of unhealthy ones you'll have to break later.
And why not? Most colleges and universities give you access to huge, state-of-the-art gyms that come along with your tuition. Faculty and staff can usually access these gyms, too, for far cheaper than comparable big box clubs.
If you're a student, staff member, alumni, or you're thinking about attending the University of South Florida, here's everything you need to know about the USF gym.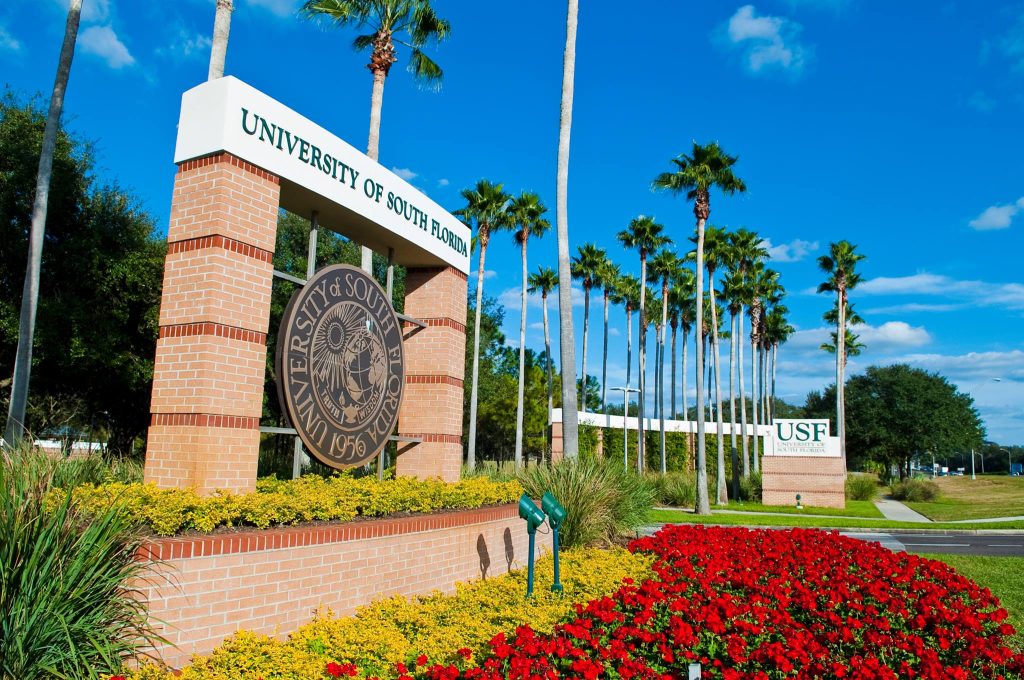 The University of South Florida houses three separate gyms, all of which are available for free for students to use (faculty and staff have to pay, but they'll get a great deal). The CRC, or Campus Recreation Center, is one of the finest gyms in all of Florida when it comes to equipment and amenities.
Like most campus gyms, the only real downside of the USF gym is how crowded it can get with such a big student population.
Let's take a look at the equipment, amenities, perks, and what real students are saying about the USF gym.
---
University of South Florida Campus & Gym Explained
Located in Tampa, the USF main campus has nearly 40,000 students currently enrolled, as of 2022.
When you combine all of the other locations the university has around Florida, that enrollment jumps up to roughly 50,000.
However, you'll have to be in Tampa if you want to take advantage of the Campus Rec Center. This is a 189,000 square foot facility that welcomes hundreds of thousands of visitors annually.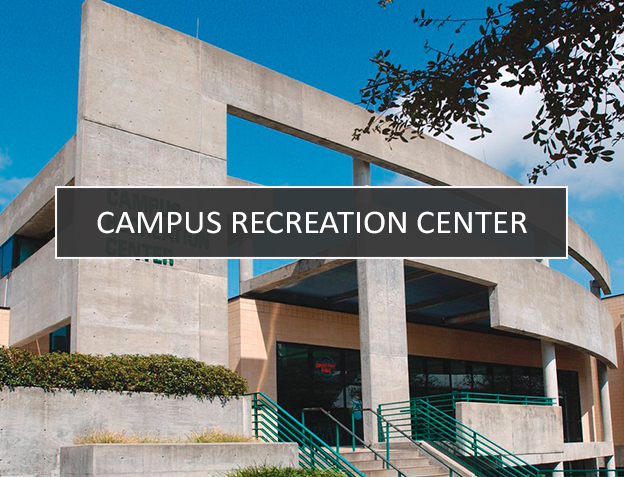 However, you don't want to ignore some of the other fitness options available around campus, such as The Fit.
This is a 19,000 square foot facility with an outdoor pool as well as cardio machines and free weights.
You'll also want to check out The Well Fitness Center at some point. It's located at the heart of the Tampa campus and contains 12,000 square feet of equipment as well as showers and lockers.
(What do these square footages mean? Read about gym sizes here.)
---
USF CRC Gym Amenities Explained
Not all college gyms are created equal.
At some smaller universities, you'll be lucky to get a damp room with a few treadmills. Others can rival high-end clubs like Life Time or Equinox.
Fortunately, the CRC at USF is one of the most expansive gyms you'll find in the entire state of Florida. The building is positively massive, and you'll find everything you need to get in a good workout regularly.
Here's what you'll find at the CRC.
Cardio Machines
The USF main gym dedicates 7,735 square feet to cardio equipment.
Here, you'll find everything from treadmills to ellipticals and so much more. Stair climbers and rowers are also waiting for you. 
Cardio machines are also found at the other two gyms on campus, but there aren't as many of them at those places than the CRC.
Weights & Strength Equipment
Nearly twice as much space goes toward weights — good news if you're into lifting!
15,326 square feet encompass the strength floor, where you'll come across state-of-the-art strength equipment. This includes plate-loaded equipment, cable machines, and plenty of power racks and free weights. 
Pool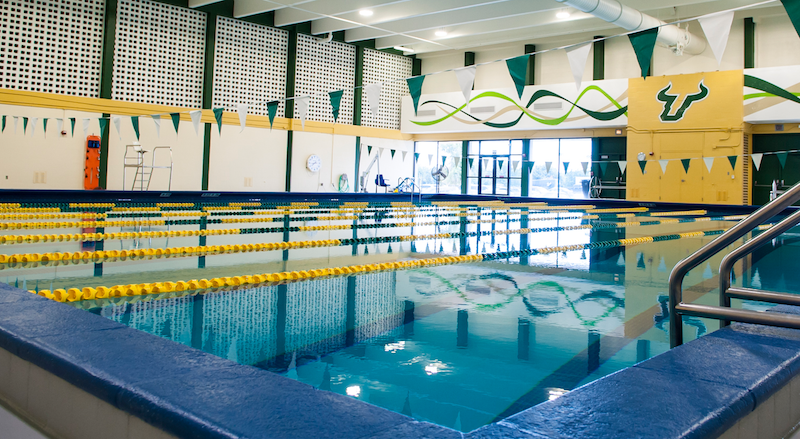 The CRC hosts an eight-lane indoor pool for swimming workouts.
You can work out in here on your own time, but it's also home to swimming lessons and SCUBA certification courses.
You can sign up for those to enhance your skills, but they will cost extra. 
Sporting Courts
You can get some friends together to work out as a team at one of the many sporting courts.
The CRC has 4 basketball courts, 4 racquetball courts, and 1 squash court. 
Indoor Track
The 1/12-mile indoor track allows you to run or walk despite the weather — get out of that muggy Florida heat and get your steps in!
Showers
Showers are offered in the locker room, so you can rinse off after an intense workout.
Hint: Making friends in class is a lot easier if you don't smell!
Group Classes
Dozens of group classes are offered every week. Spots open 25 hours before the start of a class, and you'll need to go online to reserve a space.
Each class is hosted at the CRC, and you can see which room you'll be in when you sign up online.
Personal Training
You can sign up for a package of personal training classes.
Each session lasts for one hour, and you receive comprehensive instruction from a trainer certified from one of the top agencies, like ACE, ACSM, or NASM.
Be aware that these sessions will cost extra.
---
Who Can Use the USF Gym? (Membership Explained)
Students get access to all three on-campus facilities free of charge.
Well, it's not free. You pay for it through tuition, but you don't have to pay anything on top of that unless you want to utilize personal training or other extra amenities. 
Outside of that, anyone else will need to pay. USF faculty and staff members, university affiliates, USF alumni, campus rec community members, and semester-off students can all purchase memberships.
The exact rates will vary depending on what category you fall into and whether you want full access to all three buildings or are only interested in the smaller two — WELL and FIT.
For example, current faculty and staff can access all 3 fitness centers for about $316 per year as of this writing — a much better deal than you'd find at most mid-range box gyms.
There are also daily guest passes you can buy if you have someone visiting and want them to work out beside you.
See the full rate card on the USF website.
---
What Are Real Students Saying? (USF Gym Reviews)
If you're used to going to the gym and you've got a membership at somewhere like LA Fitness, you might find yourself in a pickle.
Should you ditch it and start using the campus gym exclusively?
Here are some of the pros and cons.
Pros
Great classes
New equipment
Well-maintained gym
The reviews are in; this is one of the finest gyms you'll find in southern Florida. The selection of weights and machines can't be beat.
It's great news for people who tend to get bored of their regimens easily. Since you'll have access to sporting courts, a pool, and more, you can do something different every day to really keep your body guessing.
This level of amenities is typically only available at higher-end gyms that cost a small fortune to join.
Cons
Like most college gyms, this place gets crowded. Even with a massive quantity of equipment, things fill up quickly with thousands of students on campus. 
There's also apparently a lot of noise, both from the music and people grunting. However, if you have your own headphones, that shouldn't be too much of an issue.
---
Wrapping Up
The University of South Florida is one of the best academic institutions in the state. Beyond the academics, there's plenty to keep you busy while you're a student here. 
Take it from me — with access to one of the best gyms in Florida right outside your door, you'd be silly not to take advantage of it!
This is the absolute best time to start your fitness journey if you haven't already, and the habits you form now will stick with you forever.
For more college gym reviews, check out:
Hope this helps!