If you've been searching for a high-end fitness club in the UK and Europe, you have likely heard of David Lloyd Clubs.
As one of Europe's leading luxury fitness clubs, David Lloyd offers state-of-the-art facilities for anyone willing to pay top-dollar for a fitness experience.
With luxury amenities and qualified personal trainers, these fitness clubs are a must-visit if you have one in your area.
But if you're a swimming enthusiast, or love a good hot tub soak after a workout, you might be wondering:
Do David Lloyd Clubs have a pool, hot tub, etc?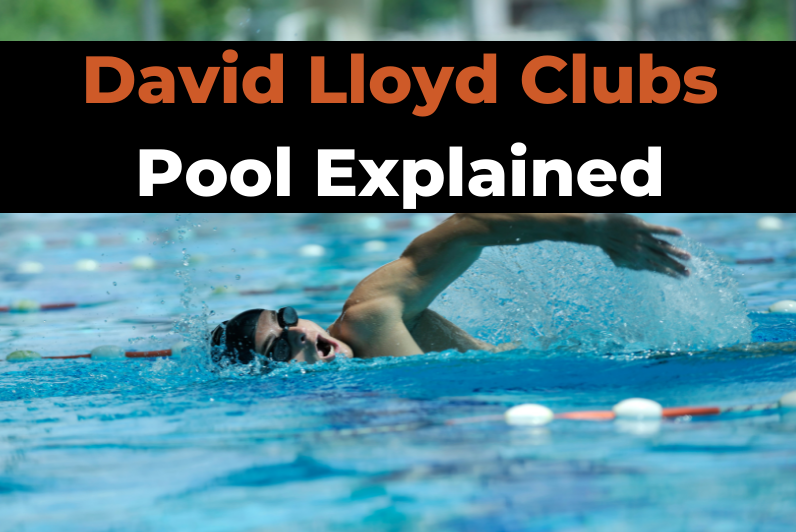 Every David Lloyd Club has heated indoor and outdoor pools that members can access. Each pool typically has three swimming lanes, with an average length of 25m for members. You will also find a hot tub, steam rooms, and saunas near the outdoor swimming pools.
Let's dive in with photos, descriptions, and more details about the pool and aquatic amenities at David Lloyd gyms.
---
Do David Lloyd Clubs Have A Pool?
At David Lloyd Clubs, all members have access to the indoor and outdoor swimming pools. Whether you want to swim for vigorous exercise, or just for leisure, David Lloyd is a great choice.
With an average monthly membership cost of £94.50, you can expect the pools at David Lloyd Clubs to be top of the line.
Whether you are looking for an early morning training session or a place to relax after work, the pools provide the ideal atmosphere. 
David Lloyd Clubs have poolside spa facilities that help you relax after your intense training sessions.
Unlike other gym franchises, David Lloyd is unique with both indoor and outdoor pool facilities. 
You can check to see if your local club has swimming pools by using the location checking feature on the website. The fitness clubs with swimming pools will be marked with a pool icon.
The indoor swimming pools will be for adults only and focus on lane swimming at most locations. David Lloyd Club's outdoor swimming pools have a much more family-friendly atmosphere.
During the week, there are scheduled times for families to enjoy swimming together in the pools.
The other times during the week may be filled with swimming lessons or other group activities for members. 
Swimming lessons are a big perk of being a member at David Lloyd Clubs.
While the coaching is not included in the standard membership, you will receive high-quality instruction from swimming coaches.
It does not matter if you are a complete beginner or a competitive swimmer. Working with an experienced swimming coach can improve your form and help you get in tremendous shape.
(Learn more about the results you can get from swimming workouts.)
---
Do David Lloyd Clubs Have Hot Tubs?
After an intense workout, nothing feels better than taking a relaxing break in a hot tub.
Fortunately, most David Lloyd Clubs have a whirlpool hot tub that will provide relief to your aching muscles. You will typically find these hot tubs in the spa facilities near the relaxation areas. 
The benefits of stepping into a hot tub after a workout is also backed by scientific research.
In a study conducted by The Journal of Strength and Conditioning Research, there is evidence that a hot tub will prevent elastic tissue damage after working out. 
However, it's important to note that you should not enter a hot tub immediately after finishing a workout.
You should let your muscles cool down and let your heart rate go back to baseline before hopping into the hot tub. 
David Lloyd Clubs also offer plenty of space for its members to use the hot tubs.
There are three different sectioned hot tubs that people can use without intruding in personal space. Once finished, you can relax on the chairs surrounding the hot tub. 
---
Does a David Lloyd Club Have a Sauna, Steam Room, or Other Aquatic Amenities?
David Lloyd Clubs has state-of-the-art facilities, which include numerous other aquatic amenities. Along with the pools and hot tubs, there are saunas and steam rooms at most locations. 
These amenities will soothe your muscles after a workout and provide you with a relaxing spa environment.
David Lloyd Clubs have bespoke aromatherapy in their relaxation areas that add to the ambiance. 
All of these amenities are available to members throughout the opening hours of the fitness studio.
Additionally, David Lloyd Clubs have spa retreats that utilize many of these amenities for a complete spa experience.
---
Photos & Descriptions of David Lloyd Club Pools
For both the indoor and outdoor pools at David Lloyd Clubs, the most common length is 25 meters.
This length is ideal for lap swimming and will provide an ideal design for members looking to get a workout.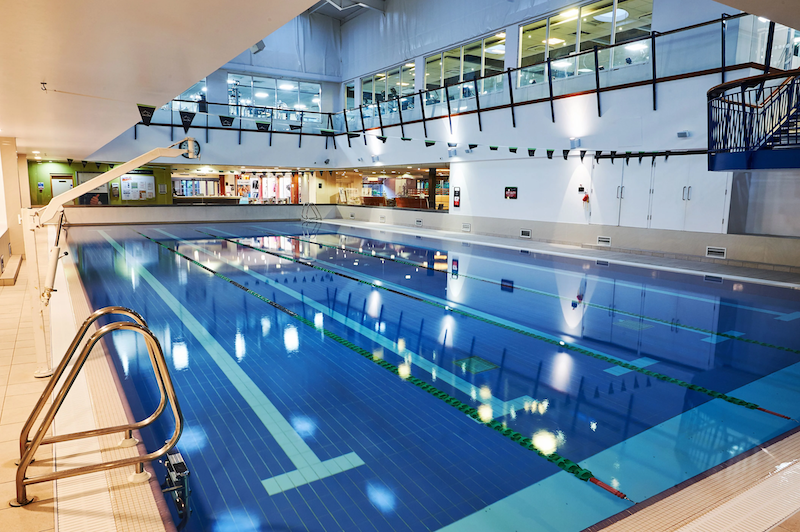 The pool design at David Lloyd Club can vary, with standard three-lane pools at certain locations and a U-shaped pool design at others.
Indoor pools are typically three lanes, giving members a clear barrier between swimming lanes. 
While the indoor pools have a basic design, the outdoor pools have a design more catered towards relaxation. The pool is lined with comfortable chairs and outdoor seating areas for members.
Connected to the outdoor pool is often a circular hot tub that is the ideal relaxation zone for members.
David Lloyd Clubs maintain their pool areas meticulously, so you will never have to worry about dirty water or pool tile.
If you are curious about the specifics of the pool, it typically has a maximum depth of around 2 meters.
However, the depth of the pool can differ with each location you visit. It's best to visit your local fitness club to have a look at the pools. 
---
Wrapping Up
David Lloyd Clubs are the ideal gym franchise if you are a fan of swimming as a form of exercise, or even aquatic classes.
With indoor and outdoor pools, you can pick the best environment for your swimming exercise routine. You can also use the sauna, steam room, and hot tub along with the pools.
The aquatic amenities at David Lloyd Clubs are everything you need for exercise and recovery, so take a tour of for your local club and see the pool for yourself!
For more guides, check out:
Hope this helps!