Snap Fitness has only been around for roughly 15 years, and it's already changing the way people work out.
It may not be as well known as Planet Fitness, but it's gaining more and more users every year. To date, there are over 2,000 locations around the globe.
There are three central tenets that embody every Snap Fitness.
Affordability
Convenience
Efficiency
Some gyms won't bother opening locations in more rural environments, but that's not the case here!
Snap Fitness gyms are everywhere, but the question is:
Is Snap Fitness worth it? Is Snap a good gym? Here's a full review.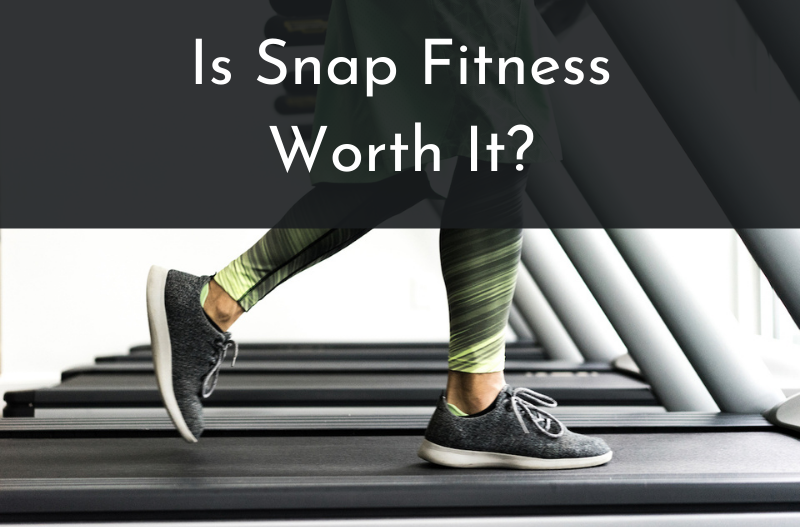 Snap Fitness is somewhat affordable, coming in around average or below compared to most other big box gyms. And the 24/7 access is a huge perk for night owls, night workers, or anyone with an unusual schedule.
However, Snap Fitness has a severe lack of amenities at most locations. You won't find any pools, sporting courts, or sometimes even basic showers here.
If your local Snap location is hyper convenient for you, it's a good place to workout, but as far as overall value and amenities go, there are better options.
Let's take a closer look at my Snap Fitness gym review.
---
How much does Snap Fitness cost?
For some people, the right gym membership all comes down to cost.
Snap Fitness isn't the cheapest around, but it's far from the most expensive.
Prices vary slightly by location, but in general, you can expect to spend in the area of $35 to $40 a month to work out.
You can also expect an initiation or start-up fee anywhere from $50 to over $100, depending on location. There may also be a small annual "maintenance fee" in some places.
That's about on par with what you find at most mid-range box gyms like Anytime Fitness.
There are ways you can make the expense a little easier on your wallet.
For starters, you should always look for discount codes on sites like RetailMeNot and Slickdeals to see if any promotions are happening at the moment.
Plus, you can always try to negotiate your gym membership to be lower.
Since locations are franchised out, sometimes managers will be willing to work with you if it means you'll sign up for a year.
It may not work everywhere, but it's worth a shot.
---
Snap equipment, features & amenities
Snap isn't the cheapest around but it's pretty affordable as far as gym memberships go.
Now what do you get for your money?
Every location is different so I always recommend you take a tour of your "home club" before joining, but here's what you can usually expect to find at most Snaps.
Equipment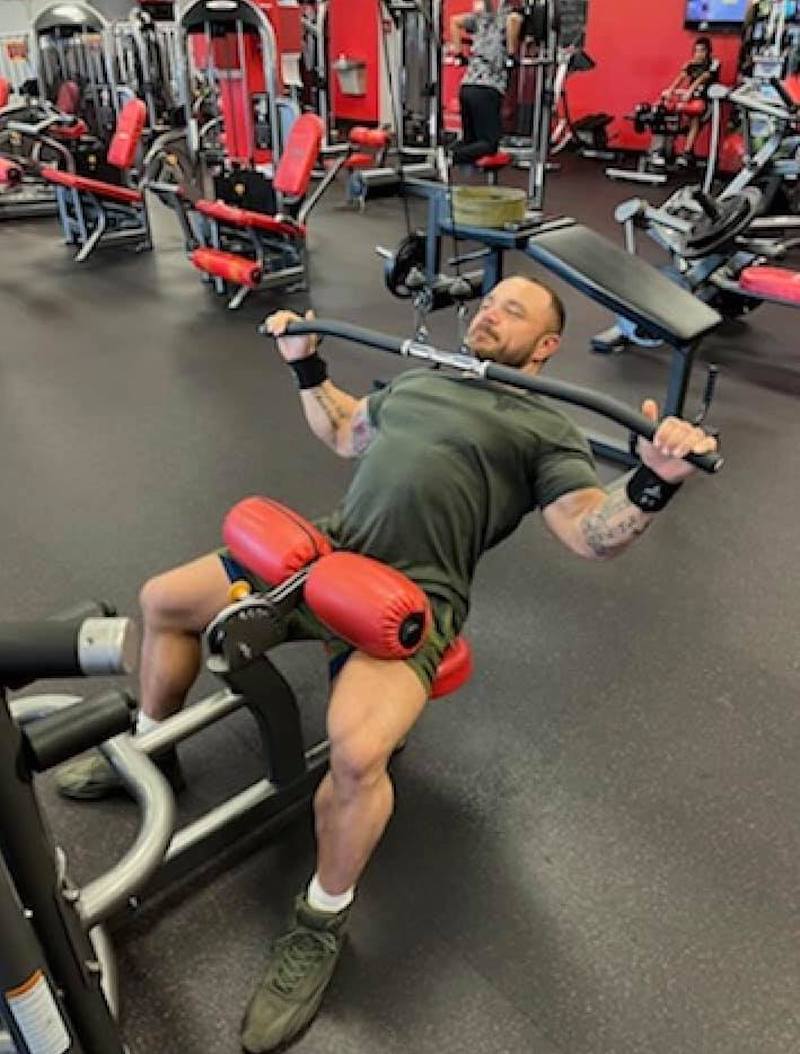 Snap Fitness gyms tend to be on the smaller size.
They're a bit smaller and more cramped than what you'll find at most Planet Fitness locations.
As such, you won't find row upon row of machines, but it should have enough to keep you busy.
Most locations have between five and 10 treadmills, for example. Of course, you'll find plenty of other cardio pieces, including:
Ellipticals
Recumbent bikes
Indoor bikes
You also find an array of strength machines that are designed to either offer single-joint or multi-joint movements.
The former provides you with exercises such as leg curls and leg extensions while the latter allows you to utilize chest press and leg press machines.
If you go to a bigger Snap Fitness, then you may even be able to find Olympic weights, barbells, and power racks — but you won't always find them at every Snap.
---
Fitness score assessment
One of the neatest things you get with your Snap membership is a free fitness score assessment session.
This is when you get monitored in terms of your
flexibility
endurance
strength
and cardio.
It's highly recommended to get your score when you first start working out. It's good to get a baseline, so you know what kind of workout plan you should proceed with.
It even provides you with a personalized online account where you can keep track of how often you work out and what you eat.
---
Pool, sauna & showers
Snap locations don't offer pools, saunas, spas, or hot tubs.
Many locations don't even have showers!
Make sure you check your home club Snap for showers. If you're a commuter, this could be a major deal breaker for you.
---
Child care
Snap Fitness does not offer child care services at most locations, however, check with your local club to be sure. Some locations may offer child care or childminding amenities.
---
Other amenities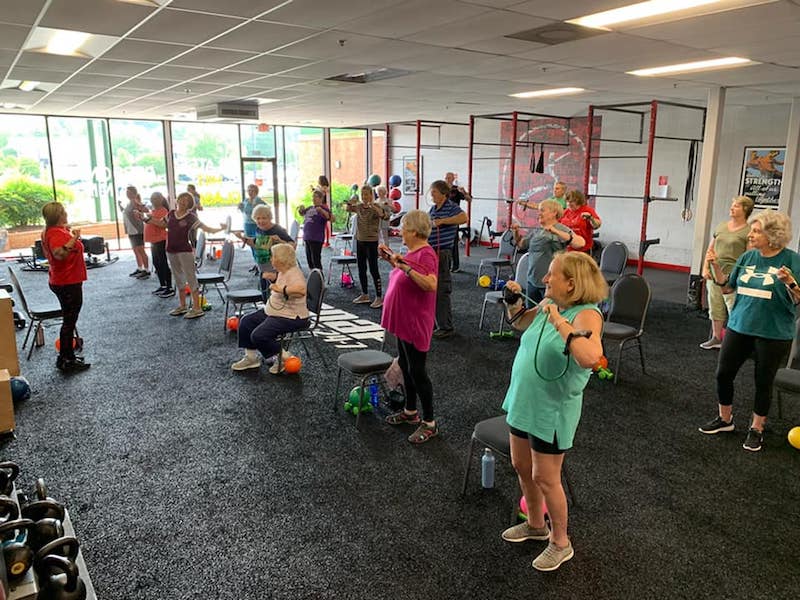 Snap gyms are pretty bare bones, and the exact amenities you can expect vary significantly by location.
You'll want to confirm with the Snap Fitness nearest you to see if they have any of the following, which have been known to pop up at these gyms.
Personal trainers
24/7 access
Heart rate training
---
What real people are saying (reviews, pros & cons)
I have worked out at Snap before, but I always like to see what other members are saying to get the full picture.
I've read dozens of reviews across Google and Yelp to see if I can spot any common themes. It's all in service of figuring out what gym-goers truly like and dislike about Snap Fitness.
Here's what I found:
Pros:
No hidden fees
Good selection of equipment
Comprehensive approach to health
The one thing I'll say about Snap Fitness is that they're upfront about everything.
A lot of gyms get you in the door with a reasonable monthly membership and then crush you with secret initiation fees, cleaning fees, annual fees, and more.
At Snap, you know what you'll be paying — and you get what you pay for.
Plus, if you're lucky enough to live nearby a fully outfitted Snap, you'll be getting a great deal overall.
Cons
High upfront fees
Limited classes
No showers
While Snap doesn't hide any fees, it sure does frontload them.
When you initially sign up, you have to pay a one-time program fee ($49) as well as a $20 access card fee.
It's a lot of money to spend all at once before you even run on a treadmill.
All that money may not be a problem if you got a ton of good stuff out of it, but Snap's lack of amenities really rubs some members the wrong way.
Pretty much every gym has showers, so it's a shock that a lot of Snap locations don't. It can really leave commuters up a creek.
While Snap does offer some group classes for members, the selection and quantity is nothing to write home about.
In a lot of ways, Snap Fitness has LA Fitness prices but with Planet Fitness amenities.
---
Alternatives to Snap Fitness
If you're on the fence about Snap, then check out a few other options that are just as plentiful.
Planet Fitness
A lot of people simply can't afford gym memberships anymore.
They don't mind having fewer amenities as long as it means they save a little dough.
Planet Fitness understands this. You can get a basic membership for just $10 a month.
It provides you with a decent selection of equipment from cardio to strength training. On top of that, Planet Fitness always has showers available.
(Check out the differences between Snap and Planet Fitness here.)
Anytime Fitness
For a true apples to apples comparison, Snap is incredibly similar to Anytime.
They offer similar prices and have many of the same amenities.
However, Anytime tends to have a better selection of classes and equipment.
While Snap may have one or two classes a day, Anytime has a much more robust selection.
(Check out the differences between Snap and Anytime Fitness here.)
---
Wrapping Up
There are many different types of gyms out there, so is Snap worth looking into?
Honestly, you can probably find something better unless you have a more deluxe Snap Fitness near you with a shower and wider selection of equipment.
For the same price, you'll get way better perks joining Anytime Fitness, LA Fitness, or almost any mid-range gym.
For a bare bones membership, join Planet Fitness for a fraction of the price.
Whatever you do, make sure you take a tour of your local Snap before you sign any contracts.
Before you go, don't miss these gym guides:
Hope this helps!