From summer camps for kids to art classes, there are many different ways you can utilize your local YMCA.
YMCAs are designed to bolster their local communities.
But for our purposes, most Ys actually have surprisingly great gyms!
You might not expect much from the gyms at the Y, but overall they compare really nicely to most other mid-range box gyms.
Still, they're not cheap. So is the YMCA gym worth it?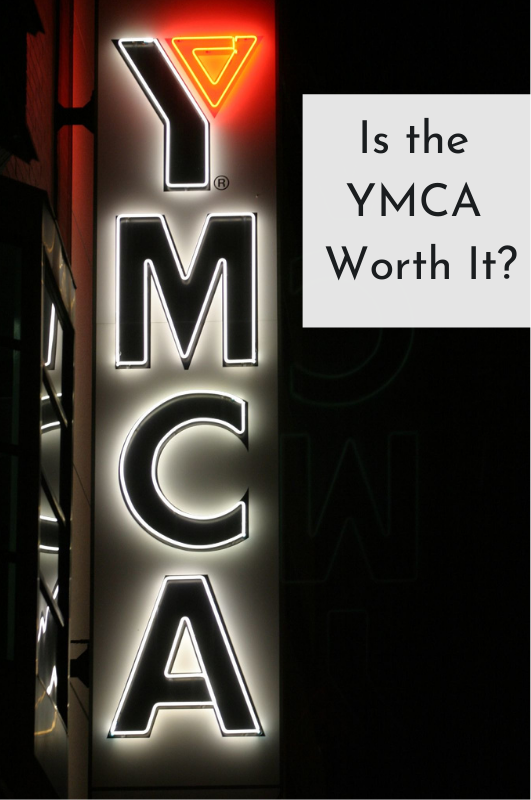 YMCA gyms are designed to be welcoming environments. No matter what you look like or how experienced you are with the equipment, the Y is meant for everyday people just wanting to improve their health.
Gear and equipment wise, the Y is well-stocked. You'll find plenty of cardio machines and usually even power racks and heavy dumbbells — not to mention some great amenities like pools and sporting courts.
The YMCA isn't the best deal around, however, and you'll get the most value joining as a family or couple.
Let's take a closer look at my YMCA gym review.
---
How much does the YMCA cost?
Prices can vary significantly depending on the city you live in.
Usually, the monthly fees can range between $30 and $70.
You can also get a pass for the whole family, which should run you between $30 and $80 — an excellent deal overall.
Depending on how many people in your household who plan on using the gym often, you could end up spending less than what you'd pay at a bargain gym like Planet Fitness.  
The YMCA is known to sometimes work with people to come up with a fair membership price based on their income, so you may be able to get a better deal if you can't afford the standard rate.
The great thing about YMCAs is that the pricing structure is straightforward.
There are no different tiers to deal with. With your fees, you get access to everything.
---
YMCA equipment, features & amenities
For a single person membership, the Y can be a little bit pricey.
If you get the whole family in on the fun, the value is a lot stronger.
But what do you actually get for your money?
Equipment
The exact amenities vary from one YMCA to the next. You should call or schedule a tour of your local one to see what all's offered.
For the most part, you should expect a decent selection of cardio equipment, which should include:
Treadmills
Stationary bikes
Ellipticals
StairClimbers
Air runners
One Y I belonged to even had a ladder treadmill machine!
The YMCA usually has a surprisingly good selection of weight lifting equipment, from resistance machines to power racks and heavy dumbbells.
If you're unfamiliar with any piece of equipment, then you can speak with a friendly staff member. They'll walk you through the ins and outs so that you get the most out of your workouts.
---
Group fitness classes
The YMCA is one of the better gyms around with group classes.
The schedule typically includes classes like:
Dance
Cycling
Yoga
Zumba
Martial arts
These are all usually included with your membership.
Many YMCAs even offer outside classes in case you tend to get claustrophobic in a room with a bunch of people you don't know.
Plus, practically all of these gyms have special classes designed for senior citizens or people with disabilities.
---
Pool/sauna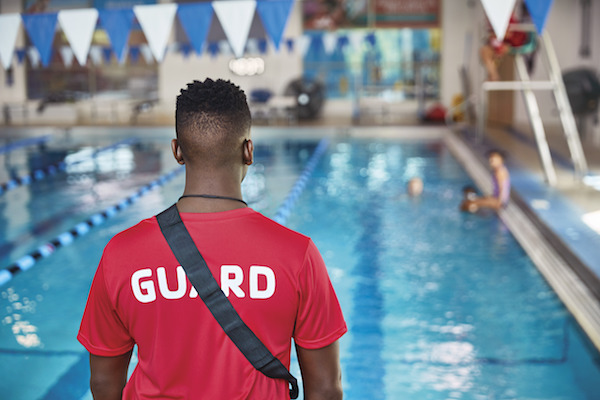 Many YMCA gyms have pools and saunas available for members.
(Not all of them, however! Check your local club to be sure.)
For pools, you should check to see when/if classes take place.
Outside of those hours, you should be able to engage in free swim where you can work out or cool off on a hot summer day.
Some locations even have saunas, steam rooms, and hot tubs.
---
Child care
YMCAs provide excellent (and free!) child care services for parents wanting to work out.
You just need to make a reservation ahead of time to ensure there's enough room for your kid.
Your child will be provided with toys, or they can catch up on some homework while you break a sweat. Any child of a member from 6 months to 10 years old is welcome.
Learn more about gyms with childcare here.
---
Other amenities
The exact amenities you'll find may vary from one YMCA to the next.
However, some of the ones to look out for near you include:
Showers
Personal trainers
Refillable water stations
Batting cages
And more!
The Y really is impressive when it comes to amenities, and stacks up great against competing gyms.
---
What real people are saying (reviews, pros & cons)
I've been a member of the Y and found it to be an excellent place to workout.
But I'm always interested in what other members have to say. So I checked out dozens of reviews of different YMCAs around the country to find common themes, pros, and cons.
Pros
Affordable
Good for the whole family
Excellent equipment selection
Most people should be able to find that a YMCA membership falls within their price range.
Considering what you end up paying, you end up with quite a lot.
In addition to access to all of the amenities you find, you also have the option to work out at any YMCA in the country.
That means if you're on vacation somewhere, then you can look up the closest Y near you (and there should be something) to get in some reps.
With over 2,700 YMCAs around the country, you're never too far away from one.
For a single person, you could probably find a better price at other mid-range gyms, but for a family membership the YMCA simply can't be beat.
---
Cons
Limited pool times
Some broken-down equipment
The YMCA nearest you may be different, but for a lot of people, it sounds as though the Y isn't always prompt at repairing equipment.
This is understandable to an extent. A lot of the people working at these locations are volunteers.
They may not have all the resources or availability to fix something the second it breaks down.
And then there's pool times.
While it's great that most YMCAs have a pool, you might find it occupied with swim classes and aquatic fitness sessions most of the time.
---
Alternatives to YMCA gyms
Anyone still unsure of signing up for the YMCA should consider some of these other options.
Anytime Fitness
Anytime Fitness gyms tend to have around the same monthly fees as the YMCA.
The added bonus is that this franchise is open 24/7. That means no matter what your schedule is like, you can swing by to work up a sweat.
Read more on YMCA vs Anytime Fitness here.
LA Fitness
LA Fitness is around the same price range, and it's one of the best overall gym chains around — in my opinion!
You'll get better class selection, bigger workout spaces, and more equipment than the YMCA for a similar price.
(The YMCA, however, still wins out for pools and family memberships).
Read more on YMCA vs LA Fitness here.
---
Wrapping Up
There's a reason why the YMCA has remained popular for fitness enthusiasts for decades.
You'll find all the equipment and facilities you need to do pretty much any kind of workout here.
Plus, these gyms tend to have more laid-back vibes than what you might find at some of the more intense places — they're beginner-friendly and great for seniors or teens learning how to workout.
However, for a single person membership, you should also explore alternatives like Anytime or LA Fitness and try to find a better deal.
Before you go, check out these other gym guides.
Hope this helps!