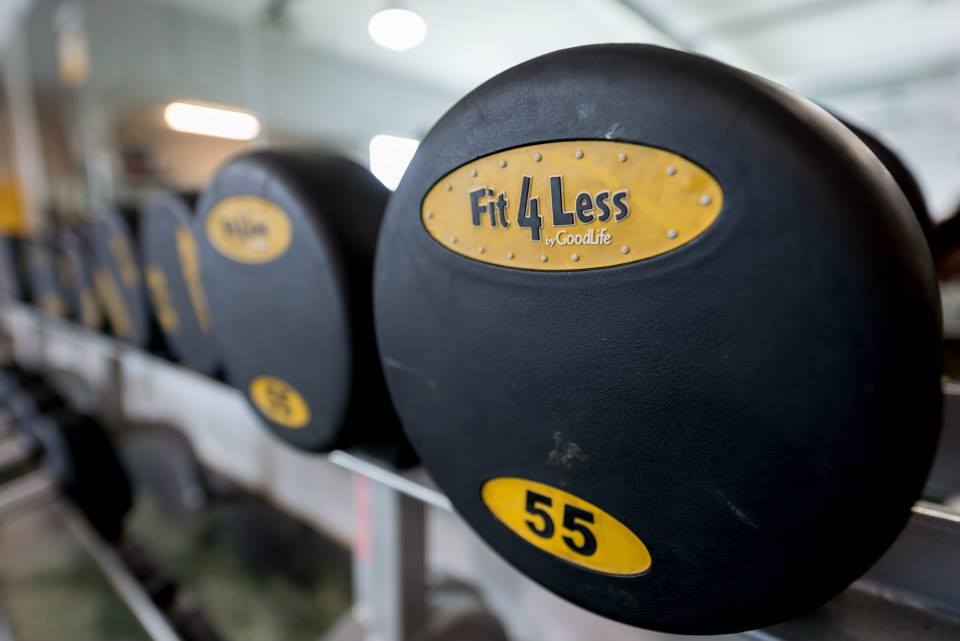 If you're looking to finally get in shape, but you don't want to break the bank, you're in luck.
At least, if you live in Canada you are!
Fit4Less is one of the most popular budget gyms in Canada with about 90 locations across the country.
In the vein of Planet Fitness, joining Fit4Less only costs about as much as a few cups of coffee each month and gets you access to plenty of equipment.
But is Fit4Less actually worth it, even with the cheap price tag?
Overall, Fit4Less is a good value gym. The equipment and amenities compare well to other gyms in the same budget-range, and 24/7 access makes being a member super convenient.
However, if you love taking group classes at the gym, soaking in the hot tub after a long workout (or even taking a shower!), or need childcare, you won't find these amenities at Fit4Less and may need to up your gym budget to meet your needs.
Let's take a closer look at my Fit4Less gym review.
---
How much does Fit4Less cost?
The main appeal of joining Fit4Less has to be the price.
You'll only pay around $12 per month for a basic membership — though many Canadian gyms like to bill every 2 weeks rather than monthly.
The basic membership, called the 4Less card, runs $5.99 every 2 weeks and includes all basic gym access at one single location — called your "home club."
The only thing you don't get with 4Less is access to other clubs and extras like tanning and massage chair use.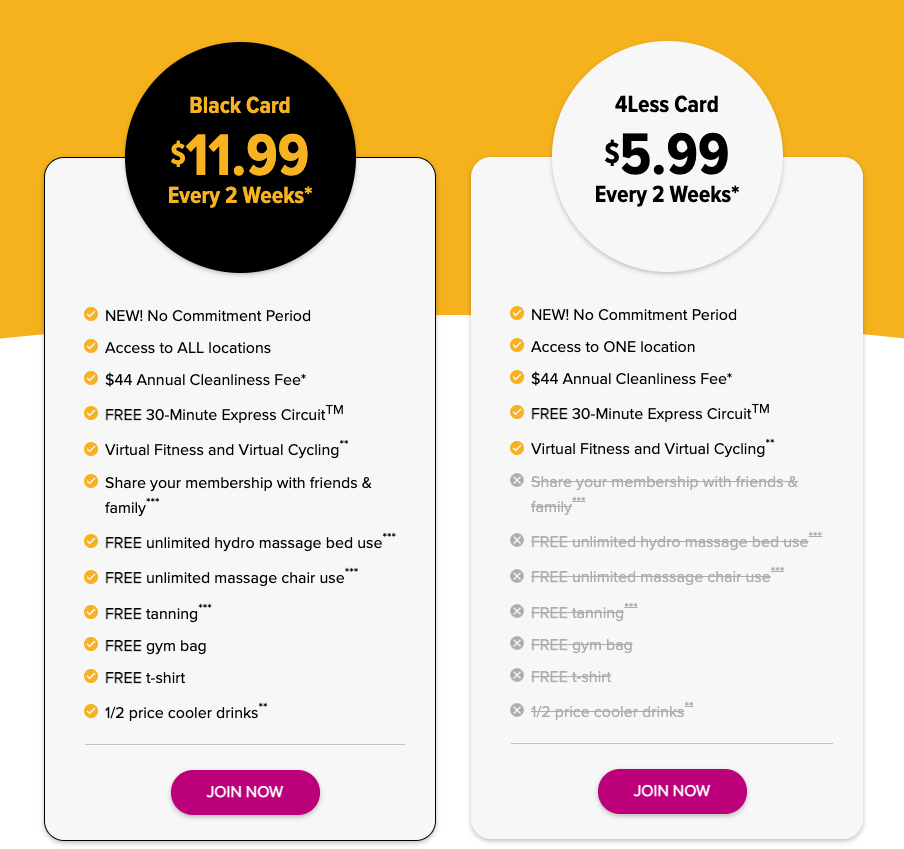 Upgrade to the Black Card for $11.99 every 2 weeks and get fun extras like:
Massage chairs
Tanning
Hydromassage
1/2 price drinks
And more
Even for the upgraded membership you'll only pay around $24 per month, which is below average for most gym memberships.
That makes joining Fit4Less a pretty good deal!
---
Fit4Less equipment, features & amenities
Of course, you shouldn't join a gym just because it's cheap.
Make sure any gym you commit to can suit your workout style and has the amenities you're looking for.
Equipment
Fit4Less gyms are notoriously large and spacious, packed with a full range of cardio and resistance training equipment.
In the cardio area of the gym you'll find all the usual suspects:
Treadmills
Stationary bikes
Rowing machines
StairMasters
And more
What sets Fit4Less apart from some other budget gyms is its strength training section, which has a surprising variety.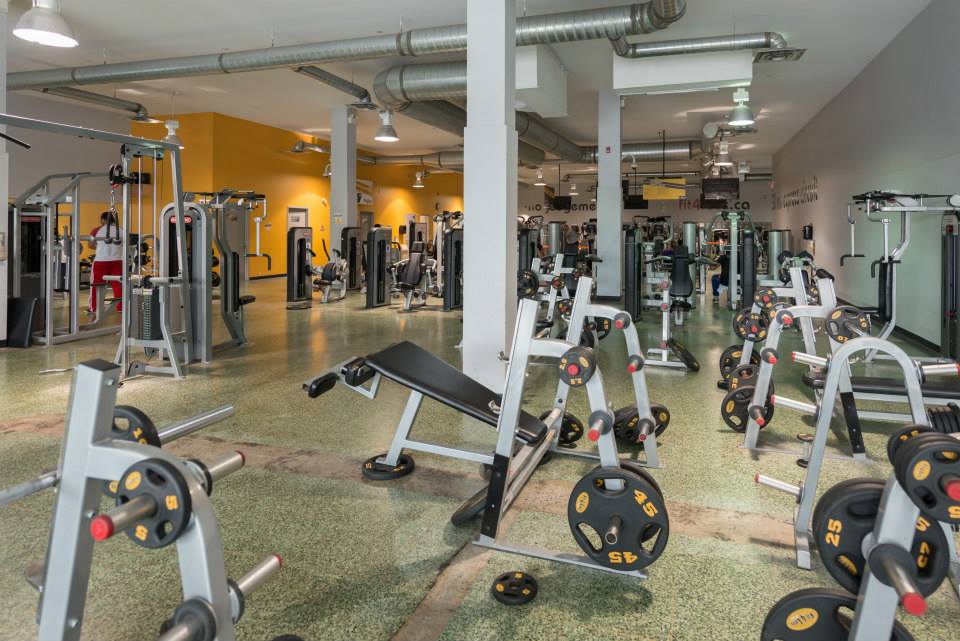 This includes:
squat racks
barbells
bench press benches
dumbbells
And Olympic bars
Yes, you'll actually find real free squat racks here — though probably just one per club.
Kettlebells, battle ropes, weight sleds and other resistance gear can also be found at some locations.
Group fitness classes
Fit4Less isn't the best choice if you like to take advantage of classes as a part of your membership.
Fit4less offers virtual cycling, a few other virtual classes, and a 30 minute express circuit. These are available to all members regardless of membership tier.
However, you won't find in-person classes like spin or yoga at most locations.
Pool/Sauna
Unfortunately, Fit4Less does not offer pool or spa facilities.
Child Care
Fit4less does not offer childcare services at the majority of its locations.
If you're a parent who needs a helping hand to find time to workout, that's a major bummer.
Other Amenities
Depending on location and your membership level, you could take advantage of:
Hydromassage
Massage chairs
Tanning
Juice and protein shake bar
24/7 access at most locations
Lockers available
And more
---
What real people are saying about Fit4Less (reviews, pros & cons)
My opinion is one thing, but I really like to read what real people are saying about a gym before I decide on a verdict.
I read tons of reviews from real people online (Google, Yelp, etc.) to get a feel for the common themes.
What do people like and dislike the most about Fit4Less?
Here's what I found:
Pros
Budget-friendly
Good equipment selection
Spacious gyms
People primarily join Fit4Less for the affordable price, and even when they have other complaints about the gym, they're generally pleased that it doesn't hurt the wallet.
The phrase "you get what you pay for" gets used a lot in reference to Fit4Less, but usually in a positive way, as if to say: Sure it's not the world's greatest gym, but it's excellent for $12 per month!
Members also seem to enjoy the equipment selection and the size of the gyms.
Fit4Less can get crowded, but generally if you avoid peak times you should find the clubs to be quite spacious.
Cons
Poor COVID response
Equipment maintenance is spotty
Staff friendliness is hit or miss
No showers at most locations
A lot of recent reviews (as of this writing) feature people not thrilled with how Fit4Less responses to COVID.
There's been a lot of confusion about billing and making reservations to workout. Don't fret about this too much when gyms re-open normally — most businesses have had tons of kinks to workout in 2020 and 2021.
There are a lot of complaints about broken equipment at Fit4Less.
While there's a good quantity of equipment, lots of members complain that key machines seem to be out of order far too often.
Staff friendliness is another problem at most gyms — it really depends on the location, but when it's bad, you're sure to hear about it online.
Finally, Fit4Less does not have showers or locker rooms at most locations, which is a sore spot for some members. Instead, you'll usually find open lockers and a simple row of private changing rooms.
---
Alternatives to Fit4Less
If you're not sure whether Fit4Less is for you, there are a few other good options you might want to check out across Canada.
Planet Fitness
The main competition when it comes to budget gyms, Planet Fitness has a lot to offer.
If you can believe it, it's even cheaper than Fit4Less (for the basic membership), but doesn't have quite the selection of strength equipment.
The two have similar vibes, amenities, and pricing — it's worth taking a tour of both before you decide.
Read more on Planet Fitness vs Fit4Less here.
GoodLife Fitness
If you're not happy with the amenities and quality of Fit4Less, you might want to upgrade and check out GoodLife.
GoodLife costs about 3-4 times as much per month, but it's well worth it.
The equipment, amenities, and service at GoodLife are top notch and compare favorably to even ultra-elite clubs.
It's not too much of a stretch to say that GoodLife is the best gym in Canada, so if you can afford it, don't skip at least taking a tour.
Read more on GoodLife vs Fit4Less here.
---
Wrapping Up
For an affordable place to workout, you'd be hard pressed to find a better combination of price and amenities than Fit4Less.
There's plenty of equipment here, most locations are open 24 hours, and you'll pay just $5.99 every 2 weeks for a basic membership.
However, you may run into some trouble with broken down equipment depending on the club. And Fit4Less just can't compete with the amenities of mid-range or high-end gyms.
If you're looking for a more luxurious fitness experience with pools and childcare, you'll want to look elsewhere.
Before you go, don't miss these gym guides:
Hope this helps!